Omicron variant found in USA
NOTE: As of Friday morning, the omicron variant had been detected in Colorado, Hawaii, California, Minnesota and New York.
At least two states have now reported the first appearances of the omicron variant of the coronavirus that has been talked about in recent weeks.  
California first reported a case was discovered there earlier in the week and Minnesota Thursday reported the variant has now been discovered there.
There have been no reports of the omicron variant of COVID-19 in Mississippi.
The Minnesota case was of a man who had traveled to New York and then returned to the state. He was vaccinated and has since recovered, according to media reports and a release from the Minnesota Department of Health.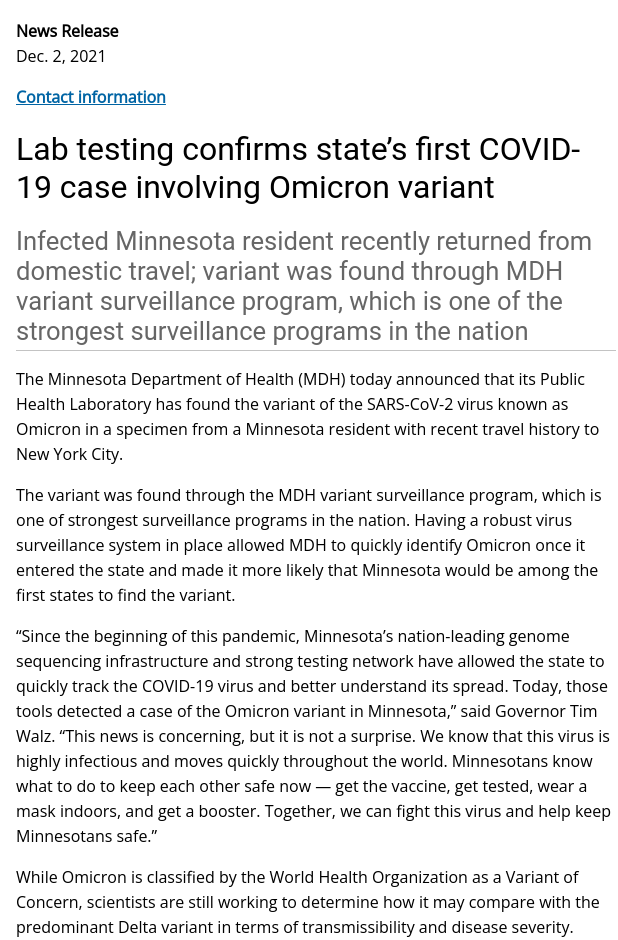 New York officials say they have not discovered any incidences of the omicron variant in their state.
In DeSoto County, Thursday again saw no additional reports of fatalities related to the virus, as reported in the daily update from the Mississippi State Department of Health.
Health officials continue to stress the importance of vaccinations, wearing masks, and social distancing as methods of stopping the virus or lessening its affects. Officials continue to say the discovery of the omicron variant, first found in South Africa, should be of a concern but not a reason for panic.