Jeff Boren Highway dedicated
On Saturday, June 12, a section of State Route 371 in Itawamba County was designated as the "Jeff Boren Memorial Highway" in honor of fallen worker Jeff Boren.
The memorial highway begins a half-mile north of the Ozark Baptist Church Road intersection and stretches a half-mile south of the intersection.
Boren worked as a construction manager for the Mississippi Department of Transportation (MDOT). He was killed in 2019 while working along Interstate 22.
"Trying to put feelings into words seems to fall short when considering Jeff's ultimate sacrifice and the grief of family and friends," said Commissioner John Caldwell, Northern Transportation District. "No one leaves for work with that in mind, but the level of commitment is great every day. Our challenge today is to honor Jeff's legacy, remember his life and sacrifice with a renewed commitment to prevent similar heartbreaks in the hours and days ahead of us."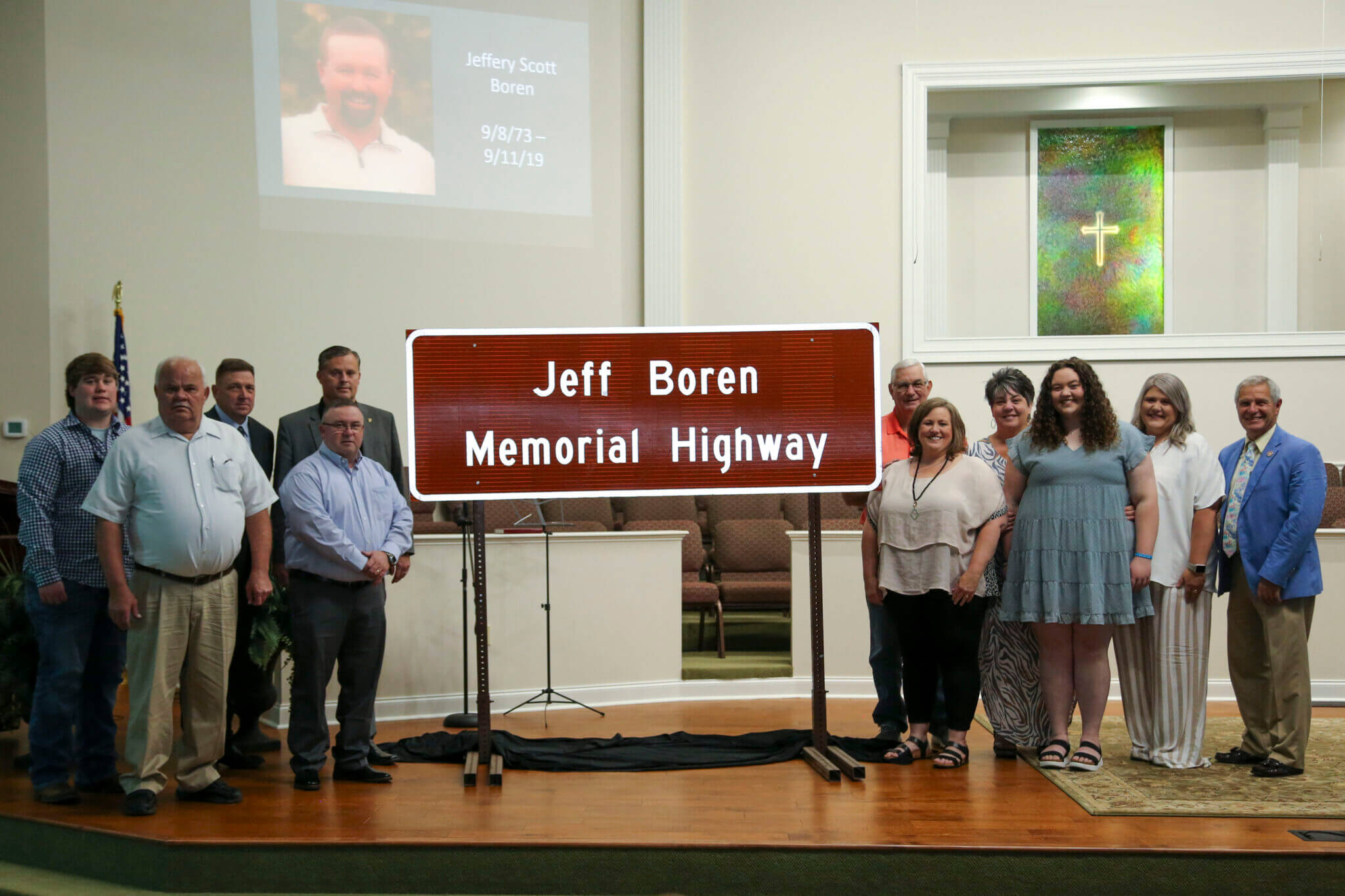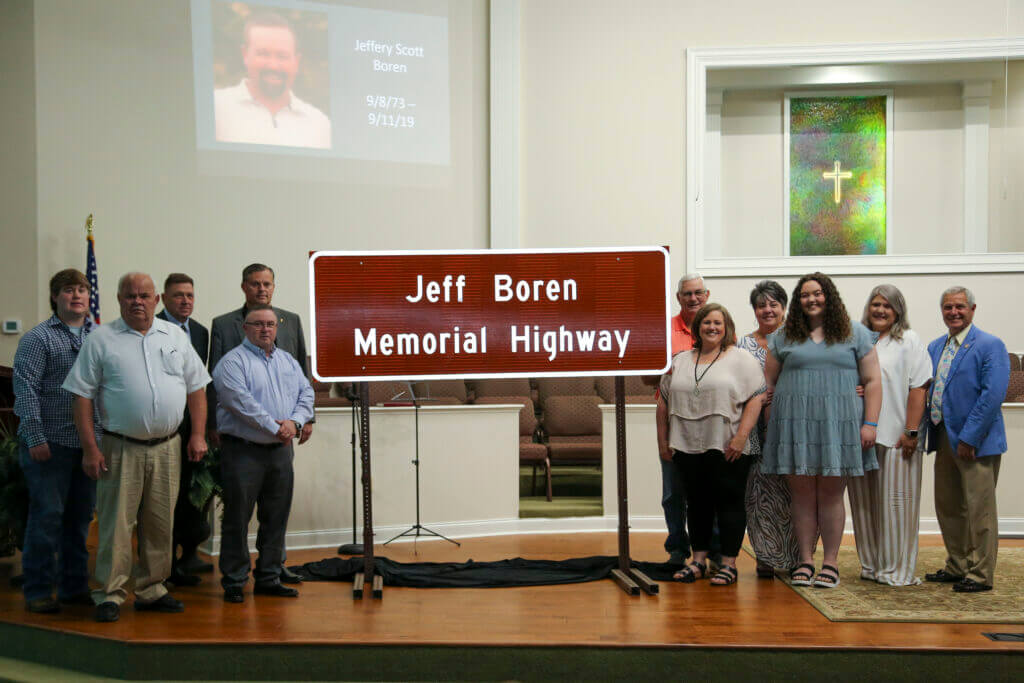 The ceremony was held at the Ozark Baptist Church in Marietta. Mark Holley, MDOT District Engineer, and Jamie McDonald, MDOT District Construction Engineer, were among the distinguished guests who spoke at the dedication ceremony.
For more information on memorial highway dedications visit GoMDOT.com.
DeSoto County News Service