Wilcke signs with Southern Miss on NSD 2021
Hernando High School football quarterback Zach Wilcke officially traded in his Hernando Black and Gold for Southern Miss Black and Gold Wednesday on National Signing Day.
The standout signal caller used the first day of the early signing period to sign his National Letter of Intent to follow through on his commitment to head to Hattiesburg in the fall and join the Conference USA, or C-USA, school.
Wilcke has been the top high school quarterback in the area the past two years. In addition to first-team and Super 22 selections for Region 1-6A, coach Will Wolfe reeled off more accolades for his leadership on the Tigers' offense.
"In his senior year he was the Offensive MVP of Region 1-6A, he was first-team all-state, and he was also selected to play in the Mississippi-Alabama All-Star Game," Wolfe said. "You deserve this day. There was no Plan B, this was always the plan, and I'm super proud of you."
Wolfe said Wilcke's career as Hernando quarterback had him gaining over 8,000 yards of total offense and scoring over 60 touchdowns."
"Southern Miss is a really good fit for me and my family," Wilcke said. "Coach Wolfe pushed me every day along with the whole coaching staff. I wanted to play at the next level and make my family proud."
Work ethic is a term often used about athletes who succeed and move to the next level of their career. Wolfe said Wilcke is a prime example of that.
"I can remember during the quarantine driving by and seeing him out on the field by himself and running by himself," Wolfe said. "He did the work, paid his dues and worked very hard. I'm very excited for him."
Someone else excited about Wednesday's signing is Southern Miss coach Will Hall, hoping to improve on last season's 3-9 record for the Golden Eagles, 2-6 in C-USA action.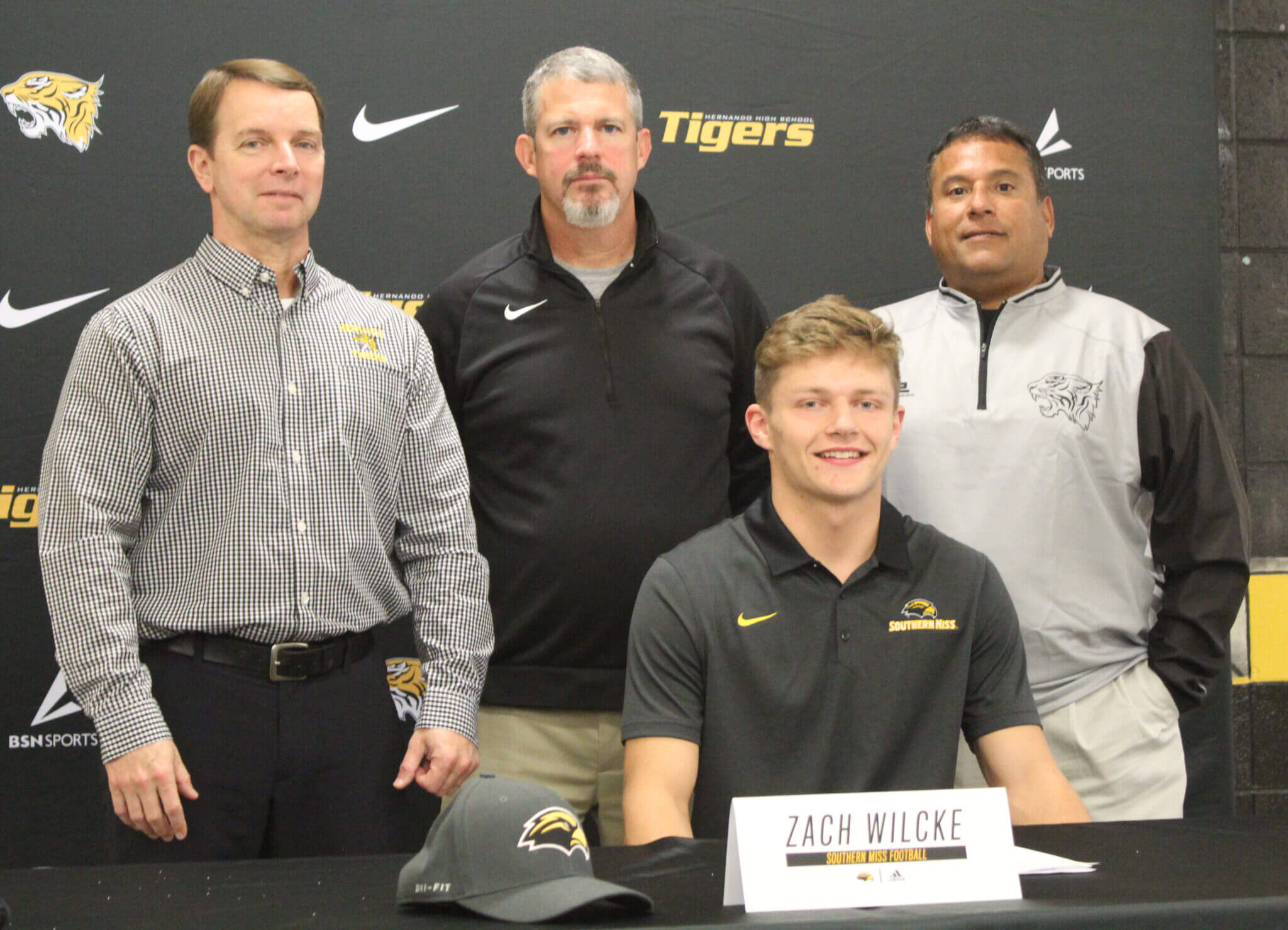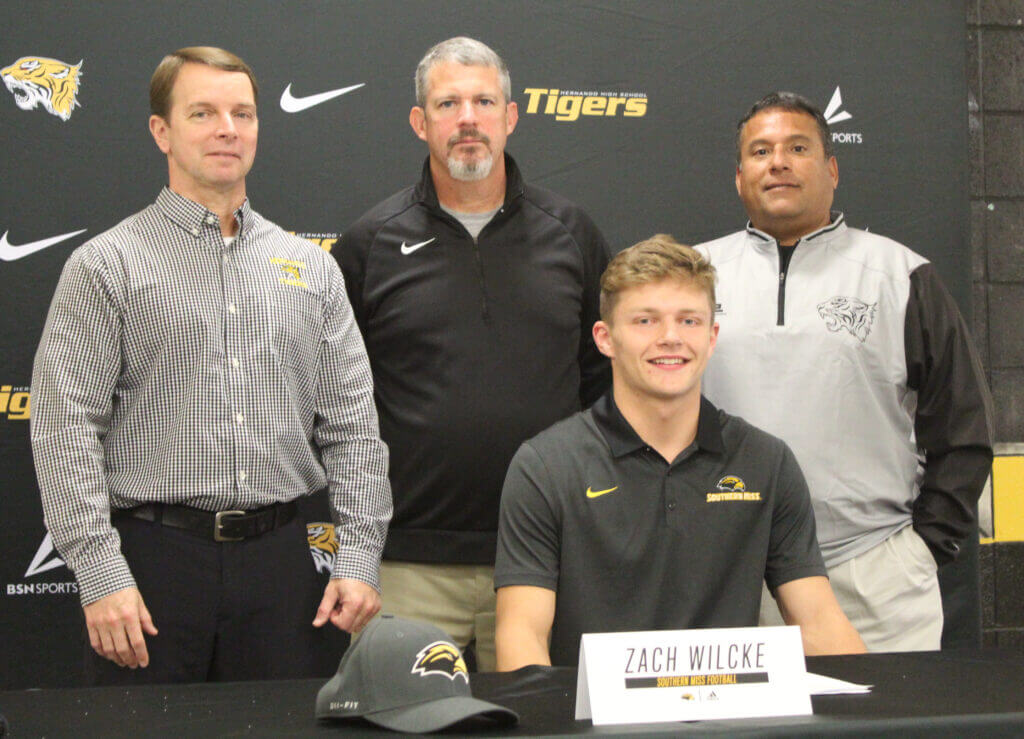 "They're very excited, to say the least," Wolfe said. "They were excited about how much his game changed his senior year. He was always just a drop-back passer and then his senior year he transitioned to a dual threat guy. In today's game that's a huge upside."
"He just likes my skill set and my leadership," Wilcke added about Hall. "He wants me to be a leader and represent the program well."
Wilcke was a key reason for Hernando's appearances in the MHSAA 6A playoffs the past two seasons. This past fall, the Tigers were 5-7 but qualified for the playoffs, where they lost to North Half finalist Starkville. As a junior, Wilcke and the Tigers forged a 6-5 record and reached the playoffs' second round. In the playoff run, the Tigers stopped South Panola 36-33 on South Panola's home field, then dropped a 41-26 result to eventual state runner up Oxford.