Whitesides continue coaching basketball
Photo: Lindsey Whiteside is shown on the DeSoto Central girls' basketball bench during Saturday's Shan Whiteside Classic game against Heritage Academy. (Bob Bakken/DeSoto County Sports)
Last weekend's Shan Whiteside Sideline Cancer Basketball Classic at DeSoto Central not only put two days of high school basketball action together, but it also became a bit of a family reunion.
Shan Whiteside was the first basketball coach at DeSoto Central and the classic is held in his name.
Called Shan, for his middle name Shannon, Whiteside was a two-sport star at Magnolia Heights, competed in tennis at Northwest Community College and in basketball at Millsaps College. Whiteside coached at four other schools before his arrival in Southaven to start the Jaguars' program.
However, leukemia took his life at the young age of 34 in 2006. The DeSoto Central gymnasium where he coached is today named the Shan Whiteside Memorial Gymnasium. That facility, along with the DeSoto Central Middle School gym, hosted the second annual classic to remember him and raise money for cancer research.
The classic is a high school basketball showcase as schools enter the Christmas break, but it also brought the Whiteside family together to remember Shan and watch his brother and daughter both do what he loved to do… coach basketball.
That's because Shan's brother Russ Whiteside brought his Heritage Academy Patriots squad from Columbus to DeSoto Central Saturday to play the Jaguars. One game prior to that, DeSoto Central's girls played their Heritage Academy counterparts with Shan's daughter Lindsey as a DeSoto Central assistant coach. Lindsey played high school ball at DeSoto Central and later at Northpoint Christian School, where her team won two TSSAA Division II-A state championships. She played college basketball at Rhodes College and also at Lipscomb University. 
The Whiteside family is grateful to the school coaches and administration for putting on the event, especially since, as Lindsey put it, "no one on the coaching staff knew him personally but they took the time out of their season to build this huge classic."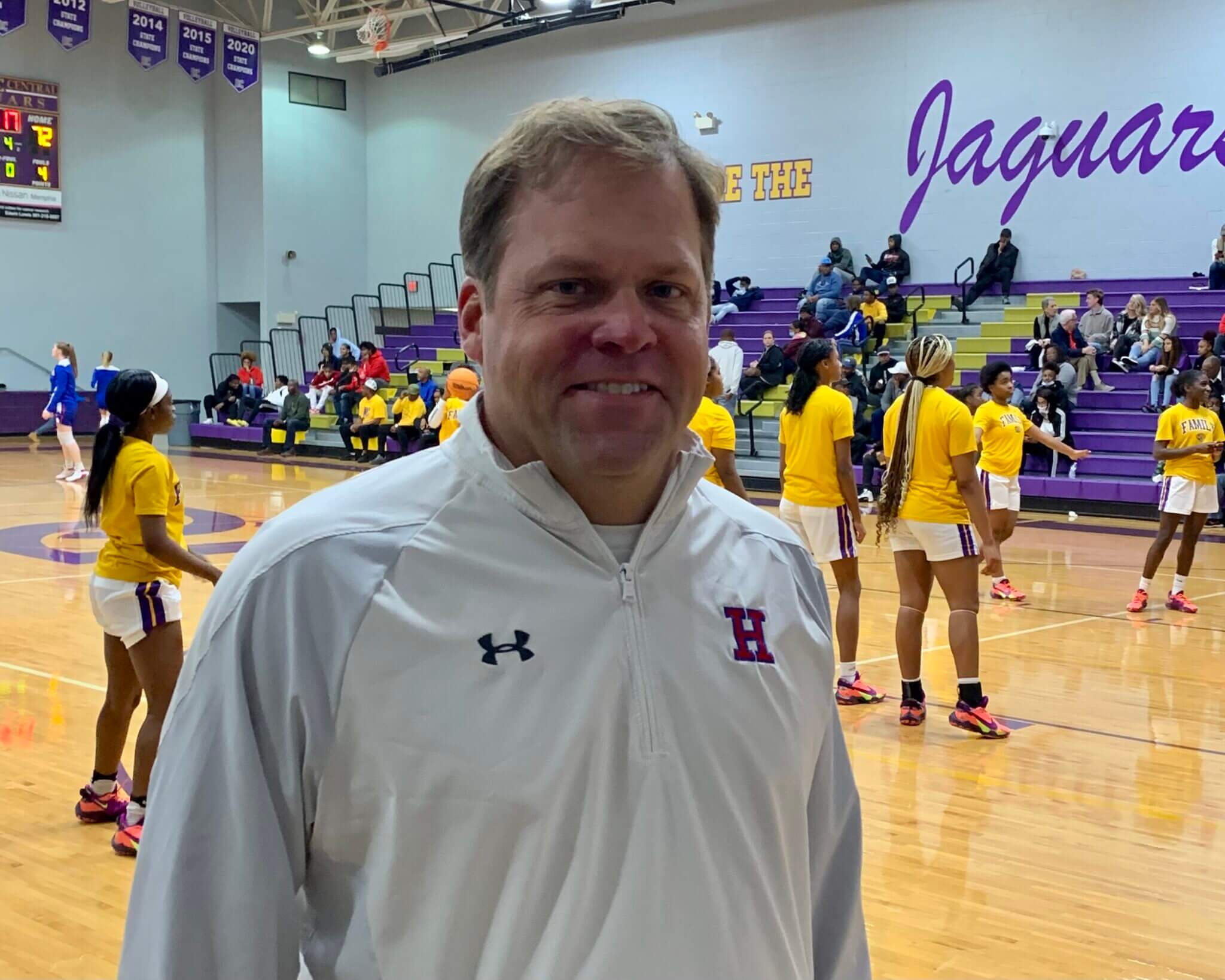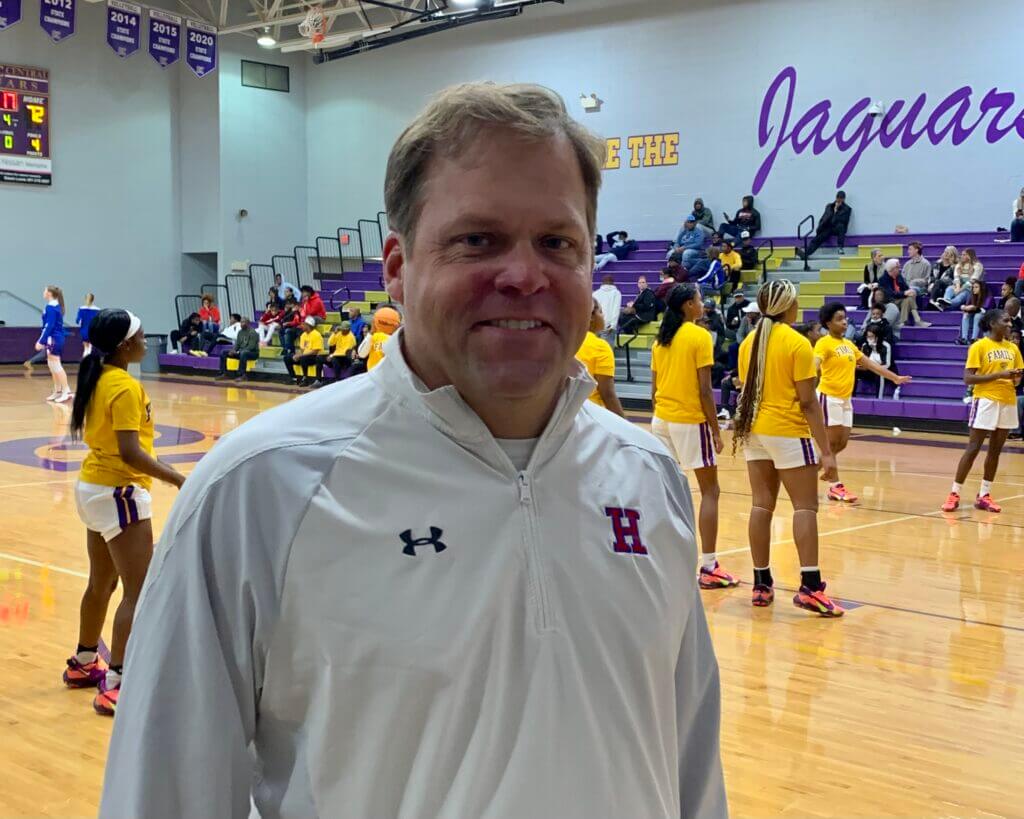 "Shan loved DeSoto Central and he loved the game of basketball," Russ Whiteside said. "I think he would be really proud of what they're doing here, not only with this event but with the basketball program that was started back when he first came here."
"First, he would be extremely humbled and really 'hate' it," Lindsey added. "But I think he would be overjoyed by the love that this community is showing his family."
It was a successful night of coaching for both Whitesides. The DeSoto Central girls defeated Heritage 45-12 and the Heritage Academy boys held off the Jaguars 56-53 in overtime.
"It's special to be here coaching," Lindsey said. "When I was here I was young and immature and really didn't understand the situation, but now it's really awesome to have the opportunity to coach where my dad coached and be here with these people each day."
For Russ, watching his niece coach was a first for him.
"I hadn't gotten to see her coach until tonight but I would imagine she's pretty good," Russ said. "She's a heck of a player and has a great IQ for the game, so I'm going to say she's pretty good."
The family used the weekend as a reason to meet but they also gave back to DeSoto Central with what is called the Shan Whiteside Award. It honors a boy and girl basketball player at the school who exhibits values Whiteside sought for his players.  Dorian Whitley and Davisha Dorsey were selected to receive the award this year.