Volleyball roundup: Mustangs sweep Lewisburg
The Lewisburg Lady Patriots fell to Houston (Germantown, Tenn,) in high school volleyball Tuesday night 3-0, dropping set scores of 25-20, 25-13, and 25-20.
Lewisburg, under new coach Amy Hendrichovsky, dropped its first match of the season after shutting out Olive Branch 3-0 to open the year Monday night.
The Lady Patriots opened the first set with a 16-12 lead, forcing the Mustangs to call a timeout. Houston would score six of the next seven points to take an 18-17 advantage and force a Lewisburg stoppage of play. Houston scored seven of the final 10 points for the 25-20 set victory.
The Mustangs took control of the second set with a 6-1 lead early and had a 12-3 advantage enroute to an easy 25-13 win for a 2-0 lead in the match.
The third set was a much more closely fought contest with Houston holding a 17-13 lead when Lewisburg tried to quell the momentum with a timeout. However, the teams traded the points the rest of the way for the visiting Mustangs holding on for the 25-20 set three win and took the match.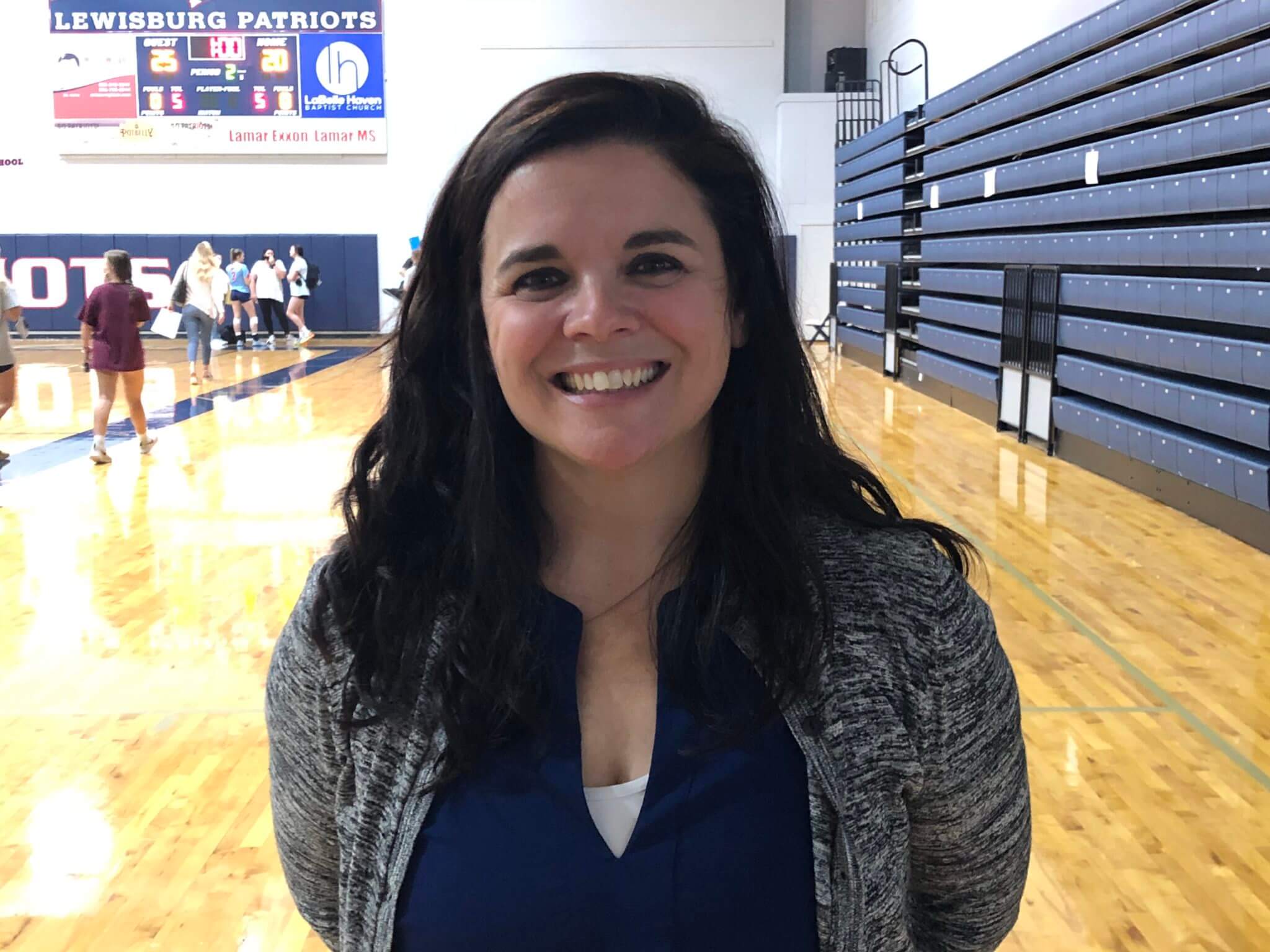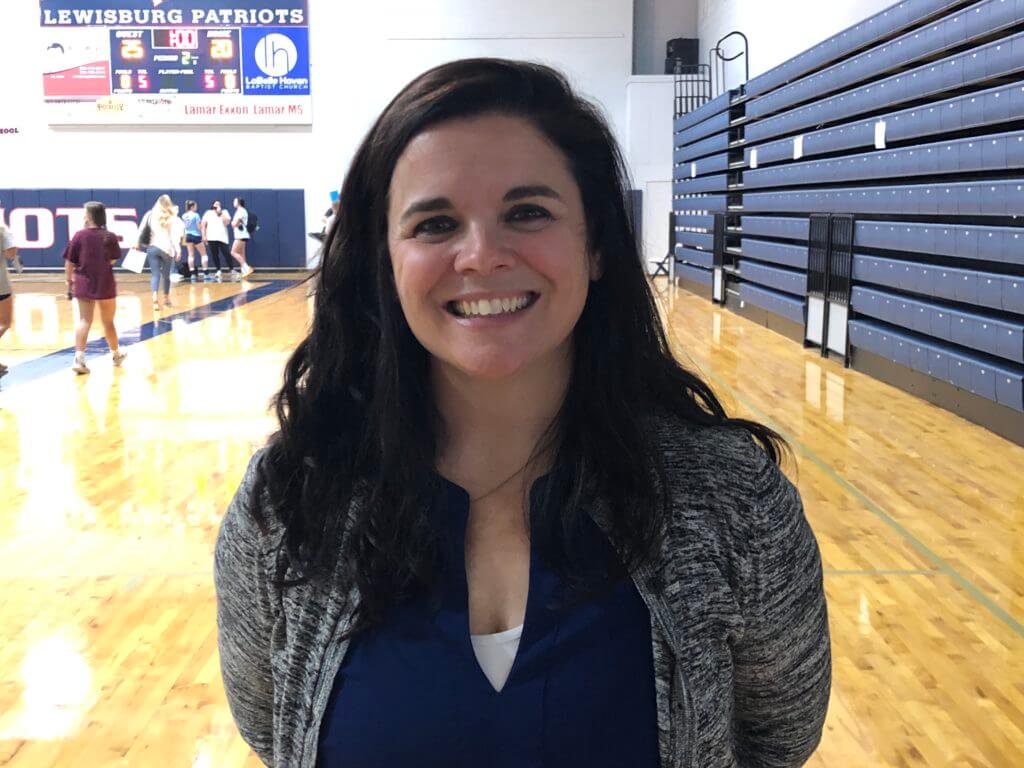 Hendrichovsky, who came last spring to Lewisburg after one year as volleyball coach and Dean of Students at St. Benedict at Auburndale (SBA) in Cordova, Tennessee, said the week of action has allowed her and her team to learn more about each other.
"The beauty of playing them (Houston) tonight was to see some things we have to work on," said Hendrichovsky. "We've been playing since June but we've only been playing against each other. We didn't have the opportunity to have camps or see anybody. I'm trying to learn how they are and they're trying to learn how I am and we're trying to learn how to compete."
Despite the loss, Hendrichovsky felt her team battled throughout the match.
"I really thought that we fought and competed and at no point really quit but they (Houston) played a better ball game tonight," she said.
Hendrichovsky's coaching background has been primarily in the collegiate ranks prior to the past year at SBA. She has 17 years college coaching experience, including six years leading the program at the University of South Alabama. Hendrichovsky also was an assistant at Middle Tennessee State and at Metropolitan State in Denver, Colorado. She played college volleyball at the University of North Alabama.
"When I came to the area, a lot of people talked about Lewisburg," Hendrichovsky said. "I appreciate the program (former) coach (Allison) Burchyett has built and I'm honored to take it over and am excited to be here."
Burchyett led Lewisburg to the 2015 Class II state high school championship, two state runner-up finishes and two semi-final appearances.
DeSoto County volleyball scoreboard
Tuesday, Aug. 25
Houston (Germantown, Tenn.) 3, Lewisburg 0 (25-20, 25-13, 25-20)
Tupelo 3, Olive Branch 0 (25-13, 25-14, 25-23)
Lake Cormorant 3, Southaven 0 (25-15, 25-9, 25-18)
Center Hill 3, Oxford (25-15, 25-18, 25-15)
Tipton-Rosemark, Tenn. 3, Northpoint Christian 0 (25-19, 25-19, 26-24)
Girls Soccer
Magnolia Heights 3 Northpoint Christian 0
Boys Golf
Northpoint Christian 155, St. George's (Collierville, Tenn.) 170, Lausanne College, Tenn. 206
Medalist: Jake Ware, Northpoint Christian 35 (1 under par)