Tuesday sports: Patriots paste Commodores to wrap up regular season
Photo: Trae Cagle of the Lewisburg Patriots swings at a pitch in Tuesday's 9-1 Lewisburg victory over Lafayette at Lewisburg. (Bob Bakken/desotocountynews.com)
While DeSoto Central started and Center Hill continued their respective MHSAA 6A playoffs series Tuesday, two teams that earned first round byes played one more game in the regular season.  
Lewisburg, which won the Region 2-6A regular season crown and is awaiting the winner of the Clinton/South Panola first round series, played host to Lafayette (Oxford), which won the Region 2-5A title and is also seeded into the second round. It was the regular season finale for both teams.
At the end of a chilly evening for baseball at the 'Burg, the Patriots used a six-run fourth inning to throttle the Commodores 9-1.
Lewisburg broke through in the second inning for a 2-0 lead when Easton Fesmire scored on a sacrifice bunt and Jarrett Morris scored on a ground out.
The Patriots' big inning in the fourth was keyed by an RBI single by Morris, a bunt single by Austin Hannigan that scored Morris, a ground ball error by the third baseman that plated a run, and an RBI single by Gunner Gilmore that scored Hannigan. Trey Cagle's fielder's choice ground ball scored C Bennett to make it 7-0 Lewisburg, and the Patriots got one more in the inning when Gage Haley came home on a wild pitch.
Lewisburg scored another run in the fifth inning to increase the lead to 9-0 and the Commodores would avert a shutout with a run scored after a ground out in the seventh.
Three pitchers split the mound duties for the Patriots with Talon Haley earning the victory after pitching three innings and striking out four.  Cayden Baker and Morris threw in relief for Lewisburg the rest of the way. Noah Robinson took the mound loss for the 'Dores.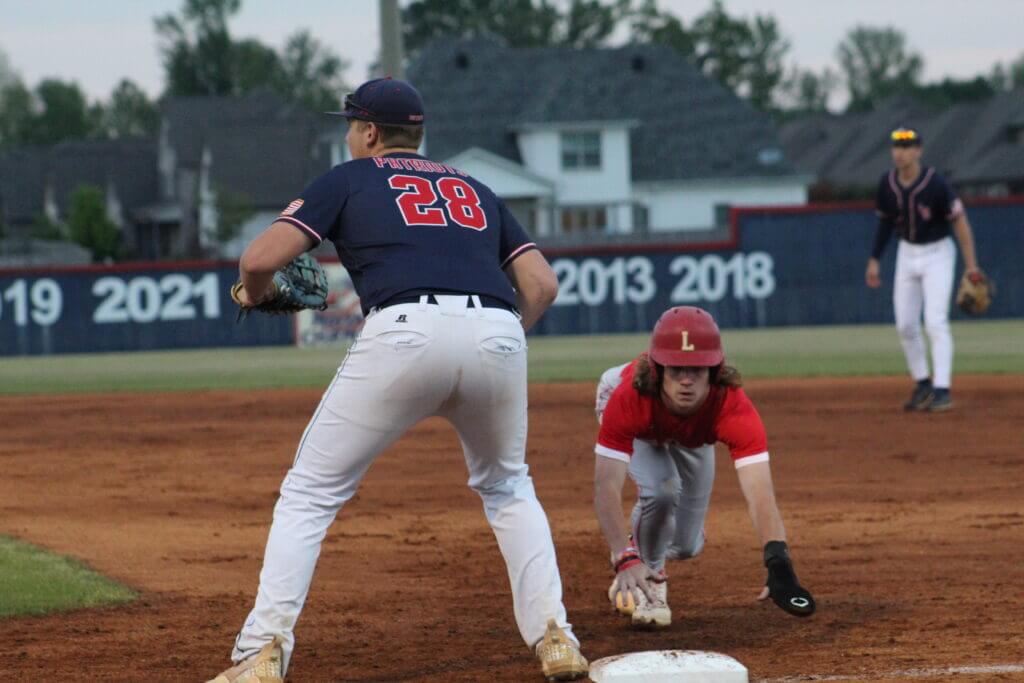 Here is the Tuesday DeSoto County scoreboard:
Tuesday, April 25
Prep baseball
MHSAA 6A playoffs – first round, best of three
DeSoto Central 2, Tupelo 1 (DeSoto Central leads 1-0)

DeSoto Central: Gavin Brassfield (3B, 4.1 IP, 3 hits, 8 Ks), Luke Sides (2.2 IP, 2 hits, 6Ks)

Grenada 8, Center Hill 6 (Series tied 1-1)
Prep baseball – regular season
Lewisburg 9, Lafayette (Oxford) 1

Easton Fesmire (2 runs, 2B), Jarrett Morris (2 runs), Gunner Gilmore (2 hits), Sam Richardson (2 hits, 3B), Austin Hannigan (2 RBIs), Gage Haley (2 RBIs), Talon Haley (3 IP, 2 hits, 4 Ks), Cayden Baker (3 IP, 2 hits, 4 Ks)

Northpoint Christian 6, Lausanne Collegiate 2

Northpoint: Sammy Chapman (2 runs, 2 hits, 3B), JB Williams (HR, 2 runs, 3 IP, 3 hits, 8 Ks), Rob Hayes (2 RBIs), Hudson Brown (2 RBIs), Connor McKnatt (3B), 
Prep softball
Millington Central at Northpoint Christian
Prep boys' soccer
Northpoint Christian 9, Compass 1

Northpoint: Eli Bailey (2 goals, 2 assists), Miller Lashlee (2 goals, 1assist)
JUCO baseball
Itawamba 12, Northwest 1
Itawamba 8, Northwest 2
SPORTS ETC.: Lake Cormorant baseball coach Brian Lewis revealed on Twitter Tuesday that Baker Walker of the Gators has been named Region 2-5A Player of the Year.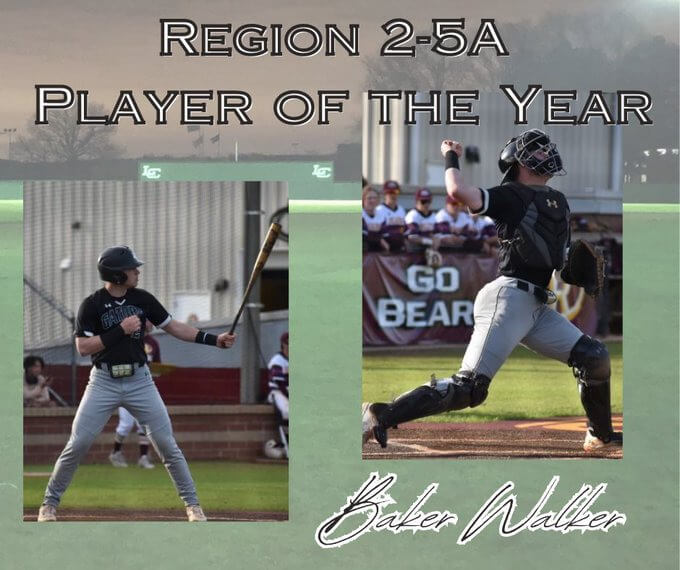 Rain delays pushed the MHSAA state individual tennis tournament back into the late evening. Among the players moving into the next round Wednesday morning were was the doubles pair from Lewisburg:
The tournament is being played at the FNC Tennis Center in Oxford.