Tuesday sports: McDermott leads balanced Hustle scoring over the Gold   
Photo: Damien Jefferson of the Memphis Hustle (23) is guarded by Kellan Grady of the Grand Rapids Gold. (Bob Bakken/desotocountynews.com)
The Memphis Hustle has now won seven straight games and ran their regular season record to 17-5 after Tuesday night's 107-96 victory over the Grand Rapids Gold (7-16) before 653 fans at the Landers Center.  
Balanced scoring was the key on the scoresheet for the Hustle with seven players hitting double figures, led by Sean McDermott with 16 points, the second time this season McDermott has led the team in scoring with the other game being on Jan. 28 in a 110-109 win at Stockton.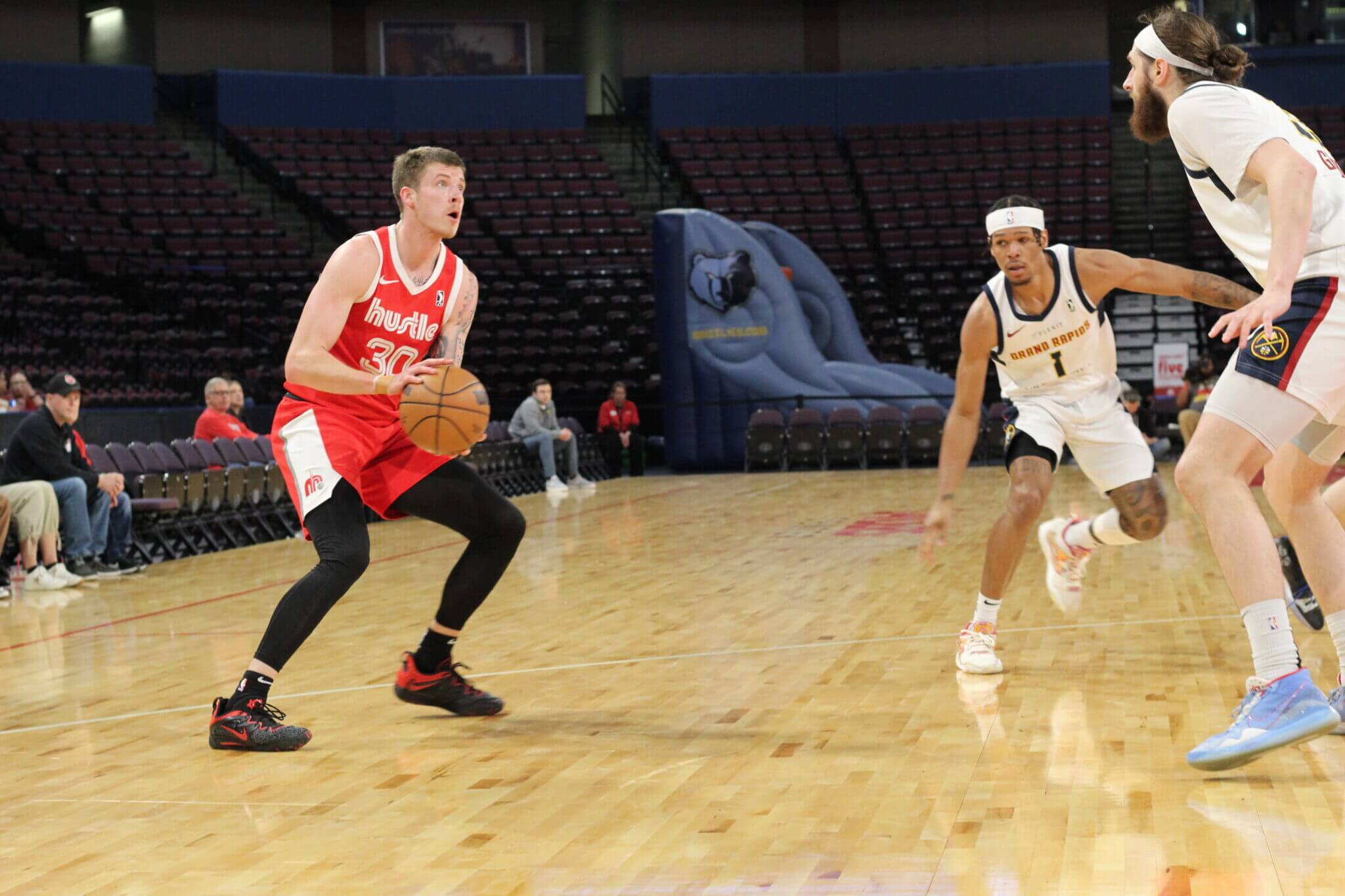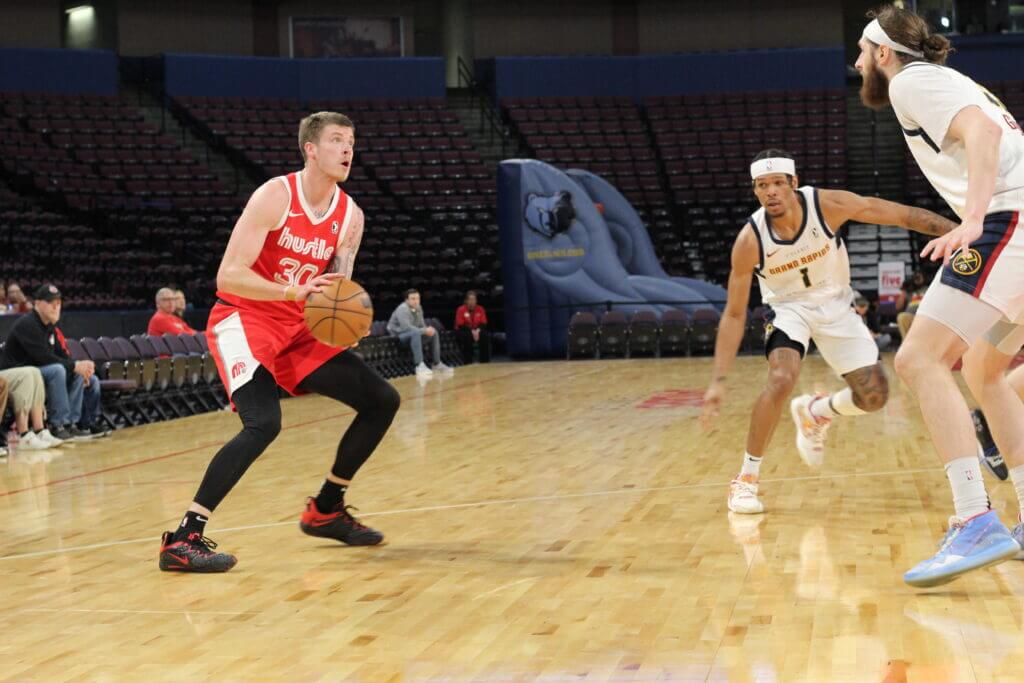 Jared Butler led all scorers with 24 for the Gold, the affiliate team of the Denver Nuggets.
The Gold took a 28-27 lead into the first quarter break, but the Hustle held Grand Rapids to just 17 points in the second quarter, as Memphis led 59-45 at halftime.
The lead became 24 points for Memphis in the third quarter but Grand Rapids rallied to get back within 83-70 entering the final quarter of play. The Gold outscored the Hustle 26-24 in the final 12 minutes of the game but couldn't get any closer.
After McDermott's 16 points, Matt Hurt and Jacob Gilyard came in with 15 points, Terrell Brown Jr. and Damien Jefferson finished with 14 each, while Justin Bean and Dakota Mathias each scored 13. Jefferson also grabbed 10 rebounds for a double-double on the night.
Grand Rapids supported Butler's 24 points with 15 from Grant Golden, 13 each from Kellan Grady and Jack White, followed by Trevon Duval with 10 before being ejected with 7:50 left in the first half for complaining with an official about a no-call.
Memphis played Tuesday night without its two-way players, as Kenneth Lofton Jr. and Ziaire Williams were held off the roster, and the team's assignment players were also held out.
The Hustle, at 17-5, continue to lead the NBA G League Western Conference standings by pme game over second-place Stockton. Memphis hosts Austin on Saturday, March 4 and again Monday, March 6 in a two-game series.
"Effort and playing together is the biggest thing," coach Jason March said about the Hustle's current seven-game winning streak. "I think the other thing is that our guys are staying ready."
Here is Tuesday night's DeSoto County scoreboard:
Prep baseball
Lewisburg 4, KIrk Academy 0

Lewisburg: Haley (2B), Bennett (2B), Five pitchers combine to allow 1 Kirk Academy hit.

New Albany 8, Olive Branch 6
Center Hill 5-14, Lake Cormorant 0-2
Kossuth 15, Horn Lake 0
Southaven 16, Independence 1
Prep softball
Lewisburg 6, South Panola 4
Southaven 10, Olive Branch 2
Hernando 13, Senatobia 3 (5 innings)
JUCO baseball
Northeast CC 20, Northwest CC 11
Northwest CC 5, Itawamba CC 4
Prep tennis
Prep golf