Tuesday sports: Hernando drops district opener to South Panola
Hernando dropped its Region 3-6A district baseball opener to South Panola Tuesday night 4-2 at Tiger Field, as Hernando was held to just three hits by winning pitcher Michael Johnson.
Johnson struck out seven and allowed just one earned run for South Panola. Hernando dropped to 14-4 for the sason.
South Panola opened the contest with a pair of runs in the first inning and one more in the second for a 3-0 lead. South Panola added another run in the fifth inning before Hernando scored twice in their last at-bats to cut into the lead.
Tyler Sullivan, Connor Young, and Josh Pena each collected one hit to lead Hernando Tigers Varsity Boys Baseball.
Game two of the three-game week-long series will be in Batesville on Thursday.
Here are some photos from Tuesday night's contest at Hernando.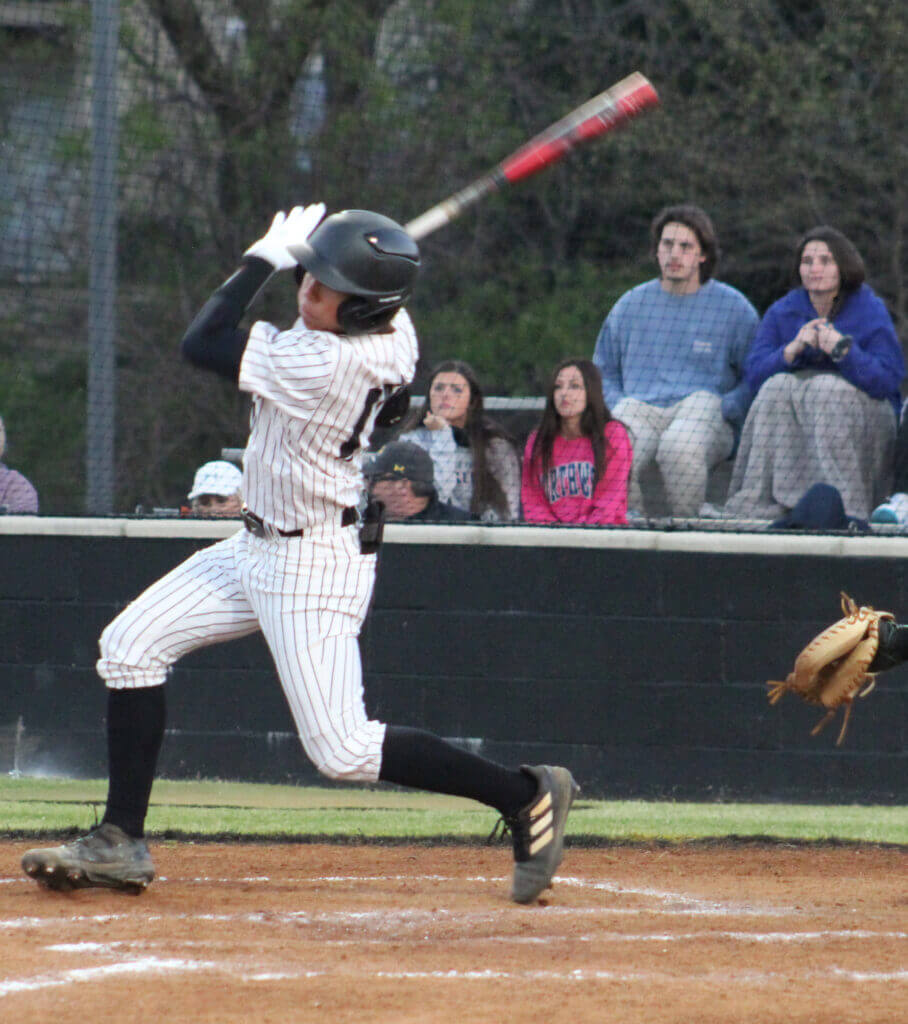 Tuesday, March 28
Prep baseball
Lewisburg 10, Olive Branch 0 (5 innings)

Lewisburg: 8-run fifth inning wins it. Easton Fesmire (2 runs, 2 hits, 2B, 2 RBIs), Austin Hannigan (2 runs, 2 hits) Samuel Richardson (2 runs, 2 hits, 2HR, 3 RBIs), Gunner Gilmore (3.1 IP, 2 hits, 4 Ks)

South Panola 4, Hernando 2
Southaven 11, Horn Lake 1
Northpoint Christian 15, Harding Academy 0 (4 innings)

Northpoint Christian: JB Williams (4 IP, no-hitter, 7 Ks), Sammy Chapman (3 runs, 3 hits, HR, 3 RBIs), Rob Hayes (3 runs), Conner McKnatt (HR),

Lake Cormorant 4, Cleveland Central 2

Lake Cormorant: Ty Agner (2 hits), Baker Walker (2 hits, 2B, 4 IP, 7 Ks), Walker Wixon (2 hits, 2 RBIs)

Center Hill 3, DeSoto Central 0

Center Hill: A Rodgers (2 runs, 2 hits), Hunter Peeks (2 hits), Turner (7 IP, 1 hit, 2 Ks)

Lewisburg: Emma Abrams (WP, 1 run, 5 hits allowed)
Prep softball
DeSoto Central 7, Hernando 2

DeSoto Central: Colby Young (WP, 8 Ks), Reagan Dale (2 hits, 3 RBIs), Katelyn Short (2 hits, 2 RBIs)

Center Hill 8, Olive Branch 6
Northpoint Christian 18, St. George's-Collierville 0 (3 innings)

Northpoint Christian: Livvie Sowell (3 IP, 3 hits, 3 Ks), Reagan Adams (HR, 4 RBIs), Makenlee Bryant (3 RBIs)

Lewisburg 6, South Panola 1

Lewisburg: Madelyn Savage (3B, 2 runs), Leona Klaire Stokes (2B, 2 hits), Avery Williams (2B, 3 RBIs), Emma Abrams (7 IP, 8 Ks)
Prep boys' soccer
Bartlett, Tenn. 3, Northpoint Christian 1

Northpoint Christian: Brodie Erber (1 goal)
Prep tennis
DeSoto Central 7, Center Hill 0
JUCO tennis
(Men) Northwest CC 9, Holmes 0
(Women) Northwest CC 9, Holmes 0 (forfeit)
SPORTS ETC.: The National Indoor Soccer League Tuesday issued additional penalties after a post-game brawl in the locker room hallway of the Landers Center. The fight between players and coaches followed the Memphis Americans' 11-4 men's win over Tampa Bay on Saturday, March 25. The teams are scheduled to play a two-game series again in Florida on April 6-7.