Trojans top Jackson Christian to open tournament play
Photo: Ayden Shaw of Jackson Christian (1) goes up for a shot against Northpoint Christian on Saturday, Feb. 12. (Bob Bakken/DeSoto County Sports)
The Northpoint Christian Trojans boys basketball team takes a trip to Jackson, Tennessee Tuesday night as it continues its postseason tournament run. The Trojans took the first step on the tournament trail with a 51-42 TSSAA Division II-A West Region tournament win Saturday night.
Once again, standout guard Christian Gilliland led Northpoint in scoring with 27 points in the victory.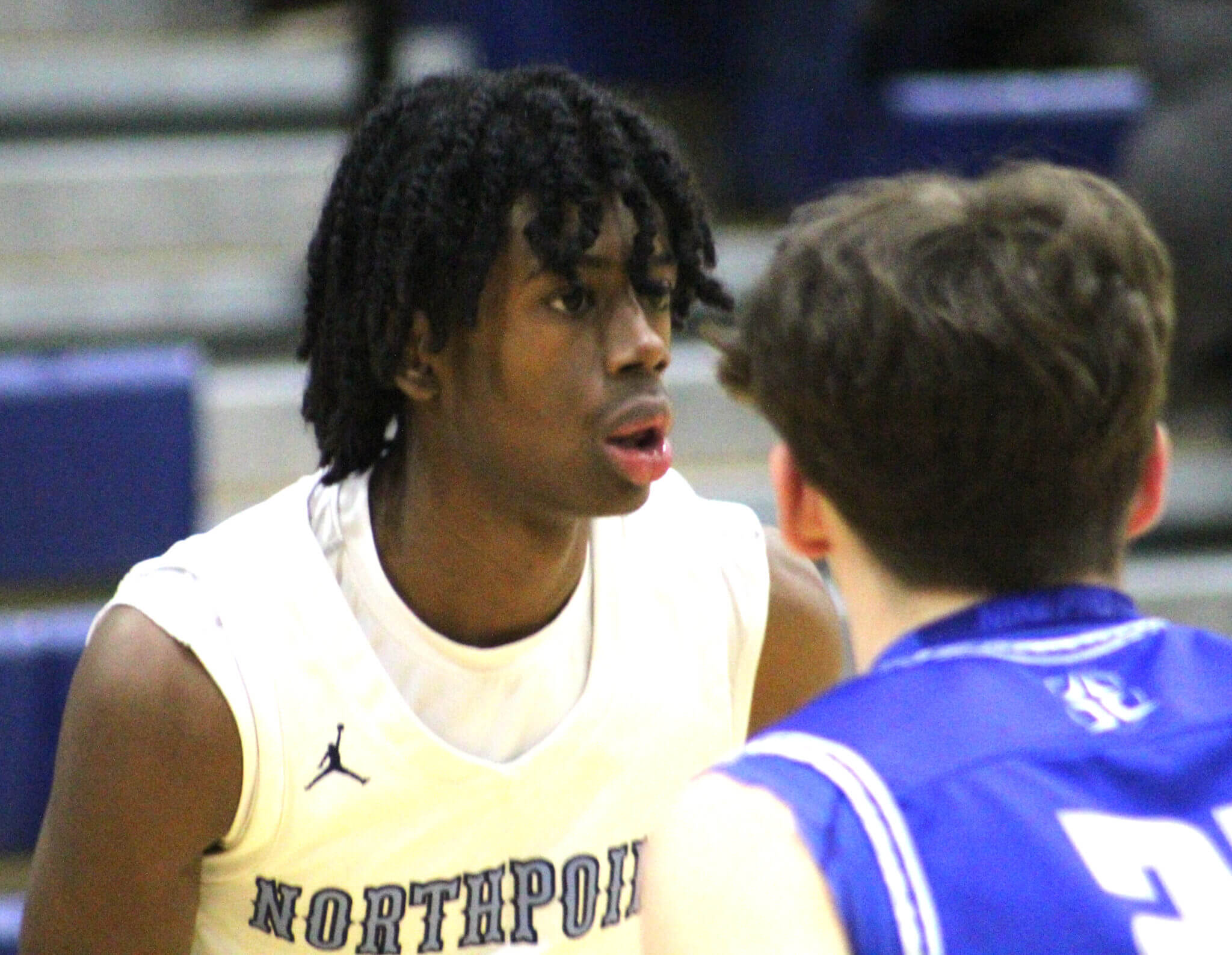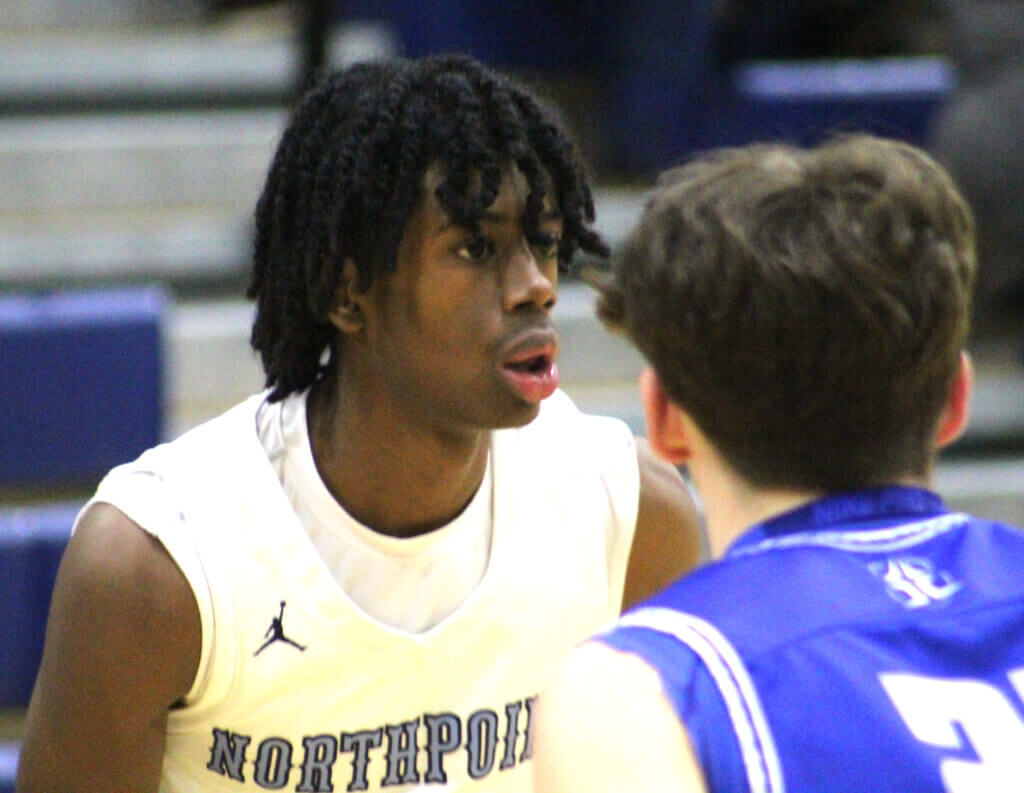 "He's just so efficient, getting in between seams and using the glass," Northpoint coach Barry Gray said. "He's elevated his game and he got some good rebounds, too."
Gilliland got good support, however, from teammate Darius Naylor, who determined drives and shooting added 14 more in the Trojans.
"Darius was very efficient from that 10-foot mark on the fade away," Gray said. "It's undefendable for him. He also got a lot of rebounds down the stretch."
And Northpoint needed all of it, since the visiting Eagles were able to come back from 12 points down in the second half to get within four points on two occasions in the fourth quarter, the last coming at 43-39 before the Trojans scored eight of the final 12 points in the first-round win.
Ayden Shaw led Jackson Christian with 12 points, all but two coming in the second half.
Northpoint took a 16-7 lead after one quarter. Christian Gilliland scored six and Naylor added four in the quarter, while D.J. Traylor led Jackson Christian with a three-point shot.
Walker Rhea canned a couple of treys in the second quarter for Jackson Christian. Christian Gilliland hit a three and finished with nine points in the quarter and 15 for the half to lead the Trojans to a 29-18 halftime lead.
Naylor stepped up and led the Northpoint offense in the third quarter with three field goals for six points while Christian Gilliland added four. Shaw and Traylor led a balanced scoring attack for the Eagles with four points each as Jackson Christian crept closer at 39-31 for Northpoint after three quarters of play.
Jackson Christian was held to two field goals in the fourth quarter, including a three-pointer, but hit six free throws as the Eagles continued closing the gap to four points before the Trojans pulled away in the final minutes. Gilliland hit a couple of baskets but also had four free throws in the final quarter to lead Northpoint's offense in the final minutes.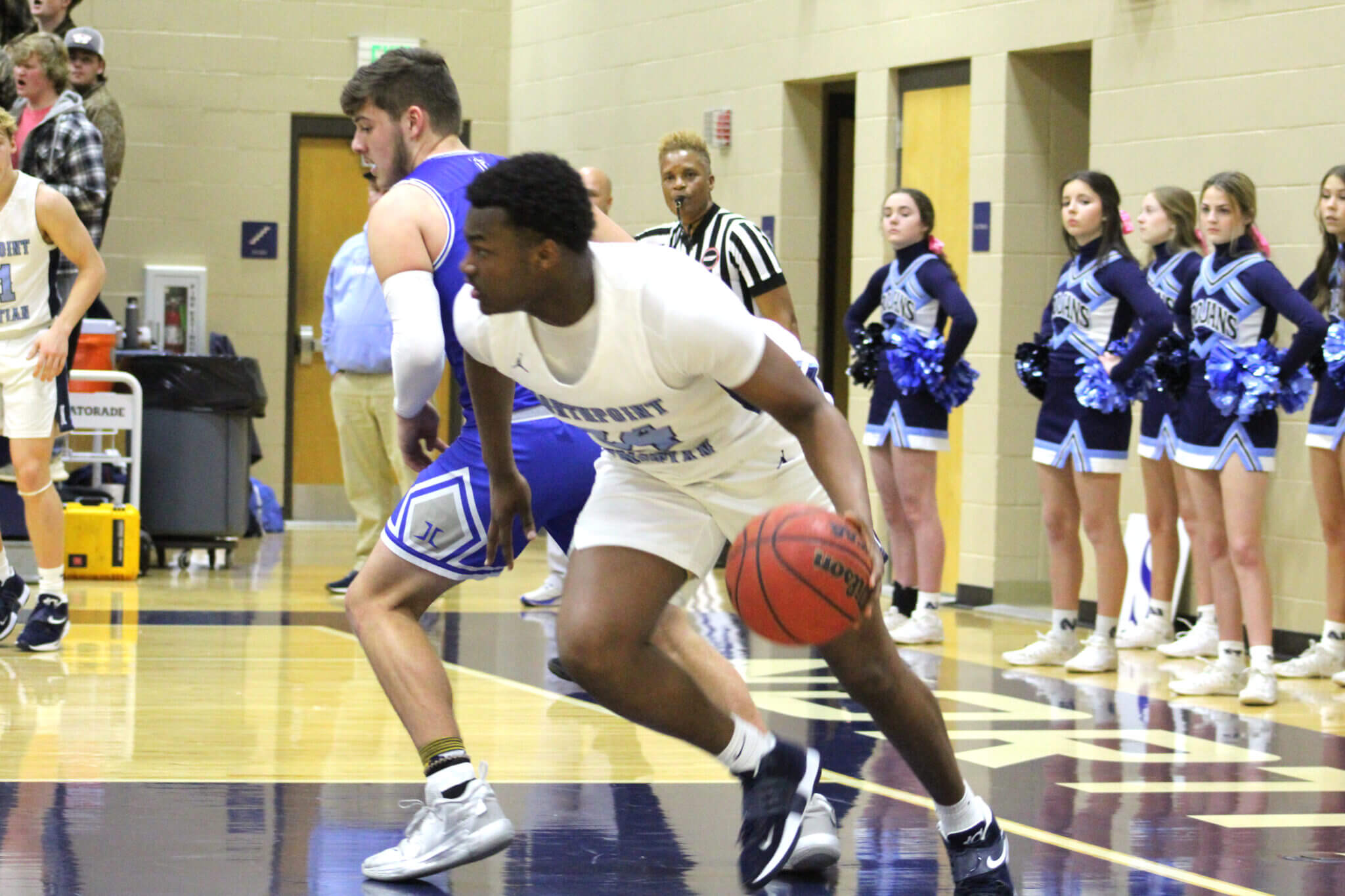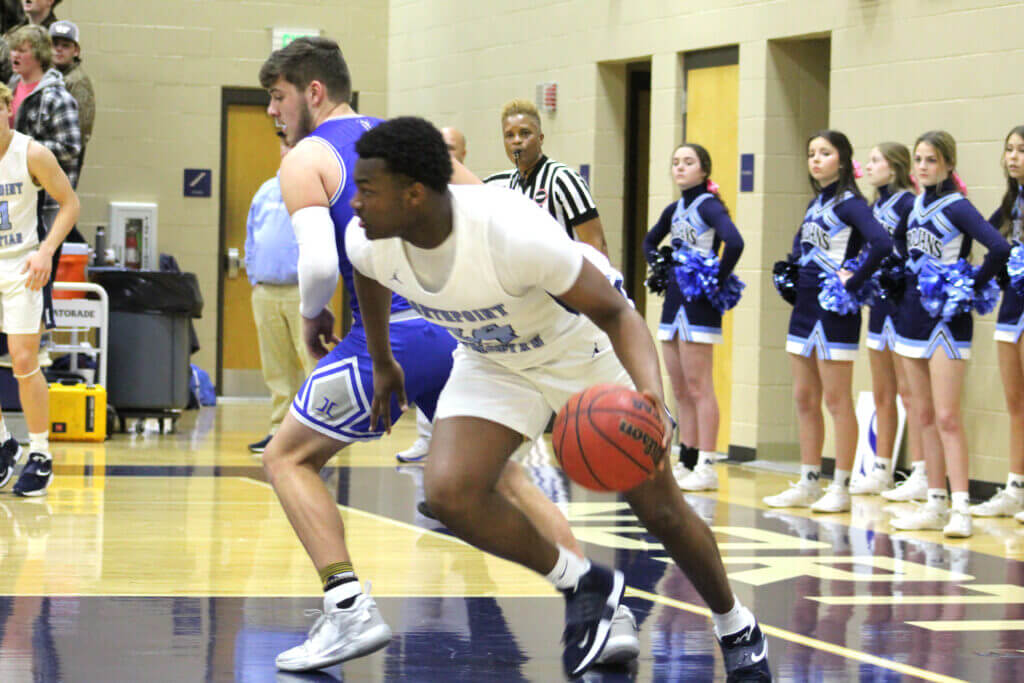 For the night, Jackson Christian was held to five baskets from behind the arc, part of a good Northpoint performance on the defensive side of the court.
"They're a really good, high-level three-point shooting team," Gray said about Jackson Christian. "We played some man-to-man, which we don't do a lot of, and then we went to a 2-3 zone, which we are pretty good at."
Northpoint next makes the trip to Jackson, Tennessee, to face number-one seed Sacred Heart of Jesus Tuesday night in the second round.
"They have four really good athletes and get out and play heavy man-to-man defense," Gray said about the Trojans' next opponent. "I think that game will be real fast and up-and-down the court and that's OK. We kind of like that pace, too."
Game time Tuesday night will be at 7:30 p.m.
Elsewhere in West Region play Saturday night, Tipton-Rosemark edged Harding Academy 66-64 in overtime, Lausanne Collegiate defeated University School of Jackson 63-60, and it was Evangelical Christian School over Fayette Academy 72-49.  
Tuesday pairings, in addition to the Northpoint contest, will have Evangelical Christian at Tipton Christian Academy, Lausanne at number-one seed First Assembly Christian School, and Tipton-Rosemark at St. George's in Collierville.