Trojans fall to Jackson Christian as football season starts
Photo: The Northpoint Christian defense swarms a Jackson Christian ball carrier for a short gain in Friday's 24-17 loss to the visiting Eagles. (Bob Bakken/DeSoto County Sports)
The high school football season is officially here with jamboree games in Mississippi and Northpoint Christian playing the only game on the field that actually counted in the won-lost column.
Tennessee TSSAA schools get an early start on the regular season compared to their Mississippi counterparts, but the Northpoint Trojans saw their season-opening result end up on the wrong side of the ledger in a 24-17 loss to the Jackson (Tenn.) Christian Eagles at Northpoint's Trojan Stadium Friday night.
The Eagles opened the scoring in the first quarter with a 21-yard touchdown pass from quarterback Gage Boykin to wide receiver Cooper Bankey with 8:33 left in the first quarter for a 7-0 lead.
Northpoint cut into the margin when Brady Smith hit a 24-yard field goal with 9:25 left in the first half, but Jackson Christian still led the Trojans 7-3.
That's when the Eagles erupted to score three times in the last four minutes of the half to forge an 18-3 halftime lead.
Senior running back Kameron Boyd scored from three yards out with 3:37 remaining for a 13-3 lead for Jackson Christian, a lead that could have been more except that the extra point kick snap was bobbled and a pass attempt was off target.
The Eagles got two more points with 2:02 left in the half when Northpoint's Smith was tackled in the end zone for a safety and a 15-3 Jackson Christian lead.
A 32-yard field goal by kicker Zach Cisco with just over 40 seconds in the half gave Jackson Christian an 18-3 halftime lead.
Following a scoreless third quarter, another field goal by Cisco early in the fourth quarter improved the margin to 21-3, but that's when Northpoint started its comeback.
The rally was ignited by a 74-yard pass-run play from Trojans quarterback Jack Patterson to Christian Gilliland, who extended a short pass to paydirt with 11:10 left in the game, a score that cut the margin to 21-10 Jackson Christian.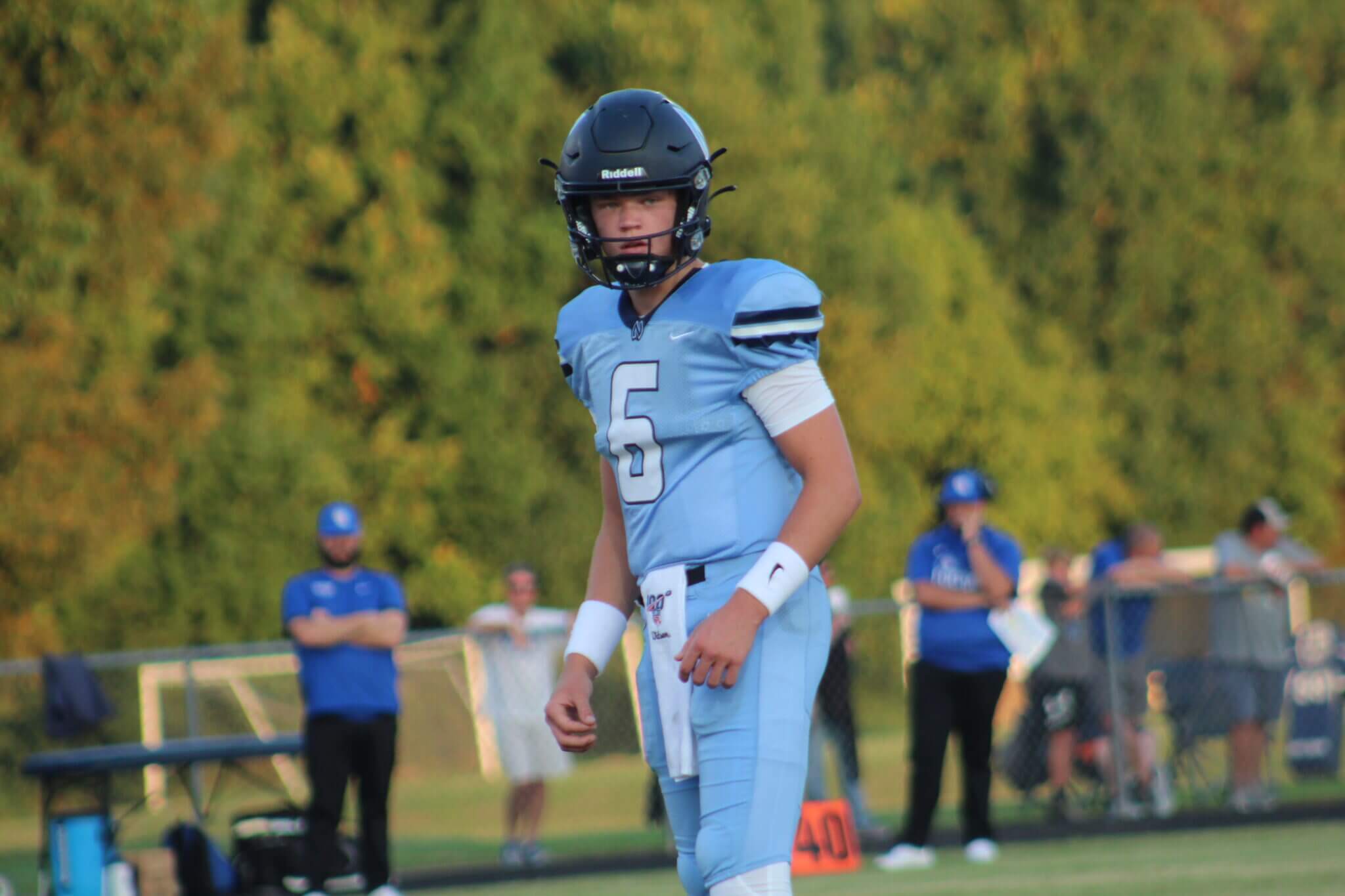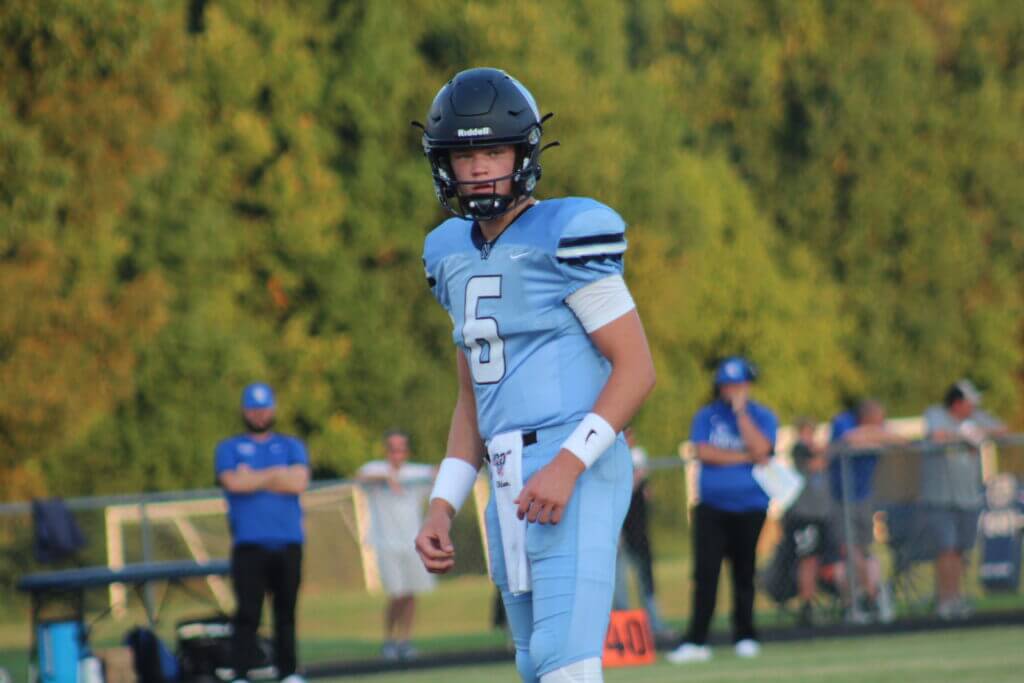 The Eagles took the ball after the touchdown and marched downfield, however their drive was stalled and Cisco was called on to hit his third field goal of the night, a 35-yarder, which gave Jackson Christian a 24-10 lead.
Patterson's arm came alive again in the next drive, which ended with an 18-yard scoring strike to junior receiver Grayson Alford and the Trojans cut the deficit again, this time to 24-17 Eagles.
Jackson Christian was able to get a couple of key first downs on the final drive to run the clock out and take home the 24-17 victory.
"We fought and fought to the very end," said Northpoint coach Tyler Gold. "We faced adversity early and they fought back to the very end. We had a chance to shut them down there on a third down and make them punt the ball away. We made too many mistakes early."
Northpoint (0-1) next week hosts Brighton, Tennessee (1-0), a 49-26 winner to open the year Friday night against St. Benedict at Auburndale.
Here are some highlights from Friday's two-quarter jamboree action featuring DeSoto County schools:
Hernando defeated Lake Cormorant 10-7
Oxford outscored DeSoto Centra 48-14
Tupelo shut out Horn Lake 34-0
Center Hill shut out Byhalia 34-0
Southaven defeated North Panola 20-6
Olive Branch edged Corinth 7-2
Lewisburg scored a 14-8 victory over Independence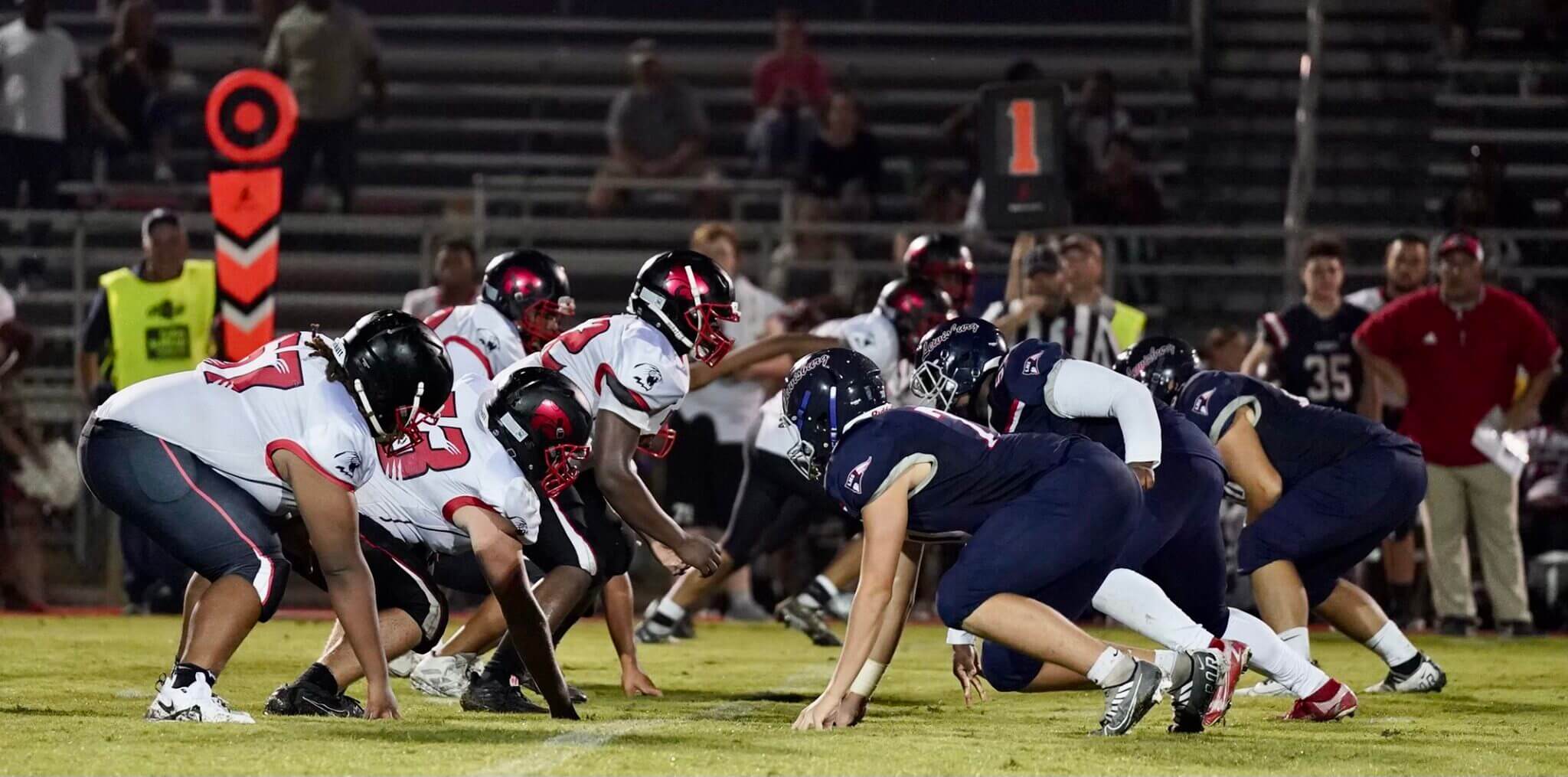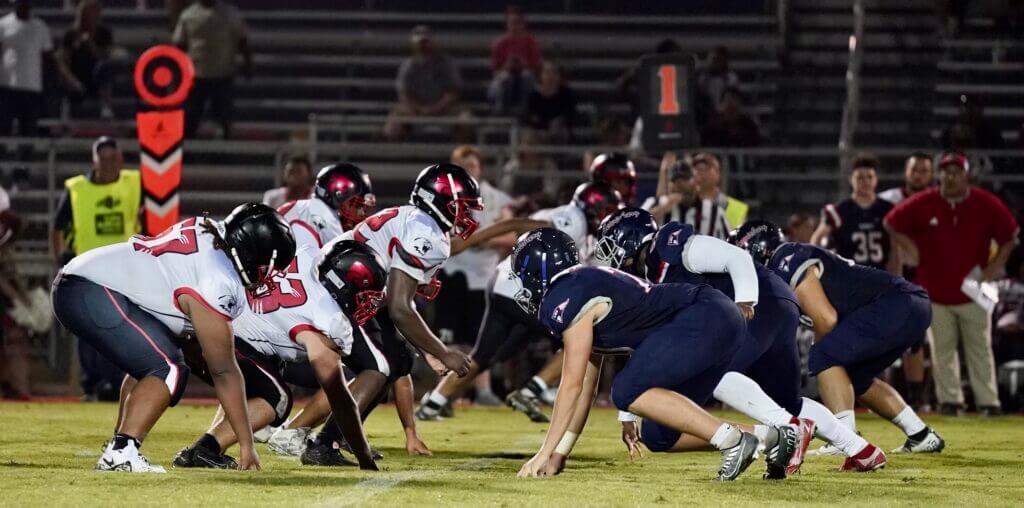 Here's the schedule for Friday, Aug 26:
| | | |
| --- | --- | --- |
| Lewisburg | | at Lake Cormorant |
| Grenada | | at Horn Lake |
| Neshoba Central | | at Olive Branch |
| Clarksdale | | at Center Hill |
| DeSoto Central | | at Senatobia |
| Brighton, Tenn. | | at Northpoint Christian |
| Tunica Rosa Fort | | at Hernando |
Prep football schedule for Friday, Aug. 26
There was one other regular season contest of note as Magnolia Heights shut out Lee Academy 42-0 for new coach Stan Whiteside's first coaching victory with the Chiefs.