Trojans set to tackle TSSAA playoff foes
The Northpoint Christian School baseball Trojans enter TSSAA Division II-A regional tournament action this week after a 13-2, six-inning victory over the White Station (Memphis) Spartans Monday afternoon on the Northpoint campus.
Coach Stephen Kirkpatrick likes how his team has been playing this spring.
"I'm really pleased with this team, how they have come out and competed on a daily basis," Kirkpatrick said. "It was weird coming back after COVID. We didn't know what we were going to get because the guys hadn't played, but we had a lot of guys step up and just really wanted to compete and play hard."
Northpoint (25-4), which throttled West Memphis, Ark. 18-0 in five innings Saturday afternoon after a competitive 4-2 loss at Lewisburg Friday evening, pounded out 10 hits against four White Station pitchers Monday, while holding the Spartans' offense to just two hits in the victory.
"Our pitchers all threw well today, commanded the strike zone well, " Kirkpatrick said. "You're trying to get everyone ready for our double-elimination tournament, and it can be taxing on our pitching arms, so we got to give them some work and get them ready for Thursday."
James Smith led the Trojans' offense with a three-hit, three-run performance and added two RBIs at the plate.
Smith and Hudson Brown tripled for Northpoint. Smith and Rob Hayes added doubles, making for four extra-base hits among the 10 the Trojans' pounded out on Monday.
Meanwhile, Brown held White Station down from his spot on the mound, holding the Spartans hitless over three innings, walking just one batter and striking out five.  Jay Ferguson and Connor McNatt wrapped the game on the hill for the Trojans.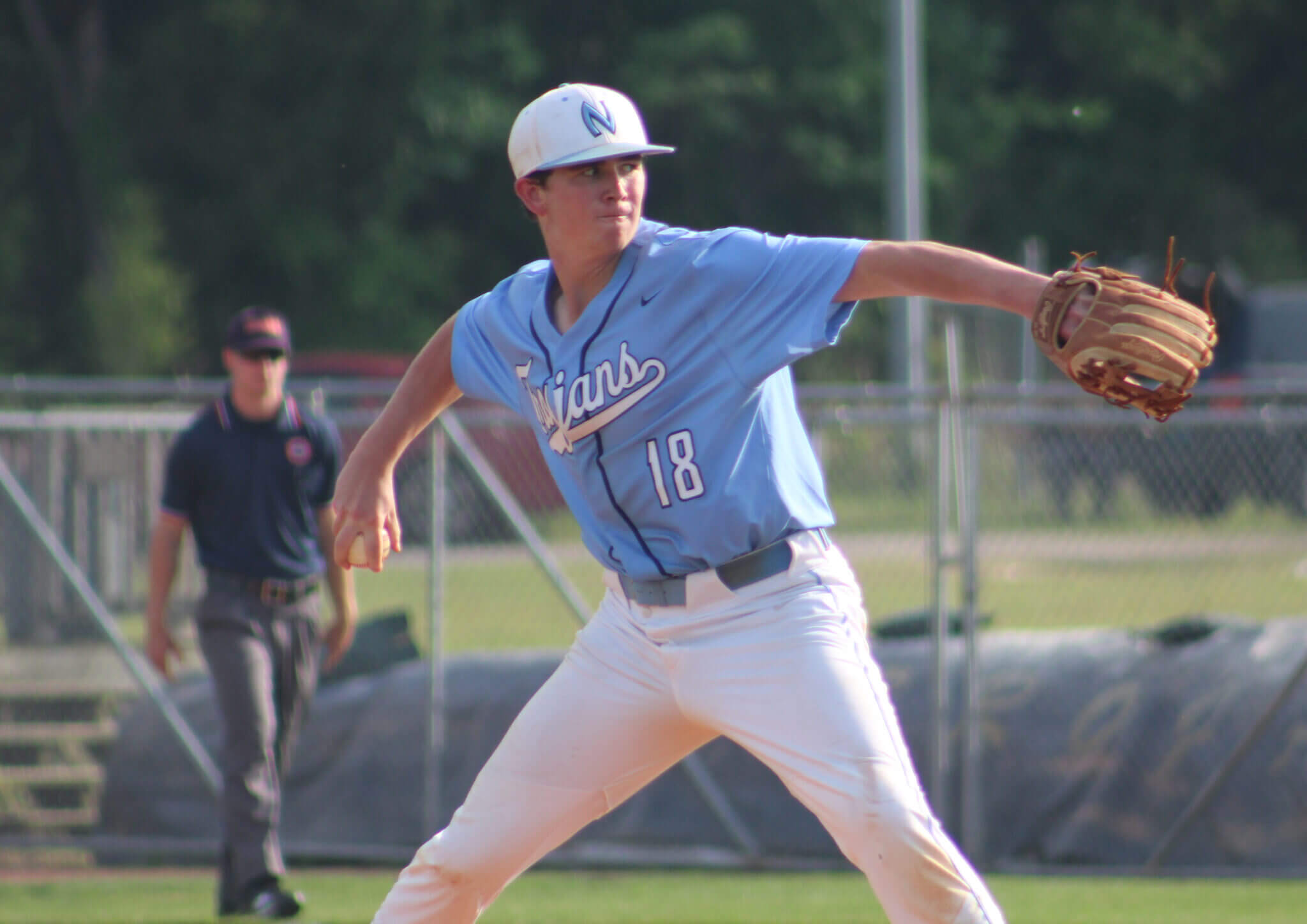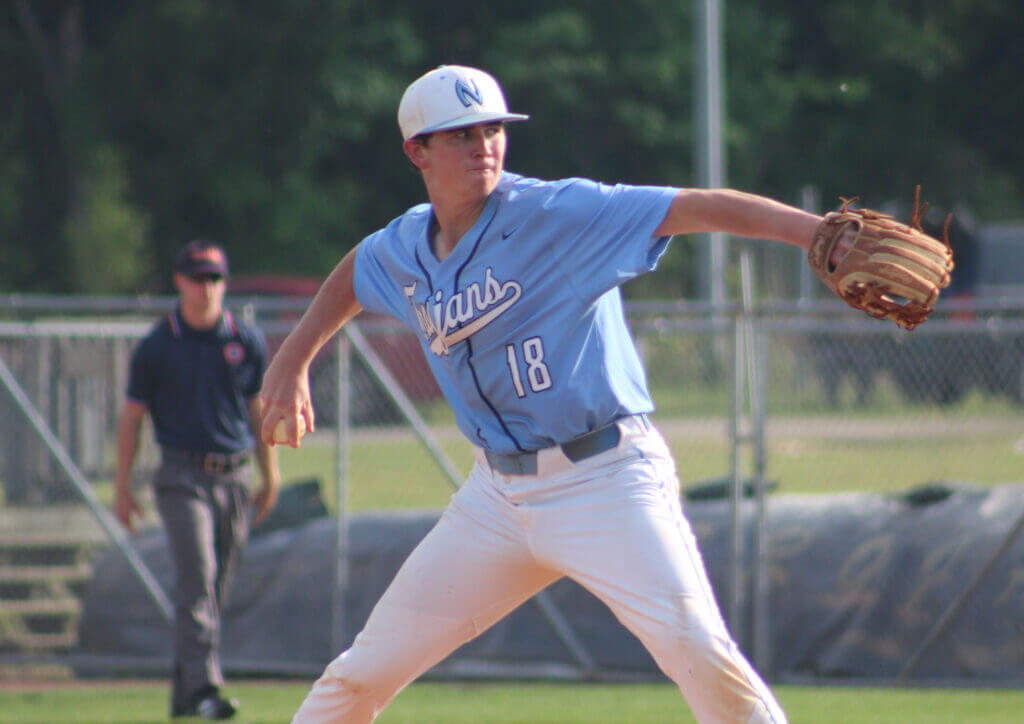 After fashioning a 5-0 lead through three innings, Northpoint broke the game open, scoring four times in the fourth.
Smith's double to left center scored a run, and then Smith scored on a sacrifice fly.  Another sacrifice fly would score Brown to make it 8-0 Northpoint, then JB Williams added another run by scoring on a wild pitch for the final run of the inning and a 9-0 lead.  
White Station was able to score twice in the fifth inning, but Northpoint got one of those runs back when Brown on a passed ball for a 10-2 Trojans' lead through five complete. 
The game would end when Northpoint plated three runs in the bottom of the sixth after loading the bases.  Ferguson scored on a Hayes' double, then Hayes and Thomason finished the game when they scored on a base hit by Owen Staples.  
Northpoint now gets ready to play a West Region tournament game this Thursday. In the TSSAA, the regional tournament is a double-elimination format to the sub-state round, which then becomes a best two-of-three series.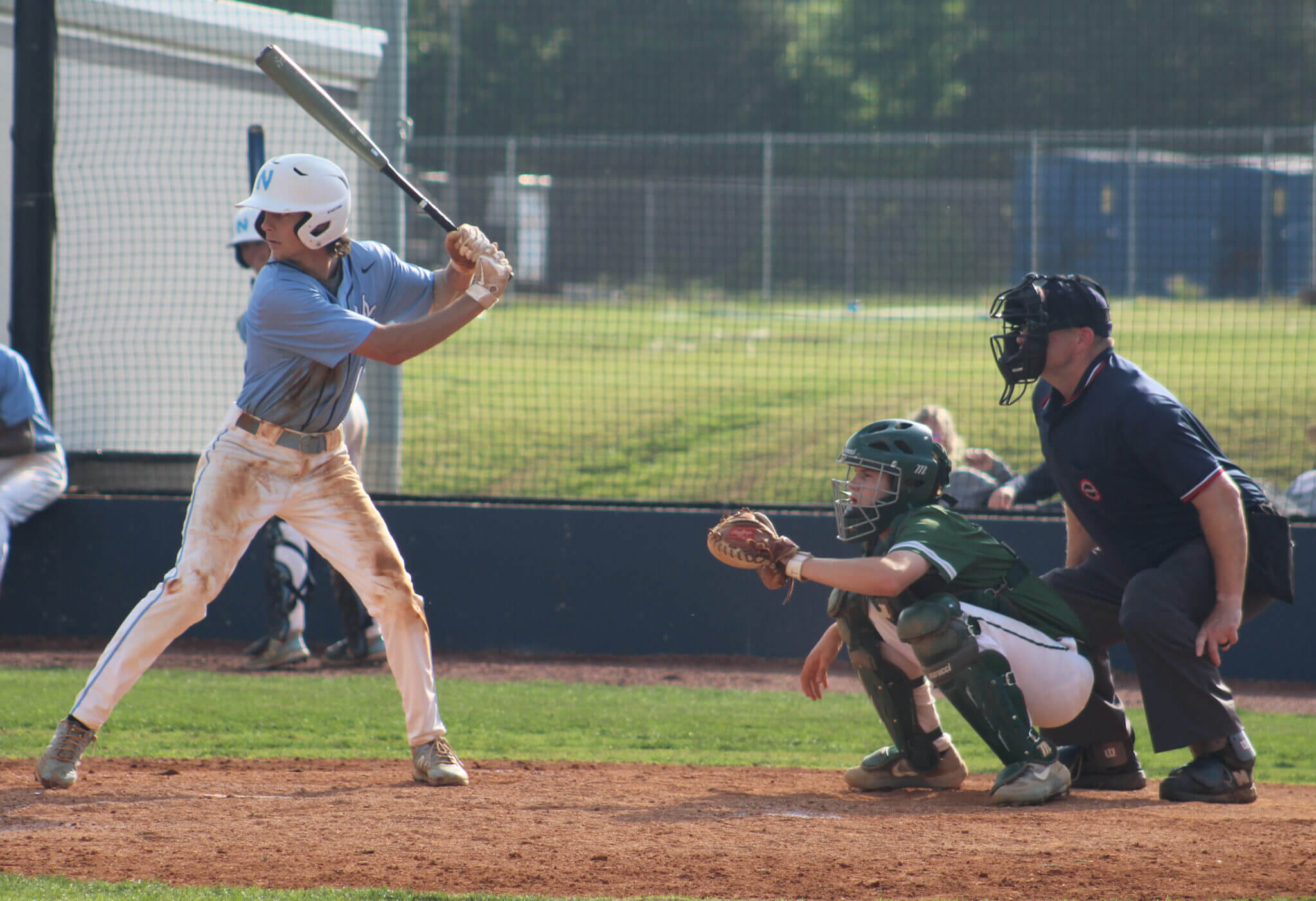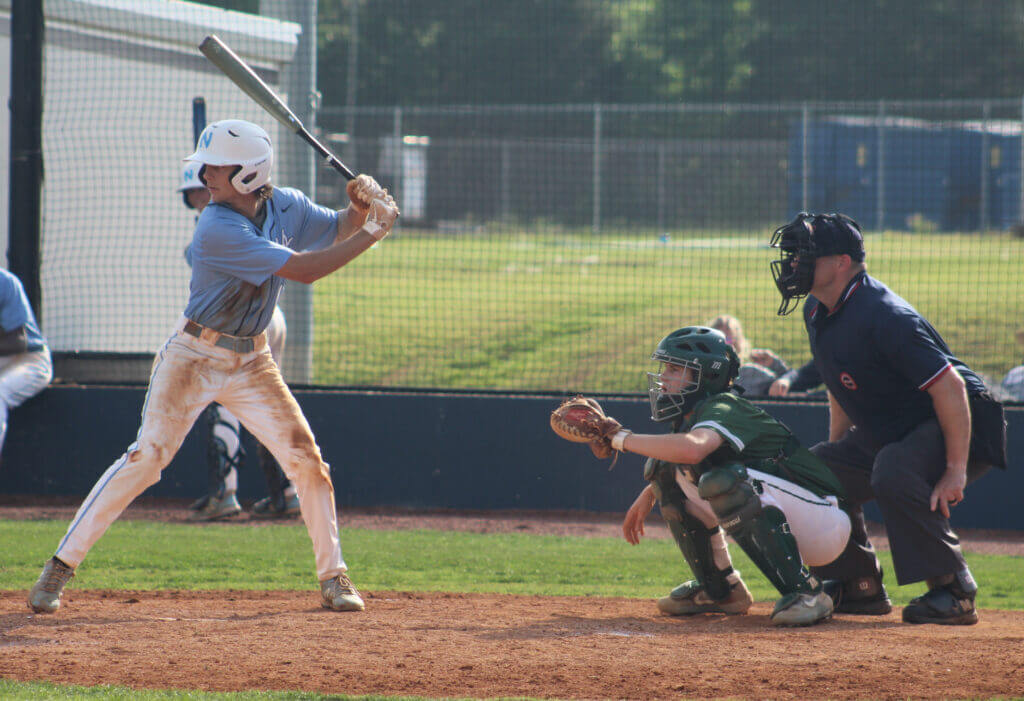 Leadoff hitter Anthony Zarlingo, while being held to one run and one hit Monday, will be needed to produce offensively in that leadoff role in the postseason.
"Anthony has had a really great year for us, batting leadoff and he's done a tremendous job," Kirkpatrick said. "He's our spark plug and is the guy who starts things off. His leadership has just been great, so it's been fun to watch."
Photo: Northpoint Christian School coach Stephen Kitkpatrick talks with his team after the Trojans' 13-2 victory over White Station (Memphis) Monday afternoon at Northpoint. (Bob Bakken/DeSoto County Sports)