Sports Saturday: Hernando heads back to state softball 
DeSoto Central baseball opens series with a win, Northpoint to host Clarksville Academy
Once again a DeSoto County high school softball team will be in the MHSAA 6A state championship series and for the second straight year that team will come from Hernando, looking to defend last year's state championship.
The Hernando Lady Tigers softball team posted a convincing 14-4 game three victory over DeSoto Central Saturday night, led by a strong pitching performance from Julia Shaw, an offense that battered two Lady Jag pitchers, and errorless fielding play.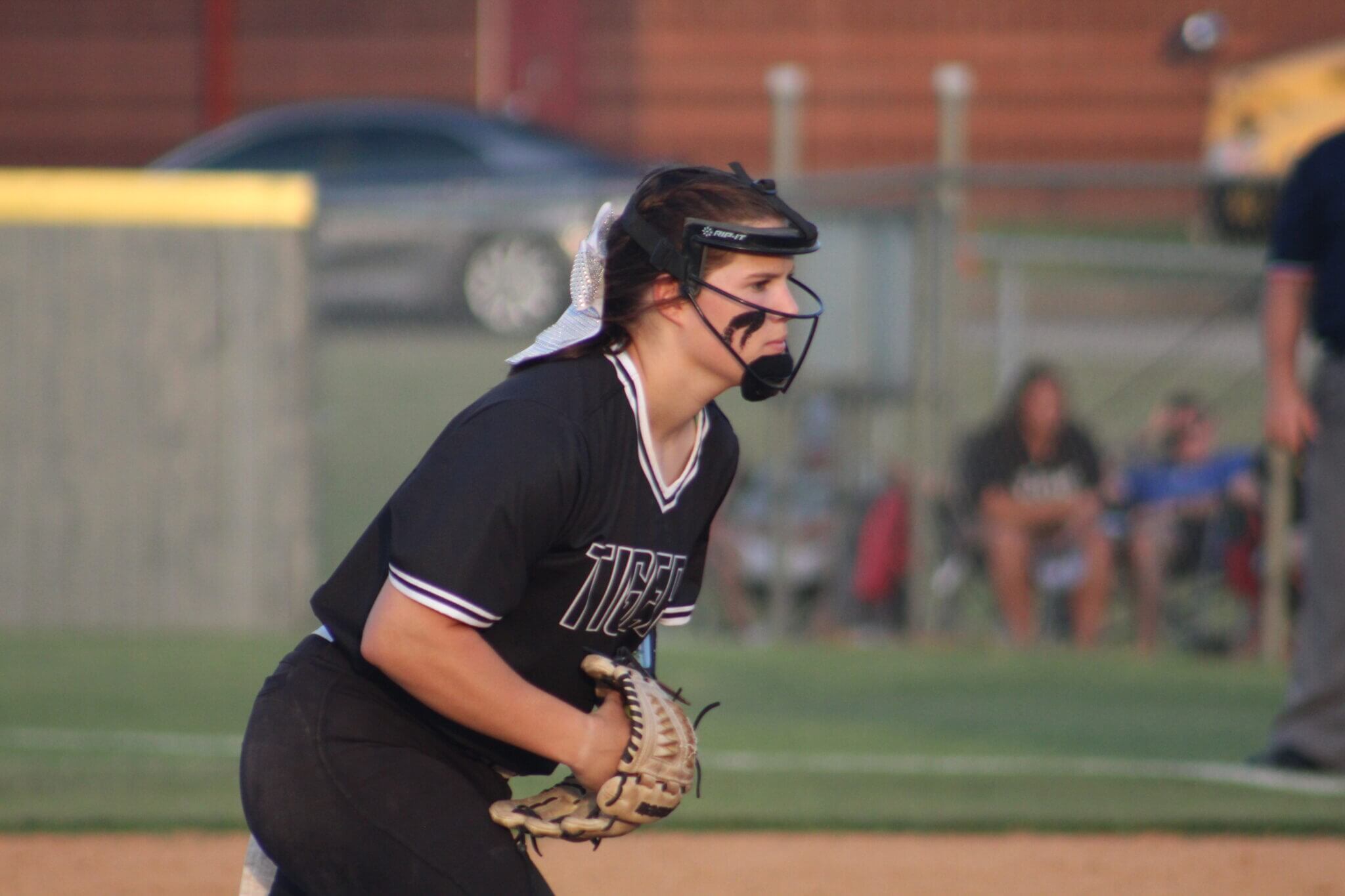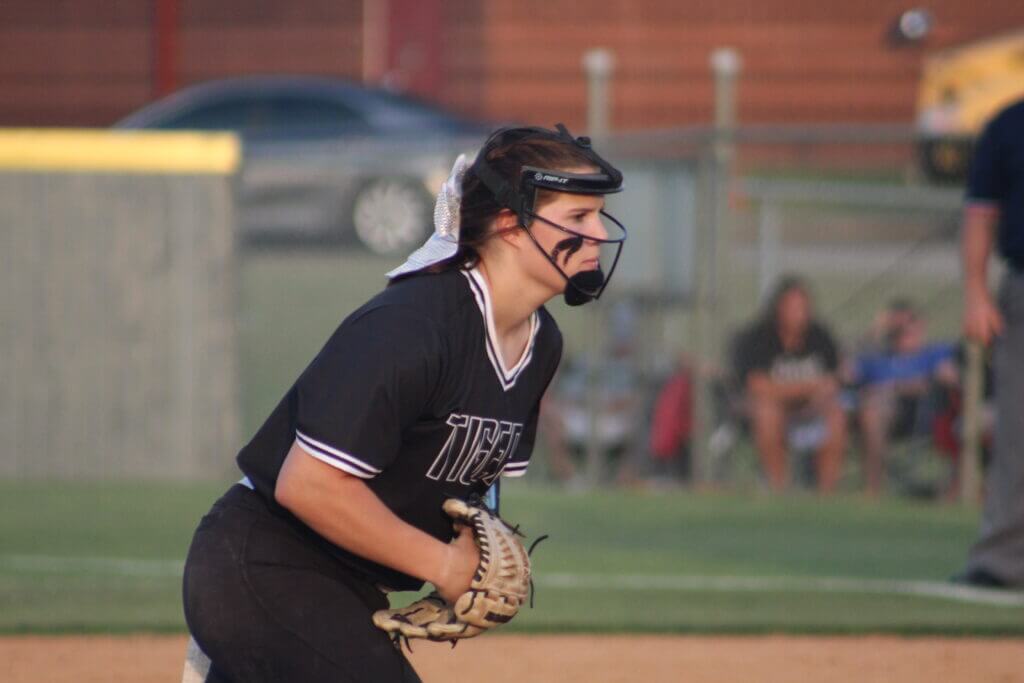 Shaw, who was the winning pitcher in the 8-6 extra-inning victory in the first game of the best-of-three final series, dominated DeSoto Central hitters with a no-hitter through three innings. Shaw allowed just four hits in the victory.
"I trusted my defense to make plays," Shaw said. "I was just working the corners and working the batters to get what I could."
"Julia Shaw has been awesome, both her and Janna (Shaw) with them on the mound," said Hernando coach Nicki Whitten. "She's worked super hard and certainly deserved this moment."
The Lady Tigers took a 5-0 lead to the DeSoto Central half of the fifth inning, but the Lady Jags' hopes were bolstered with a bases-loaded homer from Arin Dale to get within 5-4 Hernando.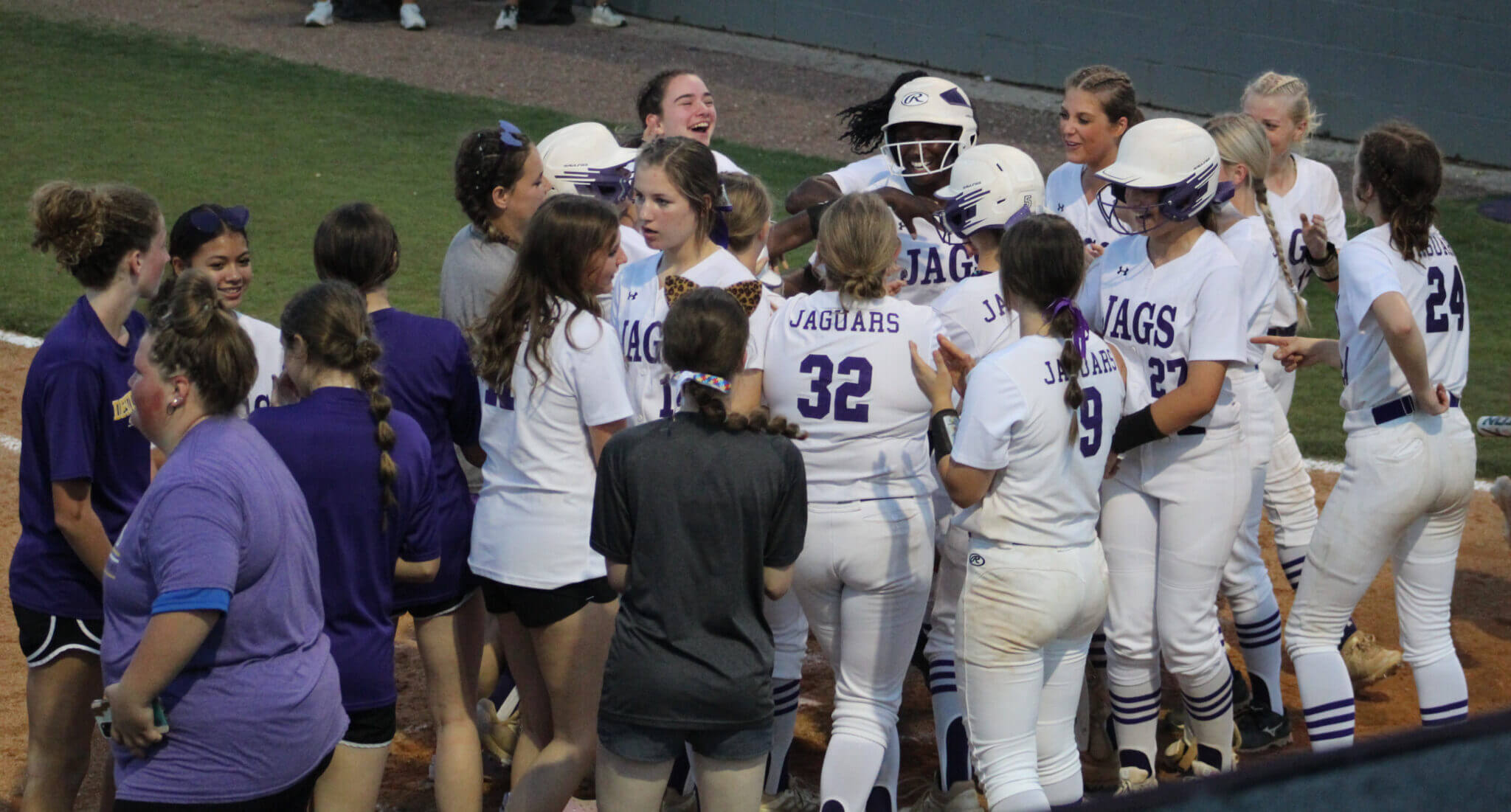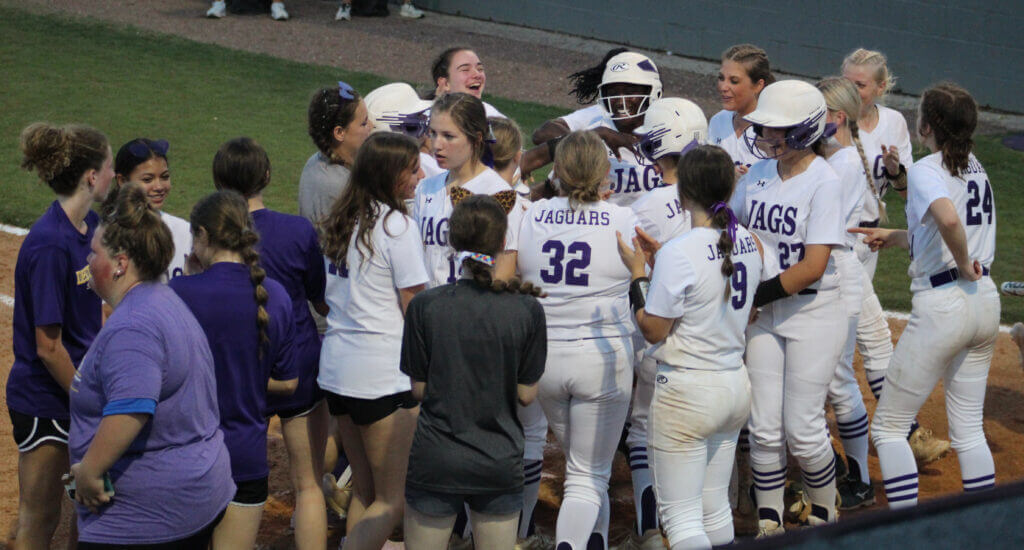 Any hopes of another comeback were quickly squelched, however, with Hernando scoring four runs in the sixth and five more in the seventh to seal the victory, completed when DeSoto Central's Londen Armstrong struck out to end the game.  
Whitten said the key for her team in Saturday's win came in making the routine plays.
"We had to get up there and be disciplined at the plate and make them throw you their pitch," Whitten said.
Hernando pounded 15 hits off DeSoto Central pitchers Jorja Wheeler and Chesney Beckham, who both had to carry the pitching load for the entire three-game series with the loss of senior Meg Vinson to an ACL injury. Vinson actually took two at-bats late in the game after her surgery but failed to get on base.
Five of the 15 Hernando hits were for extra bases, as Ally Callahan and Janna Shaw doubled, and Callahan, Avery Wolfe, and Avery Taylor bashed home runs. Callahan finished with five RBIs with three hits. Rylee Eyster also hit safely three times at the plate.
Another plus for the Lady Tigers came in the field, where one night after committing eight errors in a 9-6 loss in nine innings, Hernando came away errorless in the field.
"I hadn't seen us play defensively like that (Friday) in ever, honestly," Whitten said. "We cleared our minds, got out there and they played for each other."
In pitching Hernando to the victory, Julia Shaw struck out seven and walked just two. Dale's homer and Savannah Wilbanks' double were the only extra base hits DeSoto Central could muster.
Wheeler took the loss for the Lady Jags with six strikeouts and seven walks, but Wheeler was tagged for eight earned runs. Beckham gave up two homers and allowed six earned runs in relief.
Hernando now returns to the state championship series at the Southern Miss Softball Complex in Hattiesburg next week, where the Lady Tigers won its first state title last May.
"We have basically the same team we had last year," Shaw said. "We faced a few setbacks but I know that with this team we'd be OK and we just battled through everything."
DESOTO CENTRAL STOPS OXFORD TO OPEN NORTH HALF: DeSoto Central pitcher Bradley Loftin struck out nine and Ryan Musselwhite drove in two runs in the Jaguars' 6-3 victory Saturday. With the win, the Jaguars opened the MHSAA 6A North Half championship series to a 1-0 lead. DeSoto Central can punch a ticket to the MHSAA 6A state championship series with a victory Monday at 7 p.m. on the Jaguars' home diamond
Saturday night's game was covered on our affiliated website SportsMississippi.com.
NORTHPOINT BASEBALL TO PLAY CLARKSVILLE ACADEMY: The Northpoint Christian Trojans baseball team has Clarksville Academy standing in the way of a return to the TSSAA Spring Fling Division II-A state semifinals. Clarksville Academy defeated Chattanooga Notre Dame 3-1 Saturday night in the first-round elimination game.
Clarksville Academy now travels to Northpoint for a best-of-three quarterfinal round series this coming week, all on the Northpoint diamond. Dates and times have not been announced yet. The series winner will next play in the state semi-final round of a double-elimination tournament in Murfreesboro, starting May 24 at Middle Tennessee Christian School.
Photo: Hernando poses for a photo after winning the MHSAA 6A North Half softball championship Saturday night at DeSoto Central. (Bob Bakken/DeSoto County Sports)