Lady Jags force final game after extra-inning victory
The all-DeSoto County MHSAA 6A North Half softball final between DeSoto Central and Hernando has been a knockdown battle resembling a heavyweight boxing title fight. So after Friday night's 9-6 DeSoto Central victory in nine innings, it is appropriate to say Saturday's deciding contest is "Round 3."
The visiting Lady Jags built a 5-0 lead with a four-run third inning. But the Lady Tigers would counterpunch with a pair of runs in the fourth and fifth innings and would tie the contest in their last at bat to send the game into extra innings, a repeat of Thursday's first game of the best-of three series that ended with an 8-6 victory in eight innings for Hernando.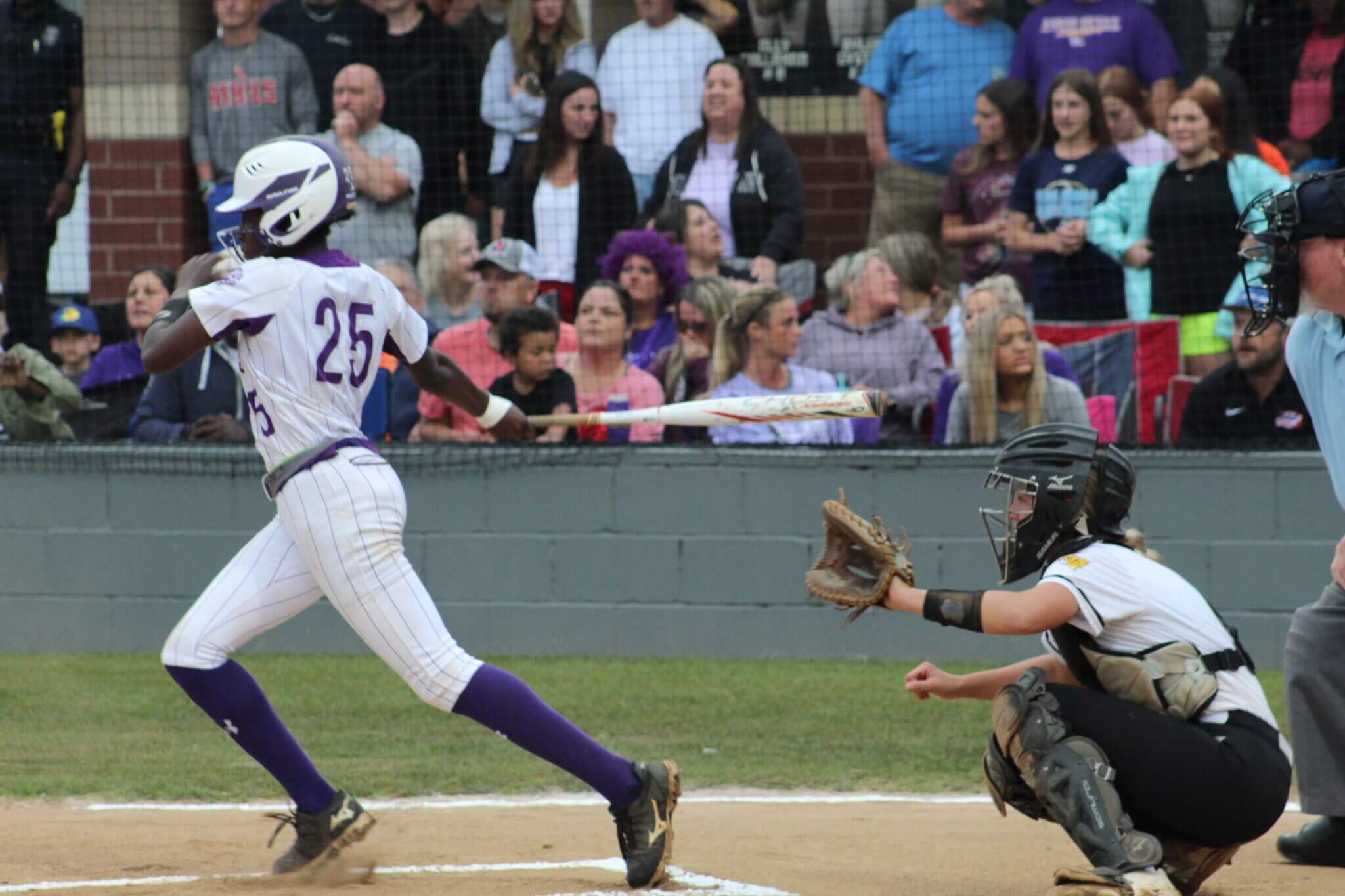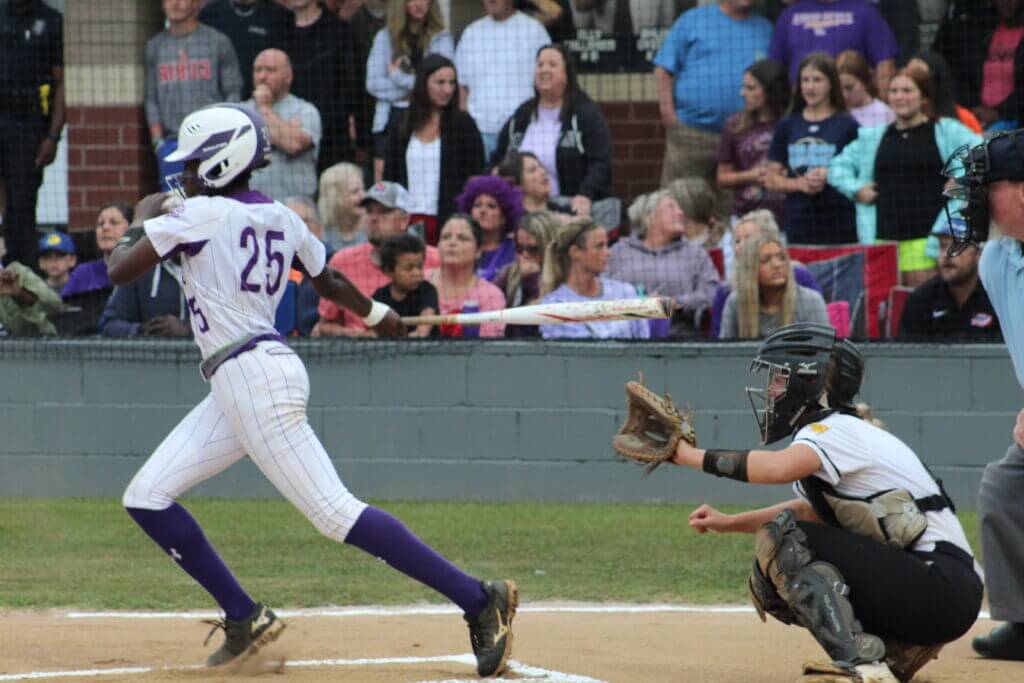 The key play there came with two out, when Hernando's Jayla Sites hit a fly ball to left that was misplayed and allowed Vanessa Buck, the tying run, to score for a 5-5 contest after seven.
Both teams scored solo runs in the eighth inning but DeSoto Central exploded for three more in the ninth inning and shut down Hernando in the home half of the ninth for the hard-fought victory.
Wilbanks' second hit of the night scored Darby Smith for what would be the eventual game-winning run. DeSoto Central added to that when a ground ball fielder's choice with the bases loaded scored Reagan Dale, and Savannah Wilbanks came in to score when Kaylee Tucker was hit by a pitch.  
The game ended with Hernando at the plate, when Katelyn Kirkpatrick's fly ball to Londen Armstrong was caught for the final out. 
Wilbanks and Arin Dale of DeSoto Central, along with Ally Callahan, Rylee Eyster, Avery Wolfe, and Ally Agner of Hernando, all had two hits in the contest. Dale, along with Hernando's Julia Shaw, Wolfe, and Eyster, each stroked doubles in the game.
Chesney Beckham of the Lady Jags, who came in to pitch in relief of starter Jorja Wheeler to earn the mound victory, supported her cause at the plate with a pair of RBIs.
In the circle, Hernando losing pitcher Janna Shaw struck out eight, Lady Jag starter Wheeler fanned five and Beckham struck out two.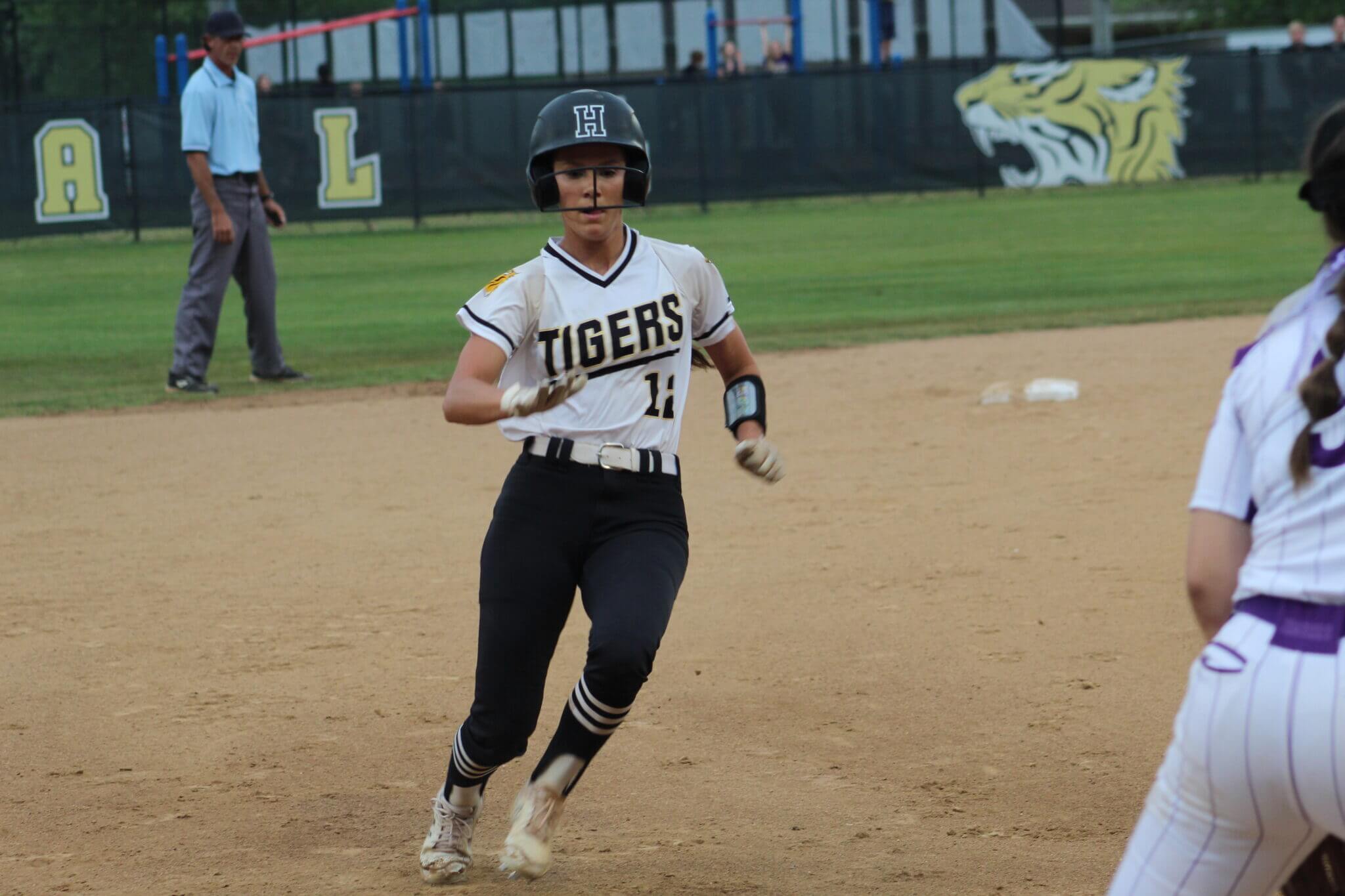 "We did all of the little things, pitching was great, after Jorja (Wheeler), Chesney (Beckham) came in and did a phenomenal job," DeSoto Central coach Ashley Ford said following the game. "All this week we've been talking about teammates having each others' backs. If one made an error, I had another teammate come over and say, 'I've got your back.'"
The third and deciding game of the North Half championship series reverts back to DeSoto Central Saturday evening with a 6 p.m. start time.  The way this series has gone, don't be surprised if it comes down to extra innings once again.
LADY TROJANS PLAYOFF POSTPONED: The Northpoint Christian TSSAA Division 2-A playoff softball game against Davidson Academy Friday was postponed to Sunday afternoon at 2 p.m. due to the threat of rain. It's a home playoff game at Northpoint Christian in the first round of the state playoffs. The winner will move on to play Lakeway Christian Academy of White Pine, Tennessee in the quarterfinal round.  
Photo: Large crowds have come out to both 6A North Half championship series contests, such as Friday's crowd watching the game at Hernando Middle School. (Bob Bakken/DeSoto County Sports)