Sports roundup, Lady Jags, Northpoint claim volleyball wins
A busy and important week of volleyball for the DeSoto Central Lady Jags began Monday night with a 3-0 home victory over the visiting Bartlett, Tenn. Panthers in the DeSoto Central gymnasium. Scores of the match were 25-18, 25-16, and 25-18.
The win was played ahead of an important MHSAA 6A division match Wednesday night against Lewisburg in the DC gym, a match that was postponed after the Lewisburg team was faced with COVID-19 concerns.
Monday night, DeSoto Central got off to a slow start as Bartlett took a 5-3 lead in the set and also led 7-5, before the Lady Jags rattled off three straight points to force a Panther timeout.
DeSoto Central found their rhythm a bit to take a 15-10 lead but Bartlett came back to get within 16-15 Lady Jags.
"I think we started out really slow and really flat in the first set and took some time to get some momentum and some time to figure out what their defense looked like and where we were able to hit balls," said DeSoto Central coach Margaret Falatko. "Then, for the most part we were able to execute."
The home team again recovered and would net nine of the final 12 points for the set win, finished off by a Megan Harris service ace.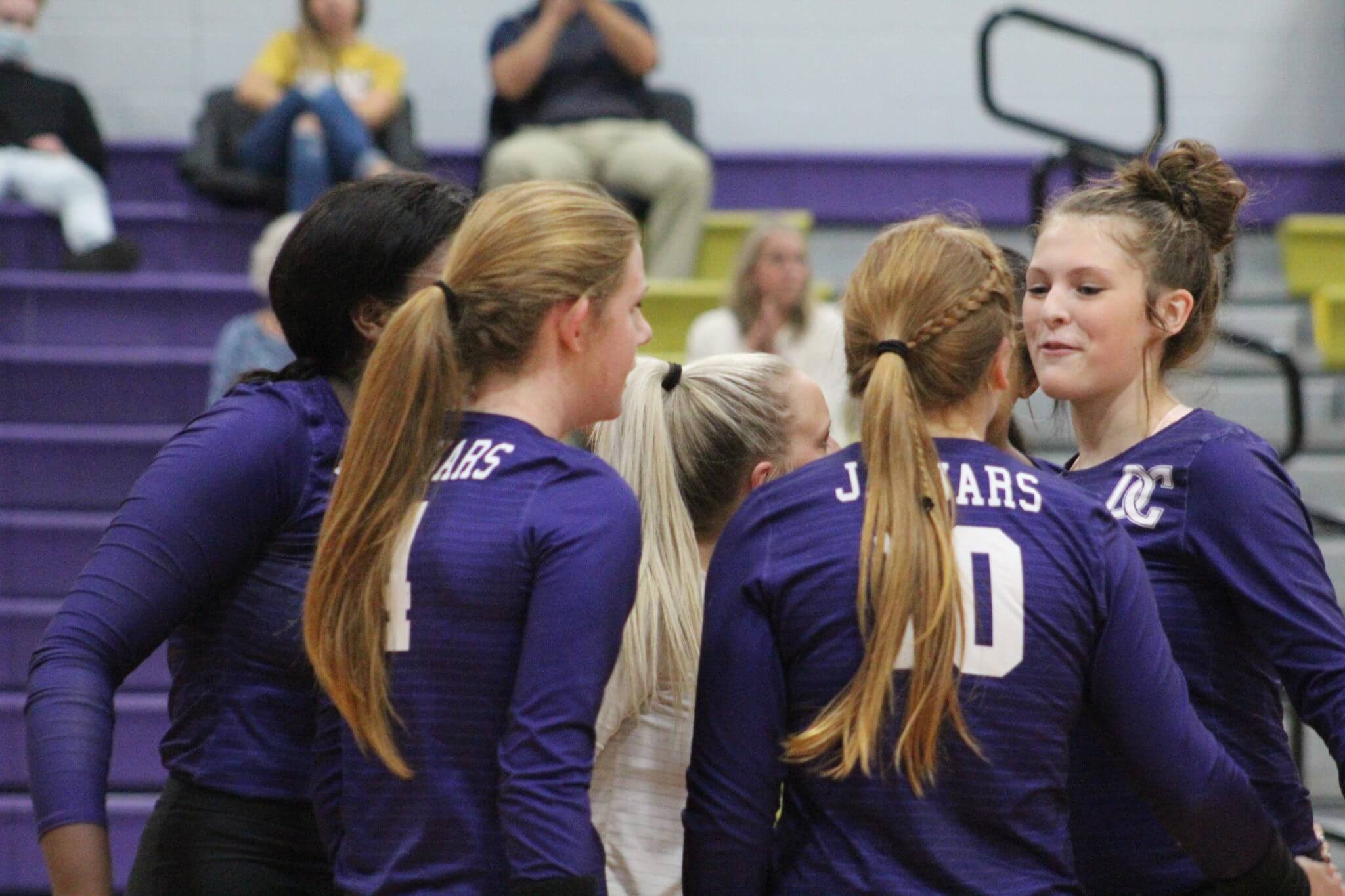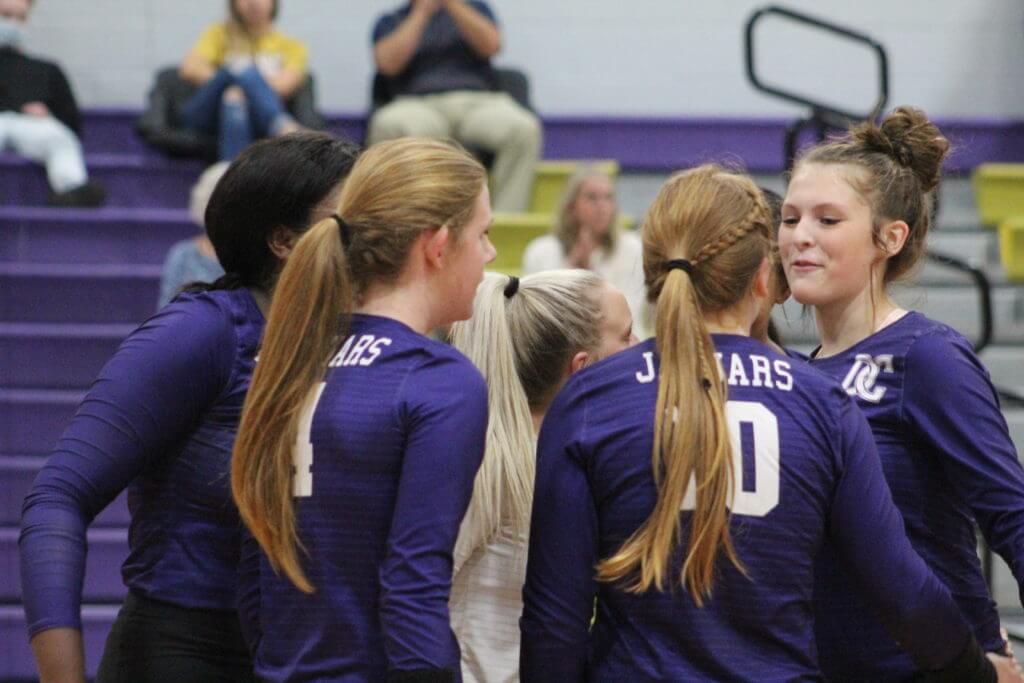 In the second set, DeSoto Central started off strong this time with a 6-0 lead, which forced Bartlett to call another timeout, one that the Panthers came out of to outscore the Lady Jags 5-2 to come within 8-5 in the set.
The challenge was thwarted by DeSoto Central however, who fashioned a 10-6 lead in the set and added five of the next eight points to make the set score 15-9. Another five out of six points increased the margin to 20-10, followed by a Bartlett service error to get the Lady Jags within 23-14 and eventually taking the set 25-16.
The final set started challenging as DeSoto Central held a 5-3 that Bartlett quickly tied at 5-5. However the Lady Jags would then reel off five straight points for a 10-5 lead, later 15-10 and 20-16. A wide service error put DeSoto Central within striking distance of the match at 23-18, followed by successive shots down the line followed by a put away, both from Kennedy Smith to put away the Panthers 25-18 in the set and completing the 3-0 sweep.
"Kennedy Smith had 11 kills to only one error," Falatko said. "Gracie Tucker and Megan Harris as usual were just very consistent players for us. They are both really solid, consistent players."
Smith also had six digs for DeSoto Central in the victory. Amonie Silas added seven kills, two blocks and served two aces. Megan Harris offered 17 digs and served one ace. Gracie Tacker made 22 assists, eight digs and two aces.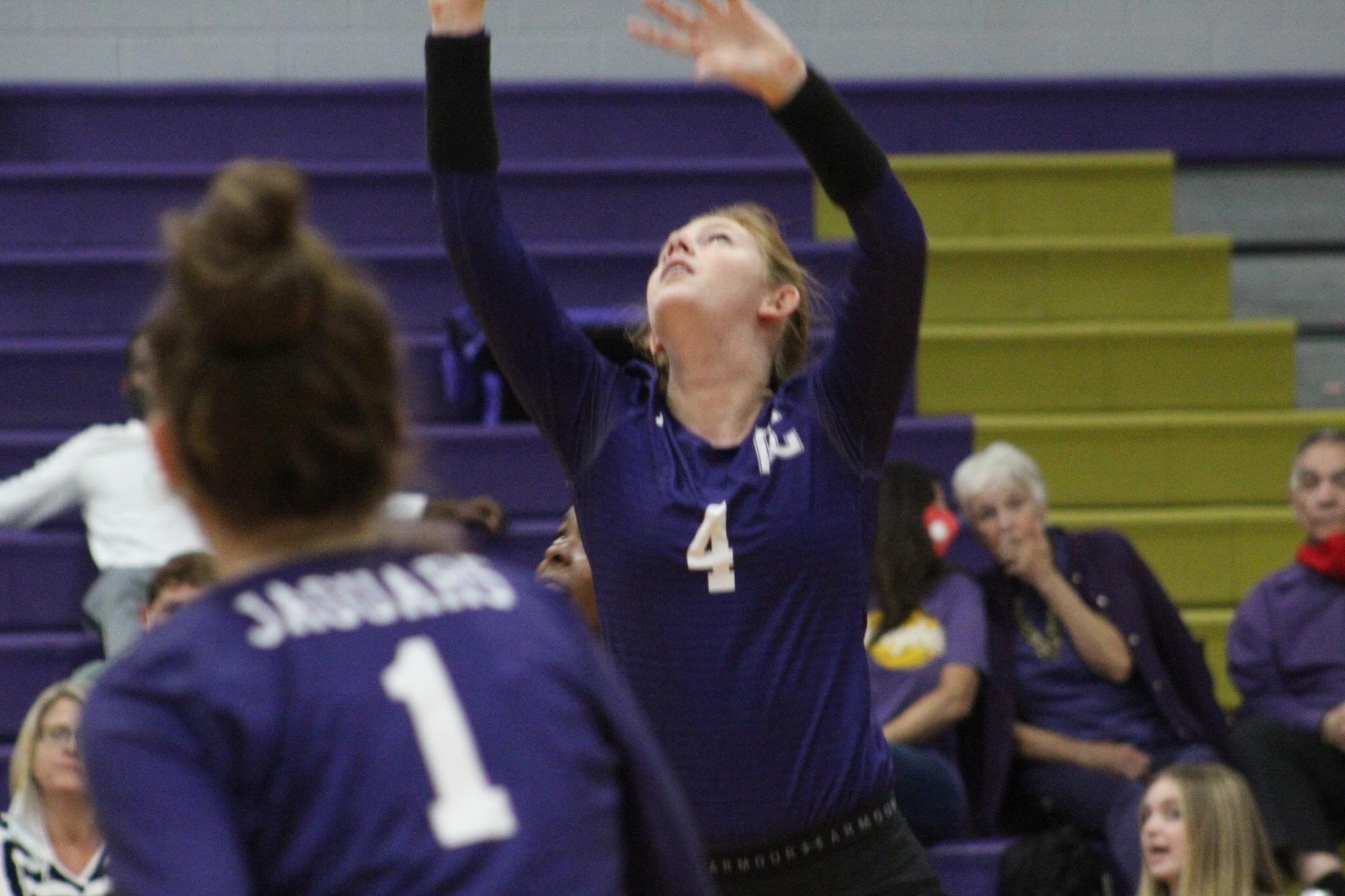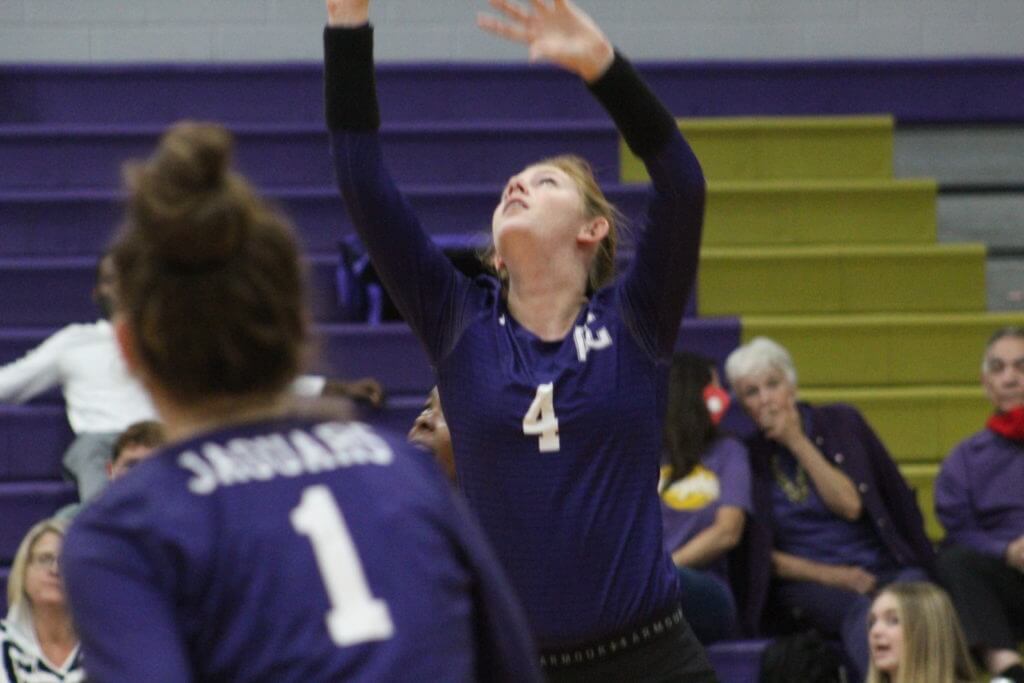 One other match was played Monday night involving a DeSoto County school, as Northpoint Christian stopped Lausanne Collegiate, Tenn. 3-1. Set scores for the Lady Trojans were 22-25, 25-11, 25-16, and 25-20.
Prep volleyball schedule for Tuesday, Sept. 22
Hernando at Lake Cormorant
Lewisburg at Olive Branch
Lafayette (Oxford) at Center Hill
Northpoint Christian at Westminster Academy, Tenn.
Southaven at Oxford
SPORTS ETC.: Wednesday's volleyball match with Lewisburg at DeSoto Central will have tickets limited to a total of 275 spectators. A website was set up to purchase tickets online. CLICK HERE to reach the link for advanced tickets.
At the Saltillo Cross Country Invitational meet held Saturday, the Hernando boys finished eighth as a team with 249 points. Southaven finished 12th (347), Center Hill was 13th (372) and Lewisburg was 17th (484) as the DeSoto County schools that participated in the meet. Bartlett, Tenn. won the team title with 30 points. 
Southaven's Elijah Bell was the best DeSoto County finish for the five-kilometer race, taking 17th place in a time of 16:54.50. Graham Weiss led Hernando in 38th place with a time of 17:49.80, Carson Ewing paced Center Hill's effort in 61st place at 18:38.70, and for Lewisburg, freshman Hudson McRae was 92nd overall in a time of 19:35.20.
Freshman Riley Jackson led Hernando to a second-place team finish at the Saltillo meet. Jackson was fourth overall with a time of 19:38.30. The Lady Tigers scored 79 points to host Saltillo's 34 points in winning the team championship.
Other DeSoto County schools competing were Lewisburg, which finished ninth with 319 points, and Center Hill, which took 11th with 330 points.
Mary Murphy paced Lewisburg with a 30th place finish in 22:02.30. Sophomore Marina Faulkenberry was fastest Center Hill runner, taking 46th place at 23:13.50.
Southaven's Jordyn Petty was the lone runner from her school and she took 36th place in 22:12.50.