Saturday sports: Mustangs stopped in soccer finale
SATURDAY'S VITAL NUMBERS SCOREBOARD
Prep boys basketball
Northpoint Christian 64, St. Benedict at Auburndale 39
Prep girls basketball
Northpoint Christian 58, St. Benedict at Auburndale 36
MHSAA 5A state boys soccer championship
Long Beach 3, Center Hill 1
FEATURED GAME
MHSAA 5A STATE BOYS SOCCER CHAMPIONSHIP
LONG BEACH 3, CENTER HILL 1
The frustration of being in the state high school boys' soccer finals but not winning the championship multiple years in a row was likely growing on the Long Beach Bearcats.
The team from the Coast had been in three previous MHSAA 5A championships and had failed to win each time. Add to that, Long Beach had been sidelined by DeSoto County schools the past two years; 2-1 to Lewisburg in 2019 and last year's 2-1 loss to Center Hill. Long Beach lost to Saltillo in the 2018 championship match.
The frustration was relieved with a hint of revenge for the Bearcats Saturday night, but unfortunately it came at the expense of Center Hill in a 3-1 finals victory rematch played at Madison Central High School.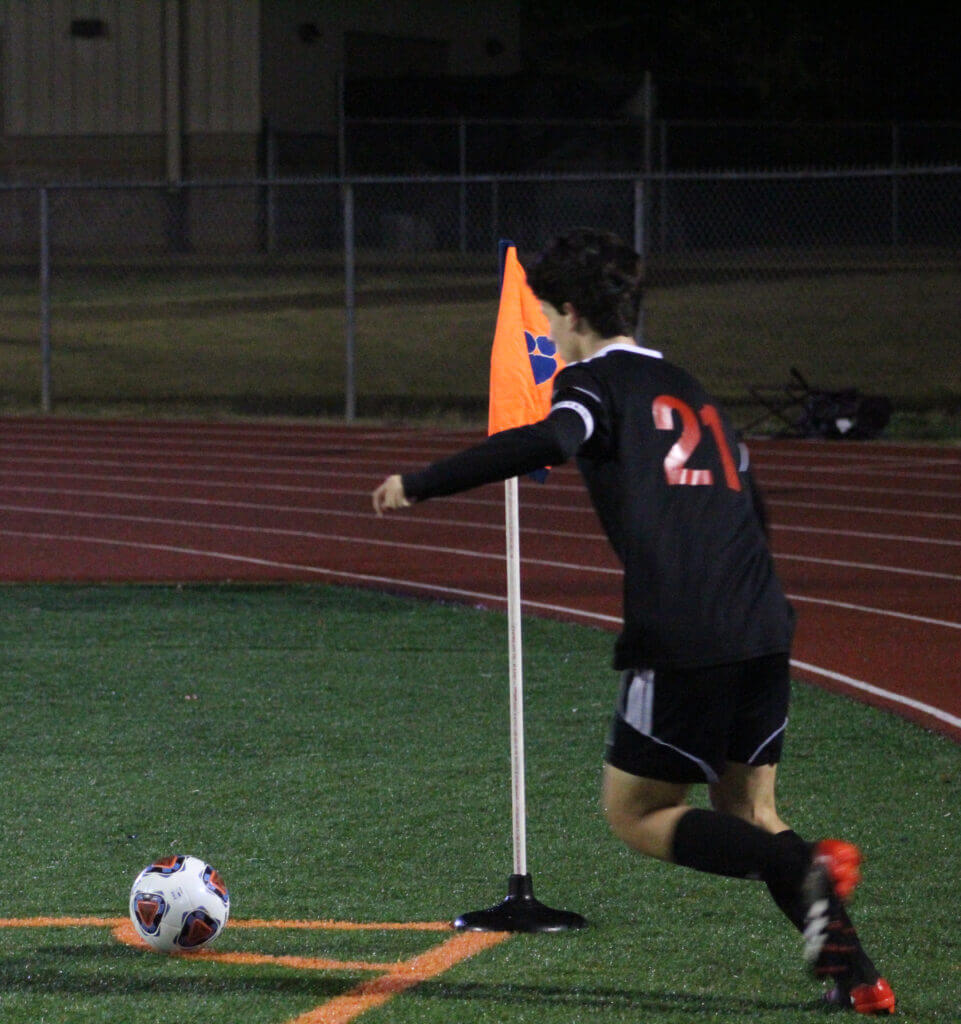 The difference for Long Beach Saturday was two quick goals in the first half. Carlos Torres opened the scoring with a goal just three minutes into the game and when sophomore Ethan Myers banged in a shot from about 20 yards out at the 11 minute mark, the Bearcats had a 2-0 lead which they defended to the halftime break.
"They came out faster than we did," said first-year Mustang head coach David Hoggatt, who came to The Hill after coaching last year at Marshall Academy. "We started slow and it was an uphill battle from there. They got that early goal and it took us out of our game."
Center Hill had dominated its opponents in the playoffs, scoring a total of 20 goals among three playoff victories and allowing just two goals between those three contests. Eight of the goals came in an 8-1 conquest of New Hope (Columbus) in the North Half finals.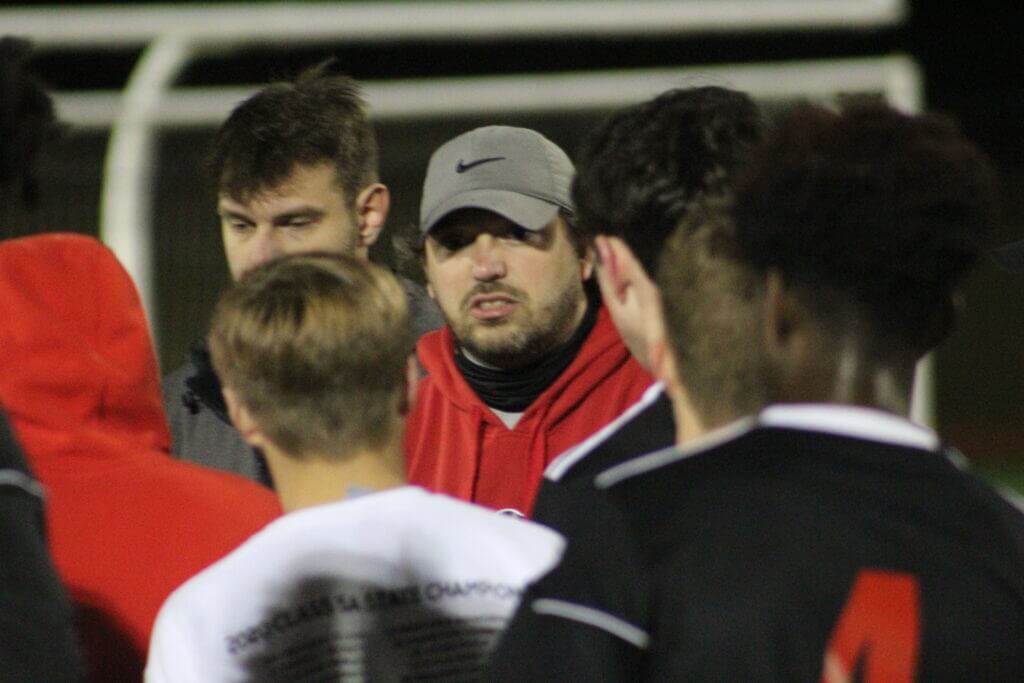 Hoggatt said he and his team still felt confident trailing by 2-0 at halftime.
"With the offensive firepower that we have I felt we were still completely in the game," the coach said. "We just needed one to find the back of the net but we couldn't get that opportunity."
Center Hill and Long Beach continued battling with no further scoring into the second half, but with about nine minutes left, when Mustang goalkeeper Caden Tackett had trouble controlling a save, the ball popped over to Torres. The Long Beach forward banged the rebound into the back of the net to give his team a nearly-insurmountable 3-0 lead late in the match.
To the Mustangs' credit, they continued pressing the Bearcats' back line and finally found the net in the 77th minute, thanks to senior Ivan Gonzalez. His goal from in front of the Long Beach goalkeeper got the Mustangs within 3-1 but with time quickly slipping away.
"Ivan is a phenomenal talent," Hoggatt said. "I just felt that if we could have found one more we could have made a game of it."
Long Beach coach Andee Wilburn has a DeSoto County connection as his team won its first state championship. Wilburn previously coached soccer at Horn Lake and Lewisburg before his move to his current coaching position.
WEEKEND NOTABLES
The Northpoint Christian School boys basketball team dominated St. Benedict at Auburndale 64-39 with 26 points from Mitchell Wright and 15 from Christian Gilliland.
In Northpoint Christian's 58-36 girls' basketball victory over St. Benedict at Auburndale, Bethany Wright dropped a game-high 19 points for the Lady Trojans. Leah Jones struck for 14 and Brylee Faith Cherry added 10.
Hernando girls basketball team's 57-41 victory over Lewisburg Friday night marked the Lady Tigers' 21st win of the season, as Hernando enters this week's 6A district tournament action with a 21-4 record. It's the fourth straight year for Hernando to win 20 or more games.