Richardson double gives Patriots North Half baseball title
Photo: Lewisburg players pose for a photo after Thursday's 7-3 North Half series-clinching victory over Germantown (Madison). (Bob Bakken/desotocountynews.com)
Lewisburg junior Sam Richardson found a new school and baseball home when he transferred to The 'Burg from Senatobia this year.
Thursday night, Richardson became the Patriots' hero when his double to deep left field scored Jarrett Morris from first in the bottom of the seventh inning to give Lewisburg a 4-3 victory and the MHSAA 6A North Half championship over Germantown of Madison.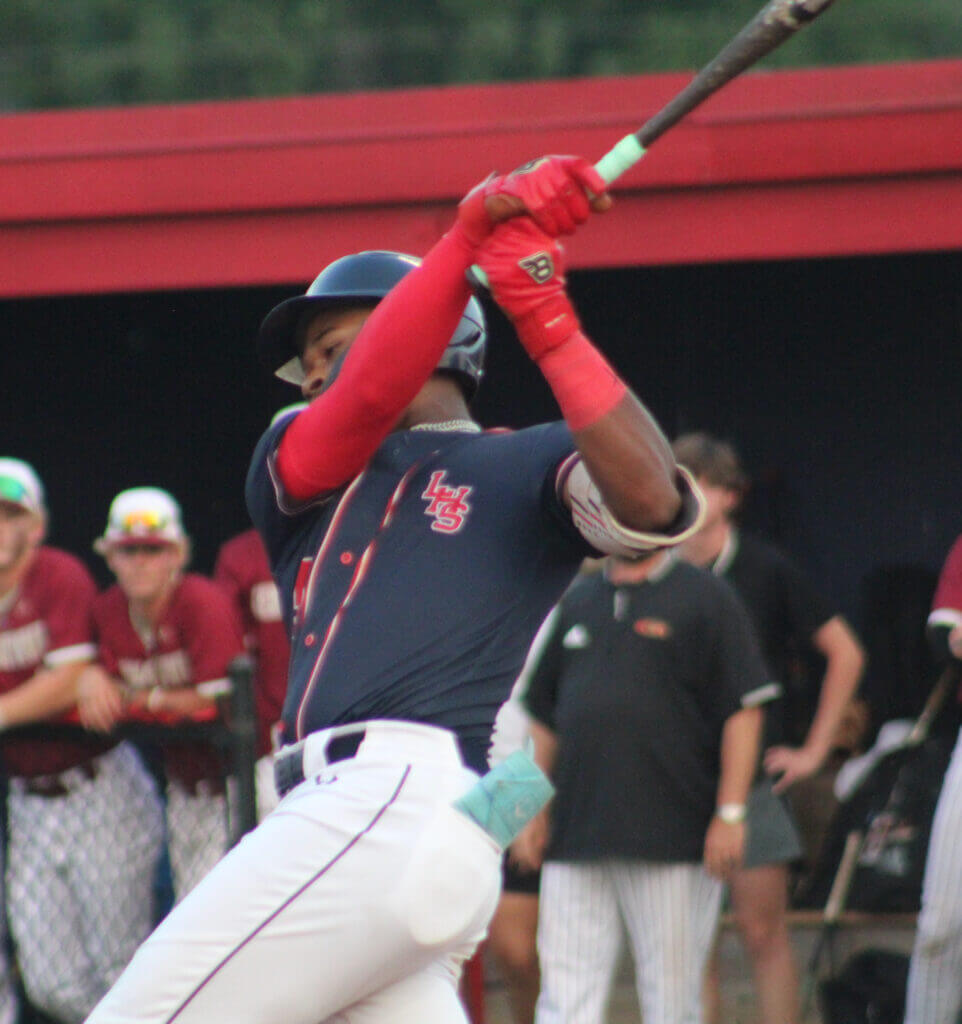 The victory puts coach Rusty Cagle's Patriots into the state final series against either Gulfport or Northwest Rankin the week of May 30 in Pearl.
"I knew I had to come up for the team," Richardson said. "I had some at bats where I was struggling and I couldn't get that last one to get to me. I was mostly looking for something off speed. That's what he was throwing to everybody else and that's what they had been throwing to me all game."
Cagle said afterward the plan was to try and win the game if Richardson found a gap with the baseball.
"(Jarrett) Morris gets a two-out knock and we got together and I told them that if Sam gets a double we've gotta try to score," Cagle said. "He got a breaking ball and he hammered it and the rest is history."
Morris' hit in the bottom of the last inning came after Gage Haley hit a foul pop up for an out and Gunner Gilmore was called out on strikes.
For the night, Morris and Austin Hannigan had two hits each for Lewisburg. Gage Haley drove in two of the Patriots' four runs.
Meanwhile, the night was a huge pitching battle between Lewisburg's Talon Haley and Germantown's JP Richardson. Each pitcher struck out 10 opposing batters; Haley in six innings of work and Richardson in just over five innings on the mound.
The big inning for Lewisburg came in the third, when the Patriots took a 3-2 lead. Robertson walked Fesmire, then Hannigan singled Easton Fesmire on to second base. That was followed by Gage Haley's double to left to score Fesmire and Hannigan. Haley reached third and then was replaced on the base path by Andrew Hendrichovsky, who scored on a sacrifice fly by Gunner Gilmore to the second baseman.
Germantown tied it up in the sixth to set up the last-at bat heroics by Lewisburg.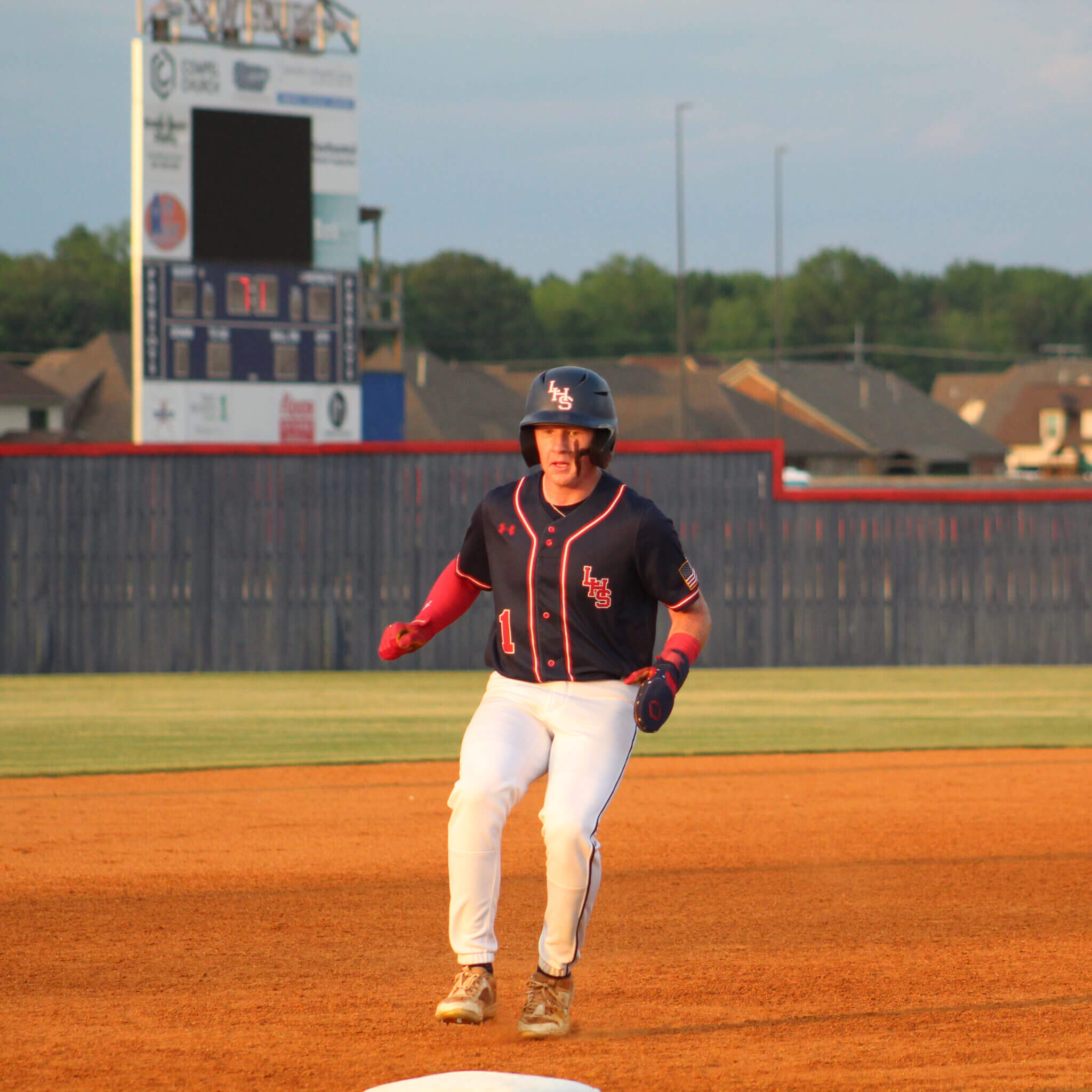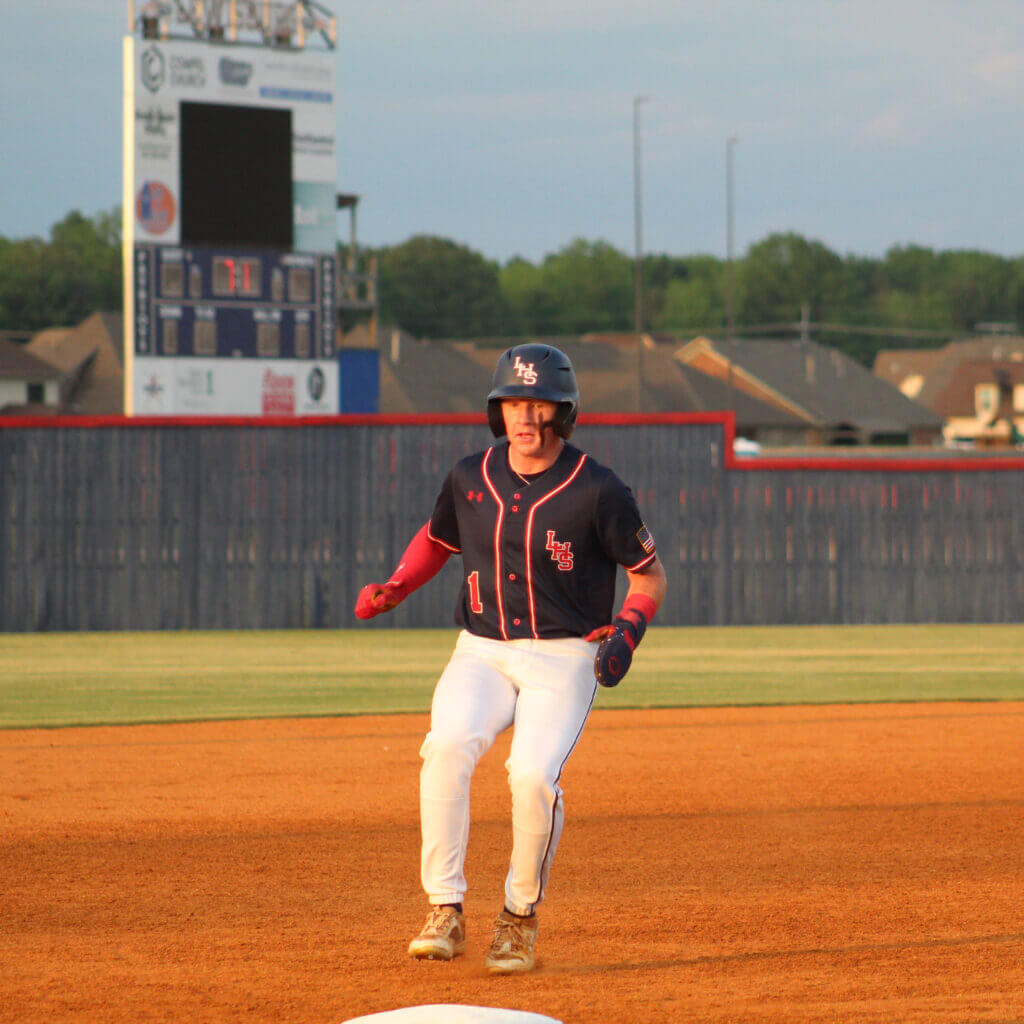 Of the nine base hits by Lewisburg on Thursday, four went for extra bases. They were all doubles, by Cooper Bennett, the game-winner by Richardson, Trae Cagle, and Gage Haley. By contrast, a potent Germantown offense was held by Patriot pitching to four hits for the entire series, all coming Thursday night. Cayden Baker came in relief in the seventh and threw only three pitches but ended up getting the mound victory. Reliever Rhett Murphy was tagged with the loss for the Mavericks.
This will be the fourth time for Lewisburg to play in the state final series. The state champion in 2013 for Class 4A, the Patriots have played in the finals once more in 4A and then lost in the 2018 finals as a 5A school. This will be their first championship appearance in 6A.
Thursday's moment was an entire year in the making, Cagle said.
"I felt in the past our teams were soft and not tough enough to win these kinds of games," said Cagle. "So we did some things this fall and pushed their bodies to the limit, pushed them mentally to the limit and we talked about it all year long."
For Richardson, the move to Lewisburg was worth it.
"This is what I came here for and it feels great," Richardson said. "There was a connection as soon as I got here and I told them I would go to war for them any day of the week."