Saturday sports: Patriots baseball punches ticket to North Half
Lewisburg softball faces must win game three Monday in Batesville
In playoff baseball action Saturday night, May 13, Lewisburg held off Oxford 4-3 and won its third round series two games to one. The victory puts the Patriots into a North Half final series against Germantown of Madison, which eliminated DeSoto Central 8-0 to claim their third round series in two straight contests.
Meanwhile, Lake Cormorant forced a deciding third game of its MHSAA 5A third round set with a 6-2 victory over Ridgeland Saturday at Lake Cormorant. The Gators' win sets up a deciding third game Monday night at Ridgeland.
And in softball, South Panola squared its North Half championship series with Lewisburg at a game apiece after an 8-0 shutout victory at Lewisburg Saturday evening. A deciding game three will be Monday in Batesville to determine the North Half representative in the state championship series at Hattiesburg.
Here's a recap of what happened in high school playoff baseball and softball Saturday night:
LEWISBURG BASEBALL 4, OXFORD 3: The Patriots built a 4-0 lead after four innings, but Oxford scored three times in the sixth inning, setting up a tense finish that may have brought up fears of another extra inning finish, much like the first two contests in the series.
But with a one-run lead, the Lewisburg defense stepped to protect the margin and keep the Chargers off the scoreboard in the seventh inning to preserve a series-clinching victory.
Lewisburg opened the scoring in the first inning on a base hit from Gage Haley that scored Cooper for a 1-0 lead.
The Patriots added to the lead in the second inning when Trey Cagle singled in Jarrett Morris and Sam Richardson for a 3-0 advantage. One more run was added in the fourth when Easton Fesmire doubled to score Stone McCaughey.
"We kept moving the ball and putting guys in position to score," Lewisburg coach Rusty Cagle said.
But Oxford came back in the sixth with three runs scored to get within 4-3 for Lewisburg. Reliever Cayden Baker stepped in to replace starting pitcher Matthew Osteen and got through the threat. Baker then settled down in the seventh inning, got two strikeouts and a fly ball to center to win the game.
Osteen and Baker held Oxford to just four hits while three Charger hurlers combined allowed six hits in the game, two of the doubles by Richardson and Fesmire.
Cagle felt Osteen's start was a key to the game.
"He (Osteen) had a little forearm strain and hadn't been out for a couple of weeks," Cagle said. "Tonight we had to have him, he gave us five innings and he was awesome."
GERMANTOWN (MADISON) 8, DESOTO CENTRAL 0: The Mavericks set up the North Half finals matchup with their 8-0 blanking of the Jaguars at DeSoto Central Saturday night, winning the third round series in two straight games.
Germantown scored 20 runs between the two games and held DeSoto Central to just two runs combined.
The Mavericks opened with two runs in the first, then added three runs in the third, a run in the fourth, and finished with two more runs scored in the sixth inning.
DeSoto Central was held to just three singles and committed three errors. The Mavericks fashioned nine hits, four of them extra base hits, and committed just one error.
The Jaguars used three pitchers, with Hugh Parson taking the loss. He pitched three innings, allowed six runs and six hits, struck out two and walked two, Just one of the six runs allowed was earned.
LAKE CORMORANT BASEBALL 6, RIDGELAND 2: The Gators bounced back from a run-rule loss in game one to force a deciding game three on Monday night in the MHSAA 5A third round series at Ridgeland with Saturday's victory.
Baker Walker led Lake Cormorant Saturday with a base hit and two runs scored. On the mound, Walker threw a complete game victory, allowing two hits and striking out six. Brandon Mahfouz scored twice and drove in two more runs for the Gators in the victory.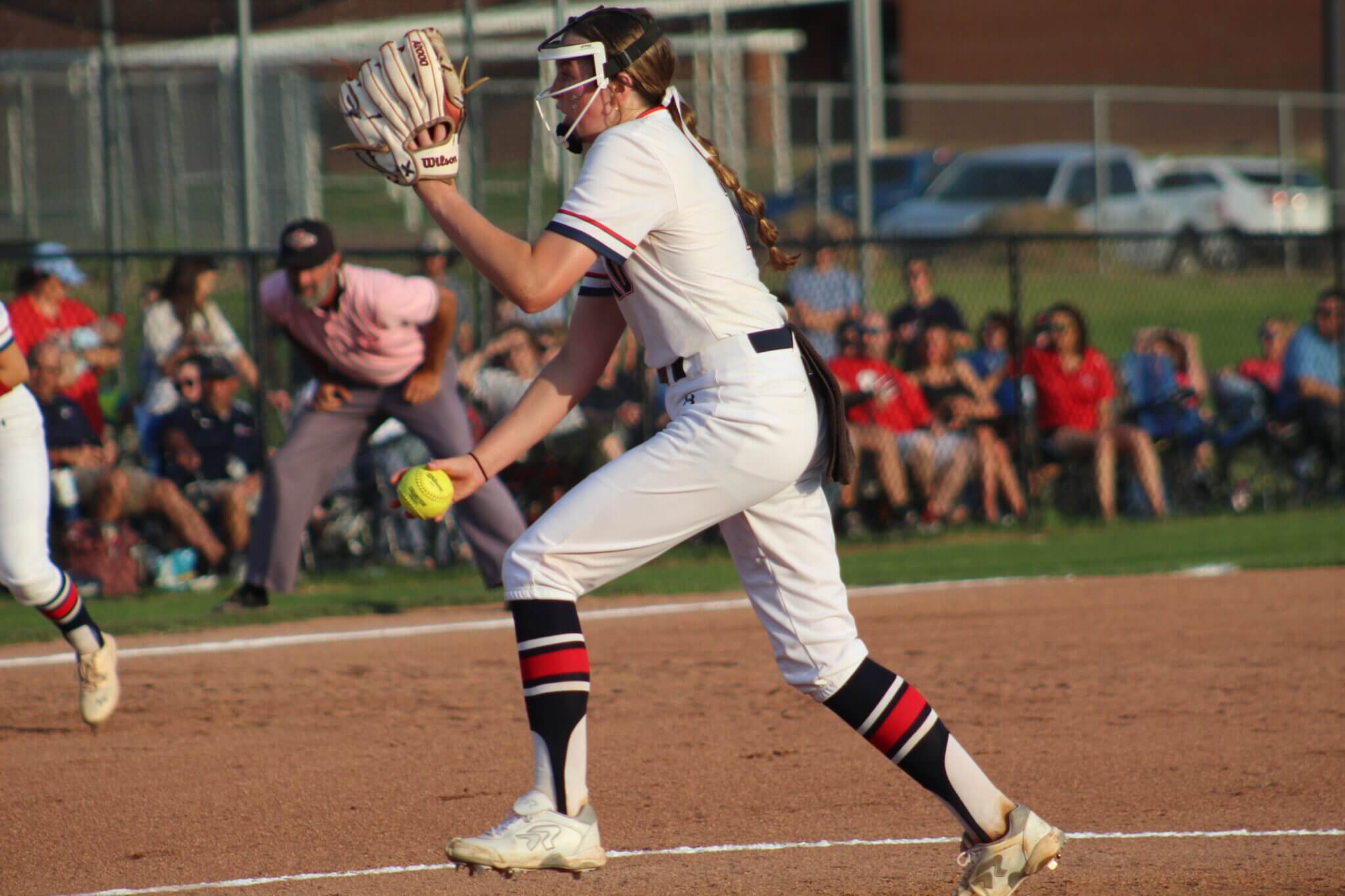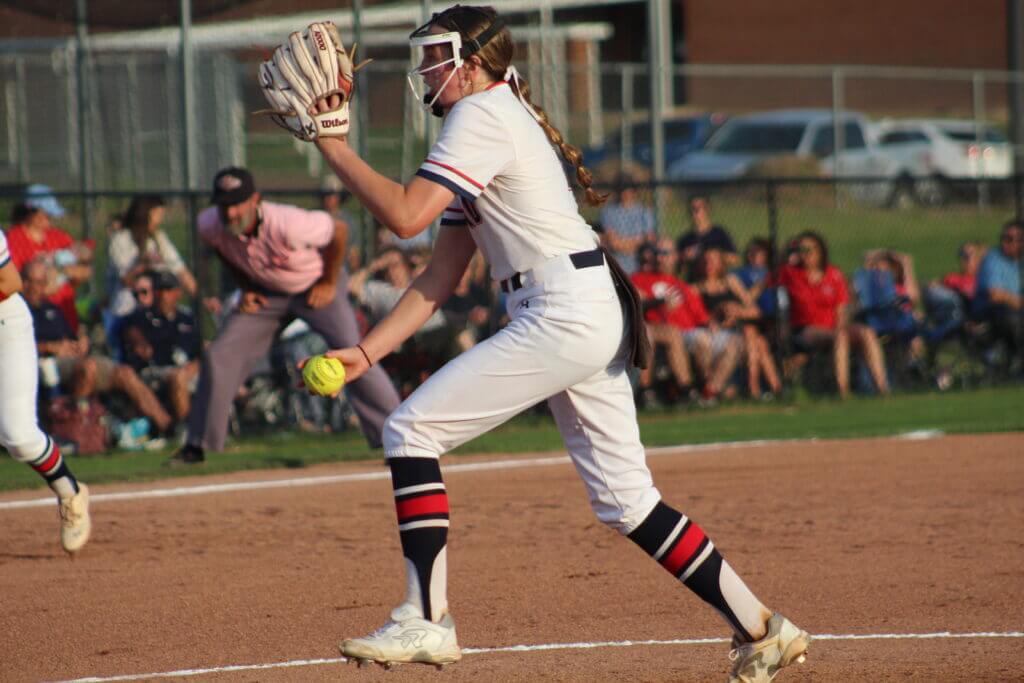 SOUTH PANOLA SOFTBALL 8, LEWISBURG 0: The MHSAA 6A North Half softball final will come down to a final game Monday night in Batesville after Saturday's 8-0 blanking of Lewisburg by South Panola. A grand slam homer from Niyah Fondren highlighted a 10-hit attack against two Lady Patriot pitchers.
Fondren's homer came in the fourth after South Panola had built a 2-0 lead in the first inning of play. The Lady Tigers put the game away with single runs in the sixth and again in the seventh innings.
Lewisburg got five hits, all singles, but committed four errors in the field.
"We hit a lot of balls right to them," Lewisburg coach Brooke Van de Vurrst said.
Ella Abrams took the loss in the circle for the Lady Patriots, allowing five hits and five runs in three and a third innings. None of the five runs were earned off Abrams. Casey Ragget stepped in to relieve Abrams in the fourth inning, allowing five hits and three runs, while fanning three. Two of three runs were earned against Ragget.
Monday's final contest at Batesville will start at 6 p.m with the winner reaching the state championship, against either Northwest Rankin or Brandon, at the University of Southern Mississippi.
"It's not over yet," Van de Vurrst said. "We're a good ball team and they're a good ball team. I've got a lot of confidence in my girls so I'm excited for game three."
Saturday, May 13
Prep baseball
MHSAA 6A playoffs – Third round – best of three
Oxford at Lewisburg 4, Oxford 3 (Lewisburg wins 2-1)
Germantown (Madison) 8, DeSoto Central 0 (Germantown wins 2-0)
MHSAA 5A playoffs – Third round – best of three
Lake Cormorant 6, Ridgeland 2 (Series tied 1-1)
Prep softball
MHSAA 6A playoffs -North Half finals – best of three
South Panola 8, Lewisburg 0 (Series tied 1-1) – 6 p.m.
JUCO softball
NJCAA Region 23 tournament
Northwest 8, East Central 0

Northwest: Pitcher Kylee Brown throws a no-hitter.

Pearl River 8, Northwest 4 (8 innings)

Northwest: Season ends, Kara Johnson homers