Patriots swept at St. Benedict at Auburndale
One game was a nail biter that went two extra periods and the other was a one-sided shootout Tuesday night, when Lewisburg traveled to Cordova, Tennessee to play St. Benedict at Auburndale. Both visiting teams fell, the Lady Patriots in extra basketball and the Patriots were beaten by the Eagles in the second contest.
The Lady Patriots used a last-second three-pointer from Haylie Hodges to stay in the game but Lewisburg fell in double overtime to the Eagles 68-63 in the first of a boy-girl non-district doubleheader.
Lewisburg took a 15-13 lead after one quarter and extended it to 28-24 at halftime. The Lady Patriots' lead grew to 36-26 in the third quarter before it ended at 49-40 going into the fourth quarter, but the shots grew cold for Lewisburg in the final eight minutes as SBA outscored the Lady Patriots 16-7 in the quarter to tie the game at 56-56 going into overtime. At one point in the fourth quarter, Lewisburg had an 11-point lead at 51-40, but SBA then went on a 16-point run to take a 56-51 advantage.
SBA then had the 56-53 lead in the final seconds of the contest when Hodges was fed the kick out pass to the deep corner, where she knocked down the three-pointer that tied the game and provided us with bonus basketball.
In the first four-minute overtime period, the teams only mustered a basket each to force a second overtime, where SBA held Lewisburg to only five points while scoring 20 of its own for the final score.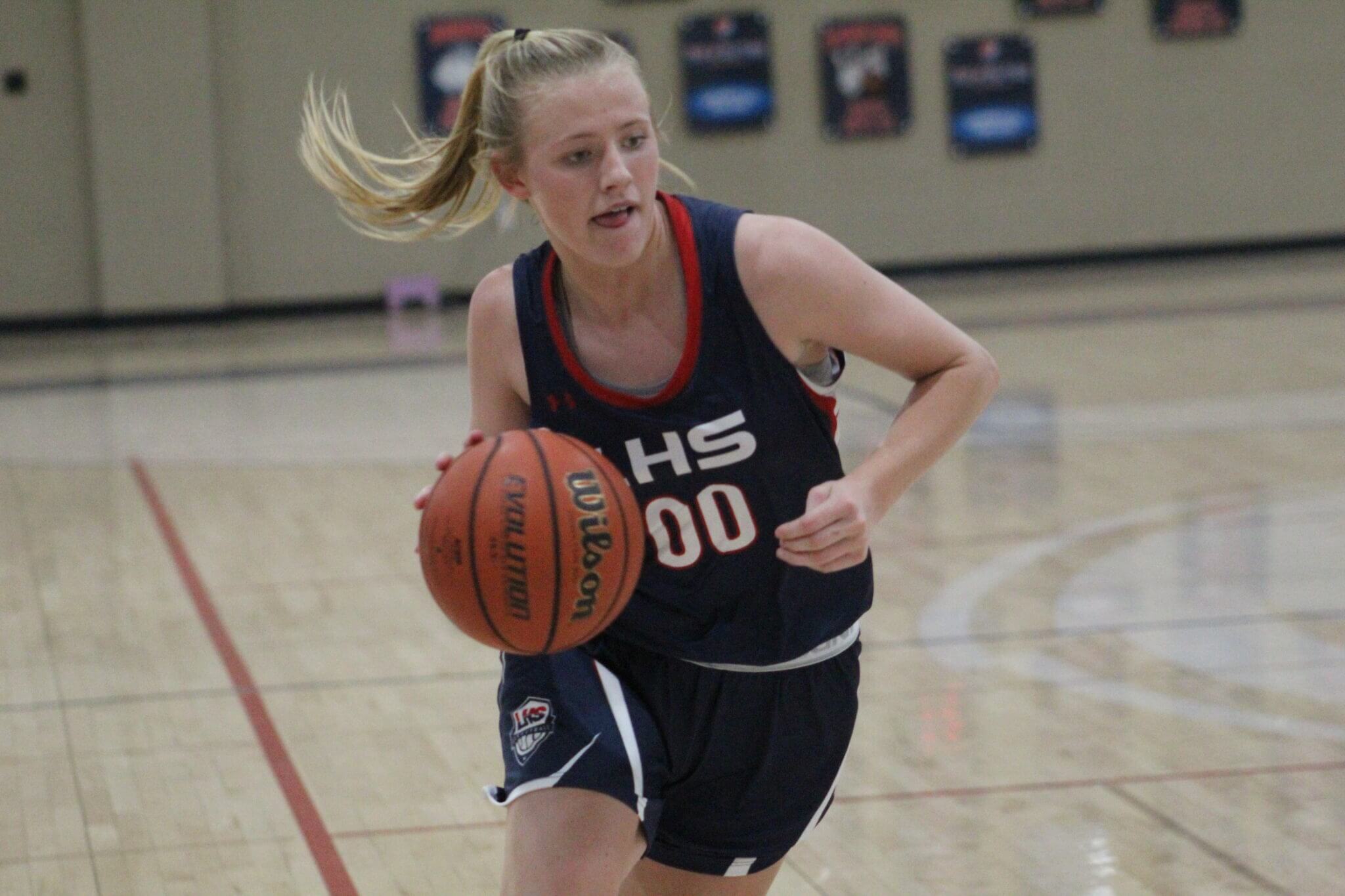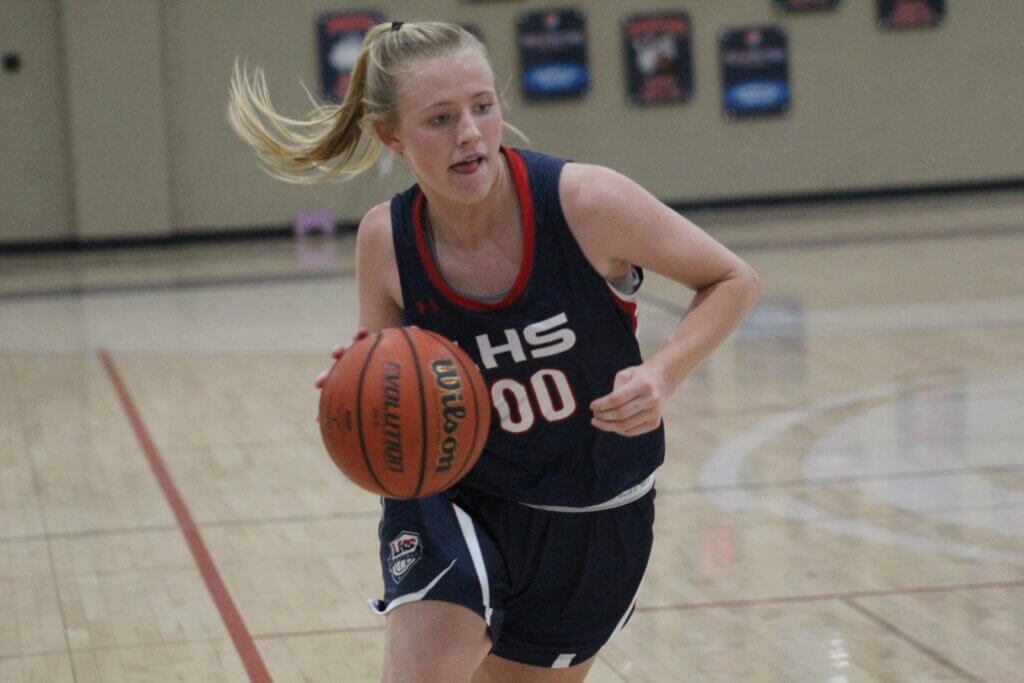 Allie Carroll led the way for Lewisburg with 26 points, including a pair of three-pointers. Allison Irby added 10 points, eight of which were in the second half and overtime.
"Allie made some really good decisions and was just a beast attacking the basket," Tipton said. "She made a couple of big shots outside."
Isabella Polania matched Carroll's 26 points with 26 of her own to lead the Eagles.
Tipton said one area that could have been the difference in the outcome was at the charity stripe.
"We have to do a better job of hitting our free throws," Tipton said. "Seventeen for 33 is just not going to get it done. That hurts when you're so close throughout the game."
The boys' contest was nothing close to the girls' game, as SBA displayed a dominating performance in the 94-64 blowout victory.
Lewisburg never led in the game, trailing 21-12 after one quarter and 46-24 at halftime. SBA continued the shooting barrage in the third quarter, outscoring the Patriots 29-23 in the quarter for a 75-47 edge at the quarter break. The final quarter, played mostly with reserves, was closer, but the Eagles out-pointed Lewisburg 19-17 in the period for the final score.
"We had some good looks at the basket, especially in the first half," Tipton said. "Bless our hearts, we just couldn't put the ball in the basket. We took good shots in rhythm and in the flow of our offense but we just couldn't knock them down. They (SBA) were knocking them down and knocking down everything."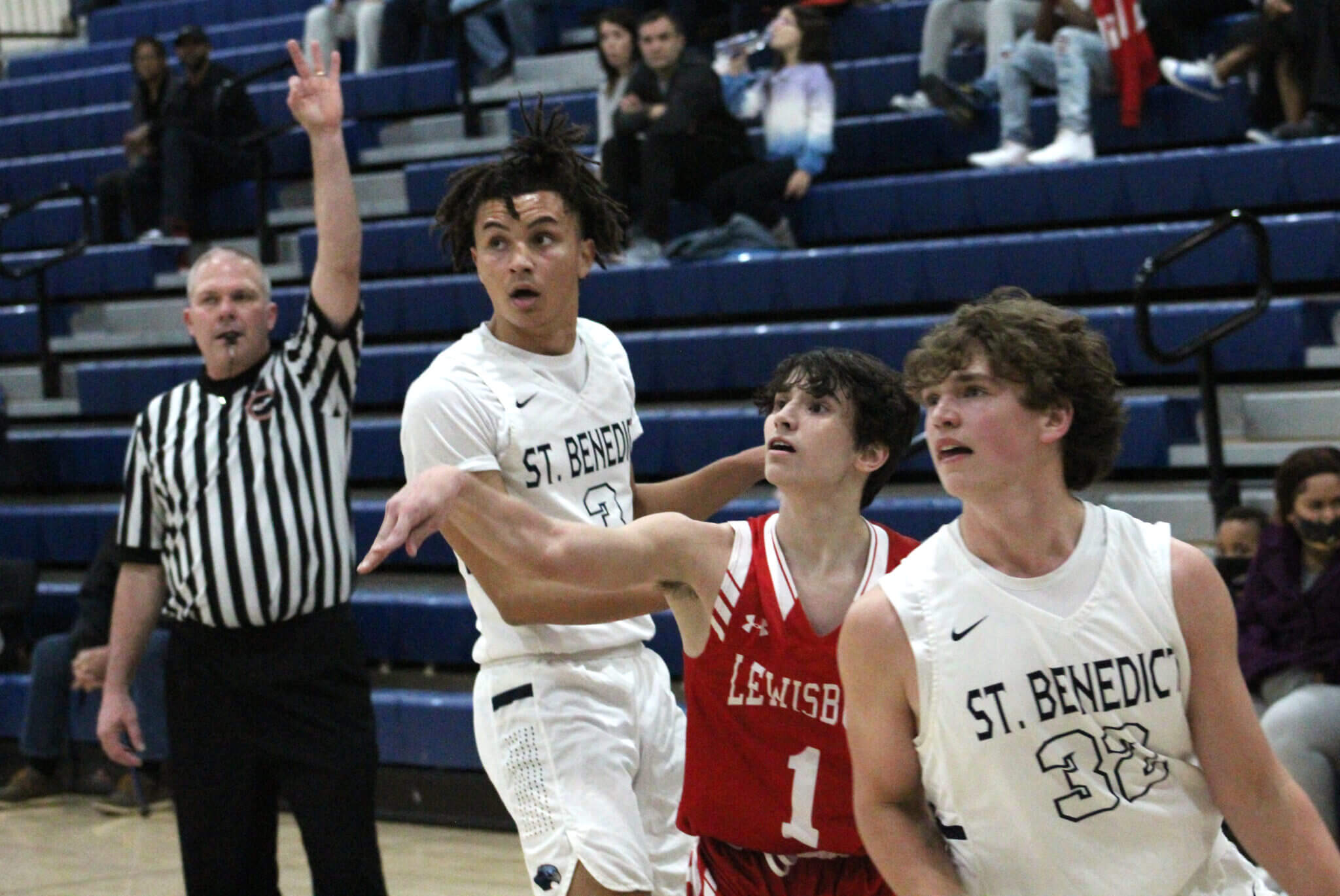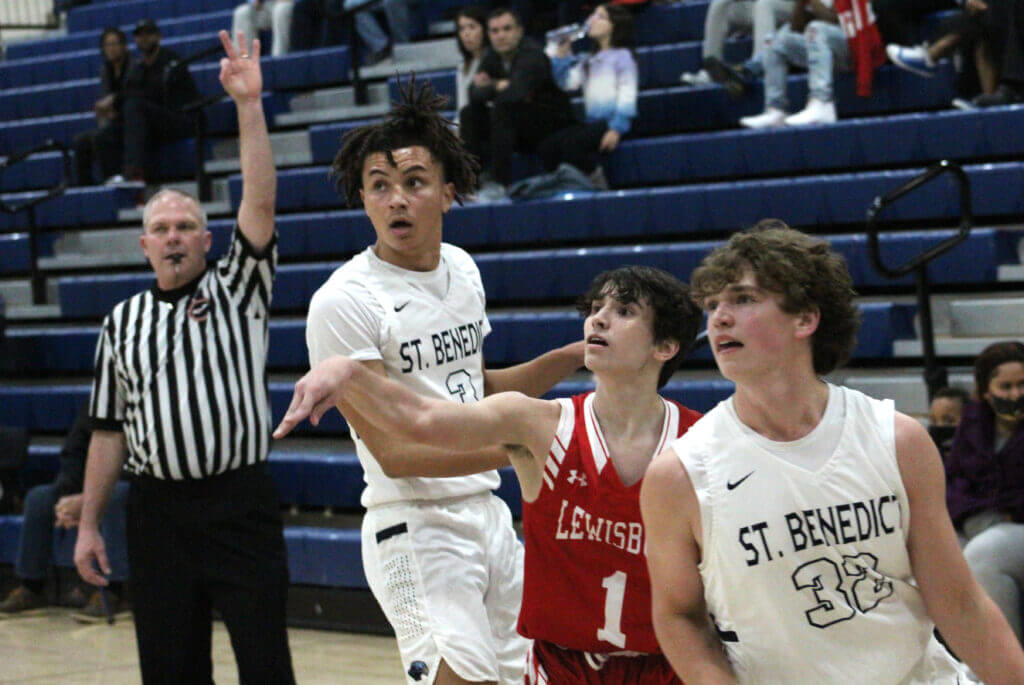 Joe Nelson and Trae Cagle led Lewisburg in scoring with 12 points each. Gary Bair and Marcus Gray each had 21 points to lead the Eagles.
THE VITAL STATISTICS
Boys Basketball
Southaven 70, Northpoint Christian 63
Center Hill 87, North Panola 55
Olive Branch 86, Hernando 63
H.W. Byers 60, Lake Cormorant 49
St. Benedict at Auburndale 94, Lewisburg 64
Tupelo 96, Horn Lake 77
WORTH NOTING…
Northpoint Christian School scoring leaders: Christian Gilliland-29; Grayson Alford-14; and Darius Naylor-13…Horn Lake scoring leaders against Tupelo were Dimp Pernell with 32 points and Trevon Jackson with 21…Center Hill's scoring leaders against North Panola were Deshun Dunn with 19 points and Jhamal Ross with 18…Lewisburg's leading scorers against St. Benedict at Auburndale were Joe Nelson and Trae Cagle, each with 12 points.
Girls Basketball
Northpoint Christian 57, Southaven 26
Briarcrest Christian 57, Center Hill 44
Olive Branch 72, Hernando 57
Lake Cormorant 57, H.W. Byers 43
St. Benedict at Auburndale 68, Lewisburg 63 (2OT)
Horn Lake 63, Tupelo 46.
WORTH NOTING…
Northpoint Christian's leading scorers against Southaven were Karrington Edwards-17; Bethany Edwards- 13; and Izzy Carlson-11…Hernando's leading scorers against Olive Branch were Damiya Cummings with 20 points, Abbey Harrison and Janiya Nevilles with 12 points each….Olive Branch's leading scorers against Hernando were Rhema Pegues with 20 points, Addison Howell with 19 and DeAsia Jeffries with 10…Center Hill's leading scorers against Briarcrest were Madison Bush with 12 points and Kayleigh Prentiss with 11…Horn Lake leading scorers against Tupelo were Indiya Bowen with 30 points and Talayeh Lipford with 19…Lewisburg's scoring leaders against St. Benedict at Auburndale were Allie Carroll with 26 points and Allison Irby with 10.
SPORTS ETC.:
A couple of honors for Northpoint Christian athletes were announced Tuesday from the Tennessee Sports Writers Association.