OB's Marler signs for Union University softball
She's likely the first Olive Branch Lady Quistor softball playoff bound for the NCAA Division II ranks after graduation and on Wednesday catcher Courtney Marler made it official, signing to play at Union University next season.
Marler will head for a Bulldogs' program coached by Mackenzie Sher, who has been at the Jackson, Tenn. school since 2018. The Bulldogs will hope to improve on last year's 7-27 record and 6-10 mark in Gulf South Conference.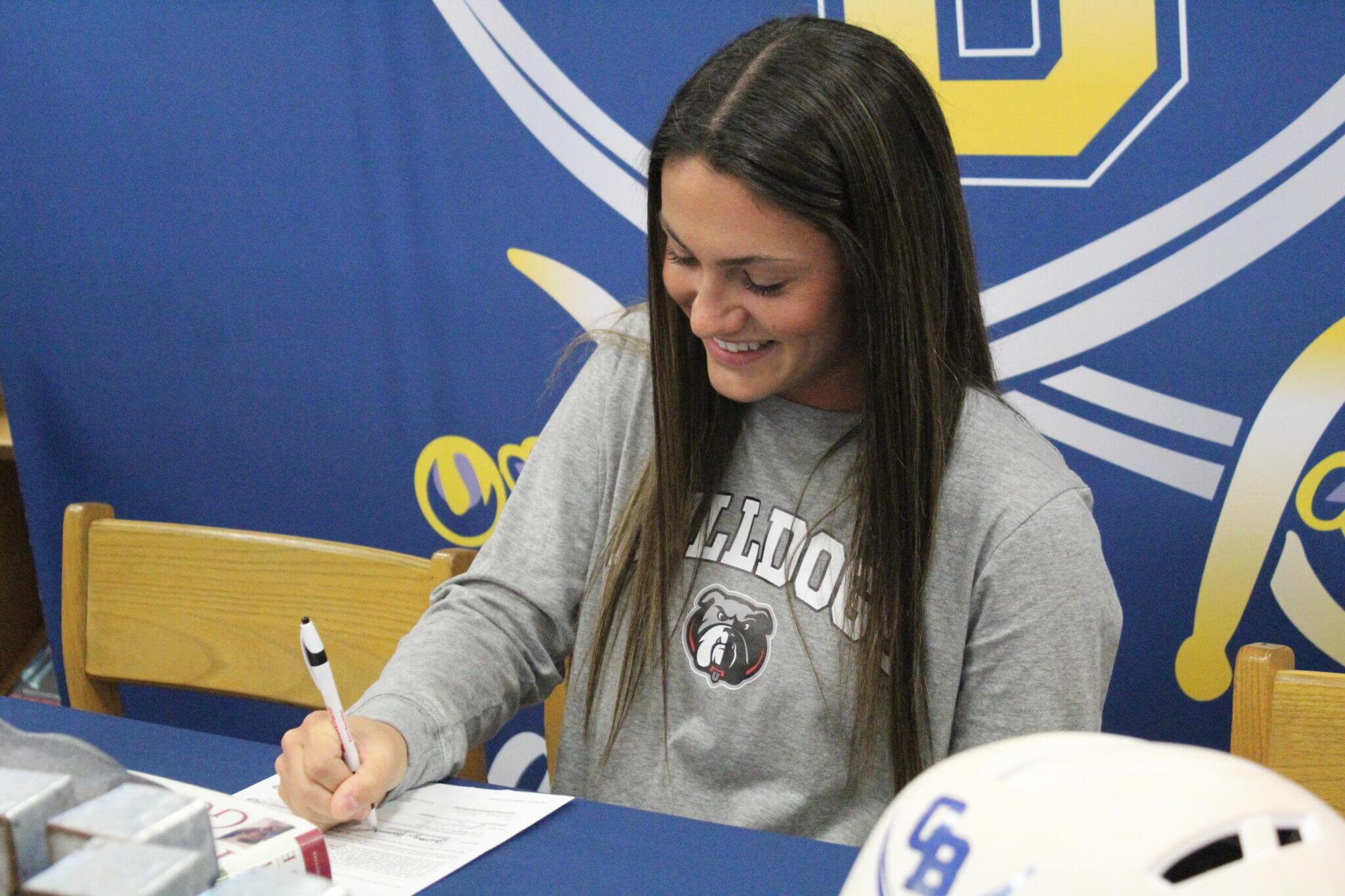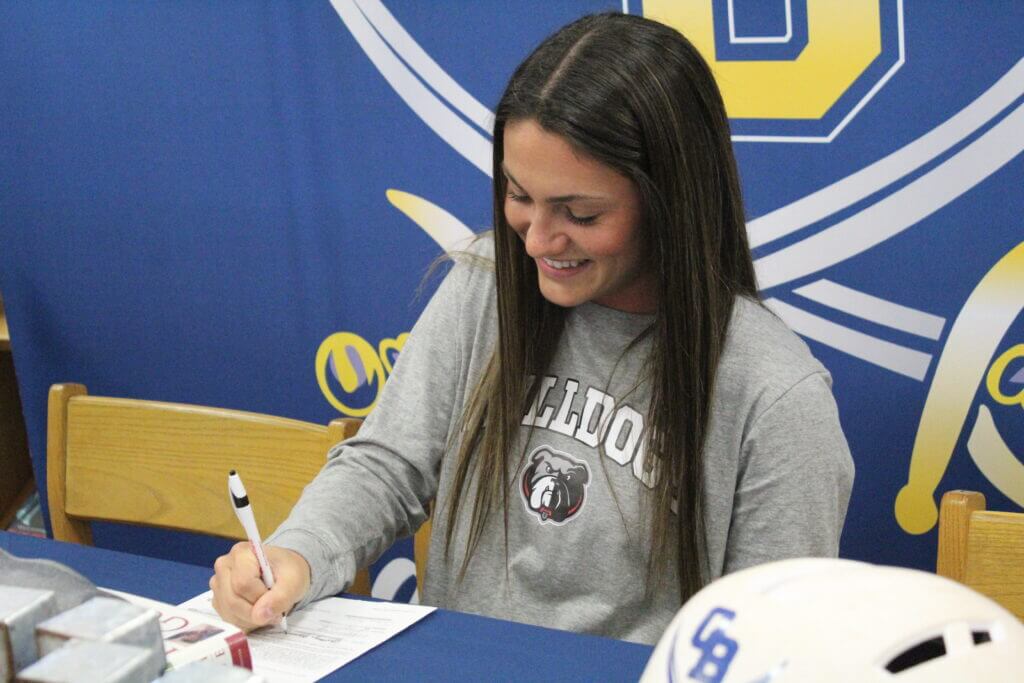 The Bulldogs get a catcher who has made a mark for herself on the diamond, as a Clarion-Ledger Dandy Dozen selection last year, while being named the Lady Quistors' all-around most valuable player, defensive MVP, and winner of the Hustle Award and the Best Team Player award.
"I loved the area, it's like a college town," Marler said about the school. "It was everything like I envisioned it. My dream has always been to go to a four-year school and it's been my goal forever. Union came along out of nowhere and I felt it was a door that I had to take."
Coach Amber Denfip said Marler has been a leader for her club since she came to Olive Branch, Denfip, who teaches in the math department at Olive Branch, grades Marler's numbers very high for her softball production.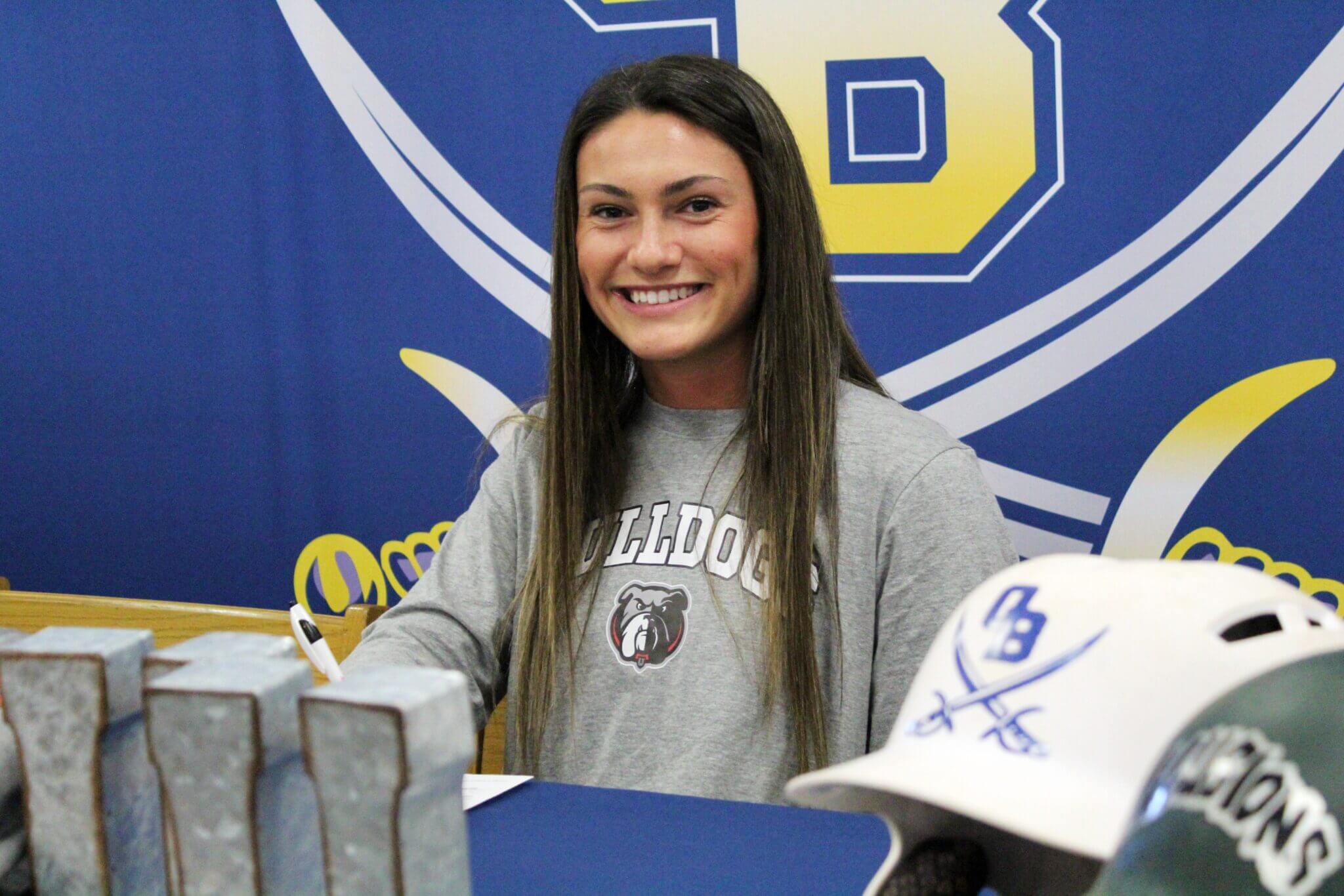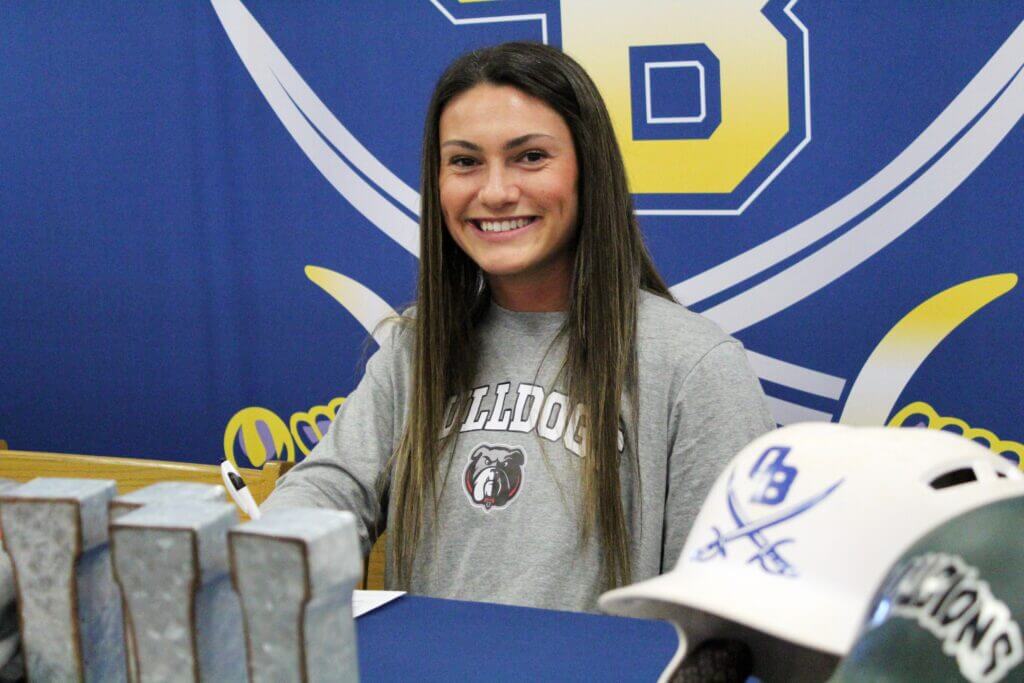 "Last year, she led the team with a .444 batting average and her on-base percentage was .483," Denfip said. "She led the team with 24 hits, seven of which were doubles, and she had 15 runs-batted-in. Courtney committed just one error in 99 innings played."
Family competition is what drove Marler to start playing softball, even as young as age four, she said.
"My brother played baseball when he was younger and I wanted to beat him in everything," Marler said.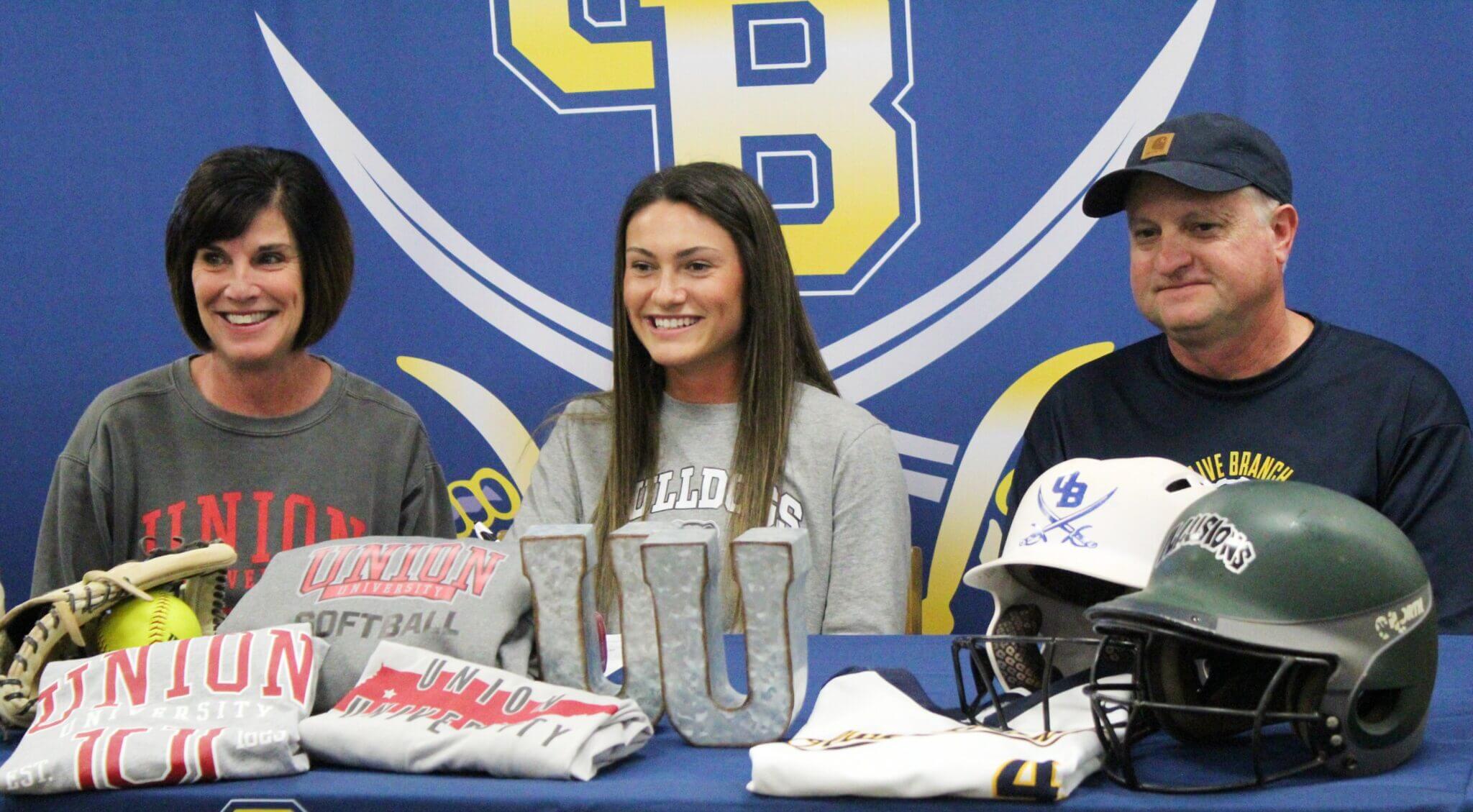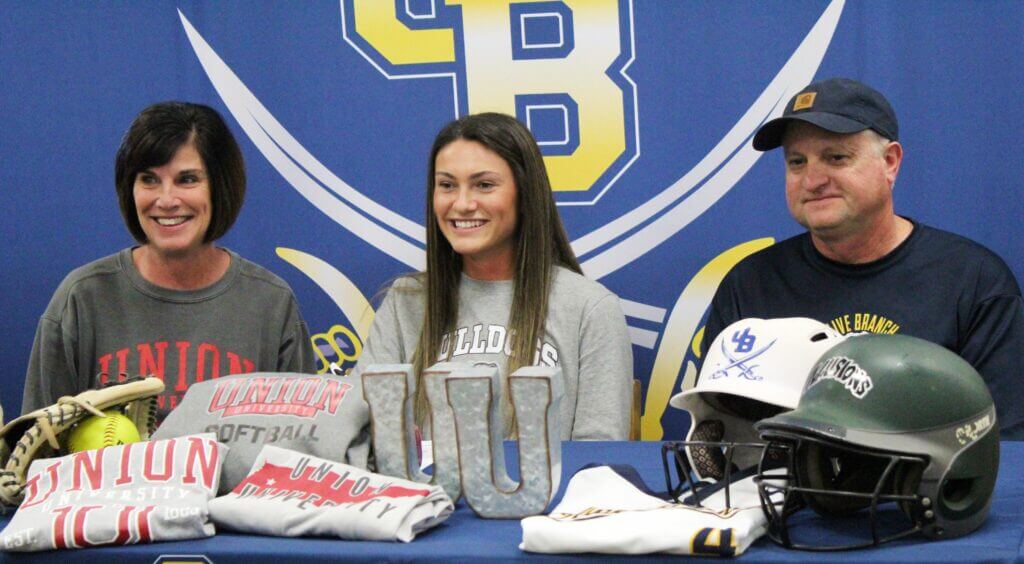 As far as playing catcher, Marler doesn't shy from the fact that she is involved in about every play defensively on the field.
"You are always involved (as a catcher)," Marler pointed out. "I always wanted the ball and catcher is one position where you always have the ball. I like to be in the game and you always have to think. That's what I love about softball, the thought that goes into every little thing."
The thought process has also led to Marler being ranked number seven in her senior class with a 4.6 grade-point-average.
"She is just a hard worker, always a leader and she's always been a motivator," Denfip said.