Northpoint's Smith leads his way to college football
Photo: Northpoint Christian School quarterback Jackson Smith signs to play football next season at Millsaps College. Smith (seated) is joined by parents Shea and Christie Smith , and siblings Jordan, Jaden, Jevan, and Josie. (Bob Bakken/DeSoto County Sports)
In the conversation about senior quarterback Jackson Smith, Northpoint Christian School football coach Tyler Gold may not immediately tell you about his arm strength, throwing accuracy and ability to read defenses. 
What Gold will likely tell you first off is about an initial meeting where the soon-to-be Millsaps College signal-caller was starting up a Bible study with players on the team.
It was that first encounter for the third-year coach that indicated to him that he was getting to work with a character player. Wednesday, April 7, Gold got to see Smith sign a letter of intent to play at the next level and be a part of coach Isaac Carter's program at Millsaps.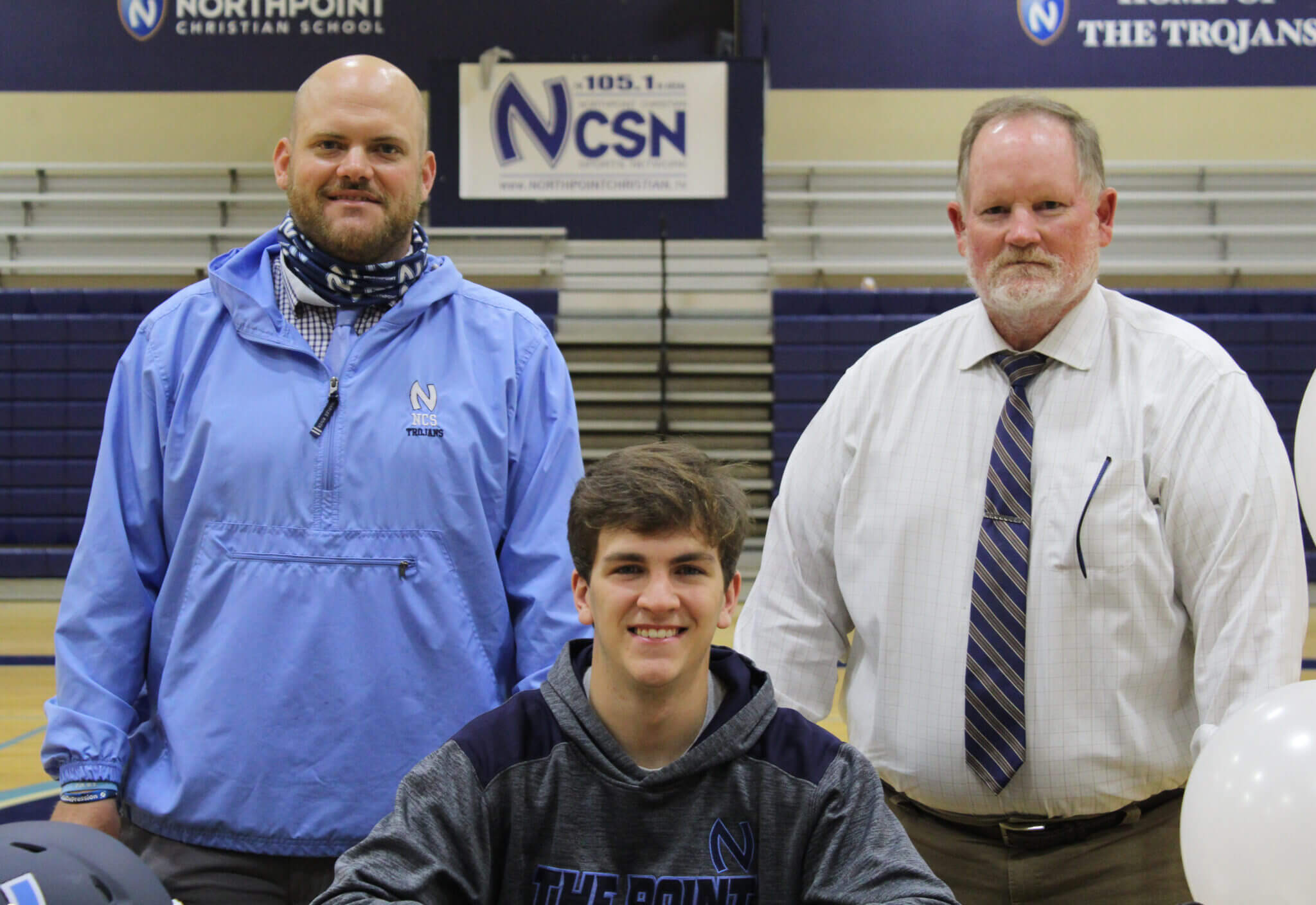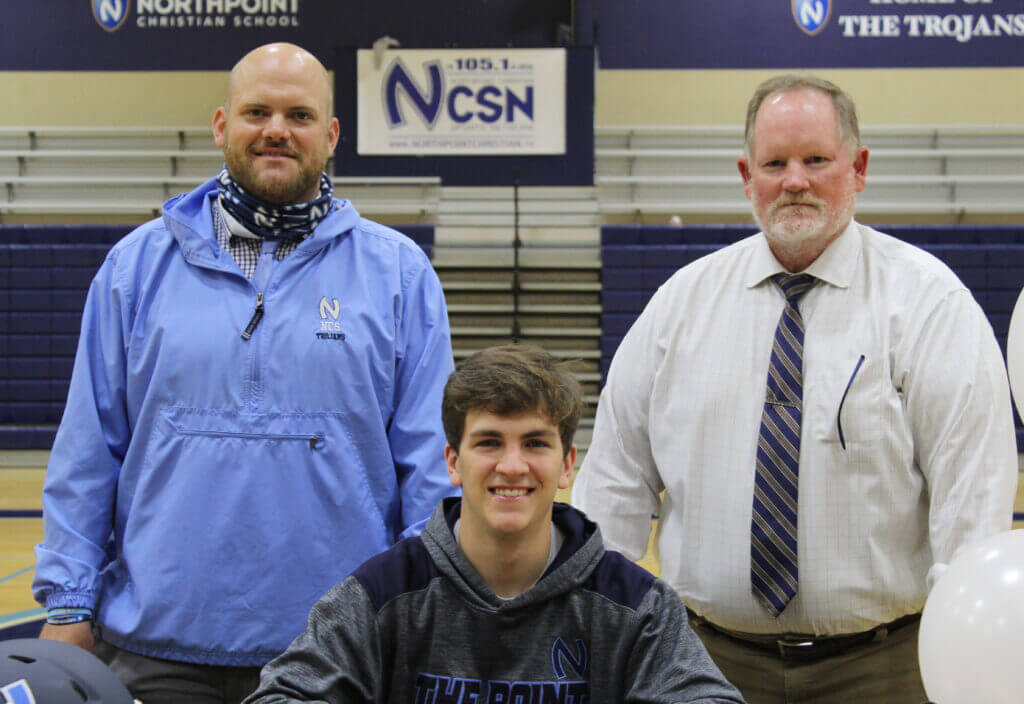 Smith was a reserve quarterback to Hudson Brown on the Trojans' football team this past fall, but did see some playing time. In five games, Smith was 8-for-11 in the passing department and threw for one touchdown last season for the Trojans, who reached the first round of the Tennessee Secondary Schools Athletic Association (TSSAA) Division II-AA playoffs.
Gold says Smith is a talented player and an incredible leader.
"He was a team captain for us this year and really pushes his teammates in everything we're doing," Gold explains. "In the game of football, he's constantly doing the right thing, pushing to get better every day and I'm just really excited for his opportunity. He's a guy that's got a lot of talent."
Carter and the Majors' coaching staff certainly liked what they saw in Smith. But that descriptive word comes back about the Northpoint senior: leadership.
"What they told me was they liked my leadership abilities, my character and that's something I take pride in," Smith said about his interactions with the Millsaps' coaching staff. "I'm a lot more than my game. I'm just very glad the coaches were able to reach out."
Smith was willing to lead in several areas, on the practice field, on the playing field, in the locker room, and in Bible studies among his teammates. He also stepped out with other senior Trojans in writing a letter to TSSAA officials when it was unclear whether there would actually be a season for Tennessee high school football teams because of the coronavirus pandemic.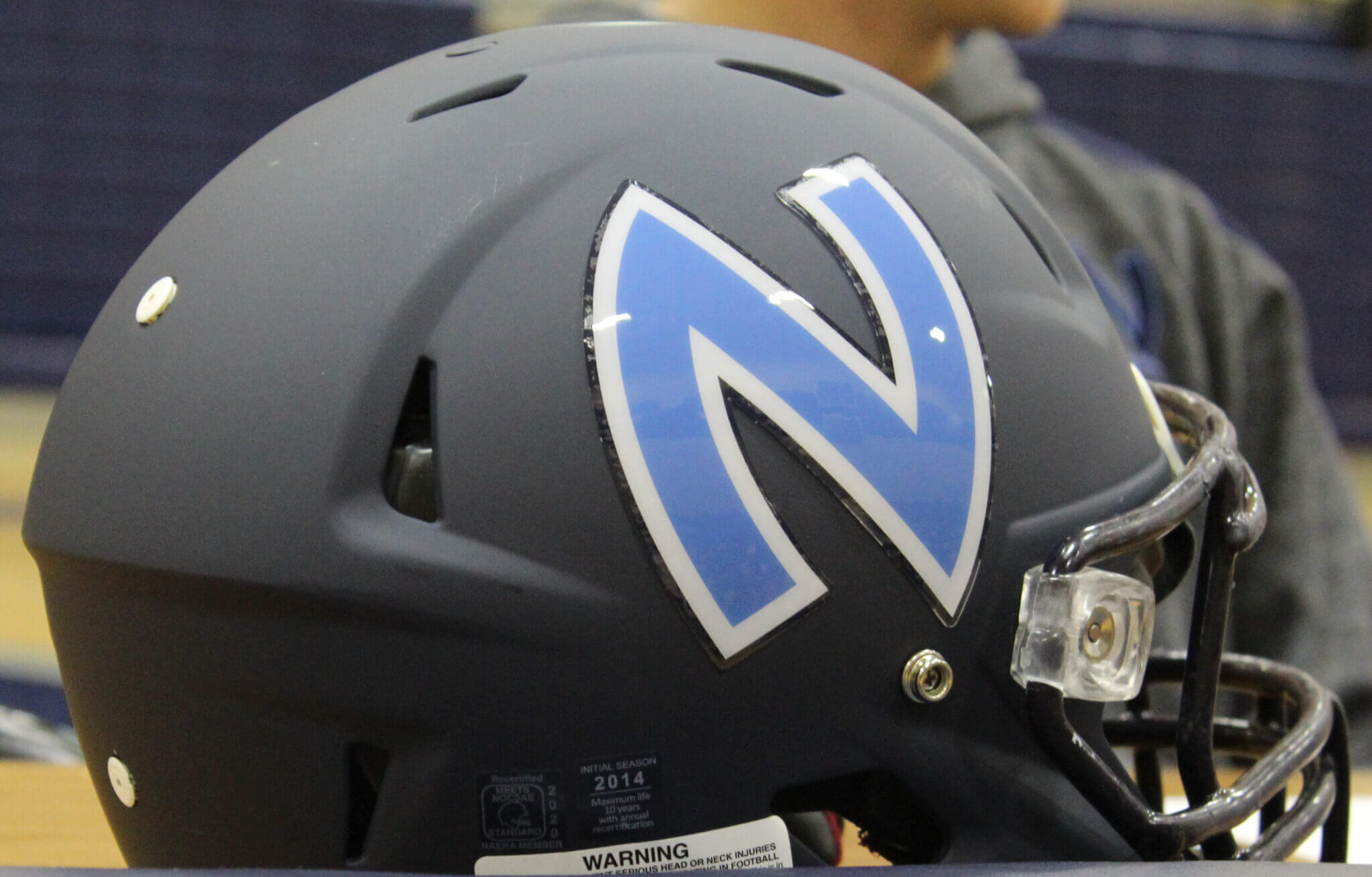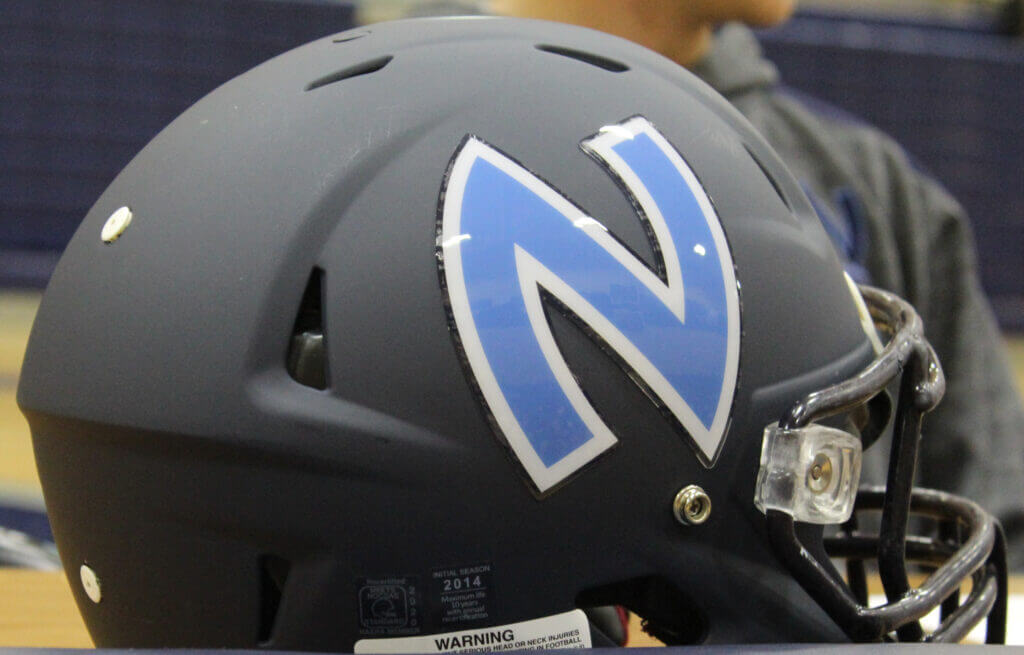 Smith and other team captains Tyke Floyd and Buchanan Cook took the lead and drafted an open letter to the TSSAA and Tennessee Gov. Bill Lee to express their concern that players were not being included in the decision making.
The letter, drafted in late July, included the comment, "The TSSAA and the governor are trying to act in what they believe are our own best interests but how do you begin to have a gauge in our own best interest without asking us?"
The Tennessee athletic governing body and Gov. Lee eventually determined schools could play football. Now, Gold is confident Smith will get to play some football at Millsaps.
"Jackson is a smart guy and has a brain for the game," Gold said. "He can read coverages and do everything at the quarterback position. He really pushed our other quarterback as well and was just a student of the game."
And Smith is looking forward to competing for a spot on the Majors' roster.
"I talked to the coaches a little bit and got to know them and I fell in love with the program," Smith said. "I went on a visit a few months ago and loved the campus, loved the school. It was the coaching staff that drew me to the program. I'm just excited for the opportunity."