Northpoint baseball quartet sign college scholarship offers
Photo: From left, Rob Hayes (Northwest), Conner McKnatt (Northeast), Hudson Brown (Kentucky), and JB Williams (Northeast). (Bob Bakken/desotocountynews.com)
Over the last two baseball seasons, the Northpoint Christian School Trojans baseball team has fashioned an impressive 64-20 record and has appeared in two TSSAA Division II-A state championship series. Four members of those two very successful campaigns Thursday signed college scholarship letters as they continue getting ready for a third attempt at a state championship.
The group includes one Division I signee in infielder-pitcher Hudson Brown, who heads to play at the University of Kentucky. Two of the others will continue being teammates as Conner McKnatt and JB Williams signed to play at Northeast Mississippi Community College in Booneville. Rob Hayes will become a MACCC opponent of Williams and McKnatt as a member of the Northwest Rangers.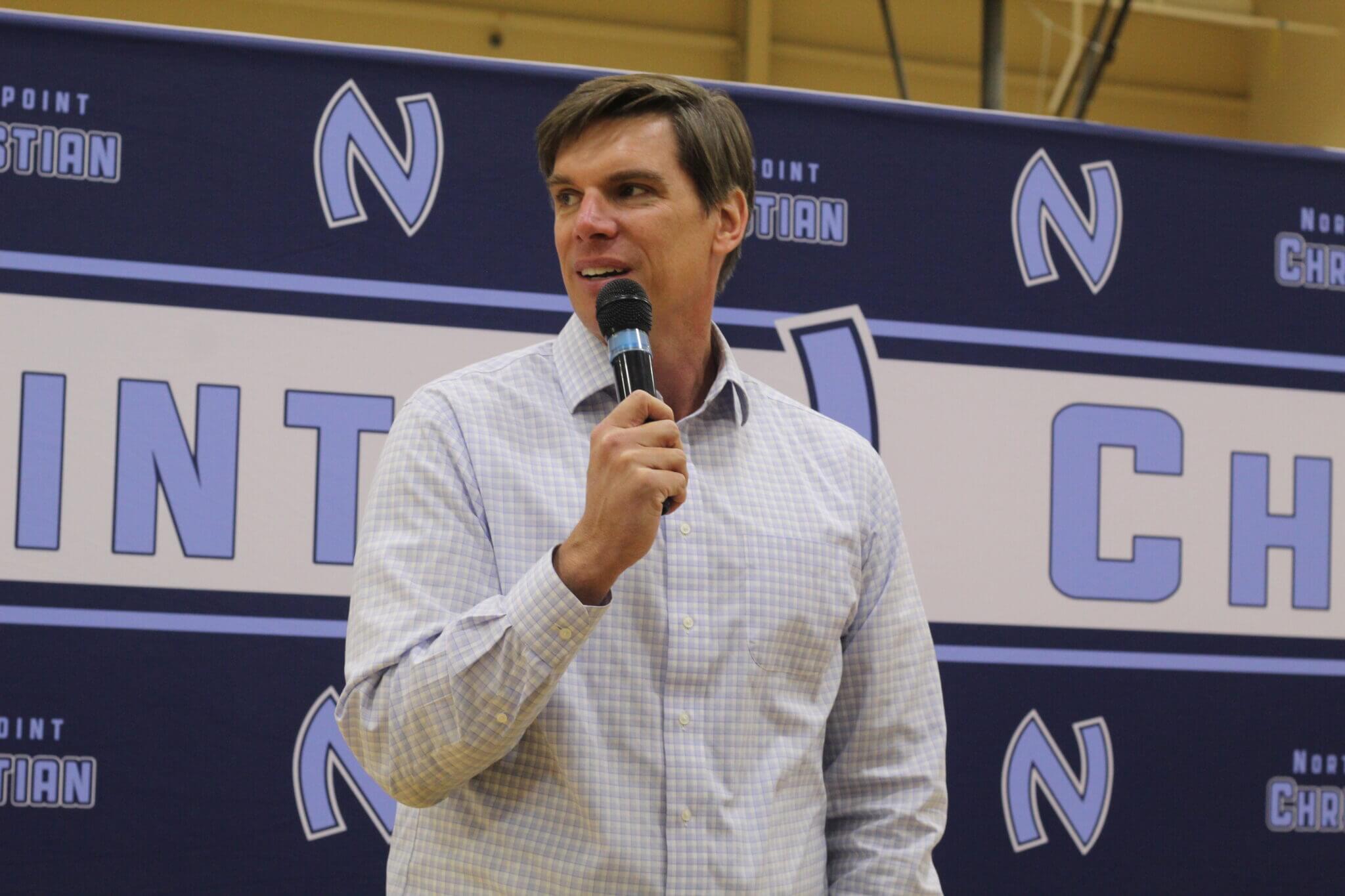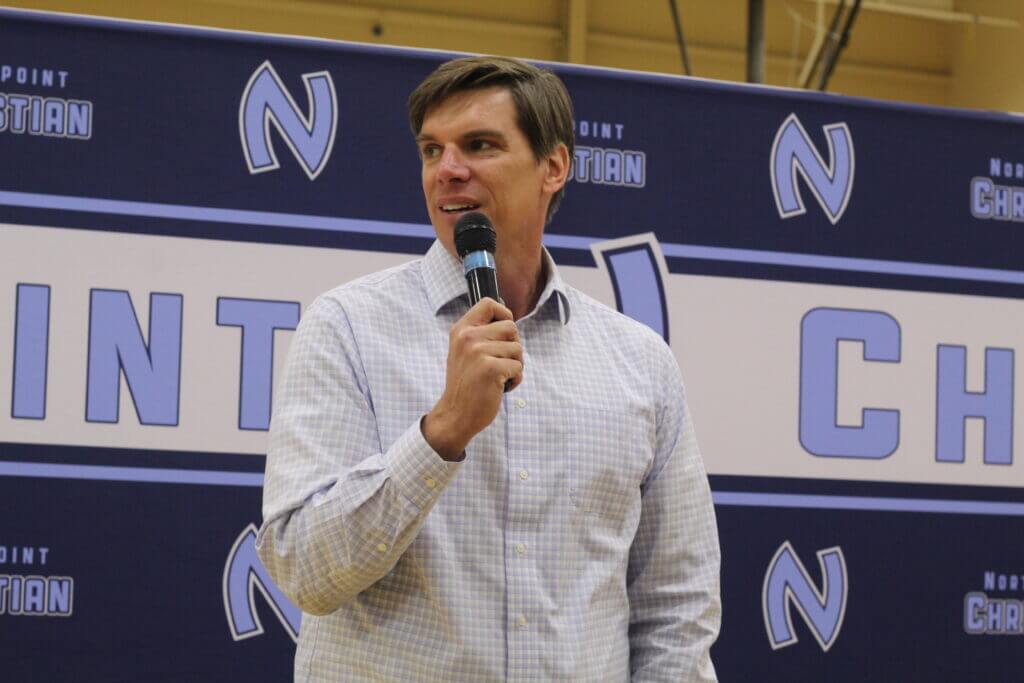 Brown, McKnatt and Hayes all showed power and consistent hitting ability in their run to Murfreesboro and the TSSAA Spring Fling last season. Brown fashioned a .458 batting average and that included six homers and 21 doubles. McKnatt also hit .458 with three homers, seven doubles, and three triples. Hayes finished the season hitting .358 and his 59 runs scored led the Memphis metropolitan area in that category.
On the mound, Williams was 7-2 with 55 strikeouts in 48 innings.
"I feel like they're all set up to go places where they can really excel and take their careers to the next level," said Northpoint coach Stephen Kirkpatrick. "I think they can contribute right away."
On Brown, Kirkpatrick said his power hitter has several baseball qualities that will help him succeed in the baseball rigors of the SEC.
"One of the things Hudson has going for him is he's a competitor and he has a great work ethic," said Kirkpatrick. "What he's shown to have is that he has a really good eye at the plate and he has really good power. So all that combined is something that's going to work really well in the SEC."
Kirkpatrick added Brown should be able to make the adjustment from high school baseball to major college diamond action.
"One of the things that happens to freshmen players in the SEC is 'can the hitters adjust to SEC pitching? Can they lay off the really good sliders and really good curve balls?'" Kirkpatrick said. "So far, Hudson has shown the propensity to do that. I feel really good about sending him up there (to Kentucky)."
Kirkpatrick also expects Hayes, McKnatt and Williams to quickly contribute on their new home diamonds next year.
"The best thing about them is how versatile they are," the coach said.
Hayes, an infielder, has an ability to play anywhere, according to the Northpoint baseball boss.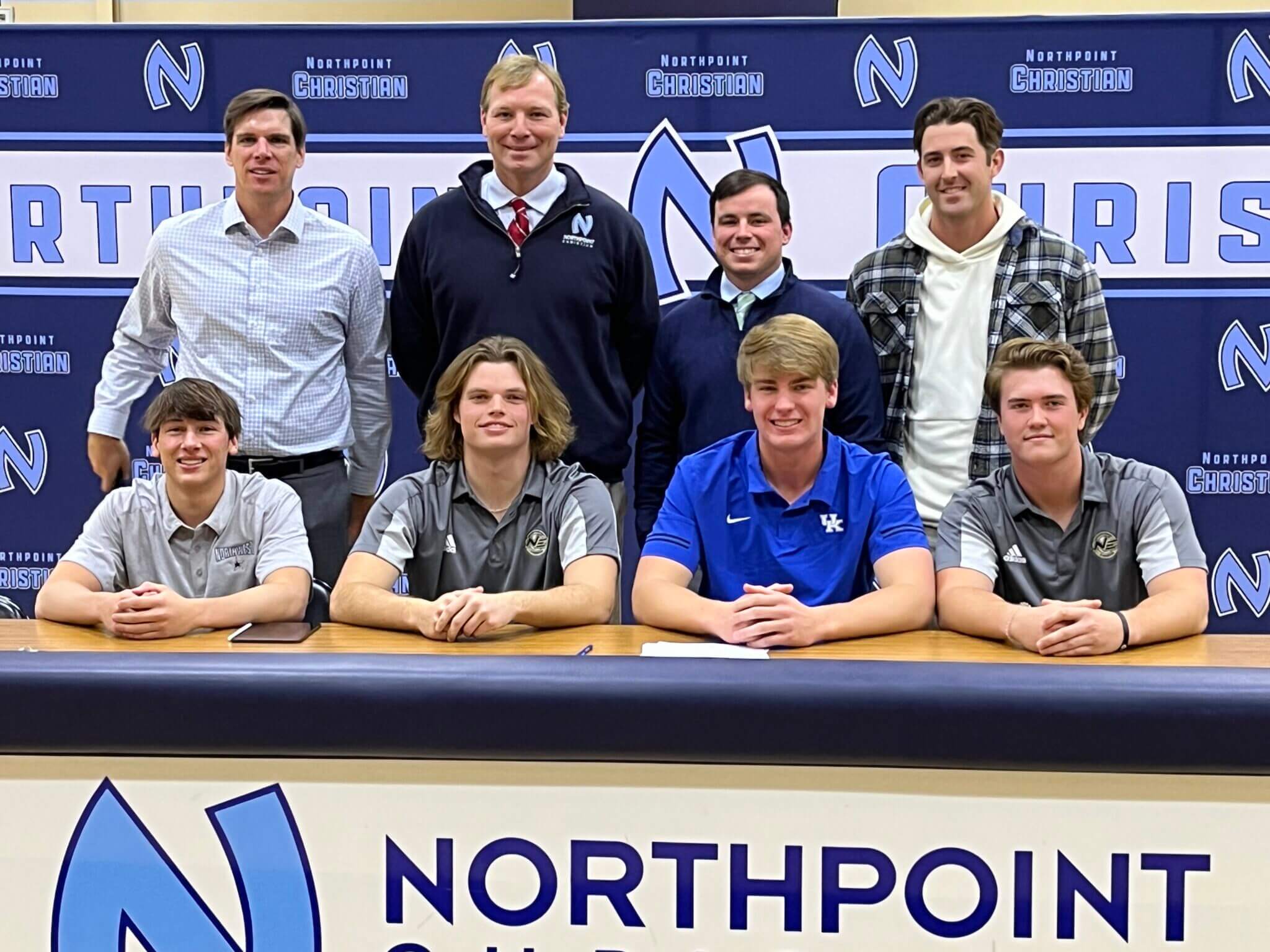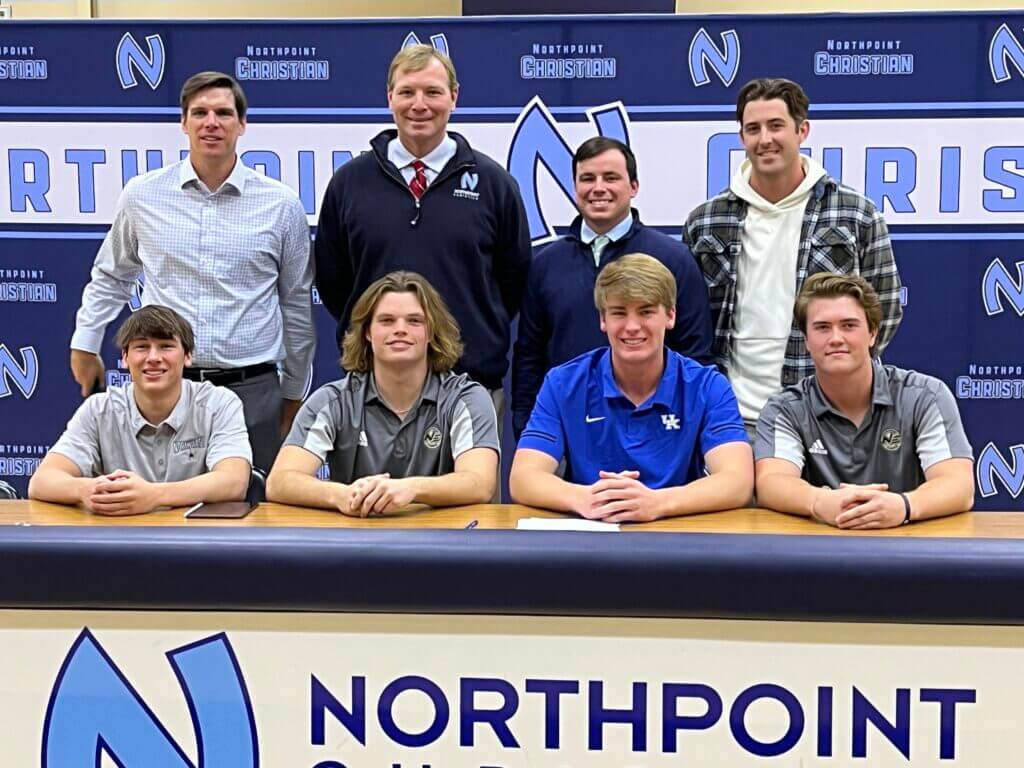 "(Northwest baseball coach) Mark Carson said Rob is just a baseball player, and that's a high compliment coming from someone like him," Kirkpatrick said. "There's so many little things that Rob does well for the game. He's going to be a great asset for them."
Williams, who has also been a designated hitter along with dominating the mound, has a lot of upside to his baseball game.
"JB Williams is probably one of the most physically-gifted players in the class," Kirkpatrick surmised. "His ceiling is so high at Northeast with what he can do on the mound and what he can accomplish."
McKnatt, an outfielder and pitcher, can also contribute in many situations.
"Conner McKnatt is a true 'dual position' kind of guy," Kirkpatrick said. "I don't know what his higher ceiling is, on the mound or in the field. He's got a chance to do both at Northeast, excel and do well. Who knows what will happen after that?"
The group who signed have now made official their next destination after a final run for the TSSAA Spring Fling. But now, can they make it a three-peat and this time get the championship rings they have come oh, so close, in the last two journeys toward Murfreesboro? That remains to be seen.