North Mississippi soccer to get its own all-star contests
When the high school soccer season ends next month, several DeSoto County high school soccer players will get an extra moment to showcase their skills.
Blue Mountain College soccer coaches Caryl Vogel and Matt Reeder are organizers of the first North Mississippi Soccer All-Star games, set for Feb. 11-12 at a site still to be determined.
Prior to this event coming up, Vogel said there were few opportunities for soccer players in the North Mississippi area to be recognized and given one more chance to show their skills. He and Reeder wanted to make that happen.  
"DeSoto County used to have their own (all-star game) but they stopped doing that, so it got to a point where North Mississippi became the only area that didn't have their own all-star game and for north Mississippi soccer players, they didn't have that available," Vogel said.
Reeder and Vogel both know about the quality soccer played in North Mississippi. Reeder has been the coach at Saltillo High School and Vogel has coached at New Albany High School for several years. They also know about the quality teams that reside in DeSoto County.
"You've got a ton of student athletes there and a lot of quality soccer players," Vogel said. "We just tried to figure out a way where we could get the most players involved and be seen by college coaches."
"I think it's great for them to get this recognition," added Lewisburg girls soccer coach Scotti MIles. "The Mississippi Association of Coaches has an all-star game but that is divided between North and South but this is North Mississippi so it's a little more recognition for those kids."
Instead of having just one all-star game, Vogel and Reeder went with having one night for underclassmen and another night for senior players, for a total of four separate contests. 
Feb. 11 will feature underclassmen from grades 9-11, with girls playing at 5 p.m. and boys to follow at 7 p.m. The next night, Feb. 12, the seniors take over, with girls again at 5 p.m. and boys at 7 p.m.  
"We're looking at 41 schools in north Mississippi that have soccer with an average of 20 youngsters per team, so maybe about 800 kids that play soccer and we have enough quality players, so we decided to do both," Vogel explained.   
Having the games on those dates will mean a week of all-star soccer in Mississippi, with the North Mississippi matches following games played in Central Mississippi and the Gulf Coast. The North Mississippi games will lead into the Mississippi Association of Coaches North-Star contests on Saturday, Feb. 13 at Brandon.
"Since the high school soccer season essentially ends with the MAC North-Star game, we had to put our game within the confines of the high school soccer season with the MHSAA," Vogel said.
A committee of high school and college soccer coaches selected the all-stars for the North Mississippi matches.
"We went with the East-West format," Vogel said. "It's close to being aligned with Northwest Community College recruiting district and the Itawamba Community College recruiting district."
"I think it's great for the kids and for this region," Miles said.
Rosters for the North Mississippi All-Star Soccer Games are listed below.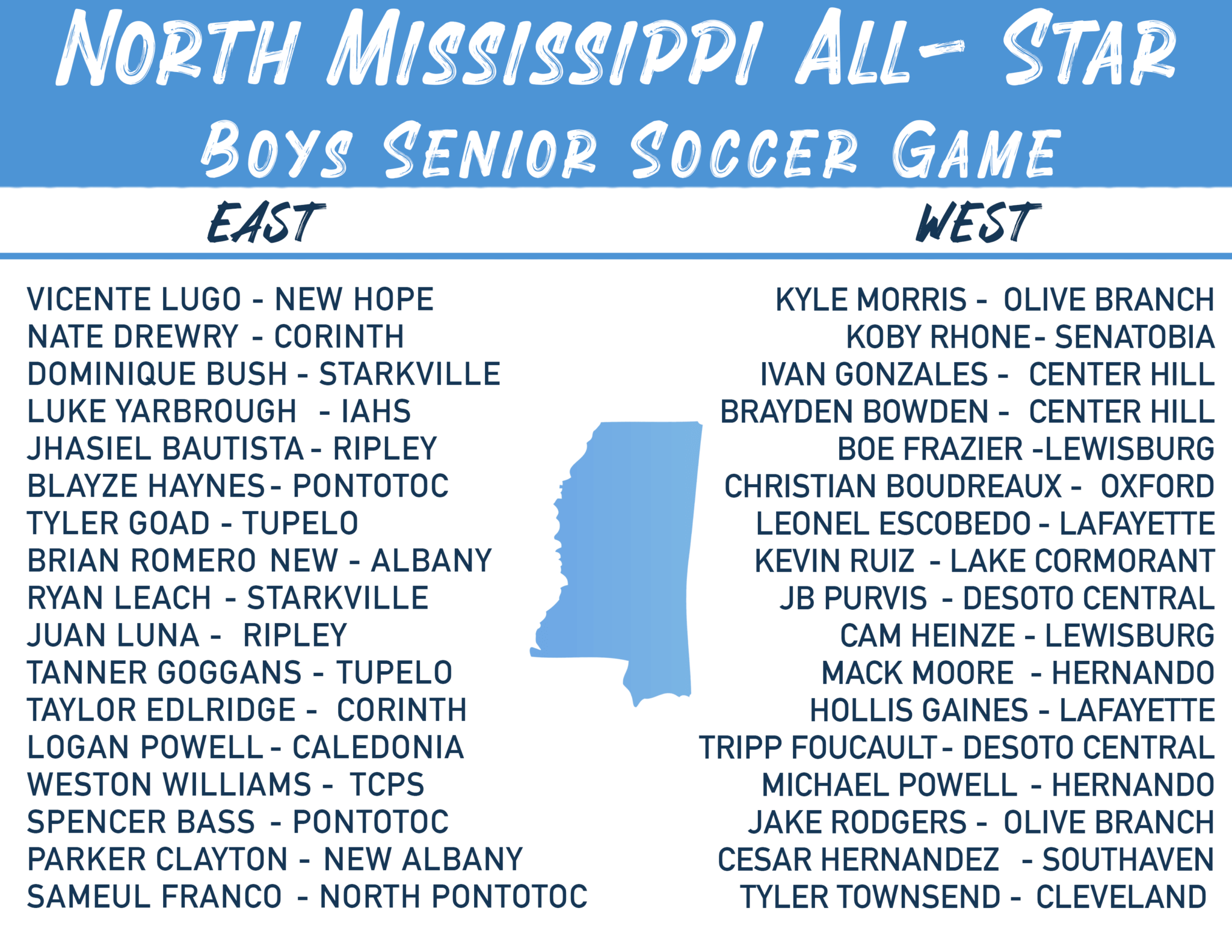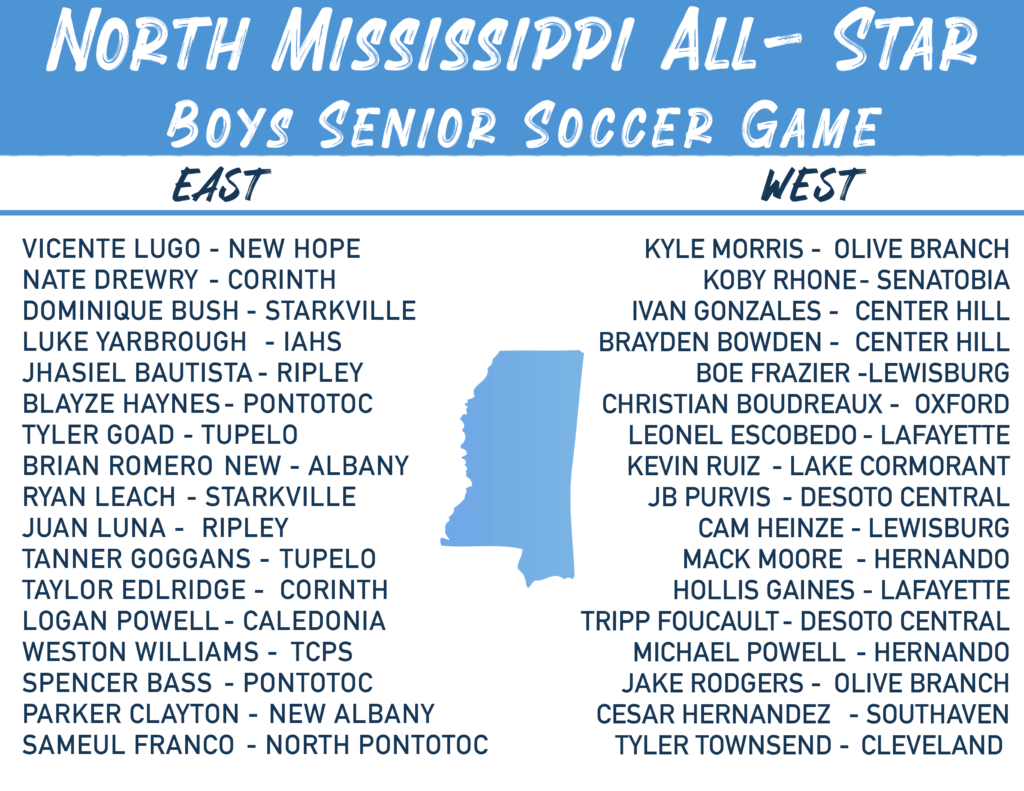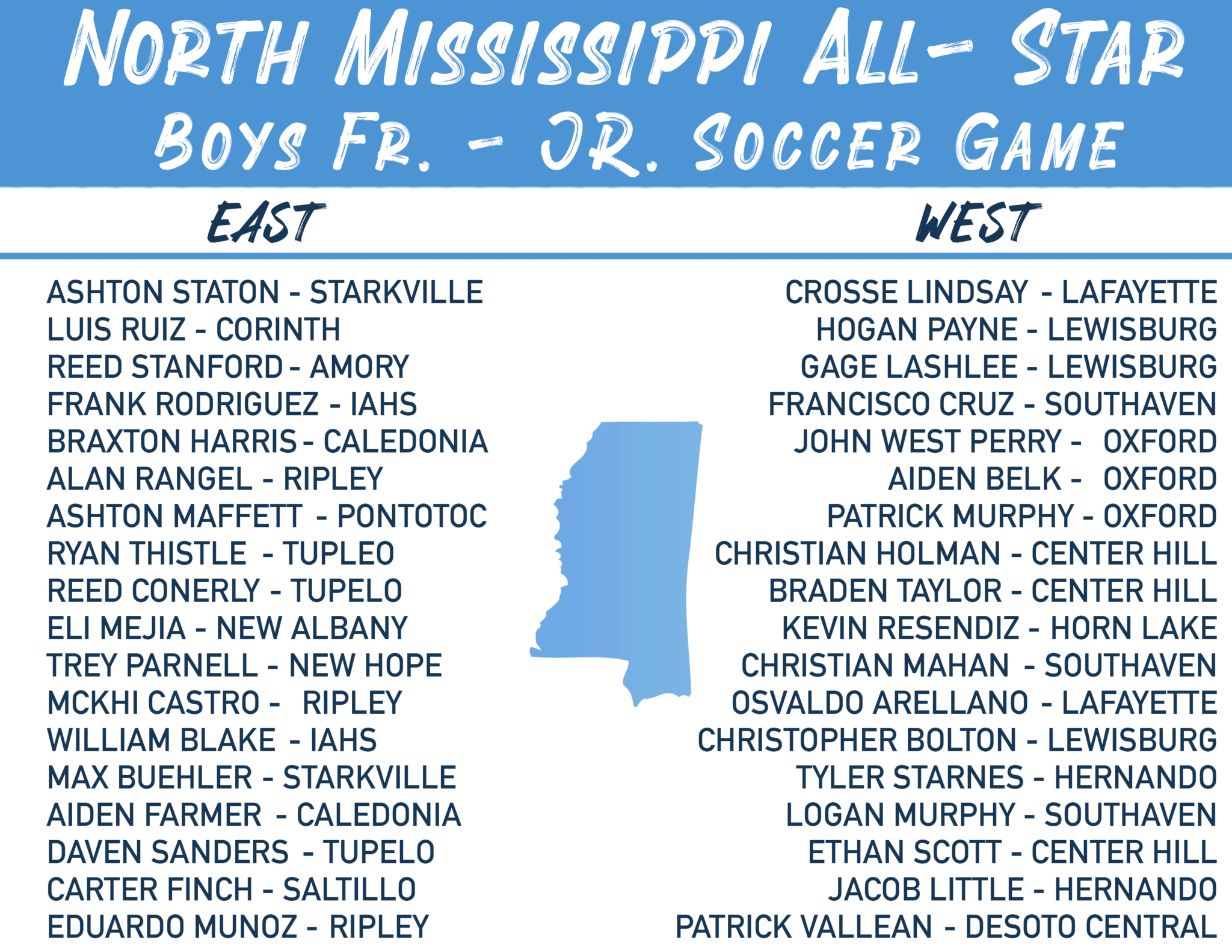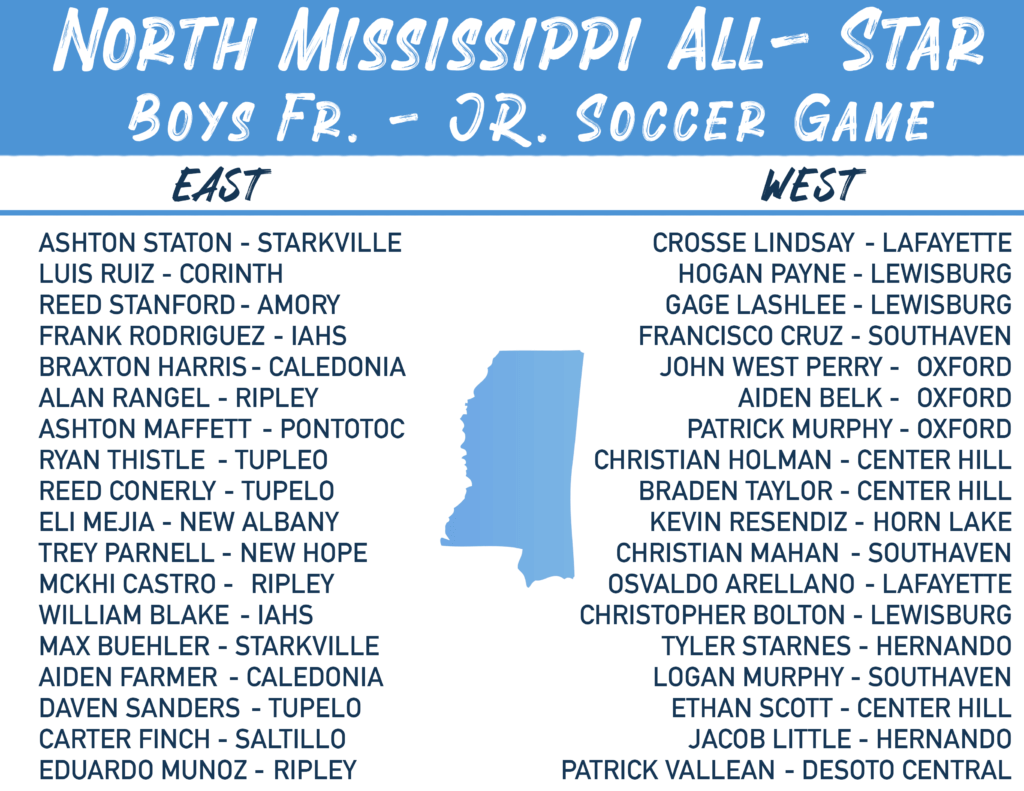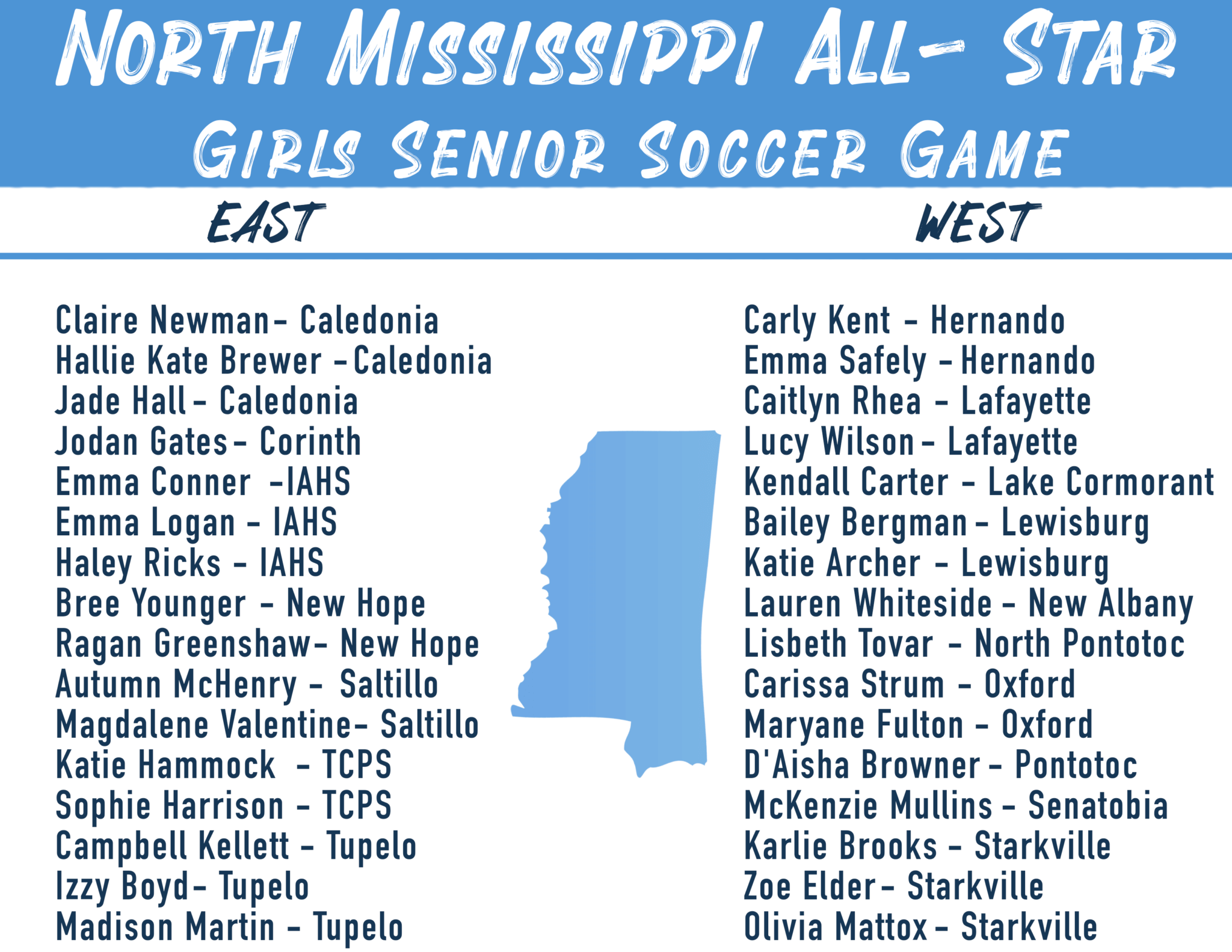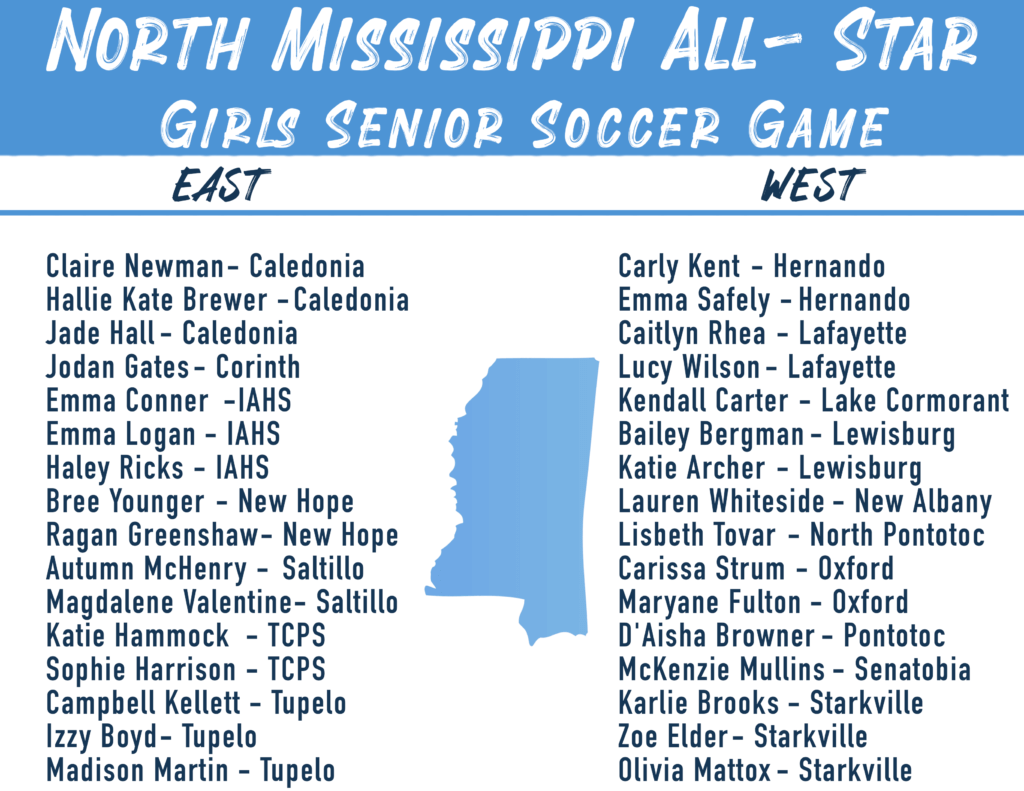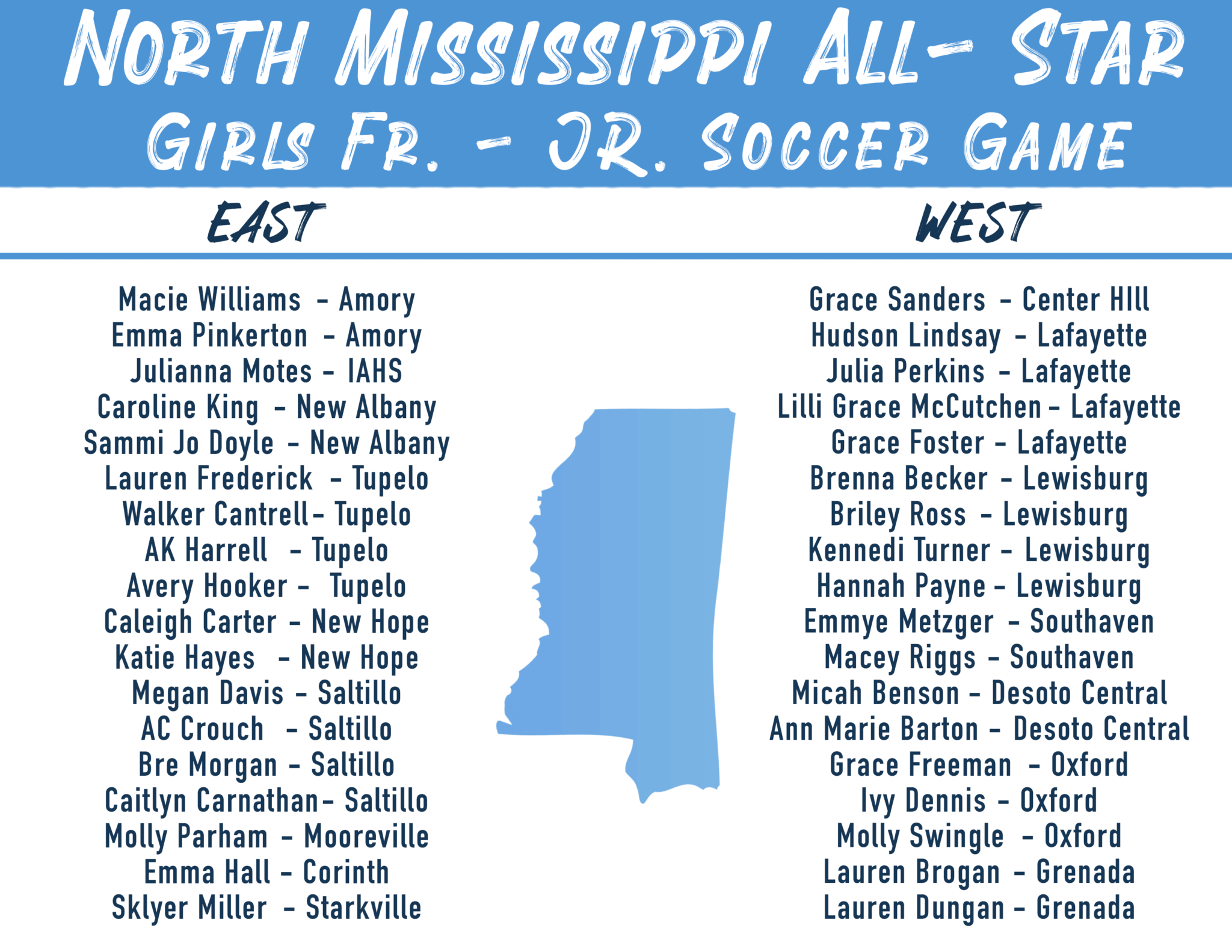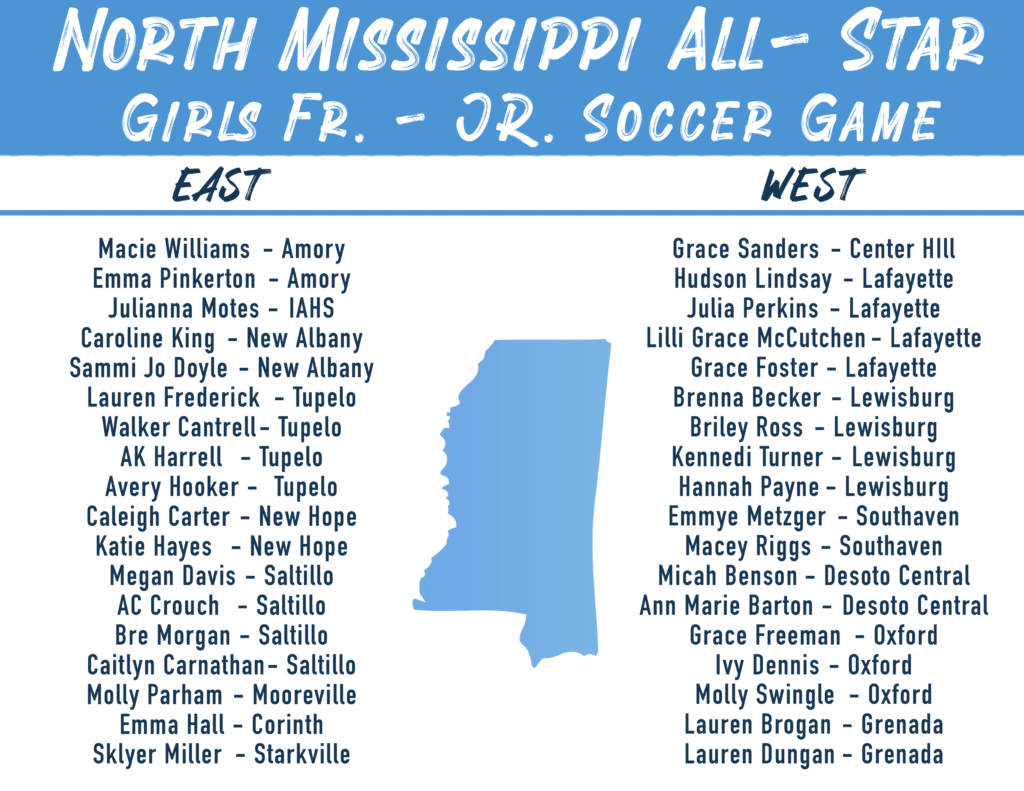 PATRIOTS TO MAC ALL-STAR SOCCER: The Mississippi Association of Coaches released its rosters for the annual North-South All-Star Soccer games in Brandon on Saturday, Feb. 13. DeSoto County soccer will be represented by a group of Lewisburg boys and girls in those contests. They are Jason Hoffman and Braylon Kettler, both of Lewisburg for the boys' North squad, and Miriam Groscost and Julianna Ohrberg, both of Lewisburg, for the North girls.  
The girls will play at 12 noon and the boys will take the pitch at 2 p.m.
The MAC North rosters listed below.