Myah Taylor enters transfer portal
Photo: Myah Taylor (#1) is shown in action during a game against the Bulldogs and Ole Miss (Photo By Austin Perryman)
Myah Taylor, the standout basketball star from Olive Branch High School who went on to play at Mississippi State, Wednesday announced on social media she was leaving Starkville and to put her name in the transfer portal.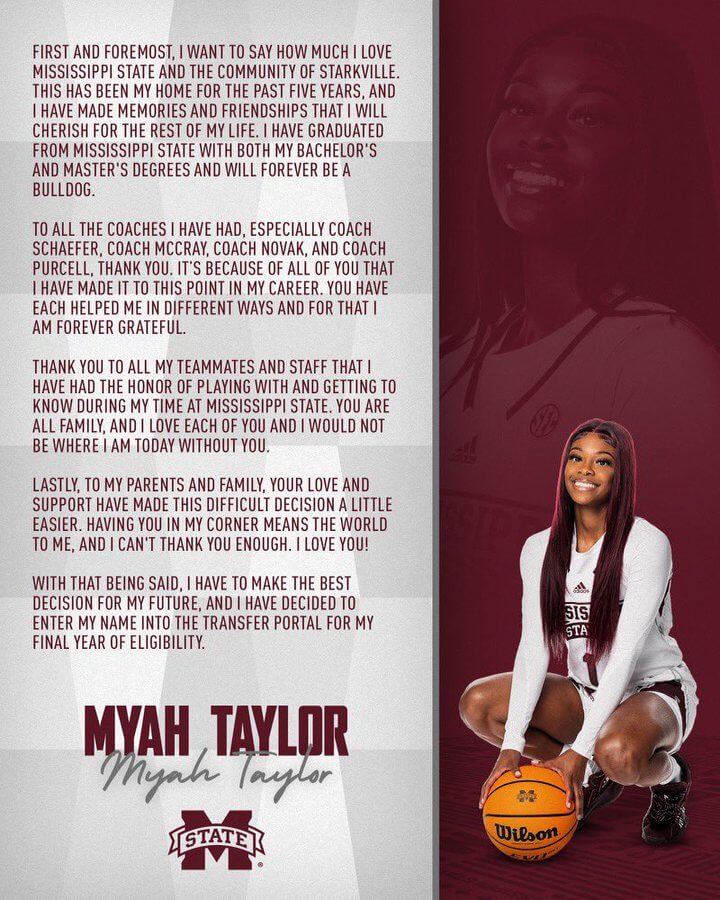 Taylor, who already has achieved her master's degree from Mississippi State, was facing the prospect of playing for yet another coach with the recent addition of Sam Purcell as new Bulldogs coach. Recruited by Vic Schaeffer, she sat out as a redshirt and then played under Schaeffer, NIkki McCray-Penson, and last year under interim coach Doug Novak after McCray-Penson's abrupt resignation due to health reasons.
This past season, Taylor averaged 8.0 points, 2.7 rebounds, and 5.5 assists a game for the Bulldogs, which finished with a 15-14 record. Her 5.5 assists put her in a tie for fifth among NCAA players. Her best season for points per game was in the 2020-21 season, when Taylor netted an average of 9.9 points an outing.
In high school with the Lady Quistors, Taylor was a three-time MIssissippi Gatorade Player of the Year and her jersey number has been retired at Olive Branch High School.