Lady Trojans handle Ambassadors in volleyball
Photo: DeSoto Christian Academy's Sarah Carpenter (9) and Leslie Poulin (30) set a block against Northpoint Christian's Hassie Clare Thurman (7) in Monday's contest. (Bob Bakken/DeSoto County Sports)
Northpoint Christian's volleyball team welcomed neighborhood rival DeSoto Christian Academy to Manley Court Monday night and the Lady Trojans came away with a three-set victory over the Ambassadors, 25-4, 25-9, and 25-15.
"We came out, we were ready to play," Northpoint coach Kim Robinson said. "Mondays can always be a little tough coming back from the weekend, but the girls played a great game."
DeSoto Christian Academy is the private school located on the campus of Longview Heights Baptist Church off Goodman Road in Olive Branch, just two miles to the east of Northpoint's campus next to Broadway Baptist Church on Getwell Road in Southaven. DCA plays a primarily independent schedule.
Monday's first set went relatively easy for the Lady Trojans, running out to a 6-0 lead, which became 14-2 when DCA took a timeout. Northpoint continued a long service run out of the timeout and scored 11 of the next 13 points for the 25-4 first set victory.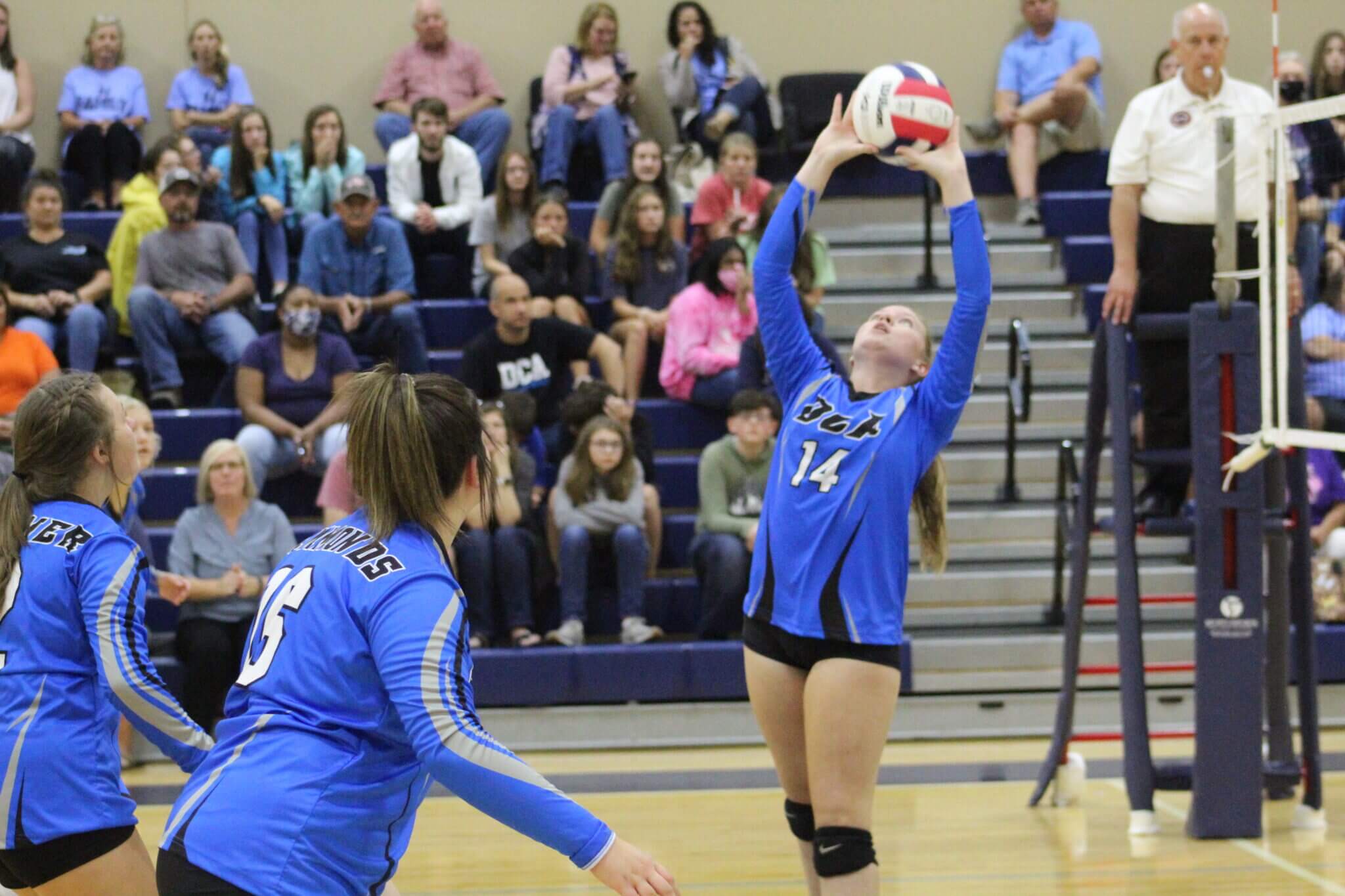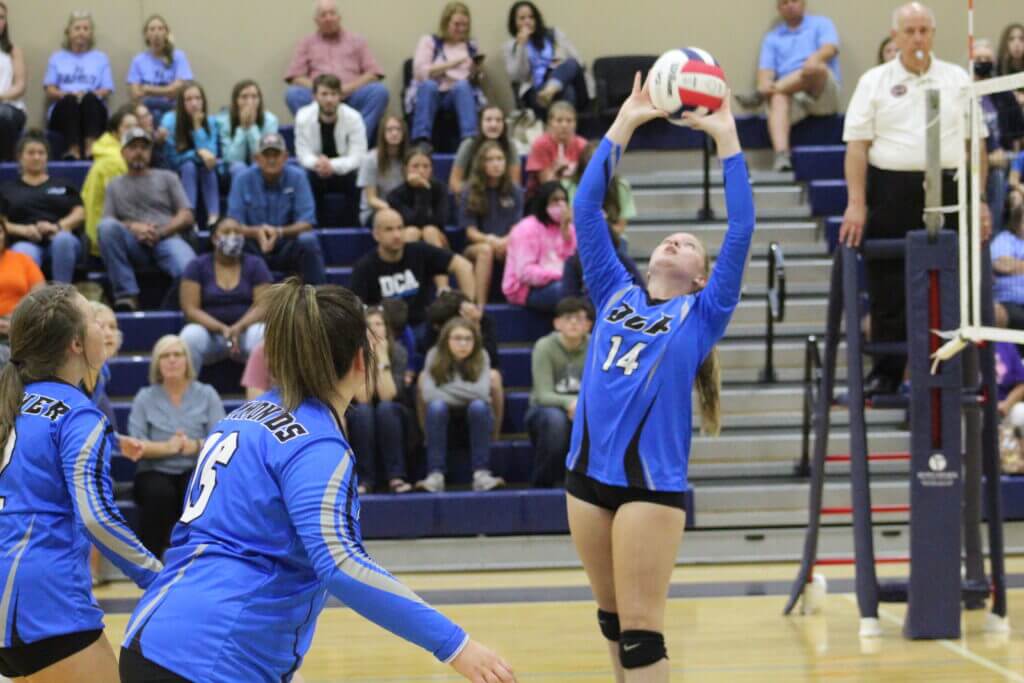 The Lady Trojans took control again in the second set, getting a 4-1 lead on a service ace from Quinn Thurman. A long serve by the Ambassadors fashioned a 10-5 set lead for Northpoint, which later benefited from a long rally to score a point and a 14-6 advantage.
That lead became 16-7 wehen DCA took another timeout, but when Hassie Clare Thurman followed with a service ace, Northpoint had an 18-7 bulge.
A wide DCA serve made it 21-9 Northpoint, which won the set when Isis Reid's serve was not returned by the Ambassadors for a 25-9 final score.  
The Lady Trojans again took an early 3-1 lead in the third set but DCA closed the gap momentarily when a Northpoint serve went long.  However, Northpoint would then go on a five-point run for an 8-2 lead.
Later in the set, Lexi Moore scored a point for DCA with a shot off a Northpoint block to cut the margin to 13-7. However, Hassie Clare Thurman's service ace off the net gave the Lady Trojans a 16-7 lead in the third, and what became the final set. 
A kill by Quinn Thurman moved Northpoint ahead 20-10, and the teams traded points until a DCA volley into the net ended the set 25-15 and the match 3-0.
"This team has played very, very well," Robinson said about her Lady Trojans thus far in the season. "We have already played some tough competition, were able to go to Knoxville, Tennessee and play in a tournament and we came out well."
Robinson, in her first year at Northpoint after serving as assistant director and master coach for the Memphis Volleyball Academy, is stressing "Family" this season as she strives to bring her young charges together into a cohesive unit.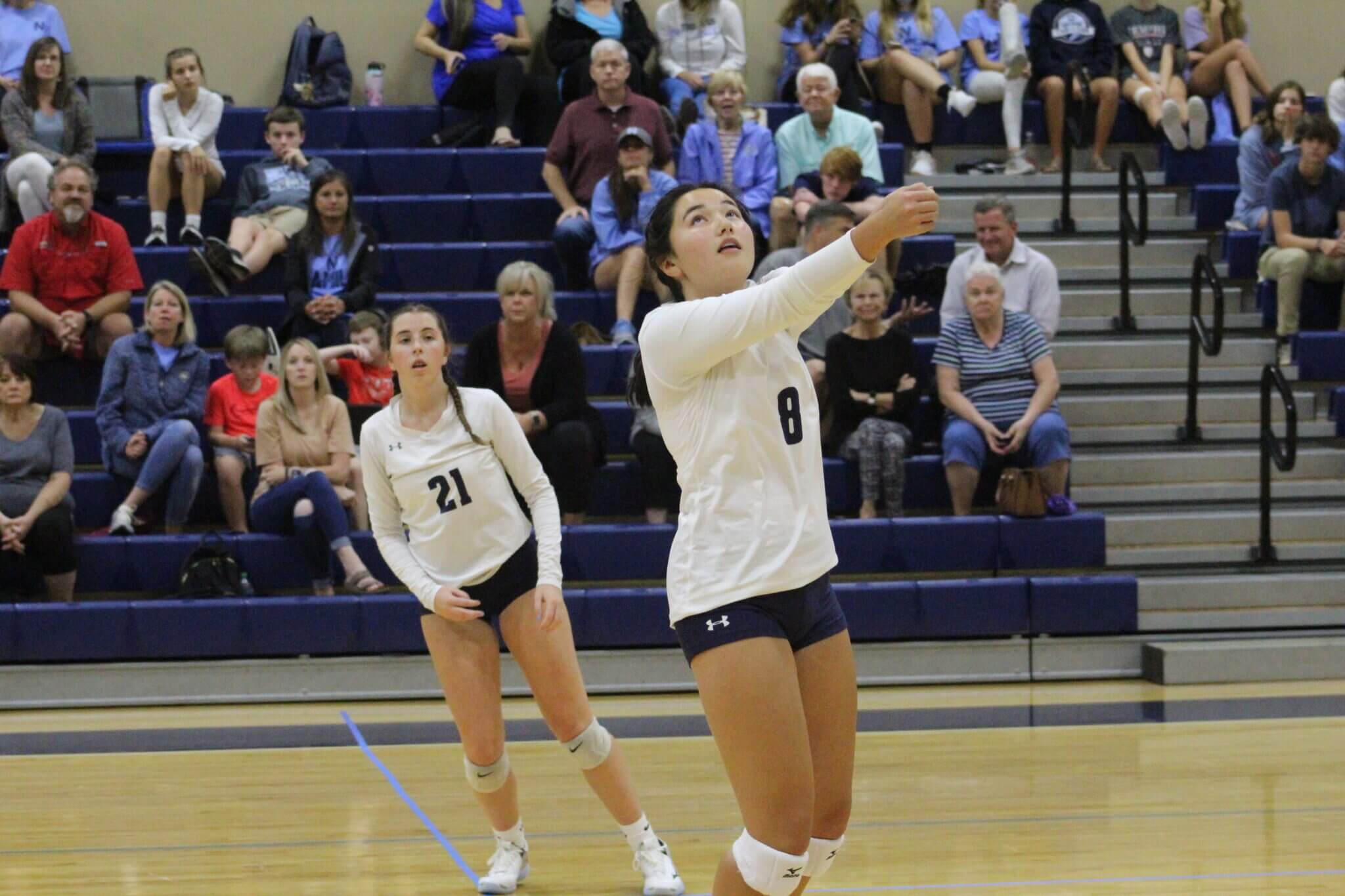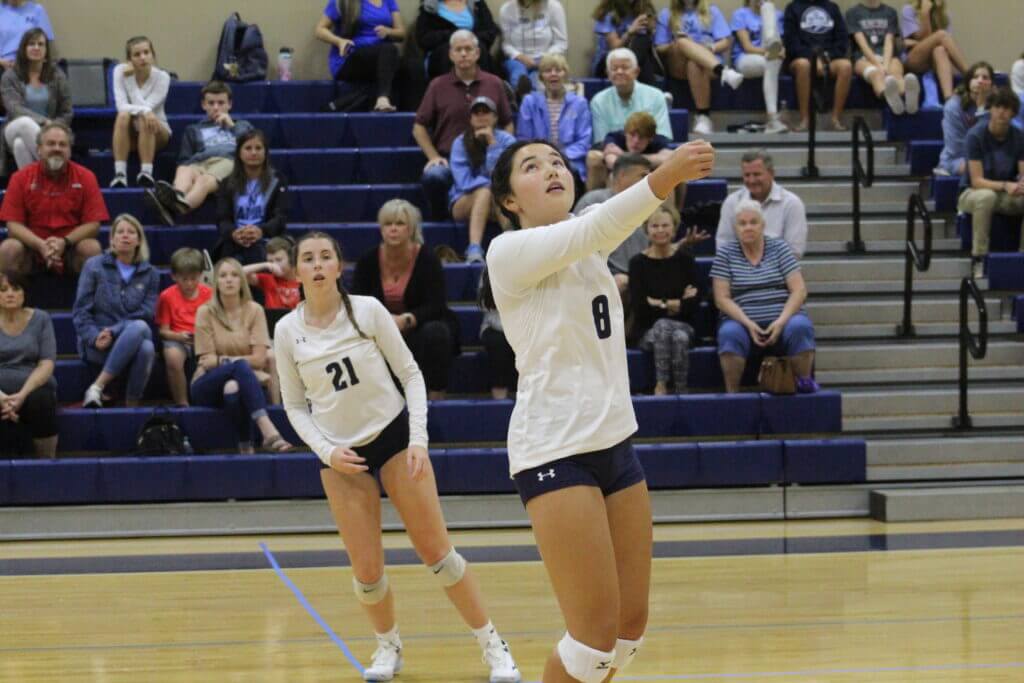 "They are really coming together this season," Robinson said. "We absolutely love the camaraderie that we have and we have really developed a family since I've been here. It's been a lot of fun.
The Thurman twins, Hassie Clare and Quinn, are both freshmen who Robinson said have helped lead the Lady Trojans on the floor.
"They are leading our kills right now, as well as our blocks and our digs," Robinson noted.
Robinson has also coached the Memphis Nighthawks program and was also an assistant coach at St. George's in Collierville, Tennessee when the Lady Gryphons won the TSSAA Division II-A state championship in 2019 and made a sub-state appearance the following year.
St. George's is set to host Northpoint in the teams' next match Tuesday night in Collierville, Tennessee, with the varsity match beginning at 6 p.m.