Lady Patriots win at BMC cross country race
The Lewisburg High School girls won the Topper Trails Classic cross country meet and the Patriot boys were second in the same meet at Blue Mountain College on Saturday.  
The Lady Patriots finished with 24 points to Senatobia's 43 points. New Albany was third with 65 points.
Lewisburg was led by a trio of runners who finished in three of the top four places. After individual winner Catherine Truemper of New Albany (21:35.00), Lewisburg's Mary Murphy was second in a time of 22:04.07. Murphy was followed in third place by Kaydi Blanchard, who ran the five-kilometer course in a time of 22:34.48 and Rylee Blancard was fourth in a clocking of 22:56.62.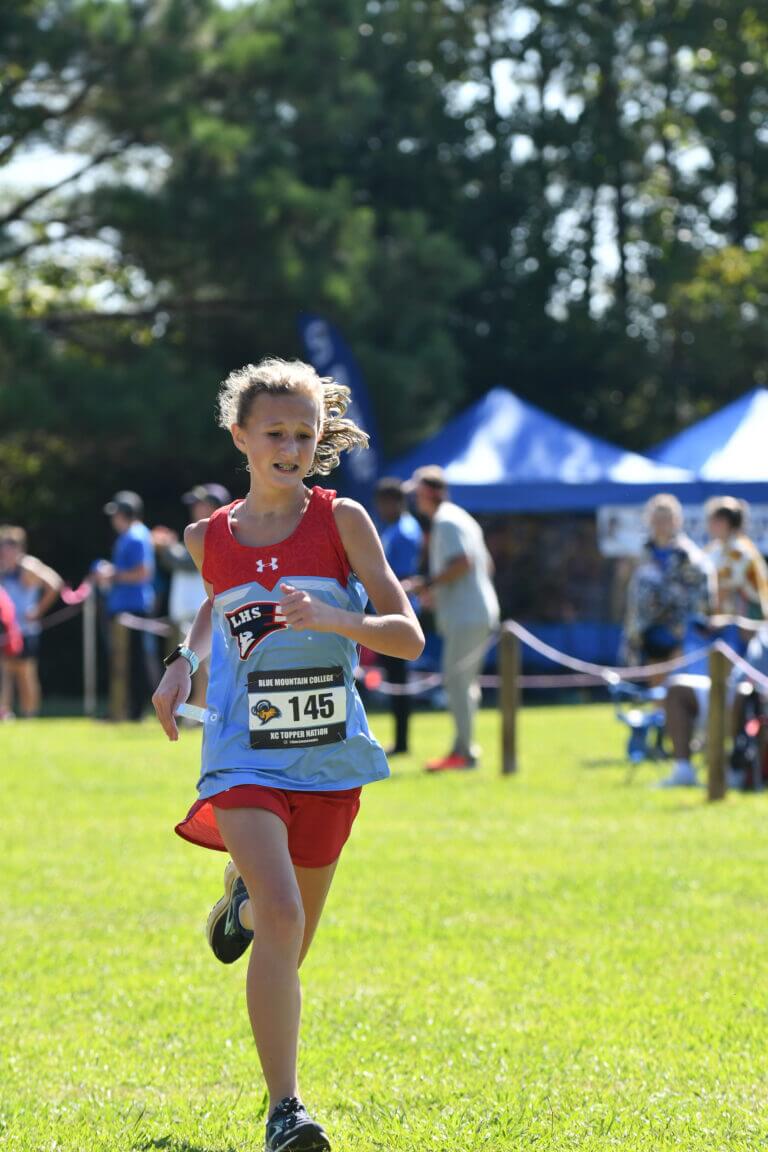 The Patriot boys were second to Senatobia 23-49. Hudson McRae led the Lewisburg runners in a time of 18:54.14 and finished fourth overall.
Kendrick Matthews of Southaven was the individual boys' winner in a time of 18:17.04. Southaven had runners take part in the meet but did not run for team scores.
The lead Southaven girls' runner was Ashari Johnson, who ran a 25:24.02 time. 
More photos from the meet are available on the SportsPic.org website.