Text alert causes fair confusion
Photo credit: Mid-South Fair on Twitter
A text alert sent out by the DeSoto County Sheriff's Department caused confusion Saturday night about whether the Mid-South Fair was open or not. 
Combined with a traffic accident on I-55 near the Landers Center, where the fair was being held at about the same time, the area saw congestion and questions were raised about the fair's status for the evening.
The Sheriff's Department uses what is called a Nixle alert, a service that law enforcement agencies across the country use, where citizens can receive official text messages to a mobile phone from the department when roads are closed due to flooding or accidents, or other important information needs to be disseminated. 
Public safety agencies use Nixle alerts in times of severe weather, criminal activities, severe traffic, missing persons and other important messages.
Saturday evening, the Sheriff's Department sent out a Nixle alert about the Mid-South Fair status which apparently was due to a miscommunication.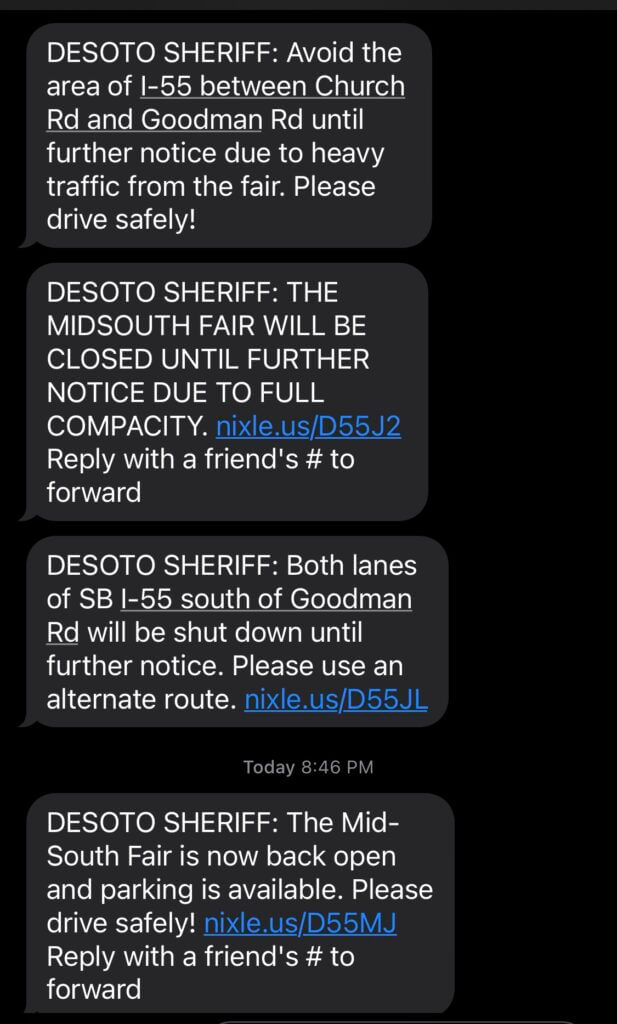 The Mid-South Fair followed with a social media message stating that the Nixle alert message was not correct.  
About the same time, there was a report of a car crash on southbound I-55 between Goodman and Church Road that DeSoto County Government reported on its Facebook page and was pushed out by the Sheriff's Department with the Nixle alert.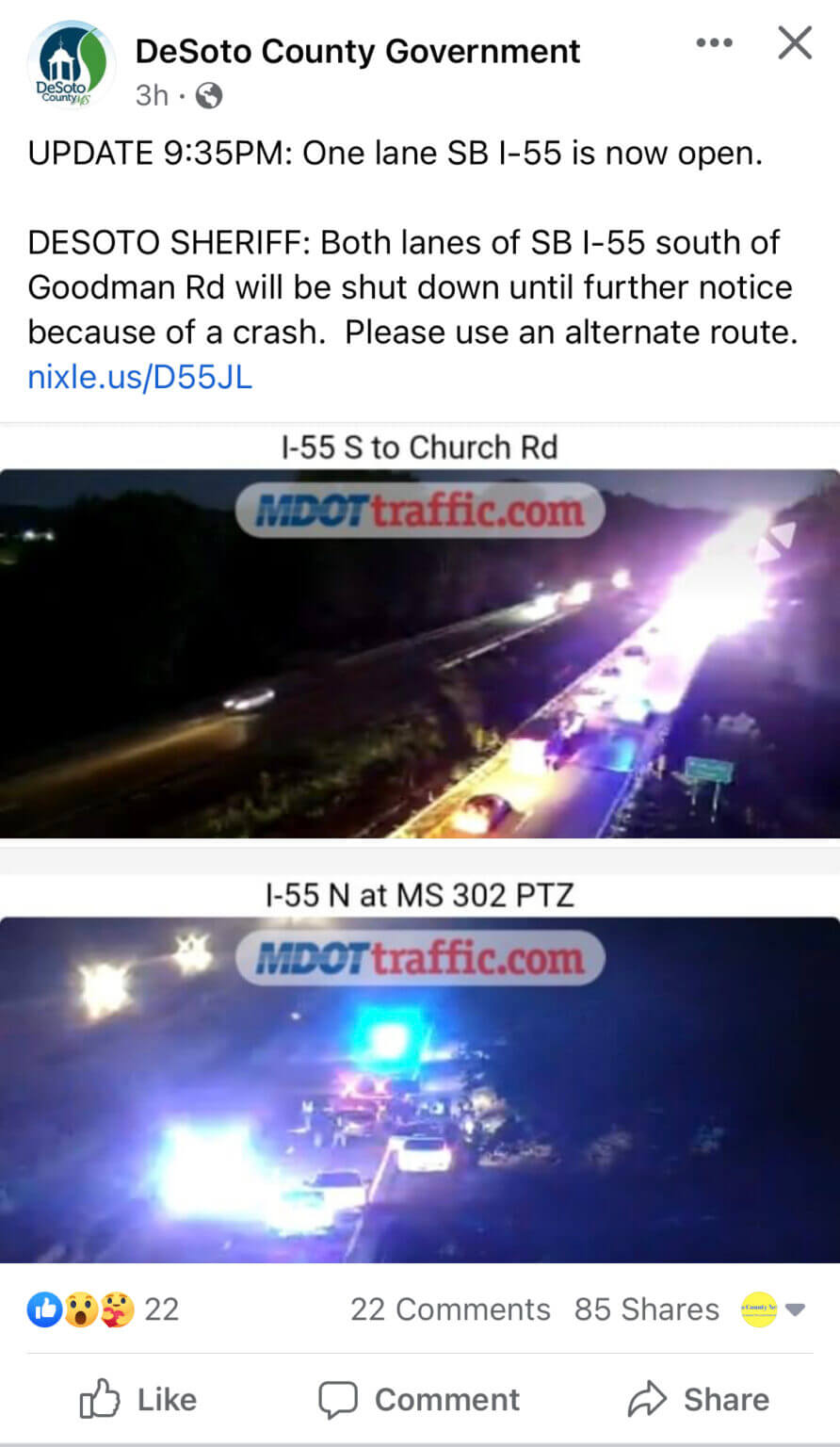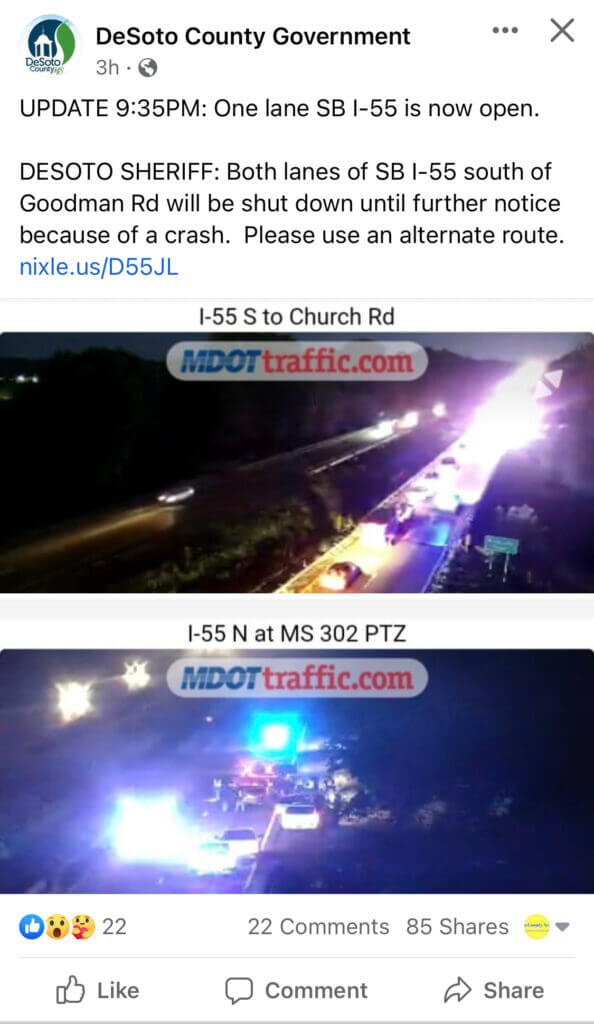 Both southbound lanes, where the accident happened, have since been reopened.