Lady Gators fall in North Half finals
Kailey Gooch (25) of Lafayette looks to fire a kill attempt against a Lake Cormorant block during Tuesday's North Half finals in Oxford. (Bob Bakken/DeSoto County Sports)
Lafayette (Oxford) will play Vancleve at Clinton High School Saturday at 6 p.m. for the Mississippi High School Activities Association (MHSAA) 5A state volleyball championship.
The Lady Commodores won the North Half title over defending champion Lake Cormorant in four sets Tuesday evening in Oxford.
Set scores in the contest for Lafayette were 20-25, 25-13, 25-15 and 25-13.
"We knew tonight we would have to play really, really well at all times," said Lake Cormorant coach Christina Morgan. "Lafayette was the better team tonight."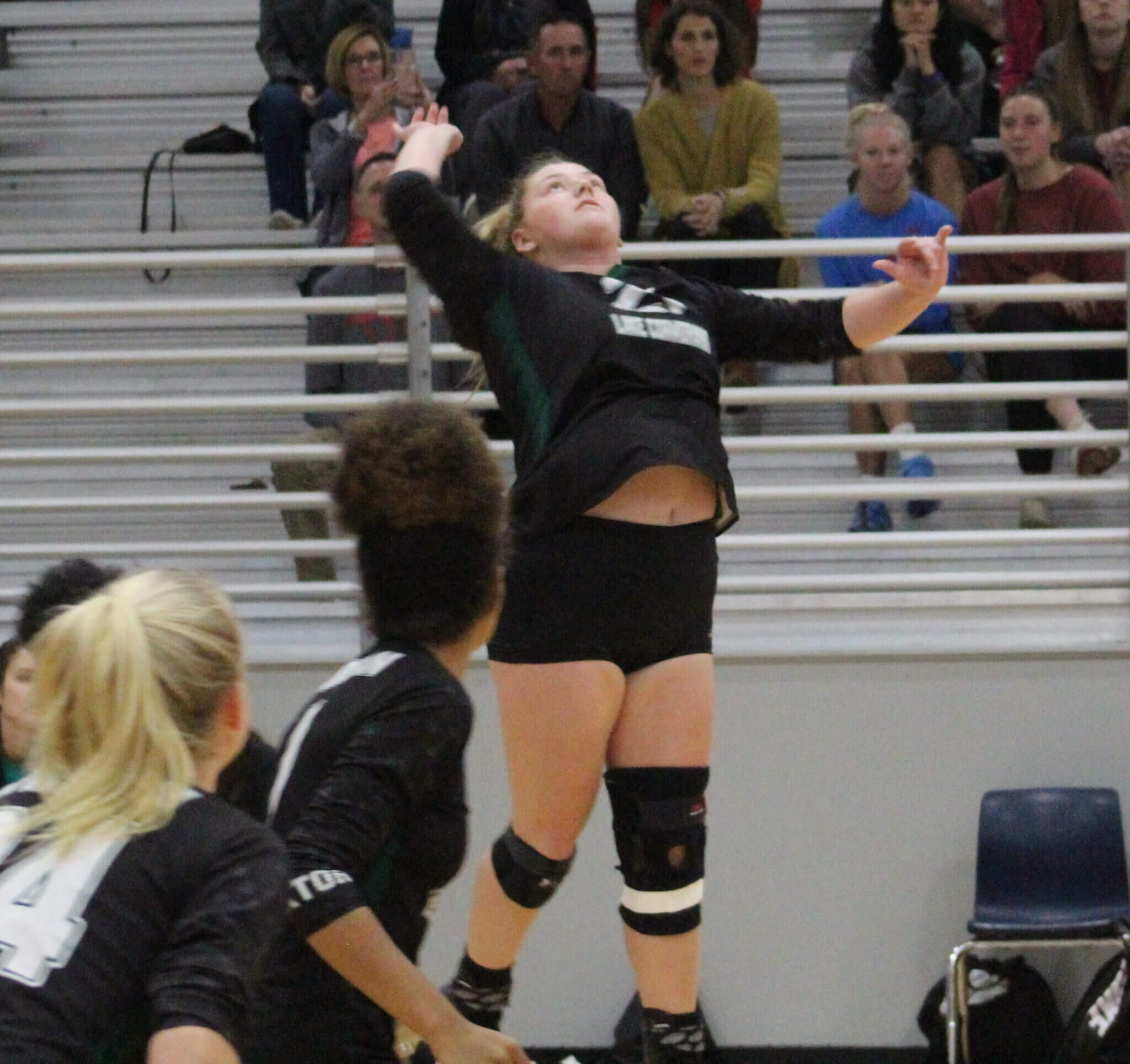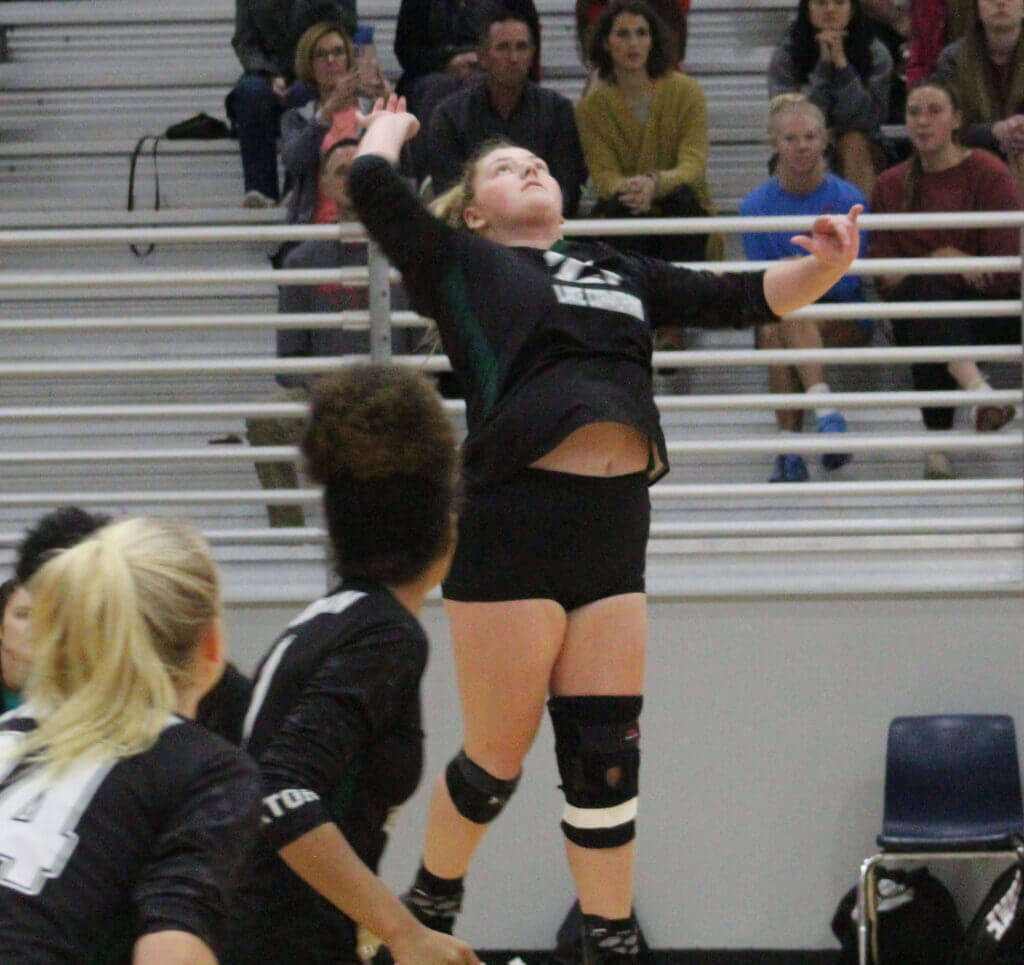 The Lady Gators rallied from a 10-8 deficit in the first set to take a 14-11 lead and a Lady Commodore timeout. Lafayette recovered out of the timeout and had an 18-17 lead, but when Paige Griffin powered a shot off a Lafayette block, Lake Cormorant regained a 20-19 lead. Griffin later followed with a serve that glanced out of bounds off a Lafayette player and another volley that went out finished the set for the Lady Gators.
"I think we came out with a game plan of what to do and we executed really well in the first set," Morgan said. "We were able to put a lot of pressure and keep them out of system so their big hitters weren't swinging as well as they did later in the last two sets."
Lafayette opened the second set taking a 9-6 lead and extended it to 15-9. The Lady Dores scored five of the next six points for a 20-10 edge and went on from there to the 25-13 set win.
The third set went to Lafayette from the start, as the Lady Commodores had a 5-1 lead after an ace from Mary Laurel Bumgardner and a 10-3 when Griffin's volley went wide of the court.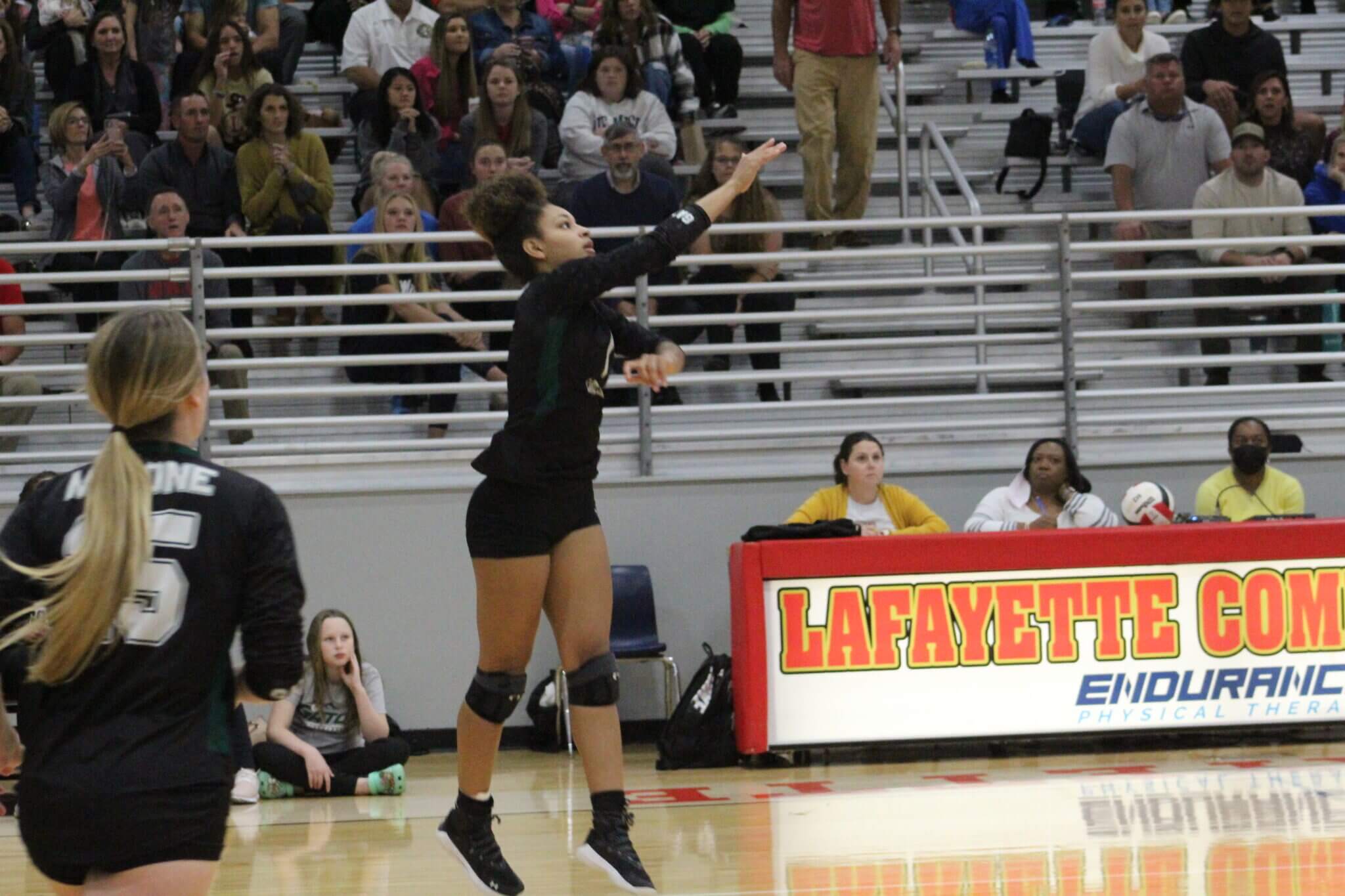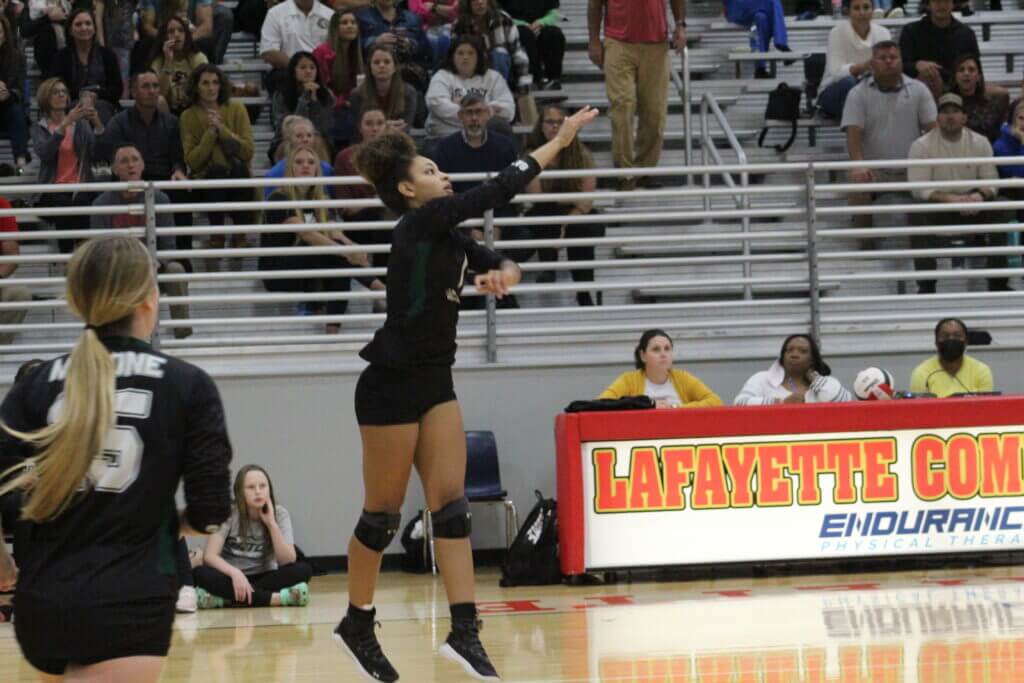 It became 15-5 Lafayette as Jania Rose's volley went out but after a side out, Rose came back to serve an ace and get Lake Cormorant within 15-7.
Lundyn Wilson fired a kill to get the Lady Gators within 18-13 but a Lafayette kill gave them a 20-14 lead. Five of the next six points went to Lafayette for the 25-15 third set victory.
In the deciding set, Lake Cormorant fired off seven of the first eight points for a 7-1 lead but a turning point came when London-Grace Daniels fired an ace for an 11-10 Lafayette lead. The Lady Dores claimed a 14-11 lead but Griffin again helped rally the Lady Gators to within 14-13.A kill from Presley Thomas grew the home team's lead to 20-13 and five more points finished off the Lady Gators 25-13.
"I believe we grew as a team throughout the season," Morgan said about the year. "This is one of the funnest groups of girls I've ever coached. I'm proud of them and to be one of the top four is something to be proud of."
NORTHPOINT SEASON ENDS AT STATE: Northpoint Christian's volleyball team fell twice on Tuesday to be eliminated from the Tennessee Secondary Schools Athletic Association (TSSAA) Division II-A state tournament being played at Middle Tennessee Christian School in Murfreesboro.
Late Tuesday morning, the Lady Trojans lost to Battle Ground Academy 3-1 (26-24, 22-25, 25-11, 25-23).
In a twist that other states do not do in volleyball, the Tennessee Final Four has a loser's bracket that allows first-round losing teams the chance to come back through the bracket to the championship game.
However in the loser's bracket first round Tuesday afternoon, Northpoint fell again, this time to Concord Christian of Knoxville 3-1 (25-23, 20-25, 25-18, 25-10).
It was the first trip to the state tournament Final Four since 2007 for Northpoint, then known as SBEC, lost to Harding Academy and St. George's of Collierville.
SPORTS ETC:
Former Lewisburg soccer player Ally Bailey has been named Mississippi Association of Community Colleges Conference (MACCC) women's soccer offensive player of the week. The Northwest Mississippi third-year sophomore scored the Lady Rangers' only goal in a 2-1 loss to nationally-ranked East Central, then added three goals and two assists in an 8-1 rout of Dyersburg, Tenn. State last Friday.
The Northwest Mississippi Community College football team is ranked ninth in the latest NJCAA Division I national rankings. The Rangers play Thursday at home against Itawamba in Northwest's homecoming game at 7 p.m.
The Lewisburg at Southaven high school football game scheduled this week has been moved from Friday to Thursday, due to a statewide shortage of officials.