Jaguars, Lady Tigers outpace county runners
DeSoto Central and Hernando won team championships Saturday at the DeSoto County cross country meet held at the Olive Branch soccer complex.
Despite Hernando's Graham Weiss winning the individual championship, the Jaguars mustered together a low score of 26 points to win the team title. Hernando was second with 50 points, followed by Lewisburg in third place with 86, just two points fewer than fourth place Olive Branch with 88. Center Hill took fifth place with 127 points.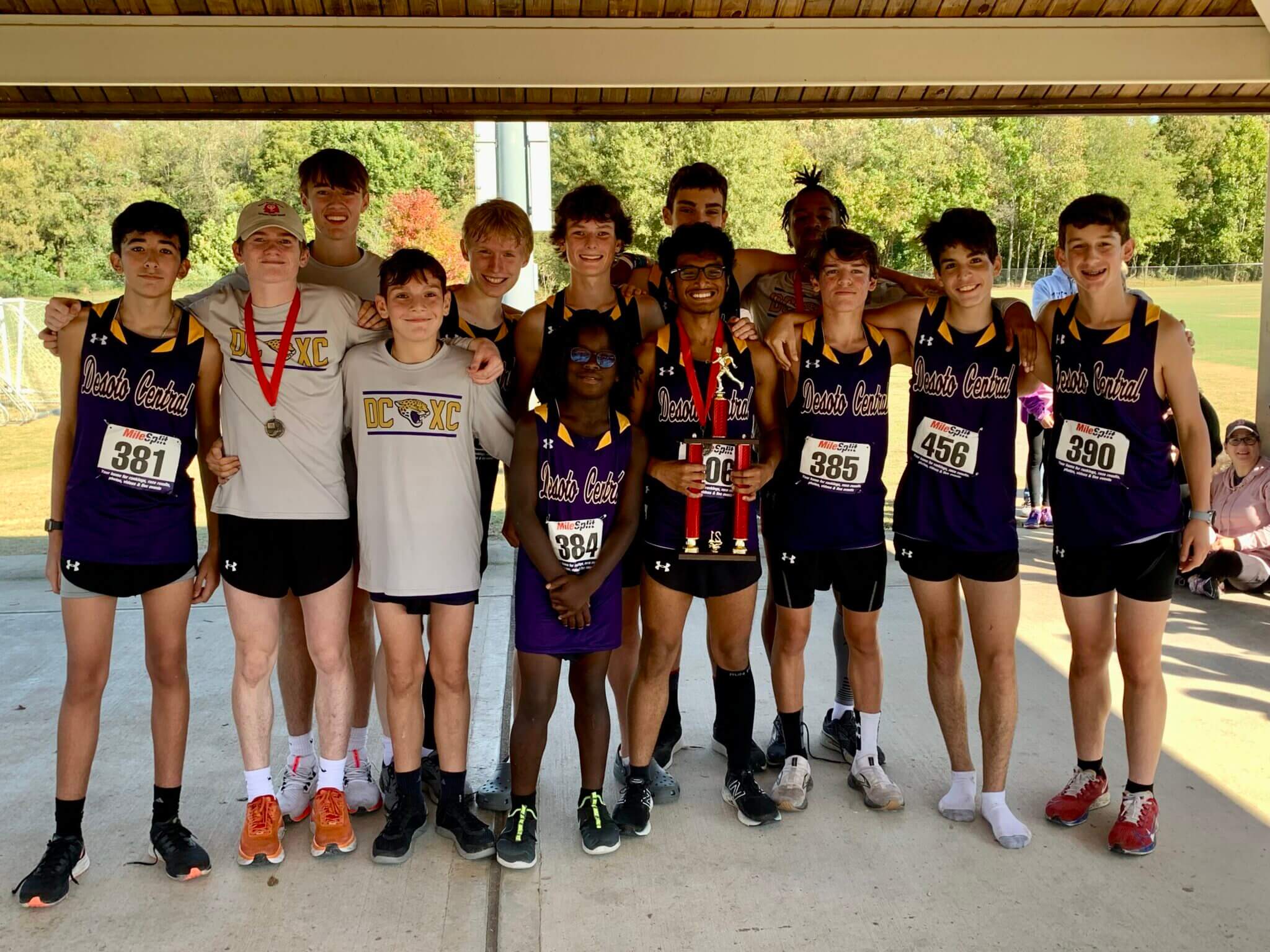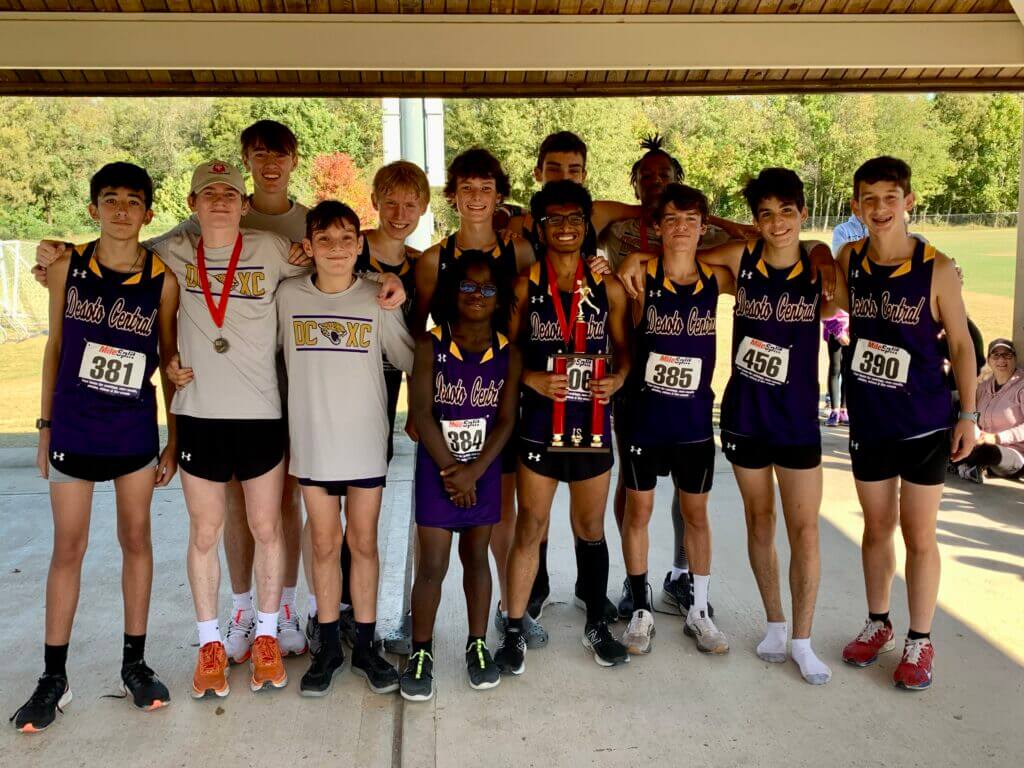 The top seven in each race, boys and girls, received All-County designation. After Weiss, a sophomore who finished the five-kilometer race in a time of 17:06.85, DeSoto Central's Dhilan Patel was the meet runner-up in a time of 17:38.58.
Third place went to Patel's teammate Gavin Brown in a time of 17:42.13, just two seconds ahead of Southaven's Kendrick Matthews at 17:44.71.
Ryan Williams of DeSoto Central finished in fifth place in a clocking of 17:53.04 and Caden Louder of Olive Branch was sixth with a time of 18:01.33.
Finishing the top seven and receiving All-County honors was seventh-place winner Jackson Dickerson of Lewisburg in a time of 18:09.32.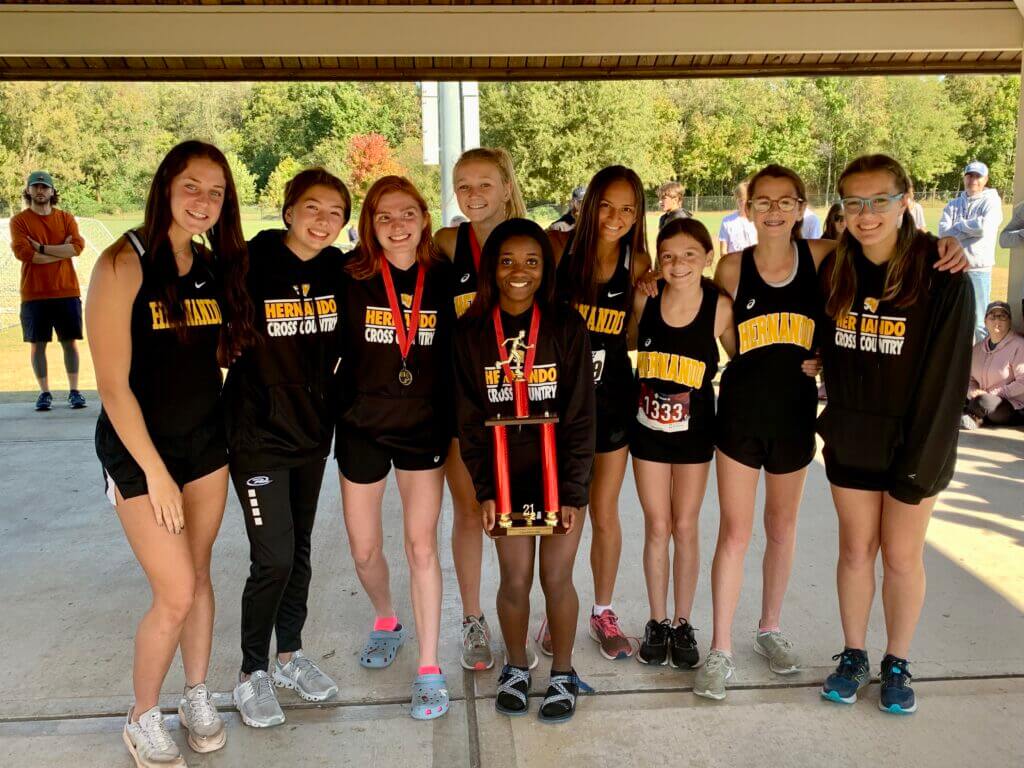 Led by a top-three finish, the Hernando LadyTiger claimed the girls' team championship with 22 points to Lewisburg, who was second with 35 points.
Jessica Cartwright led the field with a race-winning time of 19:42.24, followed by teammates Riley Jackson in second at 20:37.81 and third-place winner Madison McMillen at 20:53.05.
Fourth place went to Rylee Blanchard of Olive Branch, an eighth-grader, who ran the five kilometers in a time of 21:16.12, ahead of fifth-place finisher Adrienne Sylvester of DeSoto Central 21:25.68.
Kaydi Blanchard of Lewisburg was sixth in a time of 21:36.15 and the seventh-place winner and the final All-County honoree was Mary Murphy of Lewisburg at 21:39.95.
Following are photos of the All-County Cross Country teams after Saturday's meet.