Holiday basketball action heats up this week
DeSoto Central hosts two days of high school basketball this week, Monday and Tuesday at both the high school and middle school gymnasiums.
The second annual DeSoto Central Christmas Invitational begins Monday morning at 11 a.m. with Independence girls against Cleveland Central. A full day of games will continue through 8 p.m., when the host Jaguar boys play Germantown (Madison).
The classic will continue at both the middle school and high school gyms Tuesday morning. One game of note at the high school gym will be Horn Lake against Germantown (Madison) Tuesday at 2 p.m.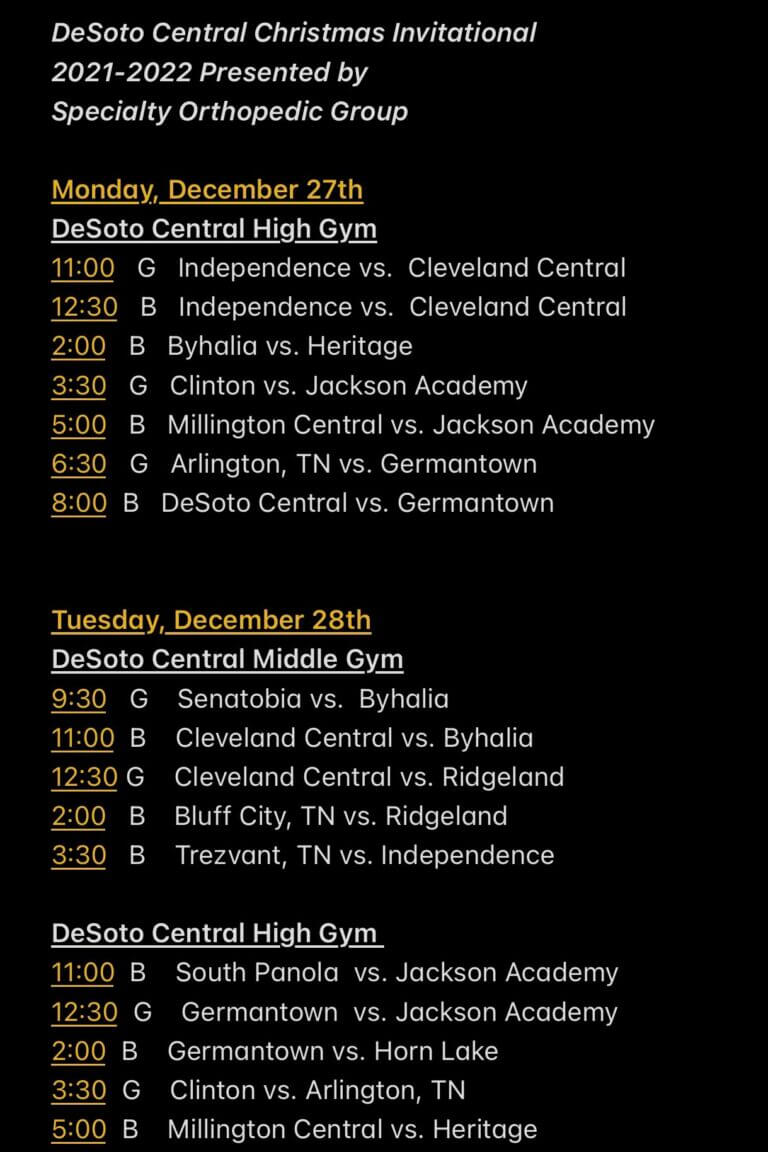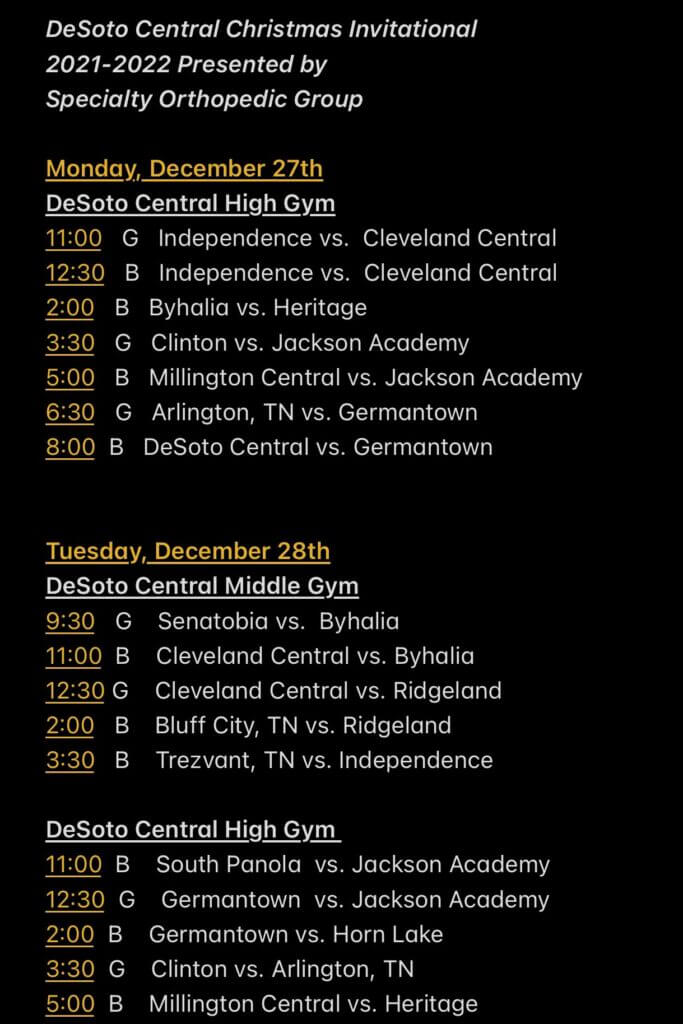 NORTHPOINT RETURNS TO ACTION: Both Northpoint boys' and girls basketball teams are back on the hardcourt, starting Monday, The Trojans are in the Fayette Academy Christmas Classic in Somerville, Tenn., where they meet Memphis Academy of Science and Engineering at 3 p.m. Monday.
Meanwhile, the Lady Trojans start play in the Dragon Fire Invitational at Collierville High School, meeting Freedom Prep at 12 noon Monday.