Eagles, Mustangs, advance in playoffs
Photo: Lake Cormorant's Kamarion Franklin drives on Jayden Tatum of Columbus during Tuesday's MHSAA 5A state playoff contest at Lake Cormorant. (Bob Bakken/DeSoto County Sports)
The Horn Lake Eagles held off Jackson Murrah and Center Hill routed Oxford in high school basketball playoff action Tuesday night. Meanwhile, Starkville bounced DeSoto Central, Columbus soared past Lake Cormorant and in TSSAA D2-A West Region play, Jackson, Tenn. Sacred Heart of Jesus defeated Northpoint Christian.
Here's a recap of what happened in high school hoops Tuesday night.
HORN LAKE 65, JACKSON MURRAH 63: The Horn Lake Eagles took a 14-point lead in the second half against the Murrah Mustangs but had to fight the visitors off at the end for the two-point 6A first round victory.
"They can shoot the ball so well, but we got it done," said Eagles coach William Bentley.
Dimp Pernell led Horn Lake in scoring with 18 points, followed by John Randle with 11 points. Ky Pernell and Jordan Pointer each added 10 for the youthful Eagles, who start one senior, three juniors and a sophomore.
Horn Lake heads to Tupelo for a second-round game Saturday evening.
STARKVILLE 72, DESOTO CENTRAL 42: Starkville, ranked as high as third in Mississippi 6A, hosted DeSoto Central and dominated the Jaguars 72-42 in a first-round game. The Yellowjackets led by 13 at 33-20 at halftime and ran away from DeSoto Central in the second half, outscoring the Jaguars 28-9 in the third quarter. Tuesday's contest marked the third straight year for DeSoto Central in the state playoffs and the Jaguars finished the season with a record of 13-12, marking back-to-back winning seasons for the first time since 2013-14. Starkville comes to DeSoto County Saturday for a second-round game at Southaven.
CENTER HILL 92, OXFORD 59: The Center Hill Mustangs held a four-point lead at 20-16 over the Oxford Chargers at the end of the first quarter in Tuesday's 6A first-round playoff game. Center Hill then broke the game open to take a 41-28 lead at halftime and increased it to 72-45 after three quarters on its way to the 33-point victory. Deshun Dunn led Center Hill in scoring with 23 points and Brandon Woods added 18. The Mustangs now travel to Clinton to challenge the Arrows Saturday evening for a second-round 6A contest.
COLUMBUS 54, LAKE CORMORANT 38: Columbus eliminated last year's MHSAA 5A state runner-up Lake Cormorant Gators 54-38 in a first-round contest in the Swamp Tuesday night.
The Falcons advanced to play at Provine in the second round on Saturday evening.
A young Lake Cormorant squad battled with the Falcons through the first half, leading 11-10 after one quarter and 24-22 at halftime. The Gators still held a 31-29 advantage with 3:22 left in the third quarter before Columbus erupted from there and held Lake Cormorant to only seven points the rest of the game.
"We had a hard time getting into an offense and getting into the groove in the second half," said Gators' coach Bryant Worsham. "I thought we did great in the first half, but in the second half we couldn't get back into the groove."
Tre Dismuke led Columbus with a game-high 17 points, followed by Willie Young with 11. Lake Cormorant was paced by Alijah Jackson with 12 points.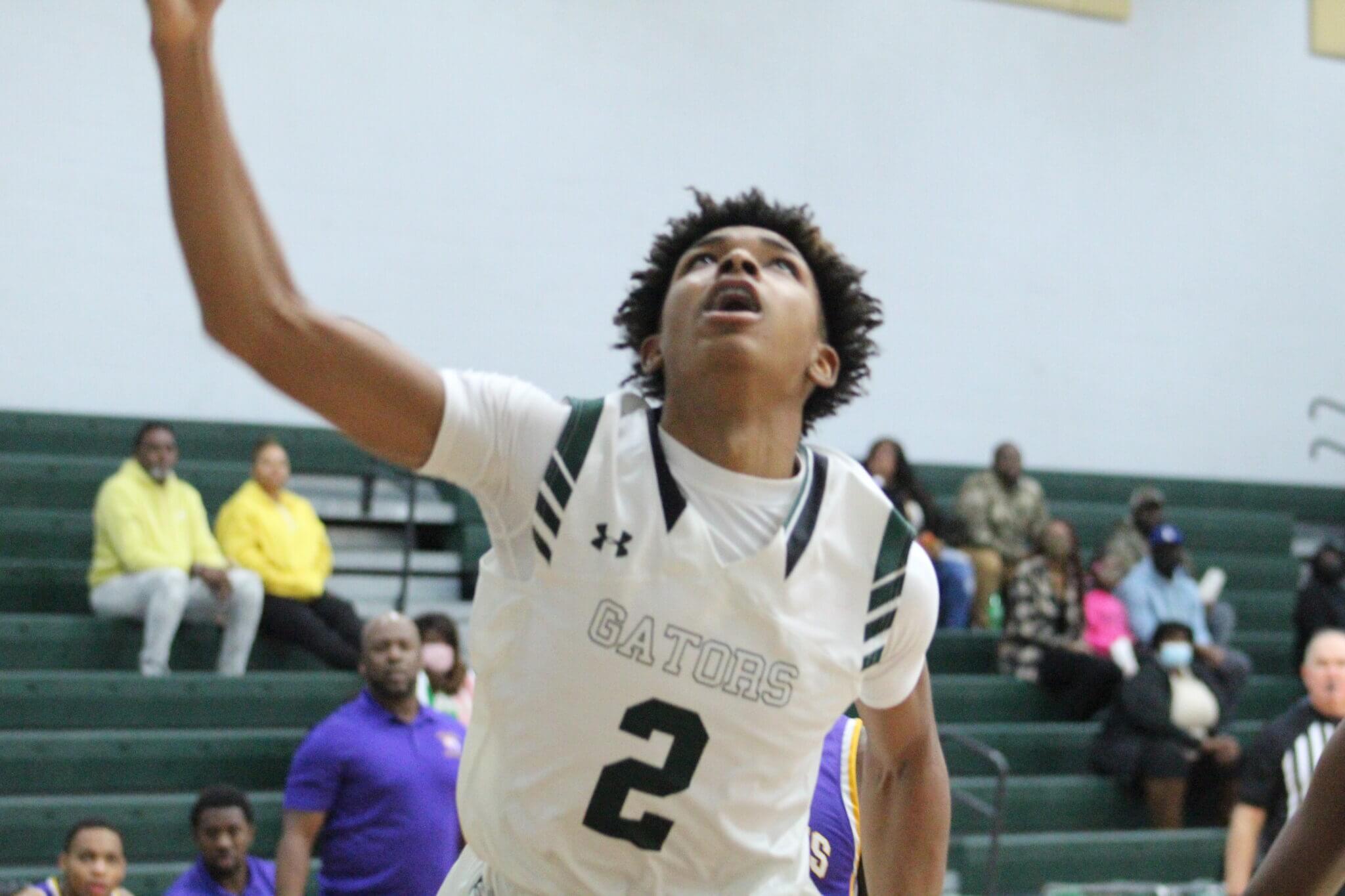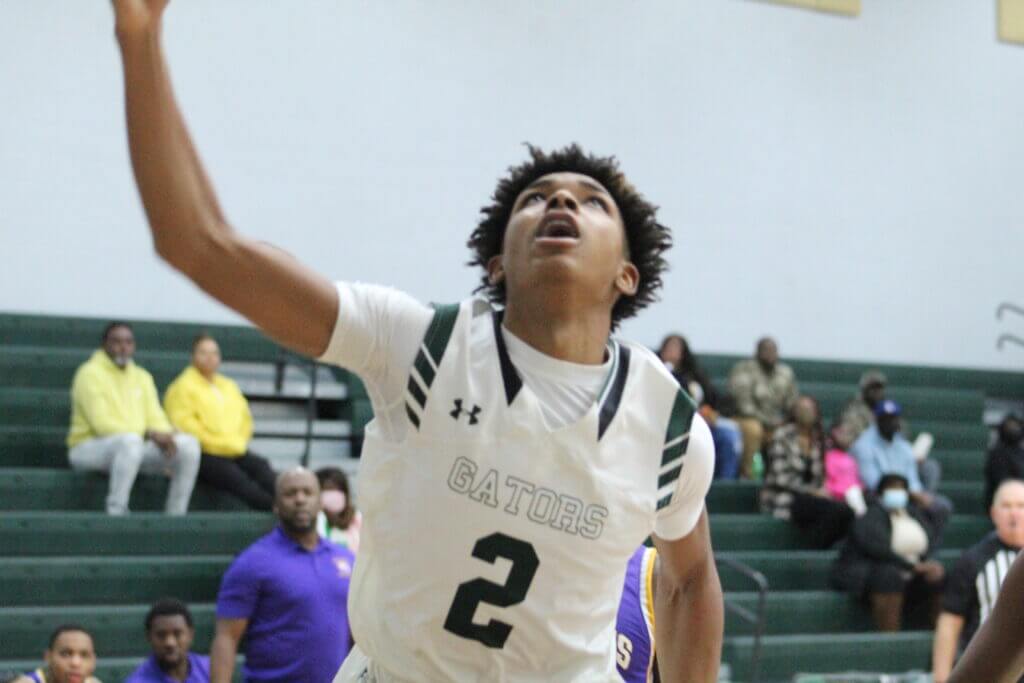 "He works hard and it shows on the floor," Worsham said about Jackson. "He makes shots that, I don't know how they go in but they go in."
JACKSON, TENN, SACRED HEART OF JESUS 76, NORTHPOINT CHRISTIAN 61: The Northpoint Christian Trojans saw their boys' basketball season come to an end Tuesday night in Jackson, Tennessee by a 76-61 score. Christian Gilliland led Northpoint in scoring again, hitting for a total of 30 points, followed by Darius Naylor with 17.
The Trojans found themselves down quickly 22-9 after one quarter but rebounded to get within 34-23 at halftime and within six at 48-42 after three quarters.
With the victory, Sacred Heart, which received a first-round bye, plays in the TSSAA D2-A semifinals Friday night against St. George's of Collierville, as the semifinals, consolation and championship games in both boys' and girls basketball, now head to Fayette Academy in Somerville, Tennessee this week. The boys' semi finals are played Friday night.
SPORTS ETC.: The Memphis Americans National Indoor Soccer League teams are offering free tickets to its games on Sunday, Feb. 20 at the Landers Center, starting at 3:30 p.m. That afternoon, the Americans men's and women's teams are playing the Fayetteville Fury.
Those interested can redeem up to six free tickets by completing this form.
One request per email address is allowed.
You must be 18 years or older to redeem.
Current season ticket holders can contact chris@memphisamericans.com to request upgraded tickets for the game, as well.