Division volleyball battle goes to Lady Jags
Two of the top high school volleyball programs in DeSoto County met Wednesday night and it was DeSoto Central that came away with a 3-0 victory over the visiting Lewisburg Lady Patriots. Set scores of the match for the Lady Jags were 25-21, 25-12, and 25-16.
Entering the match, DeSoto Central was the top-ranked 6A team in the state, according to the prep sports service Maxpreps, and Lewisburg was ranked third.
Wednesday night, DeSoto Central trailed early in the first set 5-4 and 6-5, but then reeled off five straight points for a 10-6 lead. When the set moved to 15-9 DeSoto Central, Lewisburg rallied back to get within 15-13 and the Lady Jags called a timeout.
The closeness of the set continued, but DeSoto Central never relinquished the lead, taking a 23-30 lead when a ball was hit into the net.
An exchange of points followed and a soft shot over a Lewisburg block by Lady Jag Amonie Silas made the score 24-21 and DeSoto Central went from there to finish off the set.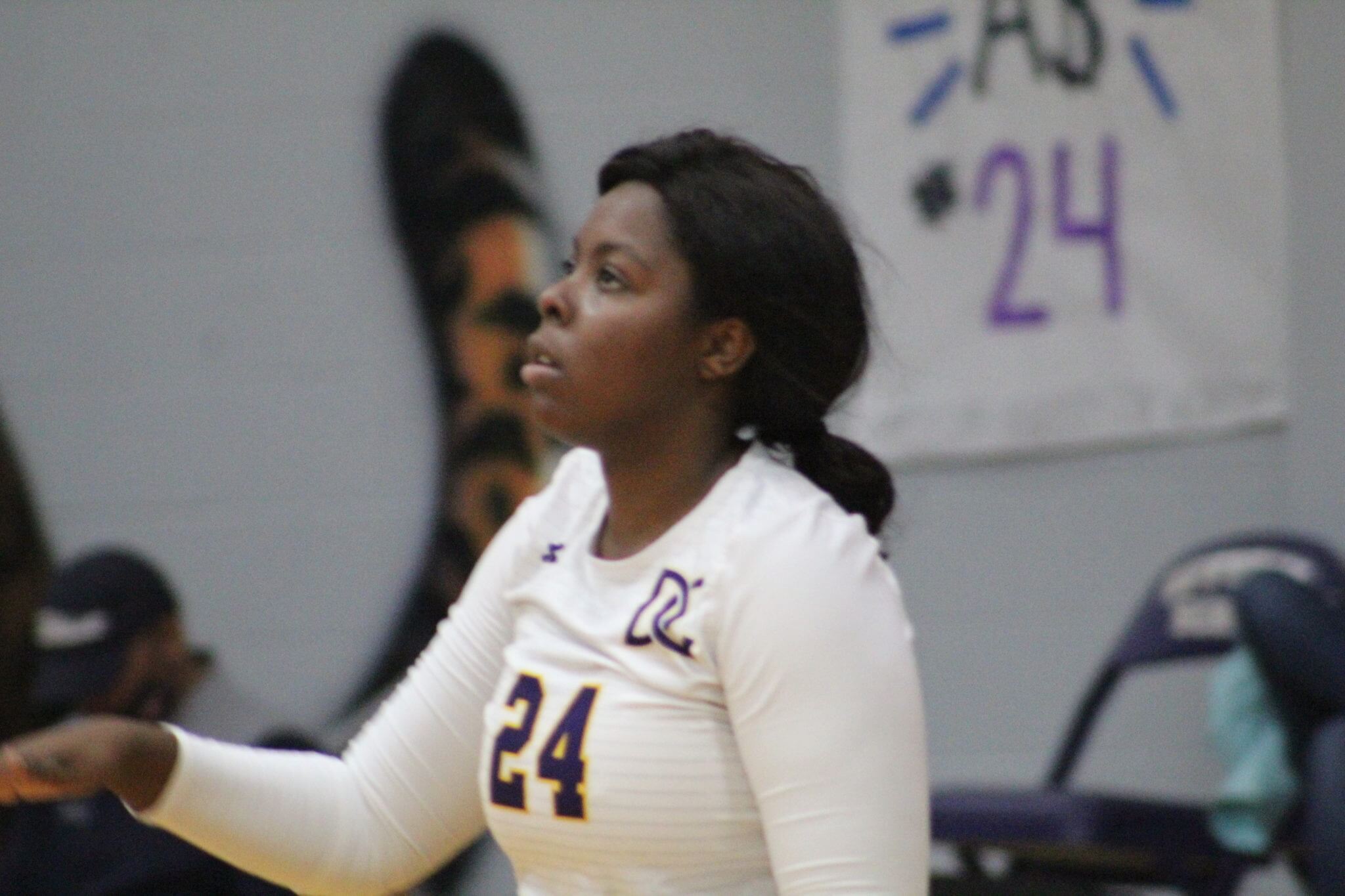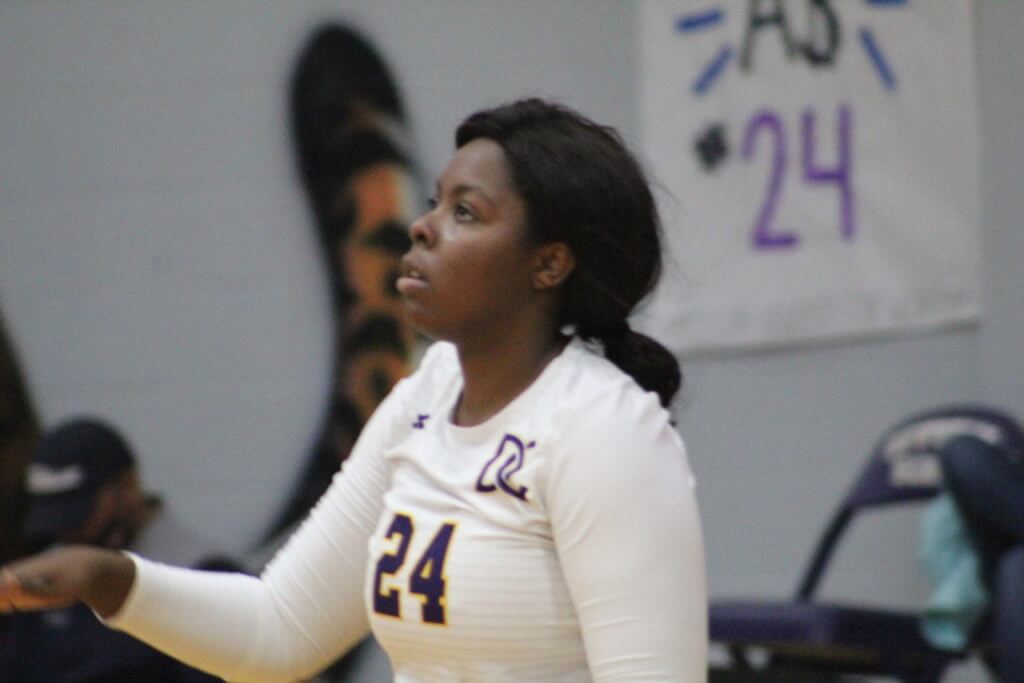 The momentum for the Lady Jags from the first set win carried into the second set, as DeSoto Central led 5-2 after a service error and then 9-4 before Lewisburg called a timeout. A Silas ace made the set score 10-4 Lady Jags, who then outscored the Lady Patriots 9-4 in a stretch that led to another Lewisburg stoppage of play with the score at 19-8 for DeSoto Central.
A kill from Kennedy Smith was followed by two consecutive Lewisburg points. However, Micah Swift struck a shot long past the end line, followed by a Lady Jag ace and Silas finished the set with a put away to take the second set 25-11.
DeSoto Central again started strong in the third set for a 5-1 lead, but Lewisburg got back within 6-5 and then tied the set at 8-8. The teams traded points but a short streak by the Lady Jags led to a Lewisburg timeout with DeSoto Central on top 14-11. That lead was increased to 18-13 and then 20-14. Later, an ace serve from Gracie Tacker got the Lady Jags within match point at 24-15 and eventually the 25-16 final score.
DeSoto Central coach Margaret Falatko praised her team on a phenomenal effort Wednesday night.
"They came out, played hard, and worked hard," Falatko said. "They wanted it and earned their points. They didn't wait for Lewisburg to make a mistake. They just really went out and took control of the game, controlled the tempo and ran our offense. They really did a great job of executing tonight."
DeSoto Central remained unbeaten in 6A district play while the defeat was the first district loss for the Lady Patriots.
For Lewisburg and coach Amy Hendrichovsky, Wednesday's contest was just the second match together after recovering from the virus quarantine. Lewisburg stopped Olive Branch Tuesday night 3-1.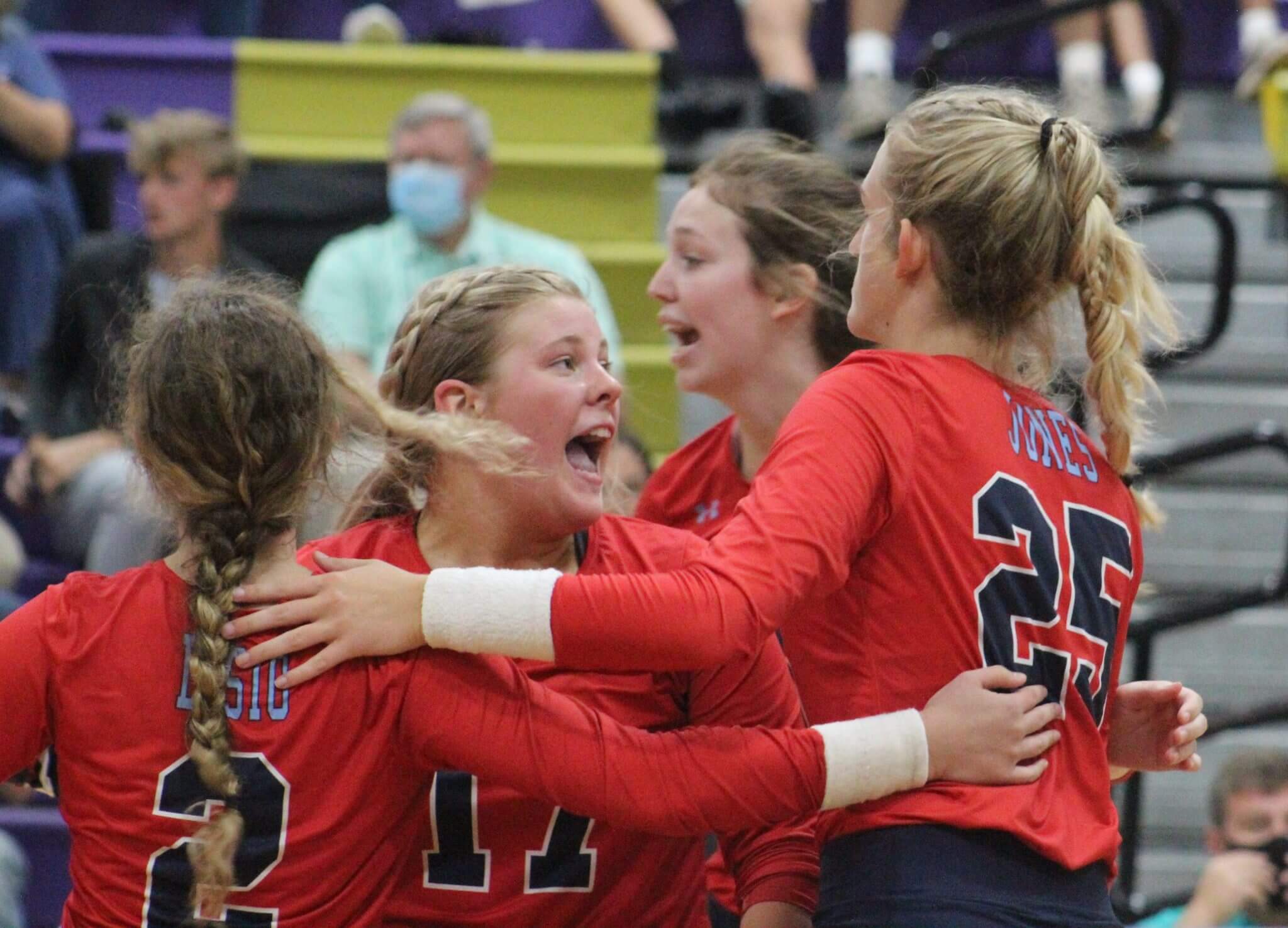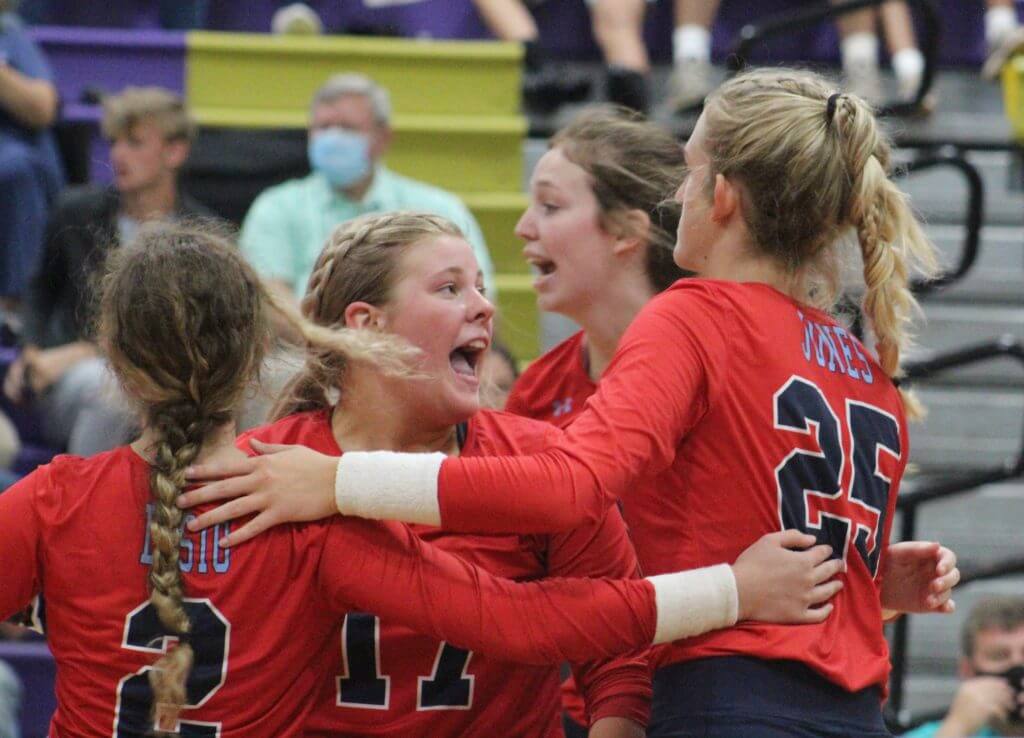 "We came more focused tonight," Hendrichovsky said. "Obviously with the opponent we knew that would happen. We've been going for three days and we'll get better at it. We don't have to peak right now, we want to be doing that in the next couple of weeks."
Lewisburg gets another chance at the Lady Jags on Thursday, Oct. 1 when the teams meet again, but this time it will be on the Lady Patriots' court, starting at 6 p.m.
Statistics provided by DeSoto Central had Silas with 13 kills, three aces and eight digs. Smith added 11 kills and two blocks, Megan Harris served three aces and made 15 digs, and Gracie Tacker was busy with 33 assists.
"This was a whole team effort tonight," Falatko said. "I can point out something positive that every single player who stepped on that court did. Everybody together made tonight a great night."
Sports ETC.: Both Lewisburg boys and girls swimming teams finished second in the Tupelo Invitational meet held Tuesday. The host Tupelo teams won both divisions, 150-138 over Lewisburg in the boys meet and 221-77 in the girls meet.
In the boys meet, DeSoto Central took third and Hernando was fourth in the team standings. Among the girls, Hernando was sixth followed by DeSoto Central in seventh place.  
(Have a story idea or a stellar athlete to feature? Email us at desotocountynews@gmail.com.)