DeSoto County football schedule
Here are last week's scores and this week's schedule of games that involve DeSoto County high school football teams.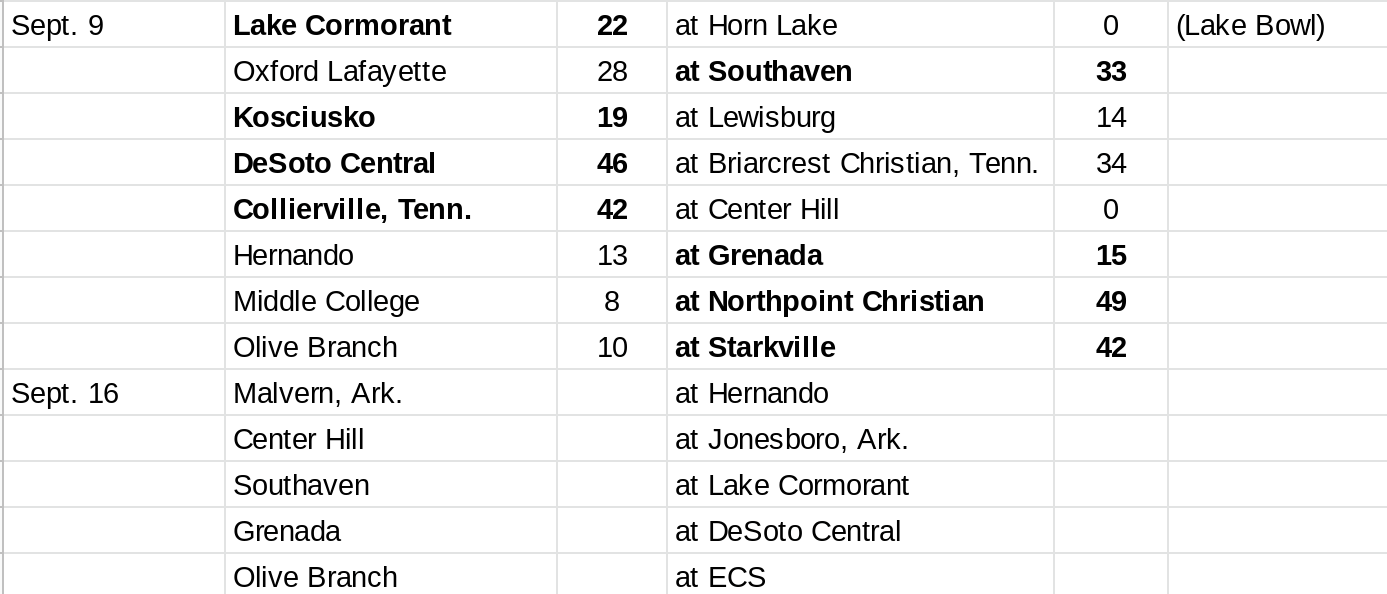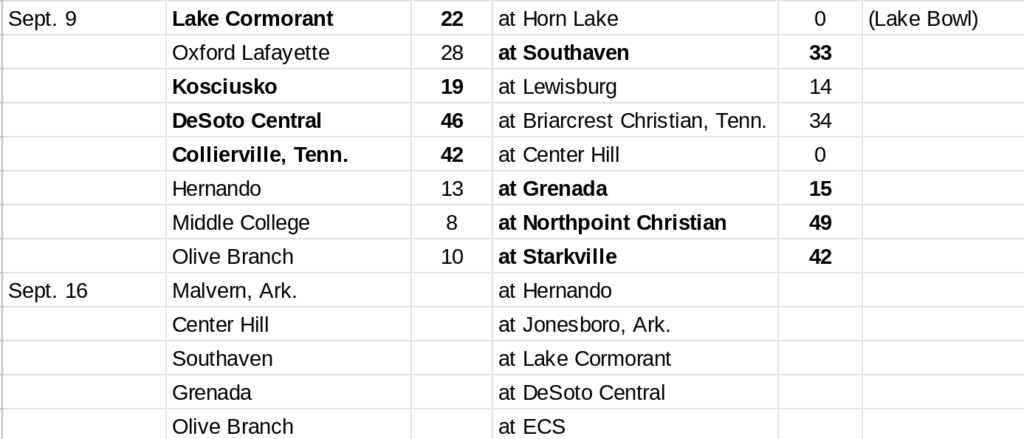 DeSoto County News' Bob Bakken will be joined by Frank Fairley on the call of the Malvern-Hernando football game for Game Night on Rebel 95.3 FM Radio. Pre-game coverage is at 7 p.m. with kickoff scheduled for 7:30 p.m. from Anthony Jenkins Field in Hernando.