County runners look to impact state cross country
Photo: Hernando girls set the pace at the recent DeSoto County cross country meet in Olive Branch. (Credit: Jody McRee)
It's fall sports state championship time and cross country takes its turn this weekend at Mississippi College's Choctaw Trails in Clinton.
The Mississippi High School Activities Association's (MHSAA) 6A state championship for classes 2A, 4A, and 6A, will be contested on Saturday, Nov. 6., with the 6A girls' run starting at 11 a.m., followed by the 6A boys' run at 11:30 a.m.
Look for DeSoto County cross country teams to be a strong factor in the final outcome on Saturday. DCS teams from Center Hill, DeSoto Central, Hernando, Lewisburg have all qualified to compete at state, along with three girls and two boys running individually from Southaven.
"All of the teams in our county this year have grown far beyond a lot of expectations," Hernando coach Logan Clark recently said. "Lewisburg is coming together as a team, DeSoto Central is a top-notch state competitor as well. All of the athletes engaging in cross country in DeSoto County have grown and are competing at the highest levels."
Clark, in looking at his squad this fall, believes there's "something special," as he put it, happening with the Tigers and Lady Tigers. Hernando girls are expected to be one of the team favorites for a state championship and the boys will also be strong challengers for a title.
"Both teams have really stepped up to the plate coming off the year of COVID and they're really showing some true potential to be leaders in the state," Clark said.
In cross country, a five-kilometer run over a set course, improving times are vital to an individual runner's success and a good team result. Clark said his girls have seen their times constantly improve and that makes them a state championship contender.


"These ladies are consistently getting faster every week," Clark said. "We have three girls who can run under 20 minutes. There are a lot of teams in the state who don't have anyone running under 20 minutes. Our team average right now is 20 minutes and one second."
A team has seven runners in a meet and the top five finishes determine a team's score for that meet.
The trio who are getting below 20 minutes for Hernando includes Jessica Cartwright, Riley Jackson, and Madison McMillen. Jackson finished second individually at last year's state meet and Cartwright, younger sister of Southern Miss cross country runner and former state champion Katelyn Cartwright, was fourth. McMillen finished 13th overall, behind another strong Hernando runner in Delaney Hopkins, who was eighth overall at state last season as an eighth-grader. As a team, Hernando was second to state champ Pearl.
To succeed at cross country, scoring low is a necessity. Winning teams at a meet post the lowest score and each point is determined by the finish of a scoring runner in the race.
One way to score low is to run in packs, where two or more are running together, Clark said.
"We have a great pack situation where we run Jessica and Riley, who are constantly finding themselves among the top finishers in most races that they compete in," Clark pointed out. "Our three and four, Delaney Hopkins and Madison McMillen, have exploded on the scene this year as Madison has broken the 20 minute barrier, Delaney is right there at it and we're really anticipating her to break that at state."
The Hernando girls Saturday will be running to replicate a state championship won in 2019 and an individual championship Katelyn Cartwright won in 2017 and again in 2018.
What will make the Hernando boys a contender when they take the course Saturday will be the pack concept. They run well and run well together, according to Clark.
"They all traditionally finish right there together," Clark said. "The closer they run together, the fewer points you are going to get and if you train them not to leave those big gaps, the better off your team is going to be."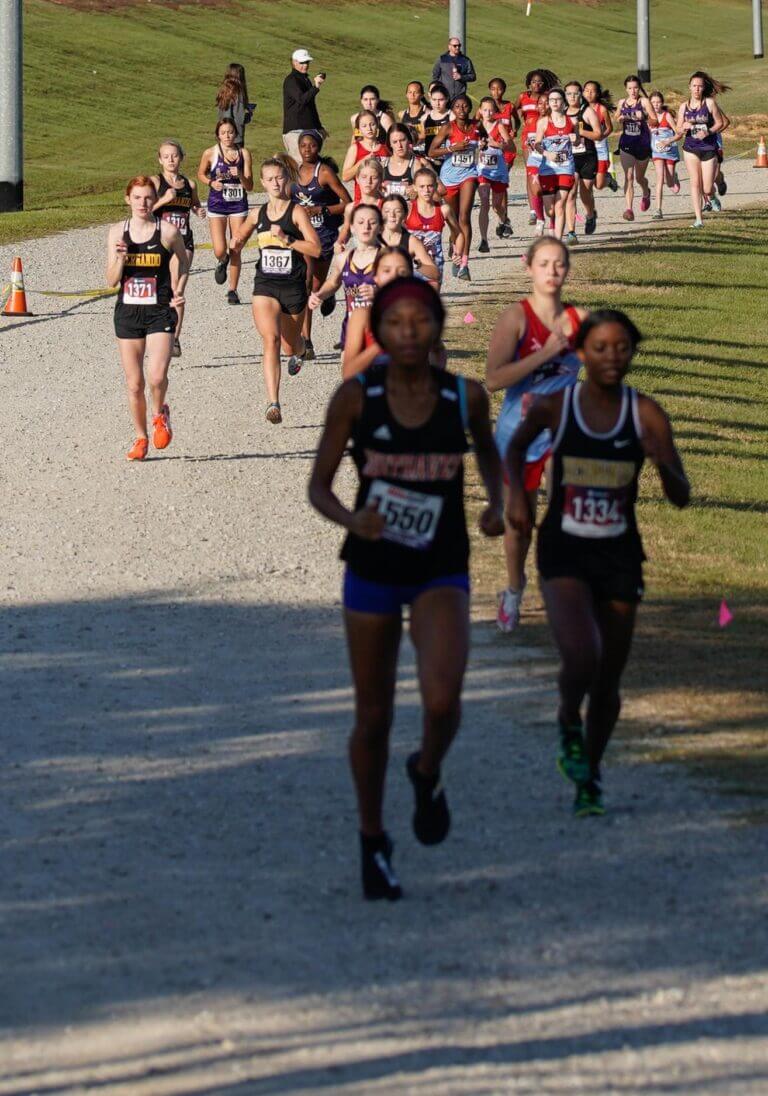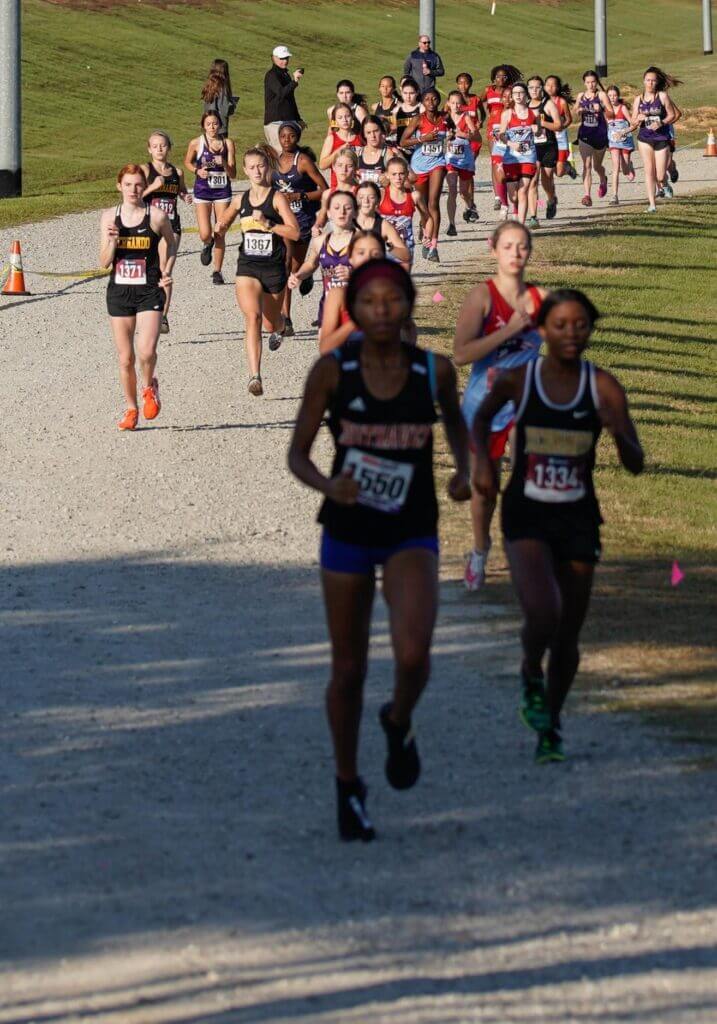 Leading the way for the boys is Graham Weiss, a sophomore who ran 16:33.30 at the Watson meet held at Choctaw Trails earlier this year.
"Graham won the county championship and has broken the school record for cross country," Clark said. "All season he has continually chopped down his time every meet and every race. Right now, on paper, he could finish in the top seven or top 10 at state."
Senior Nathan Brady has gone under 18 minutes, juniors Evan Stroupe and Sam Arton have improved their times and another junior Joseph Thornill also ran well at the Watson meet, seen as a tune up for the state meet because of the location and competitors.
Several young Hernando runners have also dropped times from around 25 minutes to now running 19 minutes, which also bodes well for the future.
Bottom line is, whether it's Hernando, DeSoto Central, Lewisburg, whoever, when the finals of the state cross country are finished this Saturday in Clinton, runners and teams you know from DeSoto County should be there near the top of the list in the mix for a state title.