Cleveland signs for Northwest volleyball
Photo: Hernando outside hitter Cristen Cleveland (seated, center) signs to play at Northwest Mississippi Community College Tuesday morning. She is joined by parents (seated from left) Mary and Scotty Cleveland, and (standing from left) athletic director David Lara, Memphis Volleyball Academy Club Director In-Sik Hwang, Hernando coach Jayme Vinson, and principal Duane Case.
The main offensive threat for the Hernando Lady Tigers volleyball team this fall is heading south to Senatobia to keep playing at the collegiate level next season. Senior outside hitter Cristen Cleveland Tuesday morning signed to play next year at Northwest Mississippi Community College.
A versatile player who could play both front row and back row for the Lady Tigers, coach Jayme Vinson said much of the attack went through her. The opponents knew it was coming, but Cleveland was still tough to stop.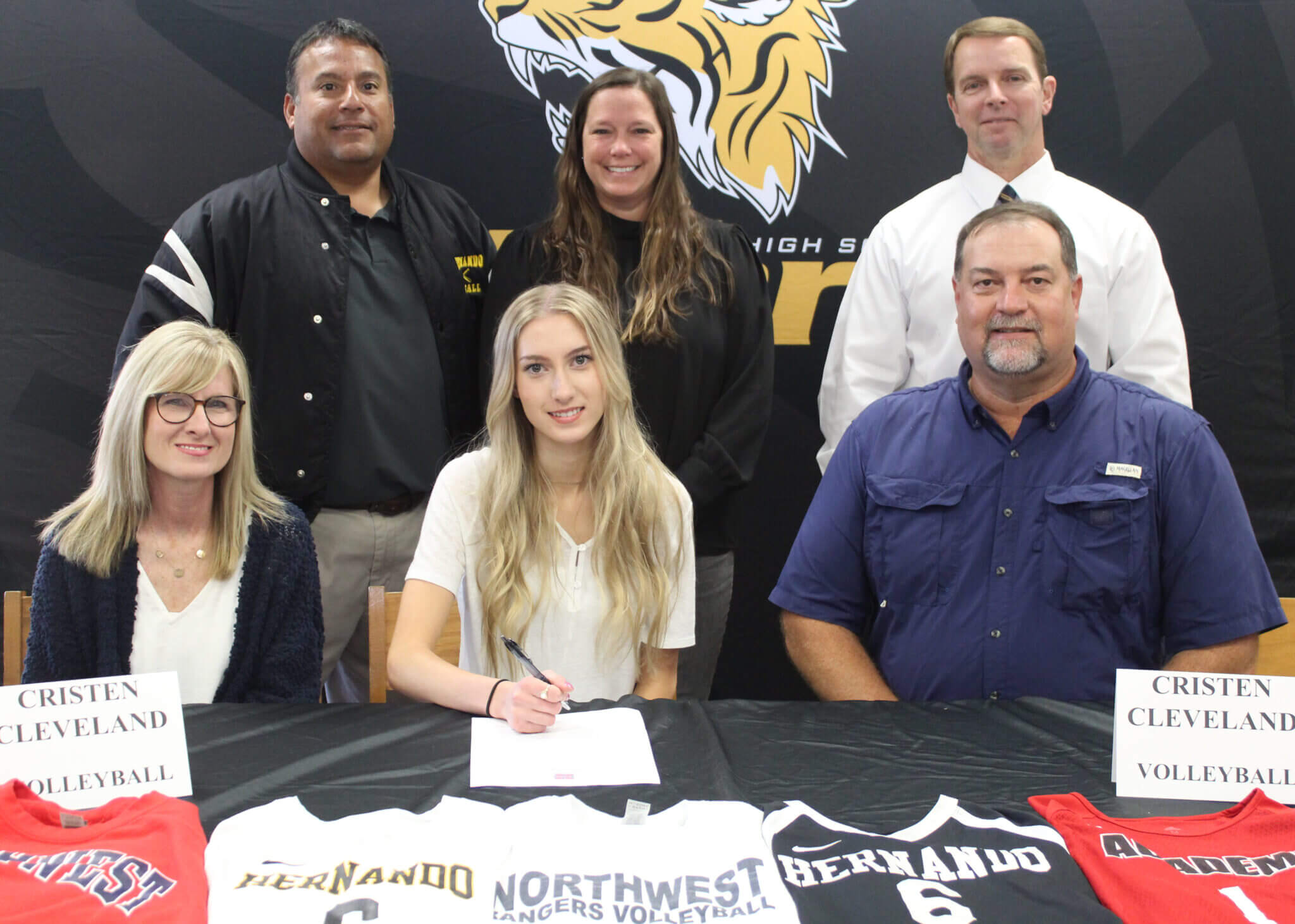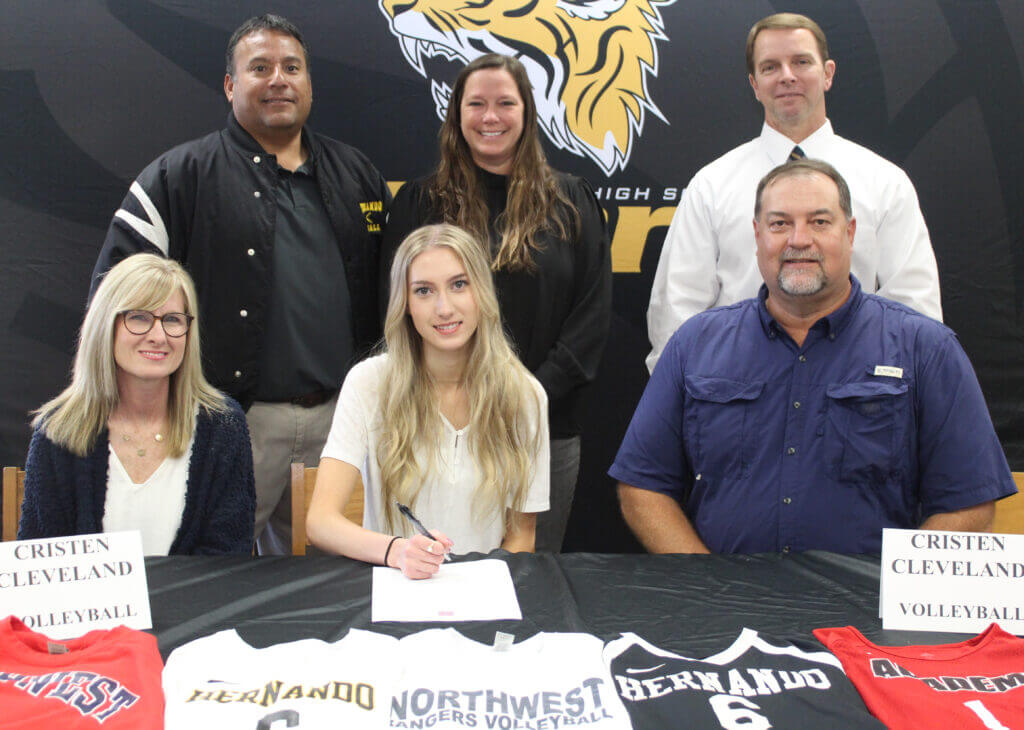 "She was set up about 75 percent of the time," Vinson said. "One of my volleyball players said the other team dreaded it when Cristen got set up. You could see them think, 'here we go again.' She's a big offensive threat that's going to be a huge hole for us to fill next year."
Cleveland admits she had some catching up to do since she didn't start competitive volleyball until eighth grade and didn't join the varsity program until her sophomore year.
But the hard work, work that included hitting a volleyball against a wall for hours at a time, has garnered a lot of attention.
Cristen was named the Hernando Best Offensive Player for the season and was named first-team all-DeSoto County at the county tournament. Vinson believes Cleveland will be a welcome addition to the Ranger volleyball program under coach Allison Burchyett.
"Coach Burchyett is getting a good one," Vinson said. "She works hard and is laser-focused. She's got that winning mentality that a lot of athletes like her have, so she'll do good things for them. Cristen places the ball well and she can hit it down the line and use blocks to get the points, so she's a really smart volleyball player."
Burchyett also is a familiar presence on the court for Cristen from Cleveland's time with the Memphis Volleyball Academy.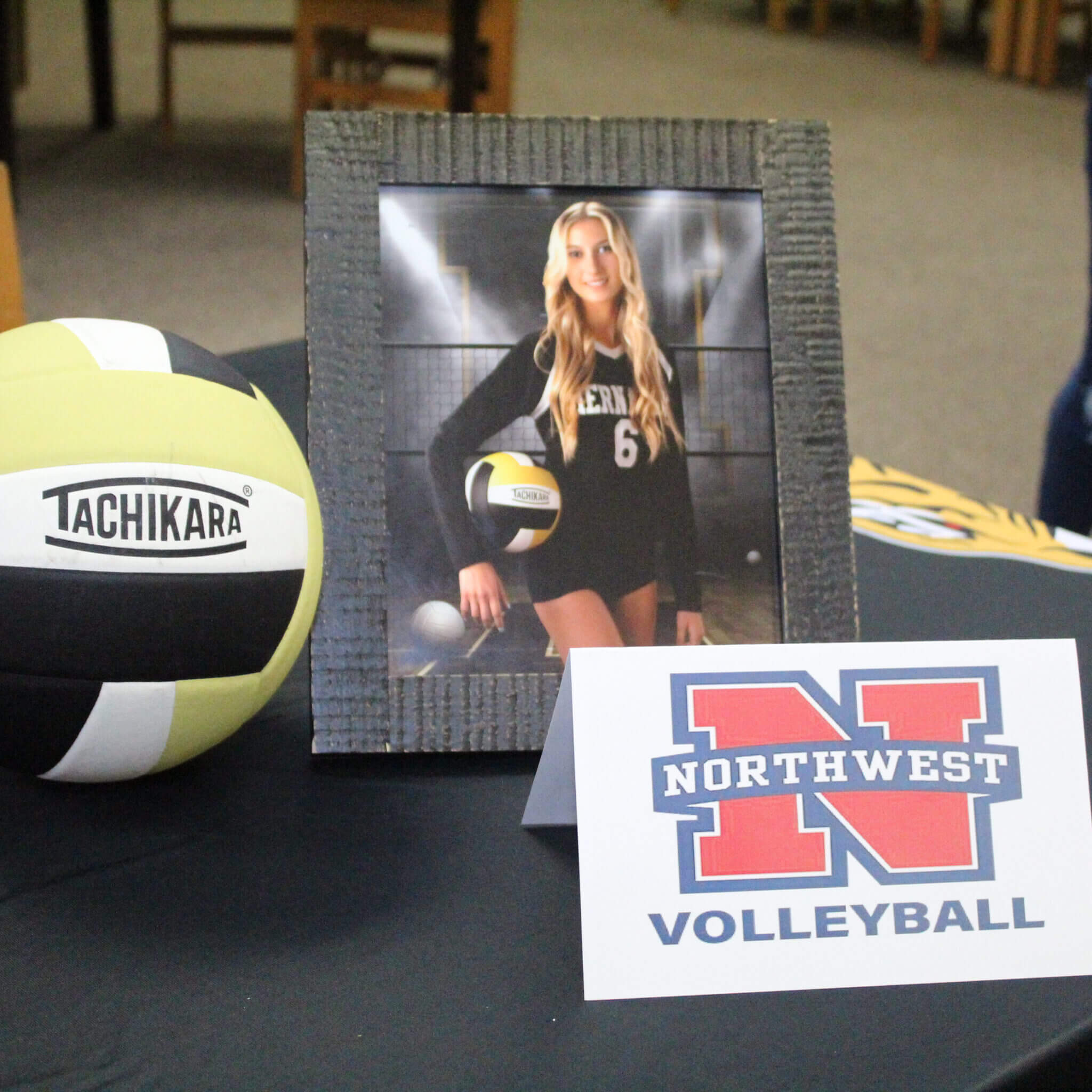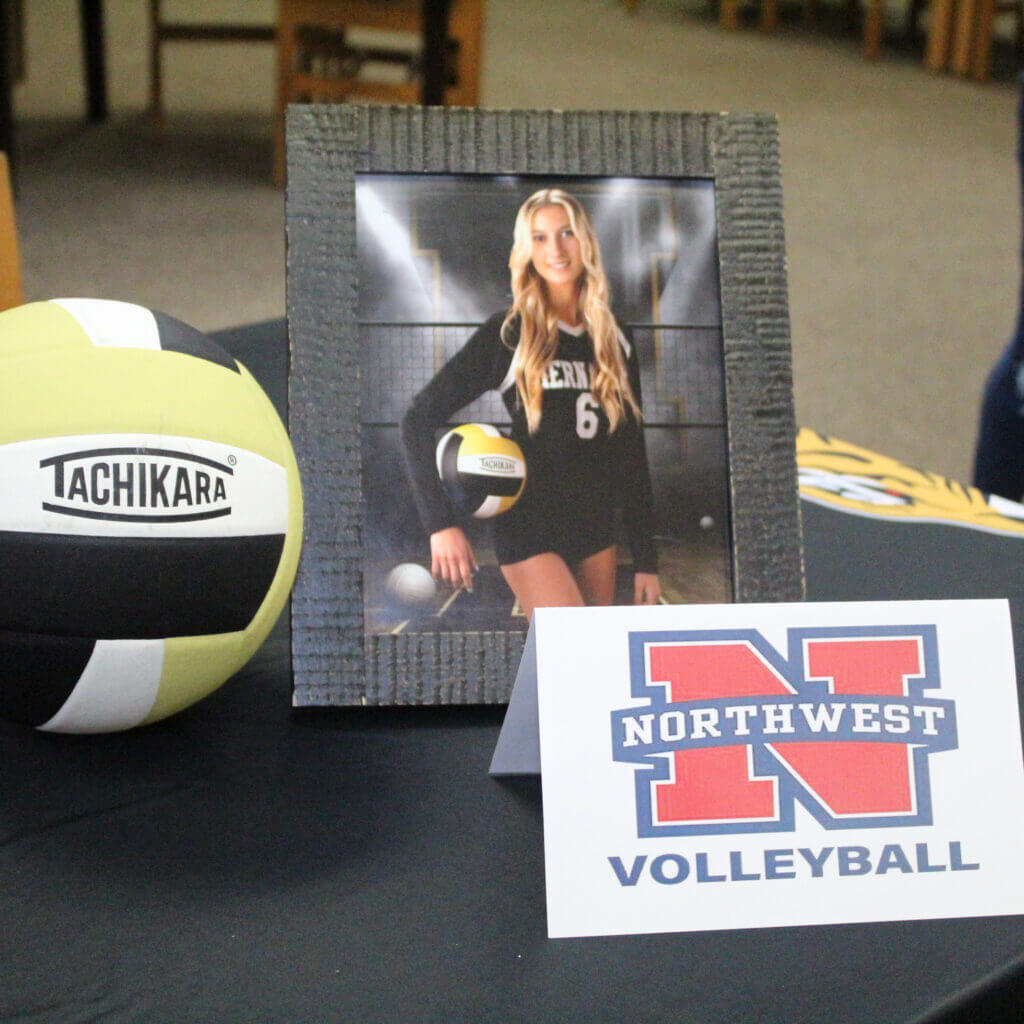 "I know coach Burchyett from club volleyball and she used to coach at Lewisburg," Cleveland related. "It was a good fit for me. I think she's really going to take me where I need to go (in volleyball), maybe get me another two years in college after Northwest."