Center Hill to 6A, new MHSAA classes announced
Center Hill is about to join the group of the largest schools in Mississippi for high school athletics and activities.
The Mississippi High School Activities Association Thursday announced the new classification assignments for the next two years, from 2021-2023. Classifications are reviewed and are set every two years based on high school student enrollment figures.
In Thursday's release, Center Hill will move from Class 5A to Class 6A next fall. The 32 schools with the highest enrollment figures are assigned to 6A and Center Hill just made the cut as the 32nd largest school in the state.
Looking at the numbers, DeSoto Central is now the second-largest high school in Mississippi with 1,819 students behind Tupelo, which is the largest high school in the state with 1,907.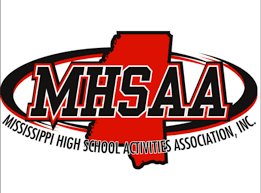 At one time, Southaven was the second-largest high school, but it is now the fifth-largest in the state at 1,729.
Other 6A schools in DeSoto County have already been in the class the past two-year period. They are: Hernando (1,323), Horn Lake (1,305), Lewisburg (1,212), and Olive Branch (1,088).
Center Hill's enrollment at 1,047 put it just two more than the largest Class 5A school, which is West Harrison at 1,045.
The complete listing is found on the MHSAA website: https://www.misshsaa.com/2020/10/29/2021-23-mhsaa-classifications/
Football regions for next year will have South Panola joining the seven DeSoto County 6A schools to make up Region 1-6A. Lake Cormorant is in Region 1-5A with Cleveland Central, Columbus, Greenville, Lafayette (Oxford), New Hope (Columbus), Saltillo, and West Point.
For basketball, Region 2-6A will be made up of Center Hill, DeSoto Central, Olive Branch and Southaven. Region 3-6A will consist of Hernando, Horn Lake, Lewisburg, and South Panola.
Lake Cormorant joined Lafayette, Greenville and Cleveland Central in Region 2-5A.
All of the region assignments in different sports are found on the MHSAA website.
(Contact desotocountynews@gmail.com)