Brooks signs to play next year at Northeast
Photo: Lake Cormorant's Keithean KB Brooks (center) is joined by (from left) head basketball coach Bryant Worsham and assistant coach Josh Sharp. (Bob Bakken/DeSoto County Sports)
A second Lake Cormorant basketball senior has committed to play next season in the state's junior college ranks. 
Just a couple of days removed from Donovan Sanders inking a letter of intent for Mississippi Gulf Coast, Gators' teammate Keithean "KB" Brooks signed his commitment to play next year at Northeast Mississippi Community College.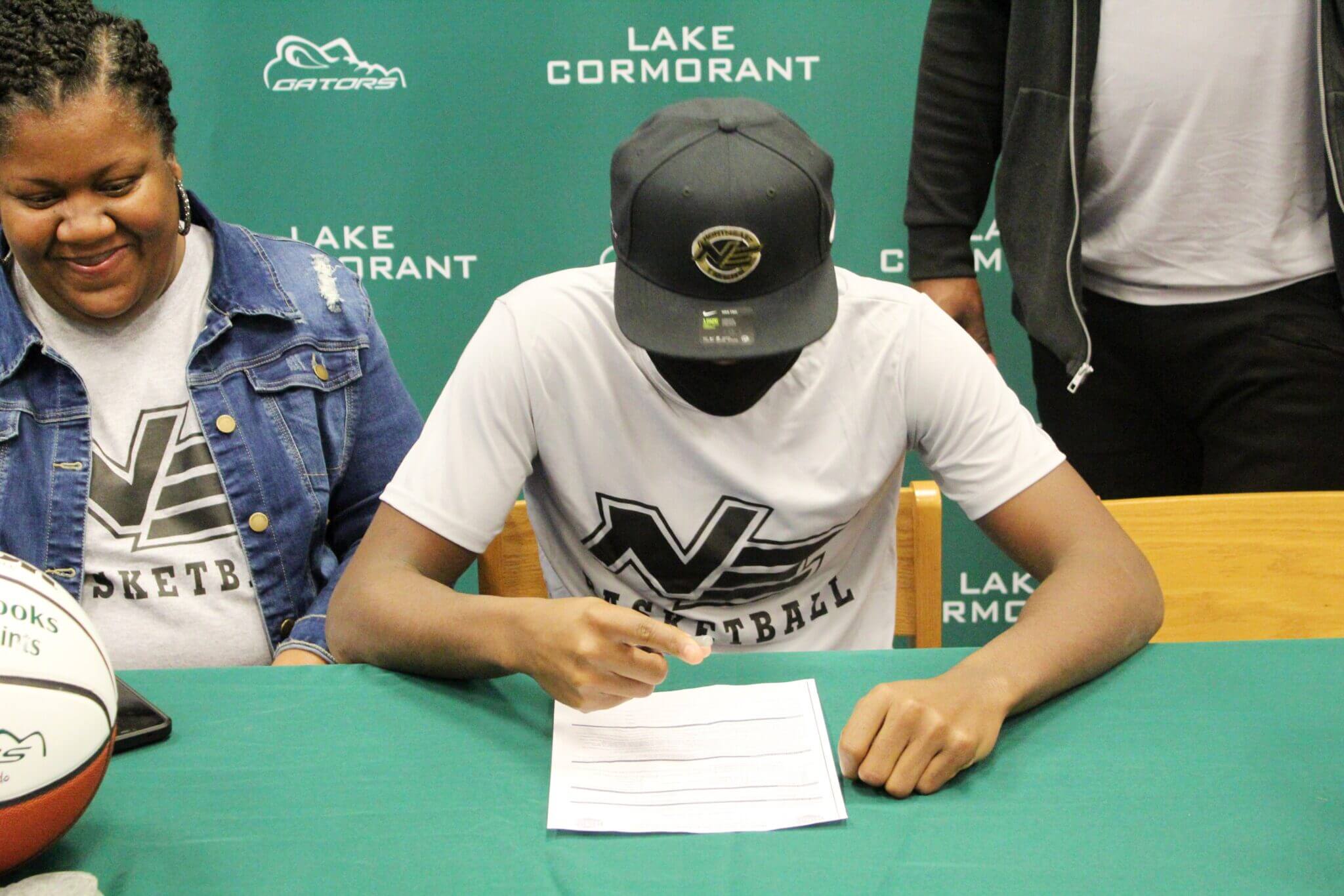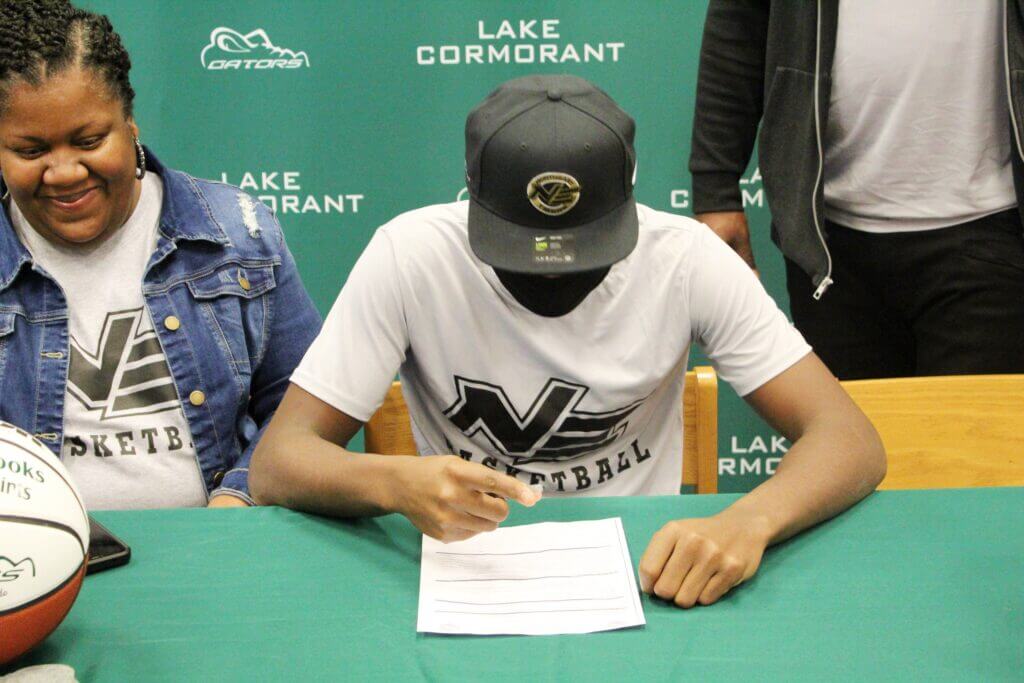 Lake Cormorant coach Bryant Worsham believes the style of play employed by the Tigers under coach Cord Wright suits Brooks' abilities quite well.
"I think their system is going to work out really well for him," Worsham said. "They do a lot of 'run and gun.' Their coach was saying they needed a scorer and that's what KB is. With the ball, without the ball, a spot-up shooter, working off screens, whatever you need him to do."
Scoring the ball is definitely part of Brooks' game, averaging nearly 19 points a game through 12 games, including 18 points in a 63-60 overtime win over Southaven Tuesday night.
Brooks is a member of the Gators' 1,000 point club, an exclusive group that added Sanders last month.
"It's the best opportunity for me," Brooks said about Northeast. "I like the offense there pretty well and the coaches love me. The players are from winning programs and I'm from a winning program so I think I'll fit there very well."
Brooks has done a lot to make his basketball game more complete in the past year. He leads Lake Cormorant in rebounds at 9.1 per game and is second among the Gators in assists per game at 3.0.
But defensively is where Worsham said Brooks has made the most improvement.
"The last couple of years he's really focused on getting better as a defensive player," Worsham explained. "The first couple of years he was just a spot-up shooter, but now, all of a sudden, he knew he wanted to play at the next level and that's what he needed to do. He's a complete player."
"At the next level, I've got to be able to guard the three (point shot) and two, so I had to pick up on that this year," Brooks added.
The 5A All-District selection last season just missed being part of the Mississippi Association of Coaches North-South All-Star North team, "I think he was number 13 on a 12-man squad," Worsham said.
Brooks said he picked Northeast over a half-dozen junior colleges in the state, including Northwest, Itawamba, Coahoma, Southwest, and Mississippi Gulf Coast.