Basketball skills taught at Myah Taylor camp
Photo: Campers go through drills during the Myah Taylor Basketball Elite Camp on Sunday at Hernando High School. (Bob Bakken/DeSoto County Sports)
When you're a three-time Gatorade Mississippi basketball Player of the Year and expected again to be the starting point guard for the Mississippi State women's basketball team, holding a camp for young girls' basketball talent brings out a lot of interest.
That's what happened Sunday afternoon when Olive Branch native Myah Taylor held her first-ever Elite Basketball Camp at Hernando High School, where her high school coach Blake Jones was recently named to become the head coach of the Lady Tigers' program.
The HHS basketball booster club was able to sell concessions during the day to make it a fundraiser for the club, as well as support the afternoon-long event inside Theron Long Gymnasium.
One hundred players, some from as far away as Arkansas and Alabama, took to the floor to learn and get their skills showcased in front of as many as 15 college coaches, mostly from the junior college ranks, but also from Division II and III college programs.
At the same time, they were being watched by a staff that included Leslie Toole of the Delta Report Scouting Services, a 30-year veteran of watching and evaluating basketball talent, information that can be passed on to college coaches. At the end of the camp, each player would be provided an evaluation on strengths and weaknesses in their game to improve themselves going forward.
The Vicksburg-based service covers the Deep South, especially Mississippi, Louisiana, Alabama, eastern Arkansas, and the Memphis metropolitan area.
The day involved teaching skills, including agility and strength training, and some pick-up game action before a select group of players took part in an all-star game to finish the afternoon.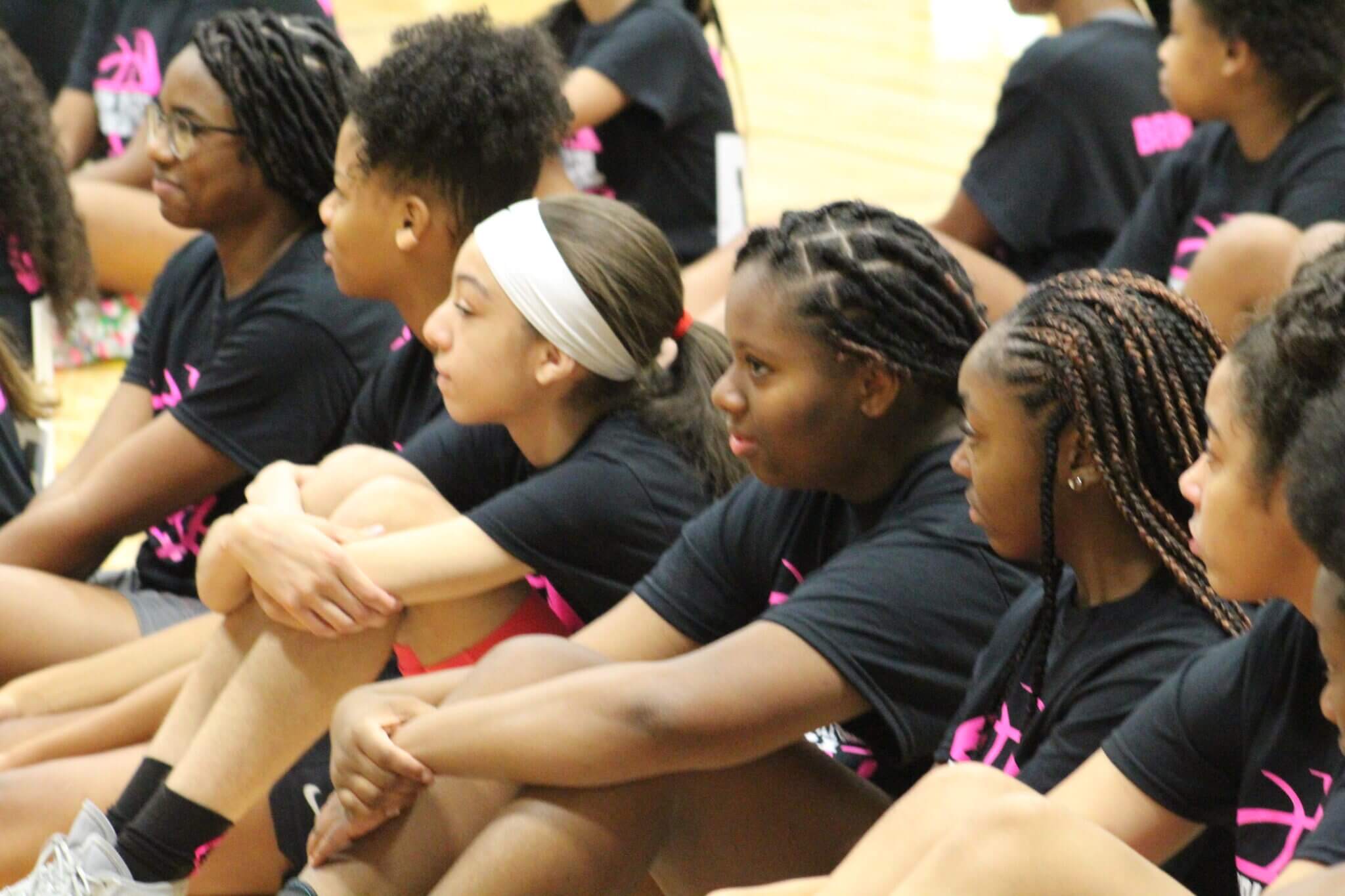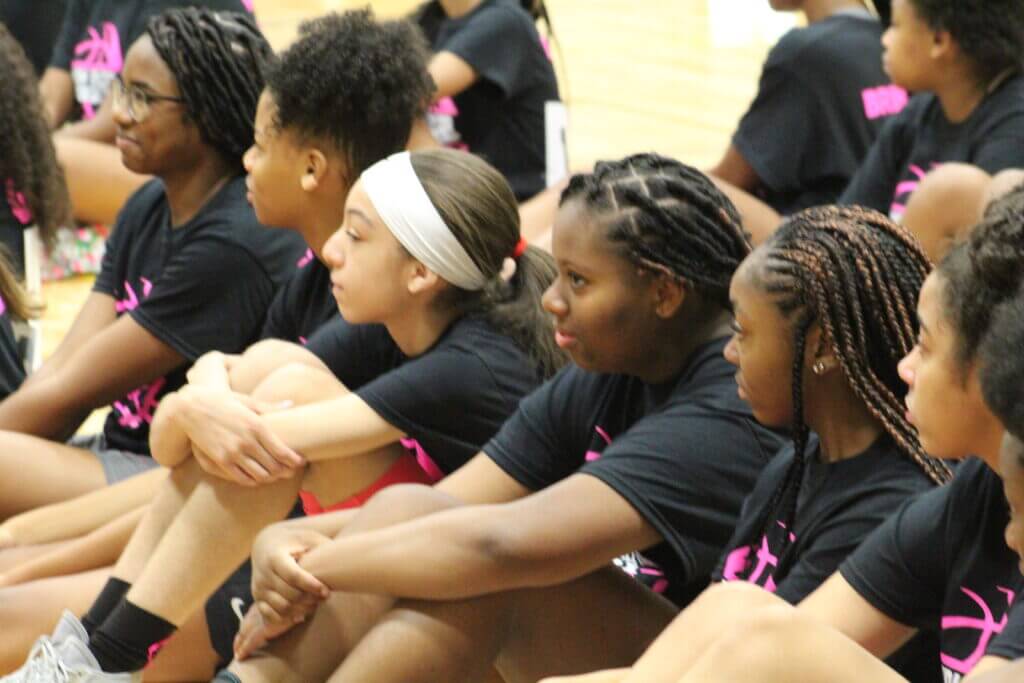 Taylor said she was excited to be able to hold a camp like what happened Sunday as a means to give back to the community.
"Me being able to give back to the community and the surrounding area, and being able to provide the resources that maybe not everyone had access to," Taylor said. "It's a start. I want to get something going here. The support that I have from the community is just awesome."
Taylor was thankful and impressed with the turnout, saying, "I'd really like to keep this rolling."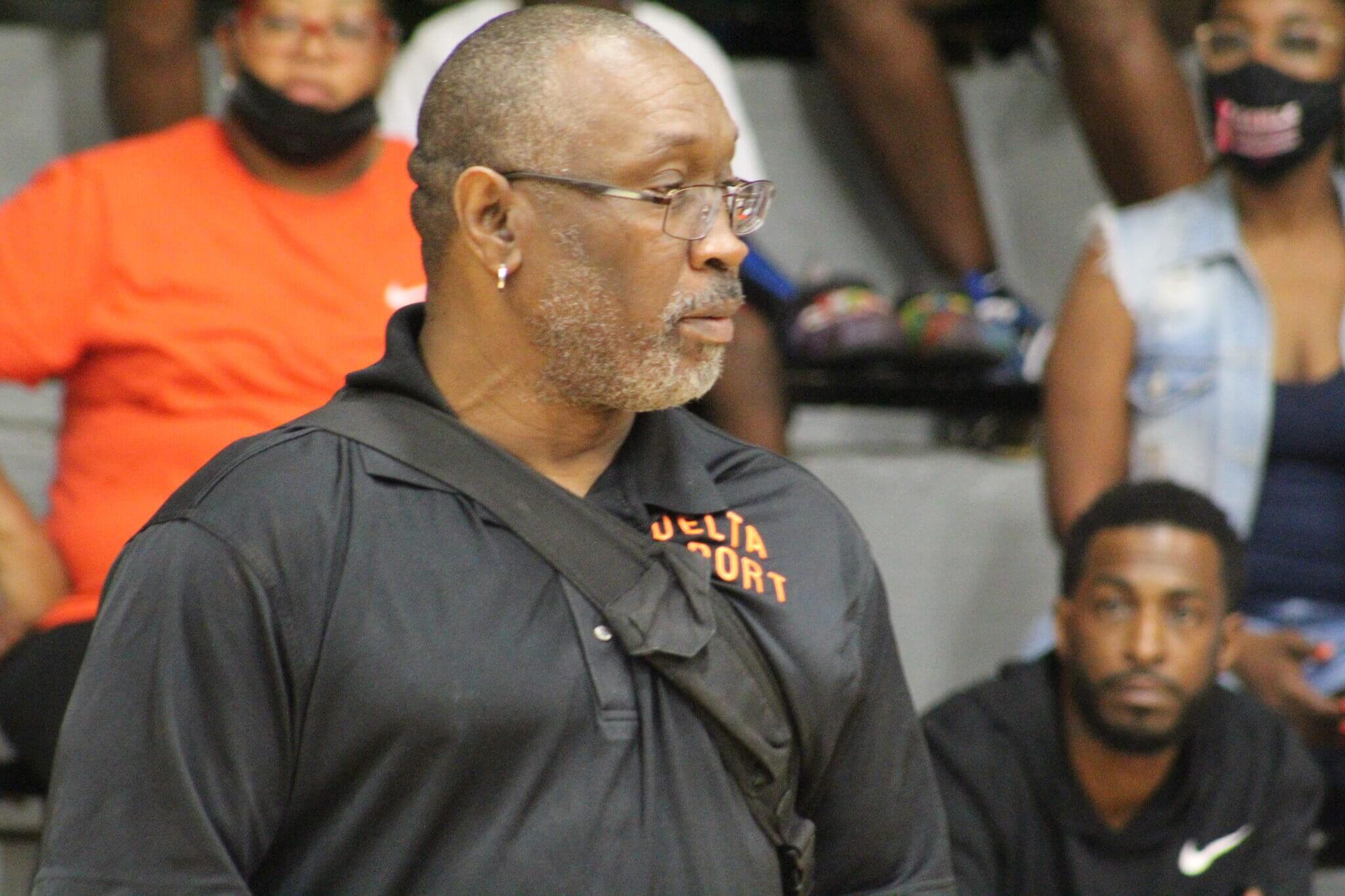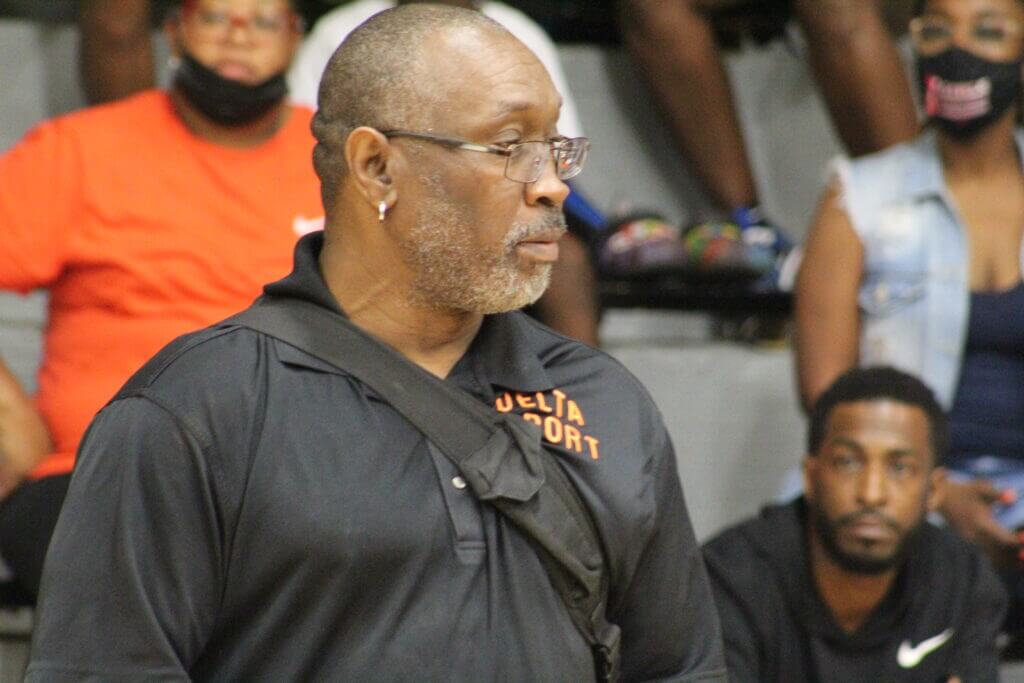 Toole said there were some specific things he wanted the girls to take away from the day.
"One of the biggest things that we were trying to get them to understand is to understand the pace of the game and what coaches are looking for when they're watching kids," Toole said. "The biggest things college coaches want to see are high energy and they want to see some effort on defense."
Watching 100 girls during an afternoon of activity and then giving them a report can be a "trick," Toole said, but he added his experience gives him the ability to do it.  
"There are key things that you look for out of each kid based on their grade level. From eighth-graders, I'm looking for some level of activity. With the 11th and 12th graders, I'm looking for the ability to use what we call OTB skills, or off-the-bounce skills. That's where they are able to make passes and decisions while dribbling the basketball."  
When asked about Mississippi State women's basketball this season, Taylor said fans should "be on the lookout for the Bulldogs."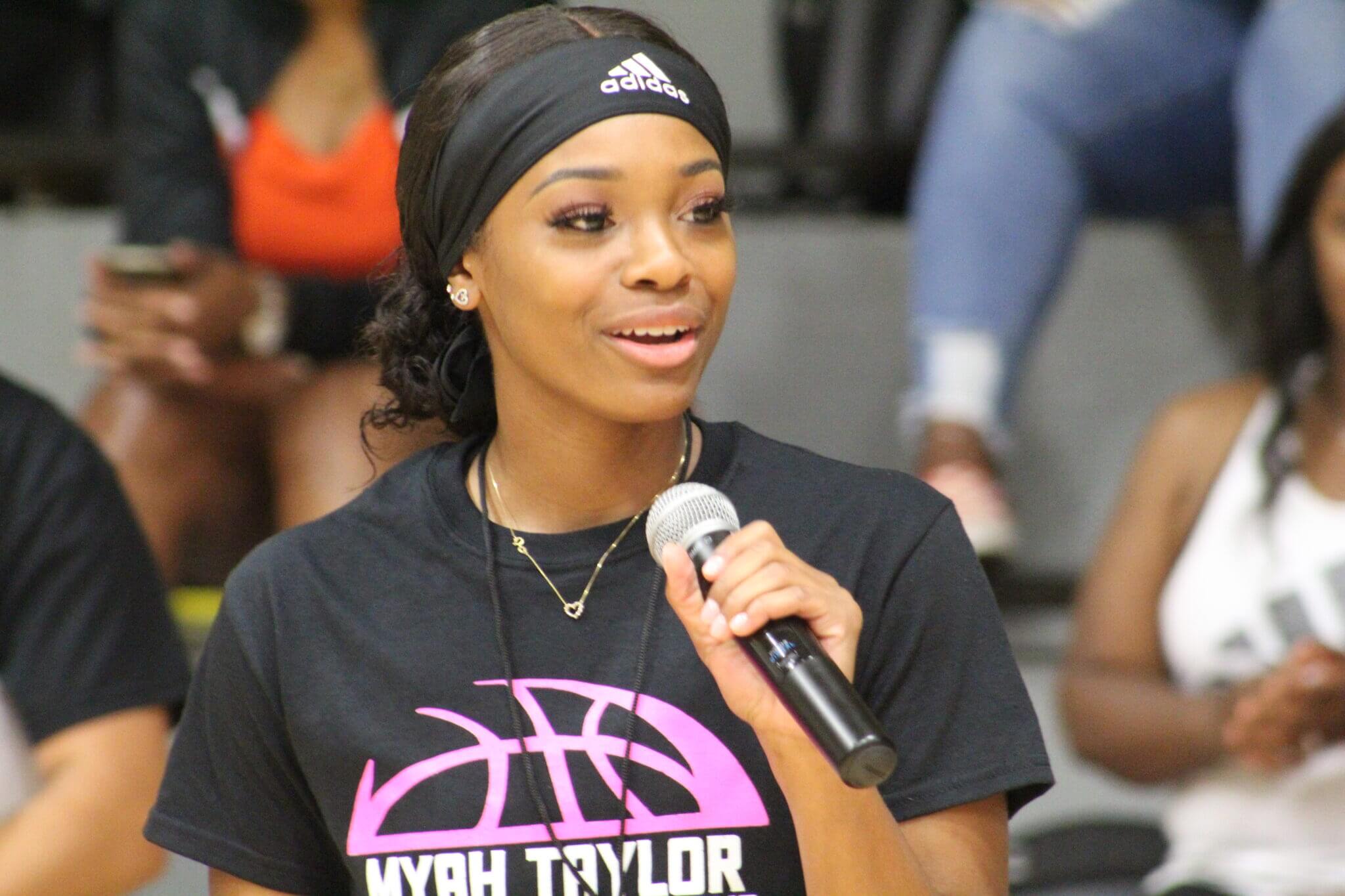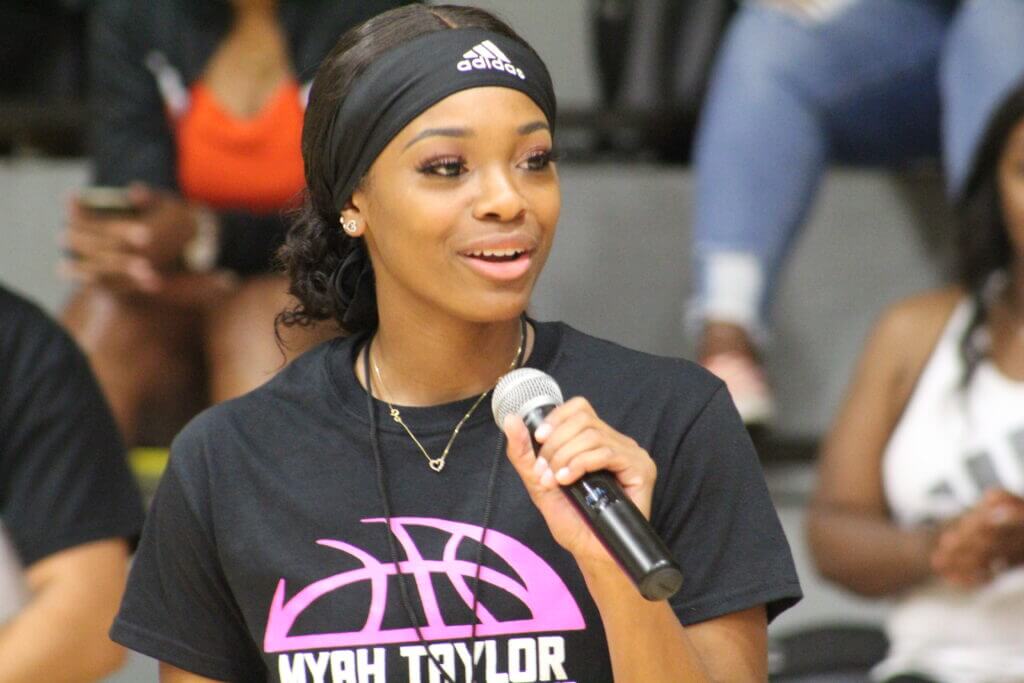 "It's the chemistry that we already share," Taylor said. "Just with all the new players being able to develop that chemistry over the summer, I think we've done that. We just need to put the pieces together, let the new girls learn the new system, and then just gel everything together."
Taylor, a redshirt senior, started 19 games last season for the Nikki McCray-Penson-led Bulldogs, averaged just under 10 points a game and shot 40 percent from beyond the arc. She was also a team leader in assists (78), steals (31) and three-pointers made (28).
After a year of learning her expectations from McCray-Penson, Taylor expects to take a stronger leadership role on the court for the Bulldogs.
"I think we have developed that chemistry and relationship already," said Taylor. "I think coming into her second year it's going to be even better between her and me on the floor."