Northpoint holds a summer camp while prepping for fall football
Photo: Northpoint coach Tyler Gold directs campers through drills at the football team's summer kids' camp. (Bob Bakken/desotocountynews.com)
The high school football season is still a couple of months away but will be here before you know it.
Northpoint Christian School coach Tyler Gold will begin his fifth season leading the Trojans this fall, when the season starts on Aug. 18 at Jackson Christian, his 11th year as a head coach.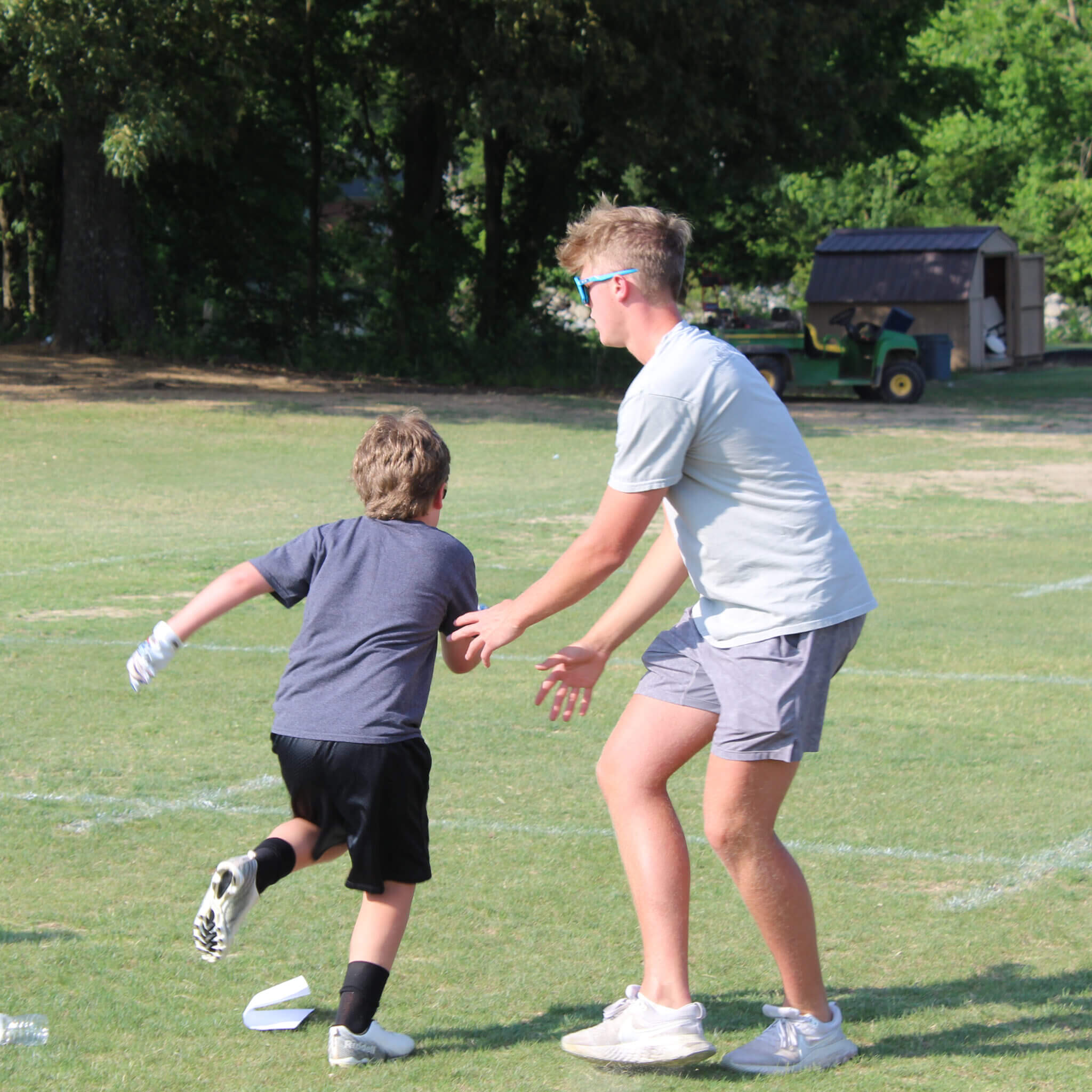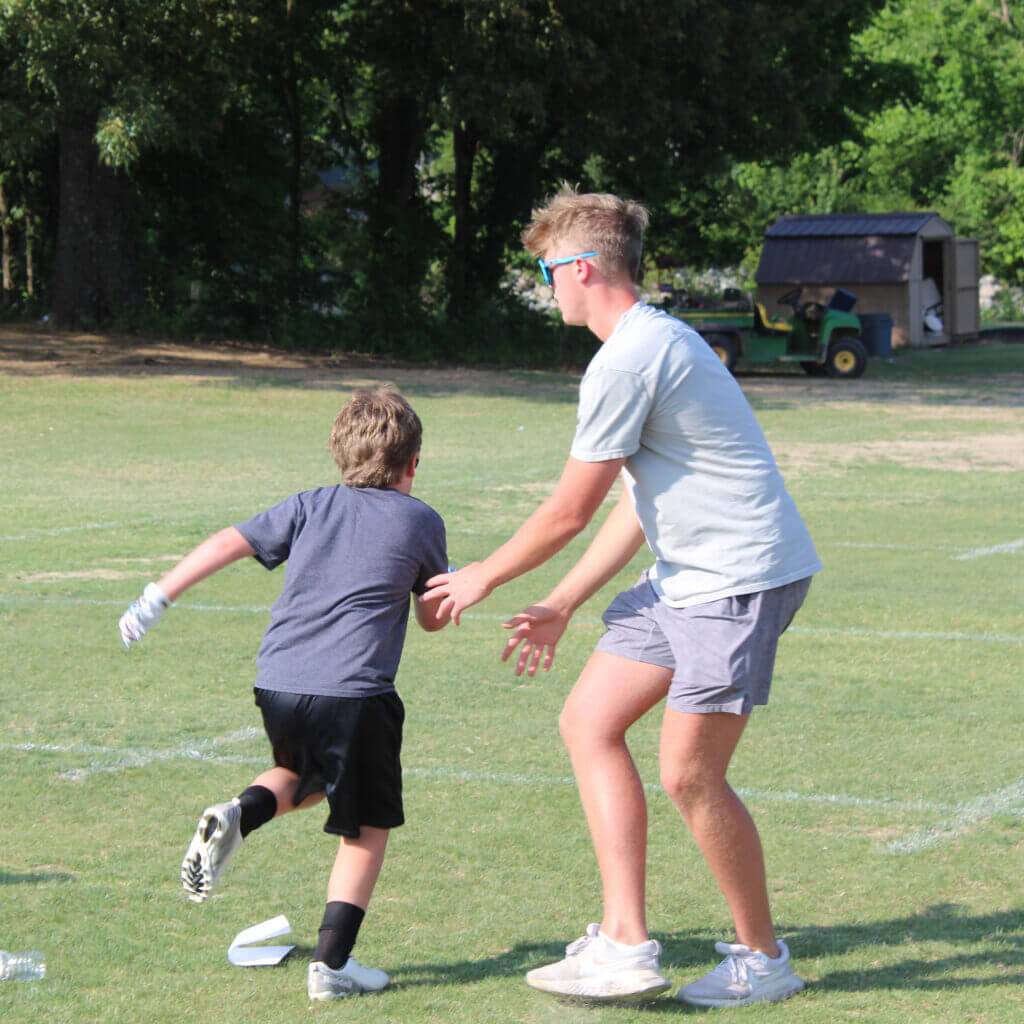 The Trojans finished the 2022 season with a 6-5 overall record, losing to Davidson Academy of Nashville twice, once in the regular season and again in the first round of the TSSAA Division 2-AA playoffs.
Gold believes an advantage this year's team will have comes from the number of returning players who will take the field.
"This is a group that has played a lot together," Gold said.  "A lot of them started as sophomores and played a ton as juniors last year. We have a solid senior class with our quarterback (Jack Patterson) coming back, as well as a number of other seniors who are pretty special."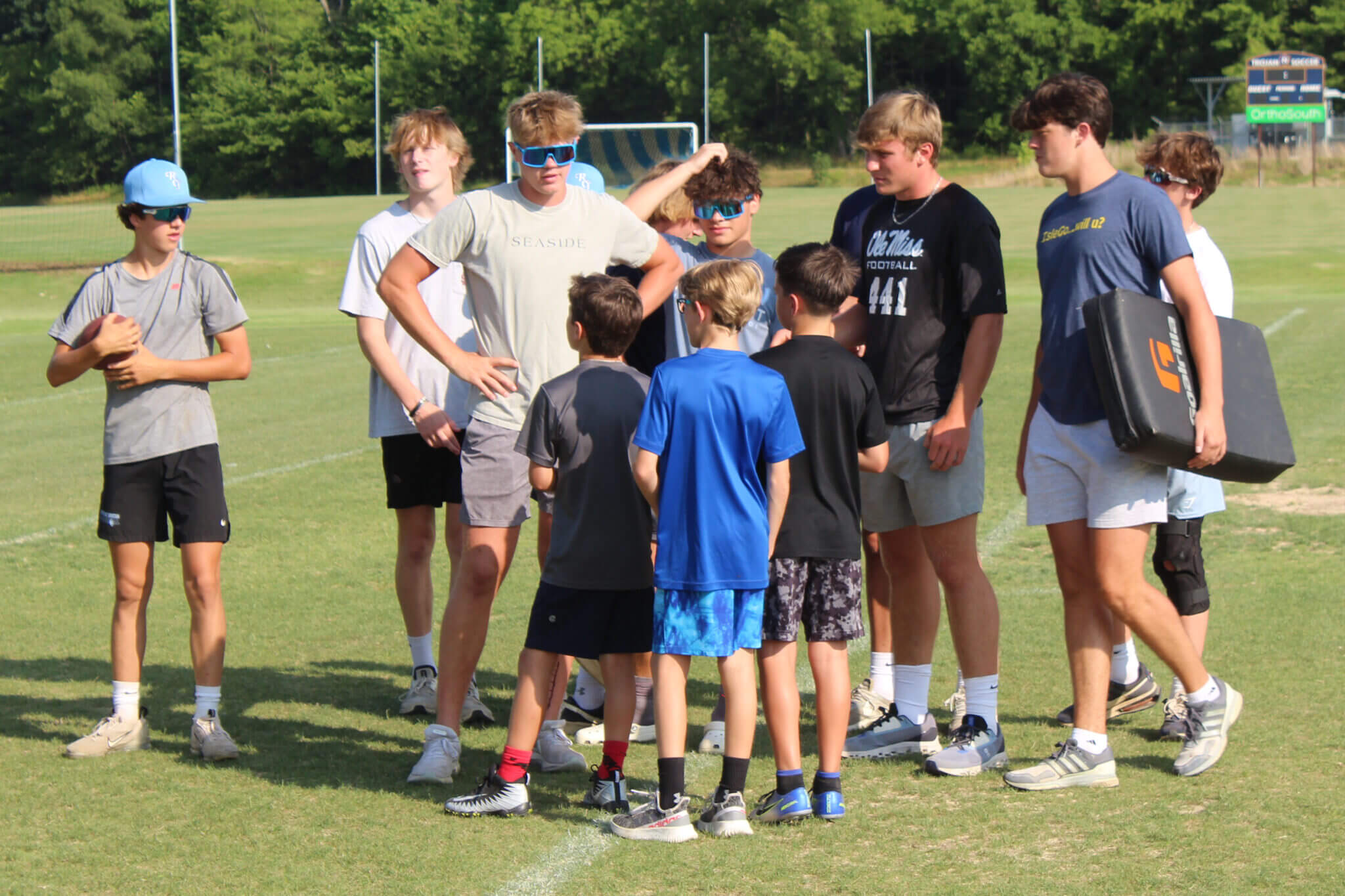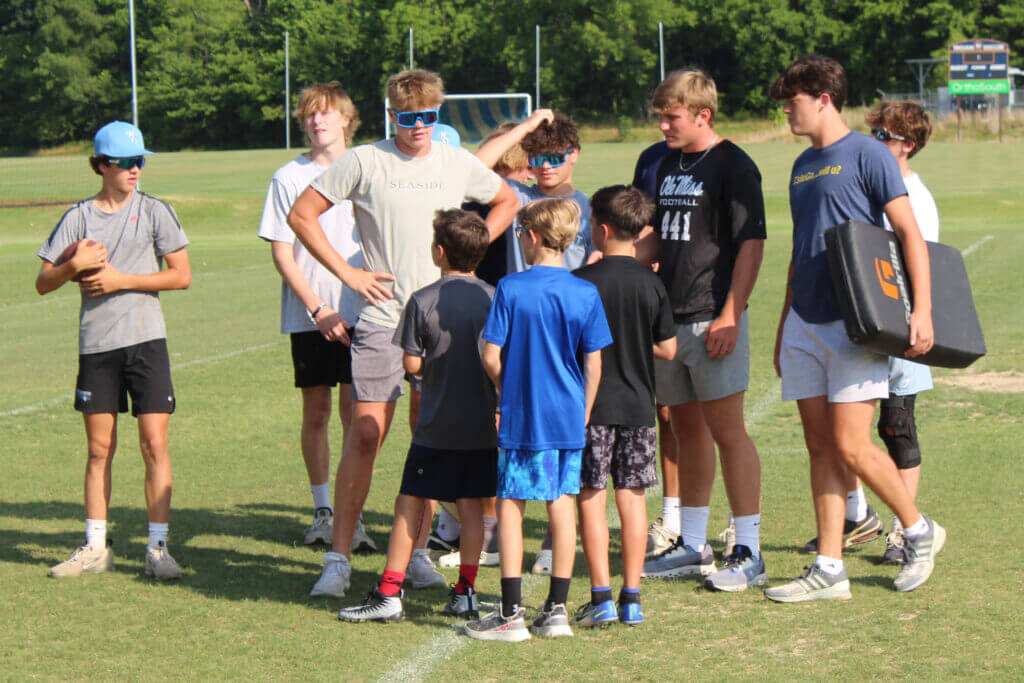 Patterson threw for 22 touchdowns last season, completing 65 percent of his attempts.
Gold said the West Region district will again be challenging.
"Our competition is hard, our league is one of the most difficult leagues I think in Division II-AA, but I'm really excited about the group we have and what we can do," Gold said.
This week, Gold and a number of his players were leading a football camp on the Northpoint campus in Southaven. Third through sixth graders were being led through drills to learn skills about the game.
Gold said the camp is aimed at helping the youngsters get excited about football.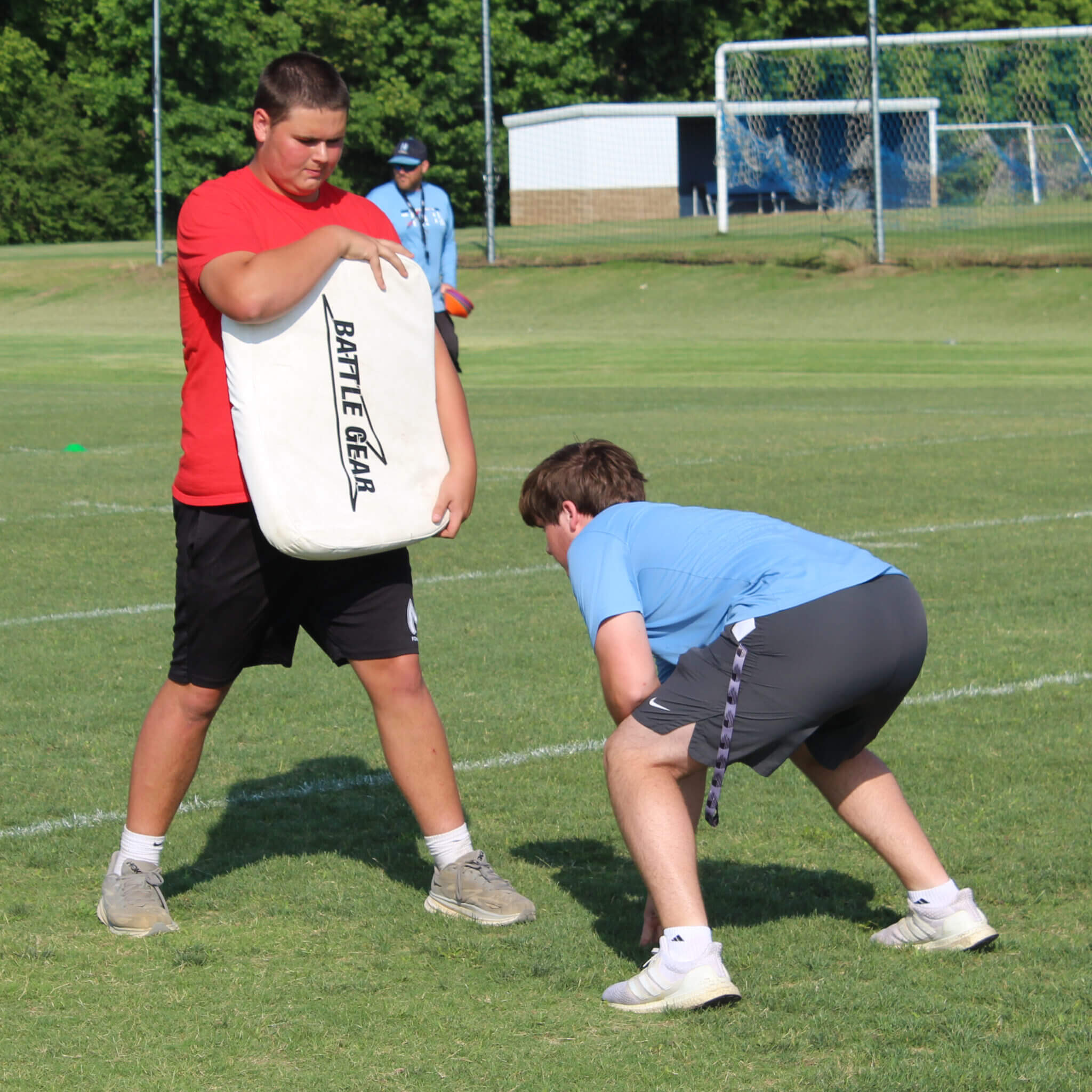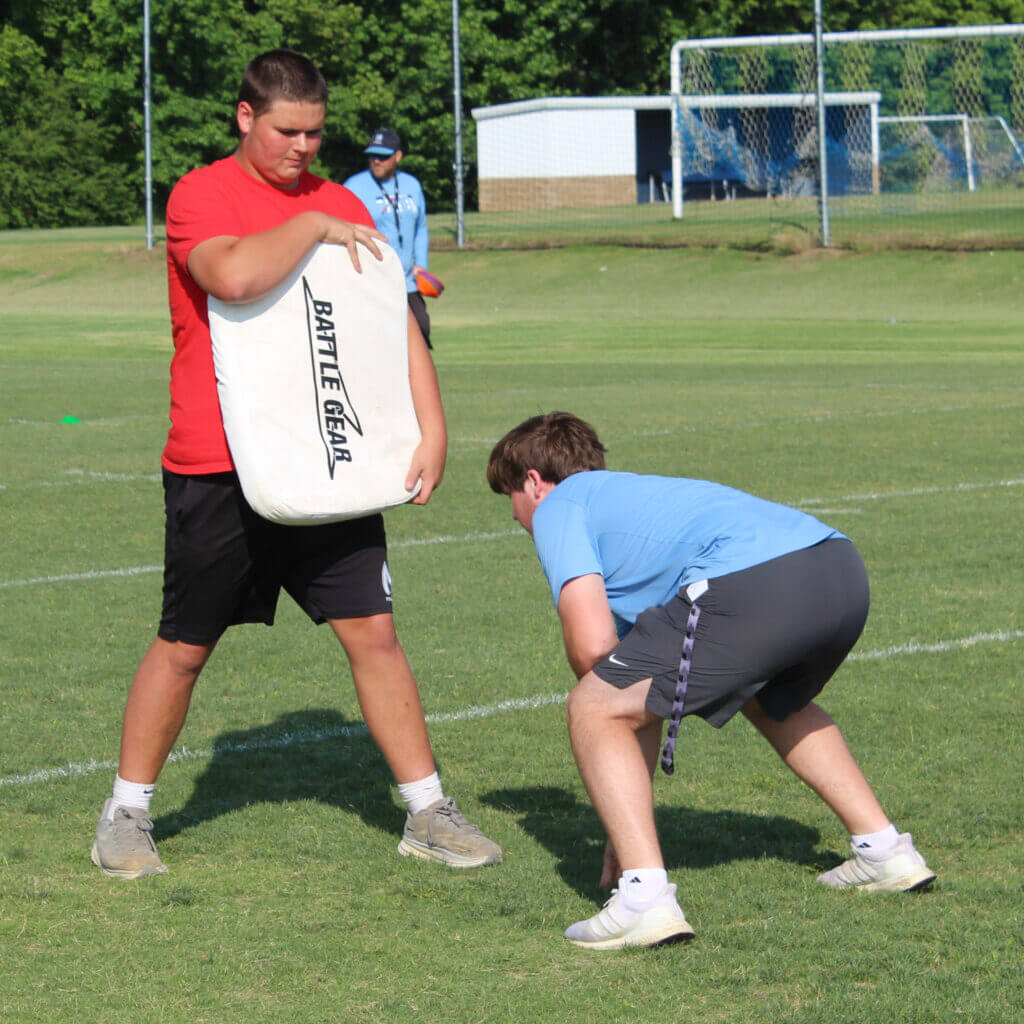 "We want to make sure we are growing the sport and I think that starts at an early age, not scaring them away from the sport but instead building on things that they can learn from and grow on in the future, whether it is in our program or somebody else's program," Gold said.
The camp was opened to all youngsters, whether they go to Northpoint or not. Gold said the kids do everything, regardless of whether they play a certain position or not.
"We have every guy go through every drill, so if they may be a lineman in fifth or sixth grade we still want them to go to and catch the ball, go out and run the ball," Gold said. "You never know what a kid's body is going to be like come later, so we're introducing them to all positions and have a good time with it."