CWS trophy visits Southaven
Photo: The NCAA National Baseball Championship Trophy at Northpoint Christian School Saturday, July 31, part of its statewide Trophy Tour. (Bob Bakken/DeSoto County Sports)
Area baseball fans, especially fans of the NCAA College World Series champion Mississippi State Bulldogs, were able to see a piece of history up close Saturday morning.
Mississippi State brought its CWS National Championship Trophy to Southaven and Northpoint Christian School for fans to see, take pictures of, and also get a souvenir poster to take home.
Several hundred people lined up inside the gymnasium at the school to view the trophy, emblematic of the championship, the first-ever team national title in Mississippi State's history, a drought of 126 years.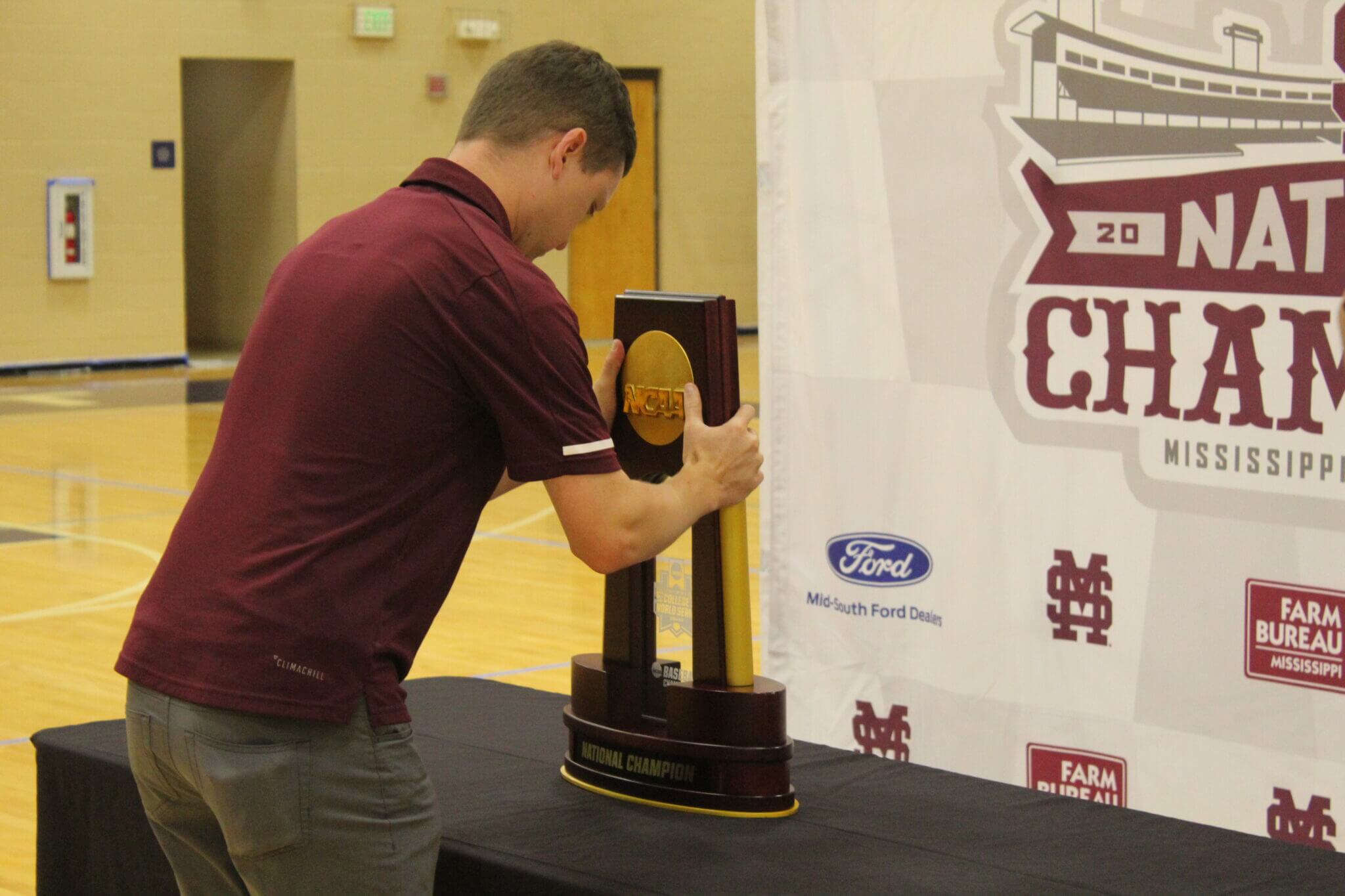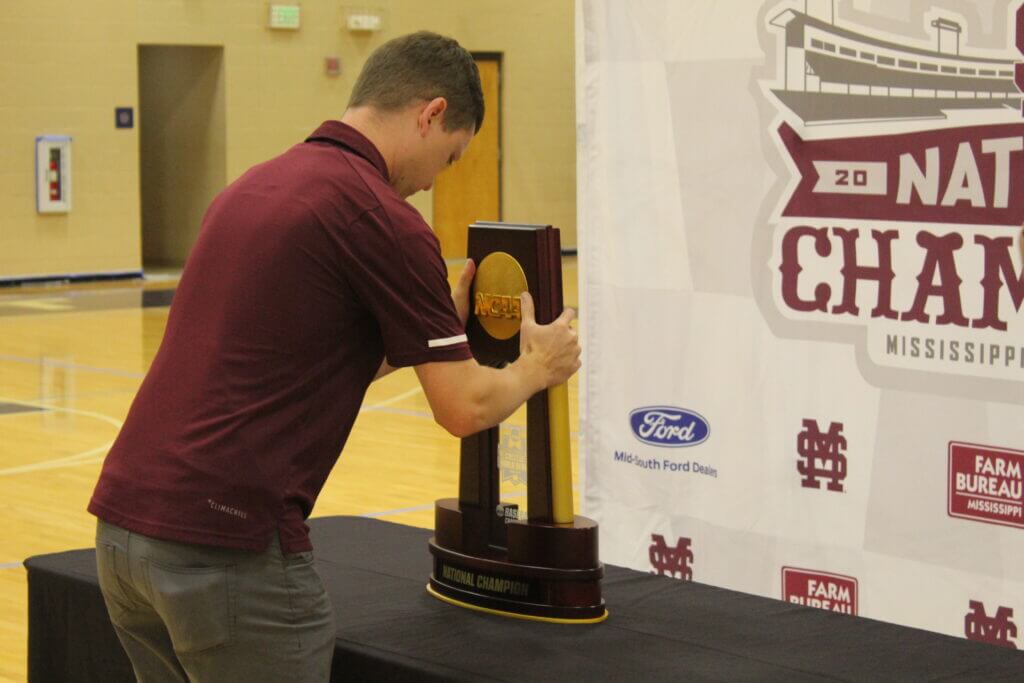 Mississippi State defeated SEC rival Vanderbilt 9-0 in the final game at TD Ameritrade Park in Omaha, Nebraska July 1.
Saturday's visit of two hours, from 11 a.m.-1 p.m, was one of several stops for the trophy throughout the state. The trophy was also scheduled to stop Saturday in Greenwood. The tour began on Tuesday, July 27 in Hattiesburg and Biloxi. The trophy also visited the Neshoba County Fair and has been in Lucedale, Vicksburg, and Jackson. Other stops were scheduled to be in Starkville and Tupelo.  
Betty Earl of Olive Branch was the first in line to view the trophy, which elicited a solid round of applause when it was carried into the gymnasium.
"Sweet, it couldn't be better," said Betty Earl of Olive Branch about the Bulldogs' national championship. "They rocked. It was just awesome. It was history in the making. We're on the map now."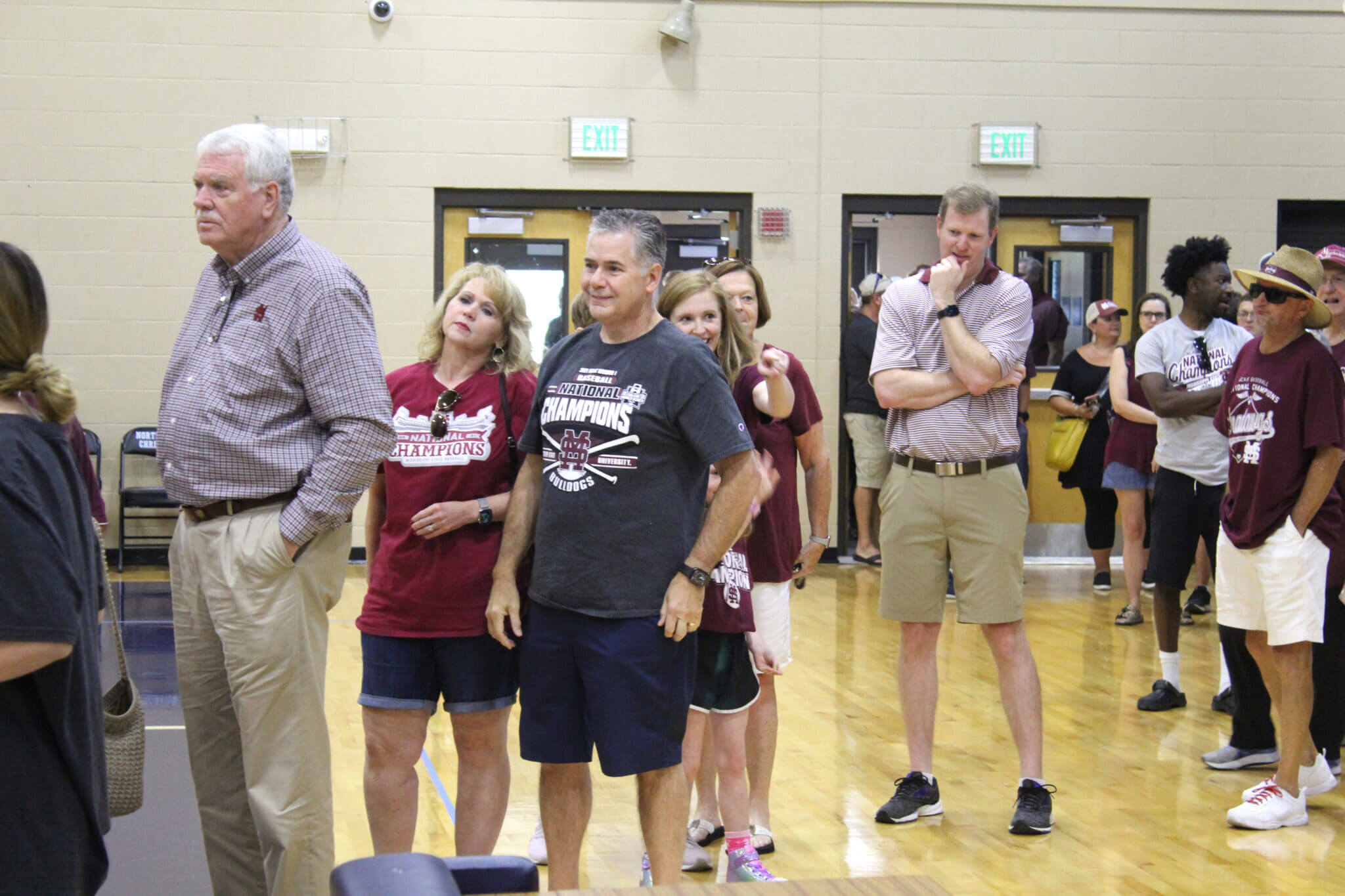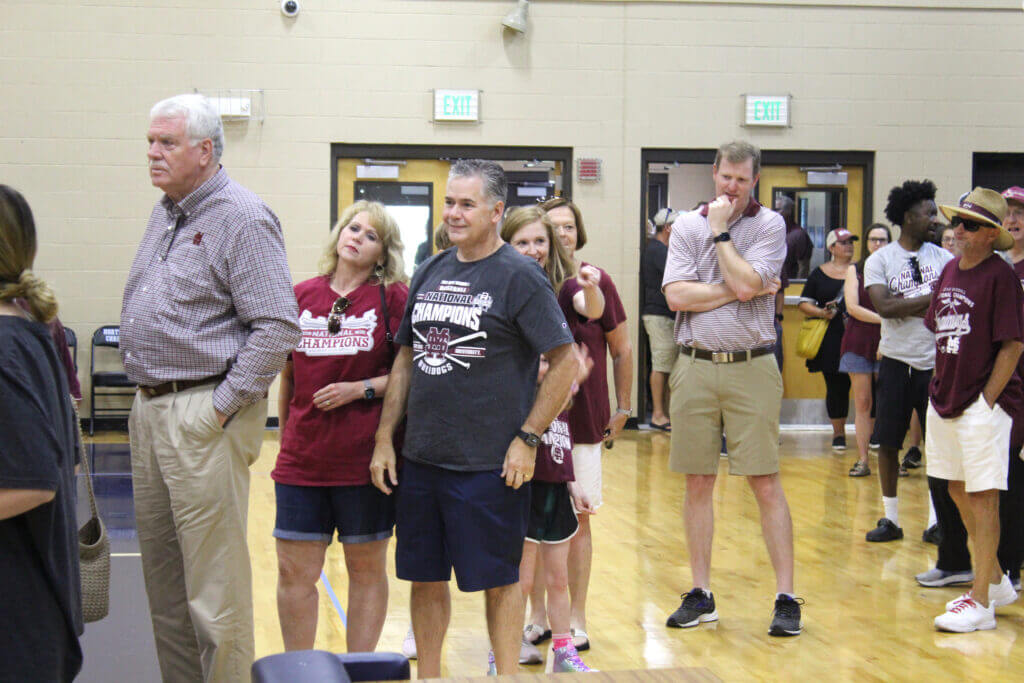 Fans lined up an hour ahead of the trophy's unveiling to get a glimpse of Bulldogs' sports history.
"It was a once-in-a-lifetime thing for me," said Charles Young of Hernando, who was in Omaha to watch the final game. He added he was not surprised about the large turnout Saturday to view the trophy.
"I wasn't surprised at all after the big turnout that was in Omaha," Young said.