Baseball state tournaments set for this week
Photo: Hudson Brown of Northpoint Christian slides and scores a run in the Trojans' West Region victory over ECS earlier this spring. (Bob Bakken/DeSoto County Sports)
High school baseball takes center stage this week with Northpoint Christian and DeSoto Central each vying for their respective state championships.
Northpoint Christian begins play in the TSSAA Division II-A state tournnament Tuesday at 6:30 p.m. The double-elimination "Final Four" tournament is being contested as part of the TSSAA Spring Fling of state tournaments/meets being held this week in Murfreesboro, Tennessee. The Division II-A baseball tournament is taking place at Middle Tennessee Christian School.
The Trojans start play Tuesday evening against Grace Christian Academy of Franklin, Tennessee. Game time is 6:30 p.m. Northpoint's next game and opponent will depend on Tuesday night's outcome.
The tournament bracket from the TSSAA is shown here: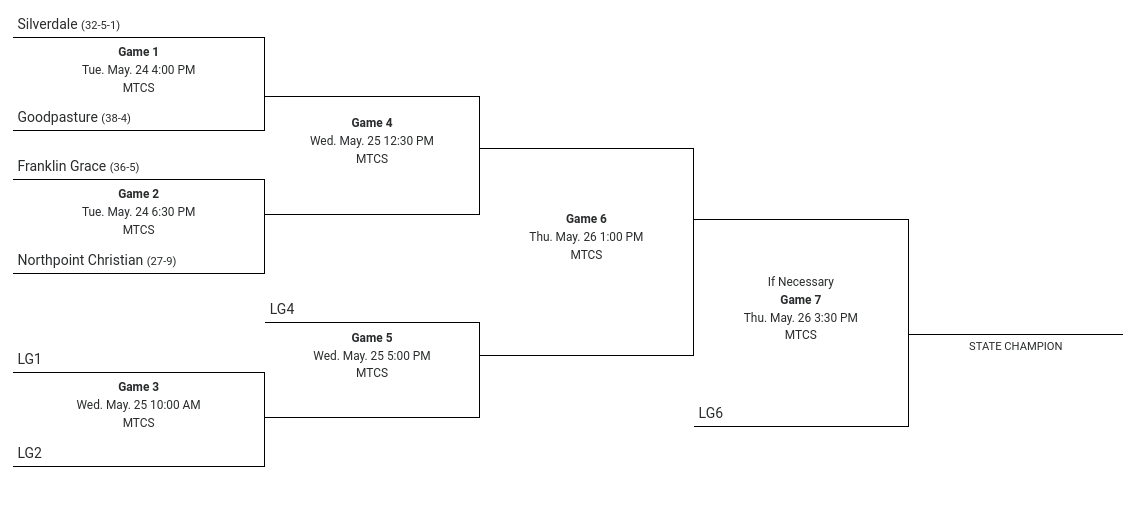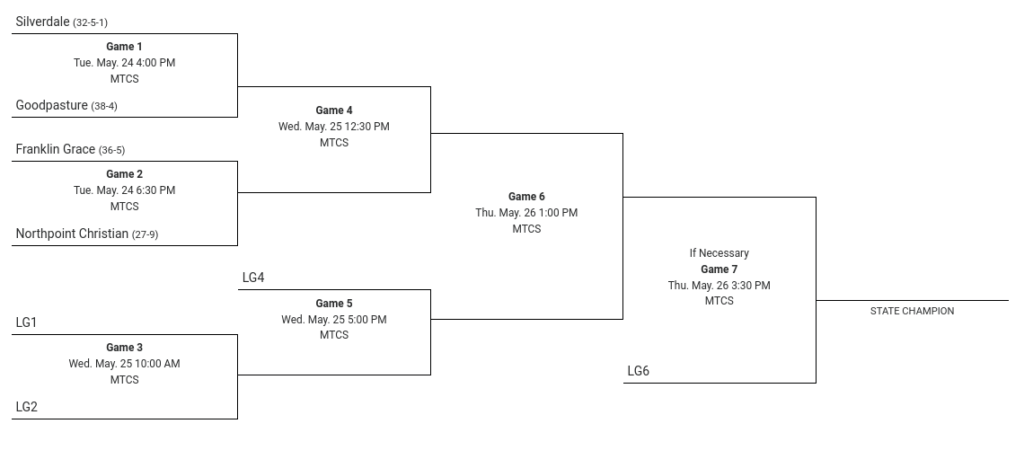 DeSoto Central heads to Trustmark Park in Pearl, Mississippi this week for the MHSAA 6A state baseball championship series against Northwest Rankin. The Jaguars won the North Half championship last weekend with a two-game sweep of Oxford. Northwest Rankin returns to the state championship series as South Half winner, hoping to win a title they were denied by Madison Central last spring. The Cougars defeated Brandon to reach the state final series.
The schedule for DeSoto Central and Northwest Rankin is as follows:
Wednesday, May 25: DeSoto Central vs. Northwest Rankin, 7 p.m.
Friday, May 27: DeSoto Central vs. Northwest Rankin, 7 p.m.
Saturday, May 28 (if needed): DeSoto Central vs. Northwest Rankin, Time TBD
The Mississippi High School Activities Association website: https://www.misshsaa.com/2022/05/19/2022-mhsaa-baseball-championships/ also listed the possibility of having final games being played on Sunday, May 29, if more than four classes were still to be determined after Friday's play.
Bob Bakken is in Murfreesboro to cover Northpoint Christian's drive for a TSSAA state title. John Myers will be at Trustmark Park this week covering DeSoto Central and the MHSAA state finals for DeSoto County News. Follow the website and @desoto_news on Twitter for updates from both tournaments this week.