East Side High Throwback Night set in Olive Branch
Photo: Olive Branch basketball players Landon Jeffries and Rhema Pegues with the East Side High throwback jerseys to be worn Feb. 1 against Pontotoc. (Bob Bakken/DeSoto County Sports)
There's a lot of history and tradition in Olive Branch for high school athletics but fans may only think that it's all been written by a Conquistador.
It should be remembered that in the days of segregation there was a 12-year period where there were actually two high schools in Olive Branch. DeSoto Agricultural High School and East Side High both existed and reflected the separation of white and black communities.
The two became one in 1970 when Olive Branch High School was formed and the East Side High building on Pigeon Roost Road became Olive Branch Intermediate School.
The name Conquistador was chosen for the school's nickname because it was neither white or black, setting aside the Dragons nickname used by East Side High. It was seen as a conqueror to overcome the racial segregation of the past.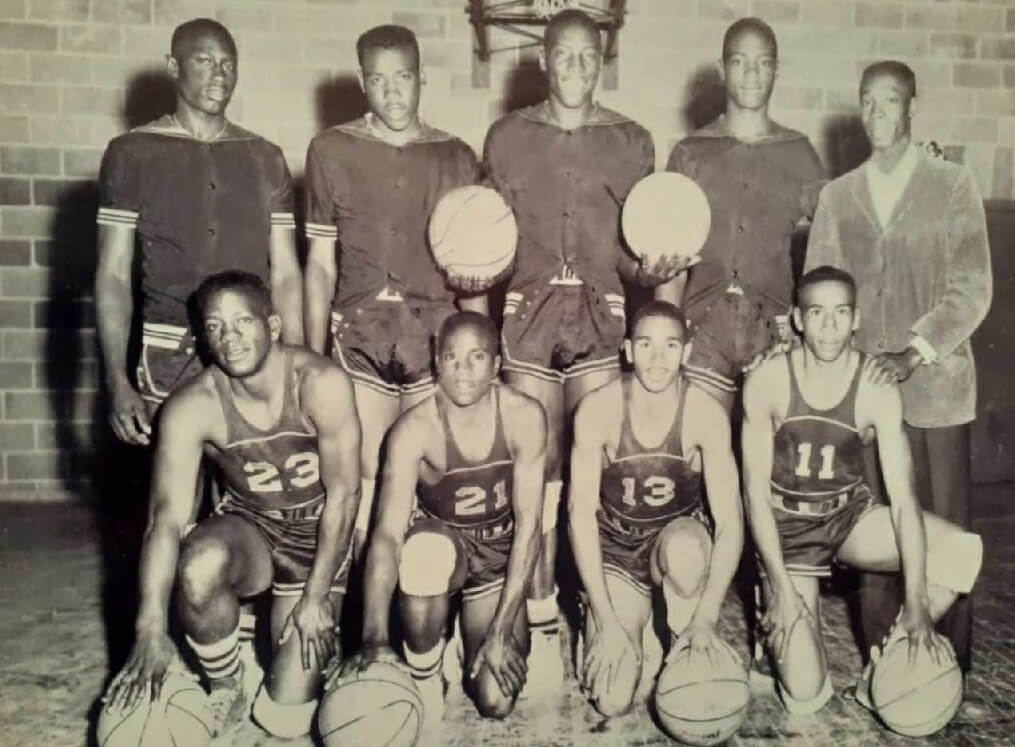 On Feb. 3, when Olive Branch meets Pontotoc in the regular season home basketball finale, memories of the past will return when the Quistors and Lady Quistors take the floor…wearing East Side High uniforms.
The East Side Throwback Night will be a nod to the history of East Side High and an appropriate introduction to February as Black History Month. It is a concept first thought of by Olive Branch boys' basketball coach Eric Rombaugh, who said he thought of it when the gymnasium was named for former coach Charlie Bibbs a couple of years ago.  
"Before there was Olive Branch, Center Hill, Lewisburg, and DeSoto Central, there were a couple of schools in Olive Branch and East Side High was one of them," Rombaugh said. "There are people who come to our games whose mother or father played for East Side. It's history as the school goes but those people that were part of East Side are part of who Olive Branch is today."
Rombaugh, girls' basketball Jason Thompson, and Mark Guy, an Olive Branch resident who had family members graduate from East Side High, have been working together to plan for Throwback Night on Feb. 3.
"I was here about two months ago sitting in the stands (at a game), I saw someone who was an East Side graduate and that brought it back to me," Guy said about his first conversation with Rombaugh about the concept. "We started raising money for the jerseys, gave a price and started going at it."
The jerseys will reflect the East Side colors of Black and Gold. Coaches will also wear apparel to acknowledge a throwback to the '60s when East Side was in operation.
Thompson said the night will honor both East Side and Black History Month.
"As an African-American with the heritage, Black History Month and everything, this makes it special and is something that makes me proud to be a participant in," Thompson said. "I hope the kids can learn from it and can move forward."
Guy said alums of East Side are especially being invited to attend the game and to a pre-game mixer in the school auditorium about 4:30 p.m. A ceremony will be held between the girls' and boys' games that evening.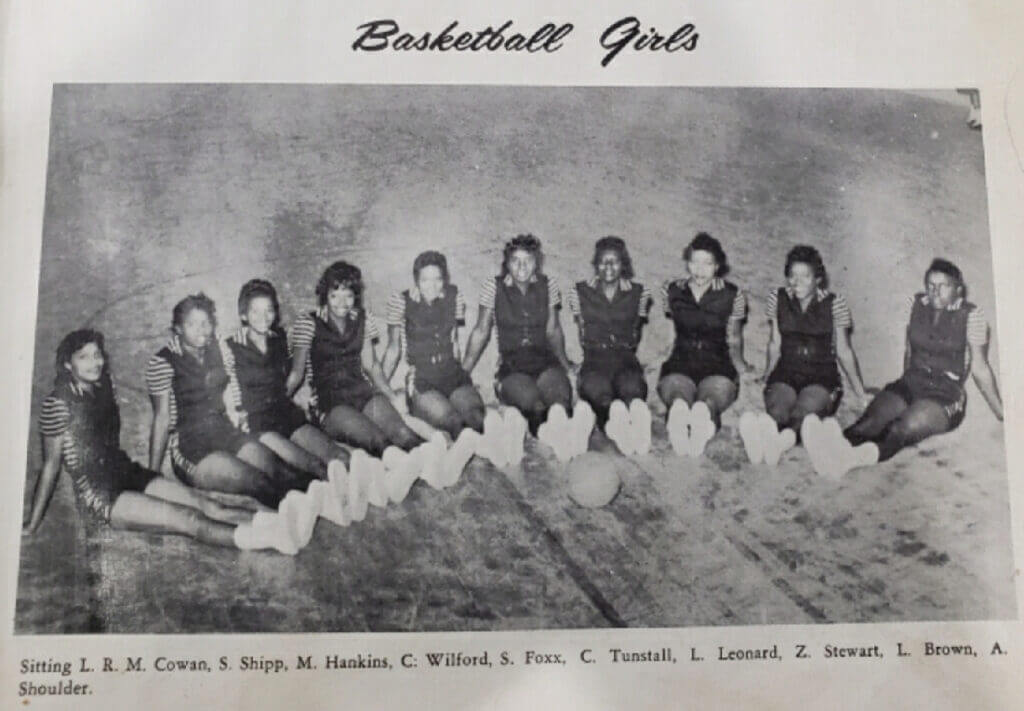 Guy said he is grateful that the idea has been encouraged by the coaches and school administration.
"It's been totally welcomed by coach Rombaugh, welcomed by principal (Jacob) Stripling, and coach Thompson," Guy said. "Everybody is on cue for this. It gives the students who are here the opportunity to learn history and learn where they came from in order for them to get to the next level."
Guy added that many students may learn for the first time there actually was an East Side High in the city.
"About 90 percent of them don't even know there was an East Side High that actually existed, and they went to school there as Olive Branch Intermediate School," Guy said.
It's that education that Rombaugh also wants to see happen.
"We bring up the history and tradition here and that's a lot to look up to," Rombaugh said. "When the kids come out to compete, they really have to give it everything they got. History has already been hanging in the gym and this is bringing it all together so everybody can understand what East Side actually was."
"Every time you walk out on the court you not only represent what's on that jersey but you're representing the names that sometimes are not on the back," Thompson said. "It's those people and their families that actually played for East Side High that'll be here cheering for them. I'll harp on the fact that this should mean something and to have pride in that."
Rombaugh said he wants to see East Side Throwback Night be an annual night in February for the basketball program and something East Side alums can always look forward to.
Thompson adds the night will still involve getting a victory for the teams on the court.
"We're going to go back in time," Thompson said. "But we'll still be here in 2022 and we need to take care of business with that particular uniform on."