Polk shares stories, lessons to Gator baseball team
Photo: Parents, fan gather for a catered meal and to hear from Mississippi State coaching legend Ron Polk at the Lake Cormorant First Pitch banquet. (Bob Bakken/DeSoto County Sports)
With the high school baseball season close to starting, the Lake Cormorant Gators and the families this week got a chance to get ready for the year by listening to and getting diamond and life lessons from a legend.
Ron Polk, the longtime Mississippi State University baseball coach, appeared at the Lake Cormorant First Pitch banquet, held at Cypress Hall in Hernando Wednesday evening.
Many consider Polk to be the "Father of Southeastern Conference Baseball" and he reminded those listening that he has the record as the winningest coach, male or female, ever in the SEC, "although that also means I've had the most losses," acknowledging that baseball plays more games than other sports in a season. It also helps that Polk was coach of the Bulldogs for a total of 29 seasons in two stints, from 1976-1997, and again from 2002-2008. His Mississippi State record was 1,139-590 overall, and 419-324 in SEC games at State, taking the Bulldogs to the College World Series six times.
In fact, Polk is one of only three college baseball coaches to have brought three different schools to Omaha, in Mississippi State, Georgia Southern, and Georgia.
Polk shared many stories about his career during his time with the Gator baseball team Wednesday night, but the most important message was a life lesson.
"Avoid distractions, take care of business and be something special," Polk said. "Be THE player, not a player. Make a difference in people's lives. I hope I passed that on to them."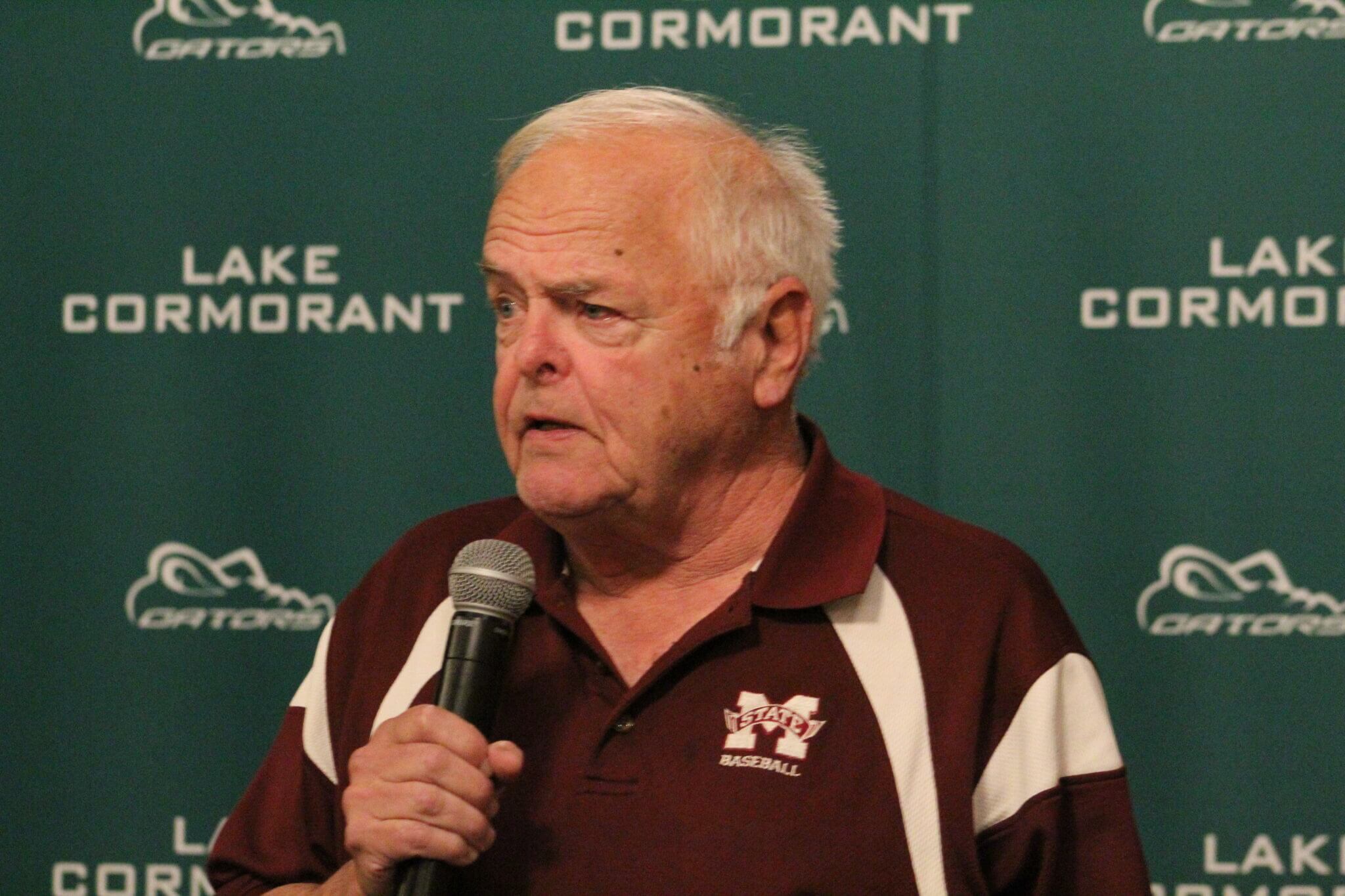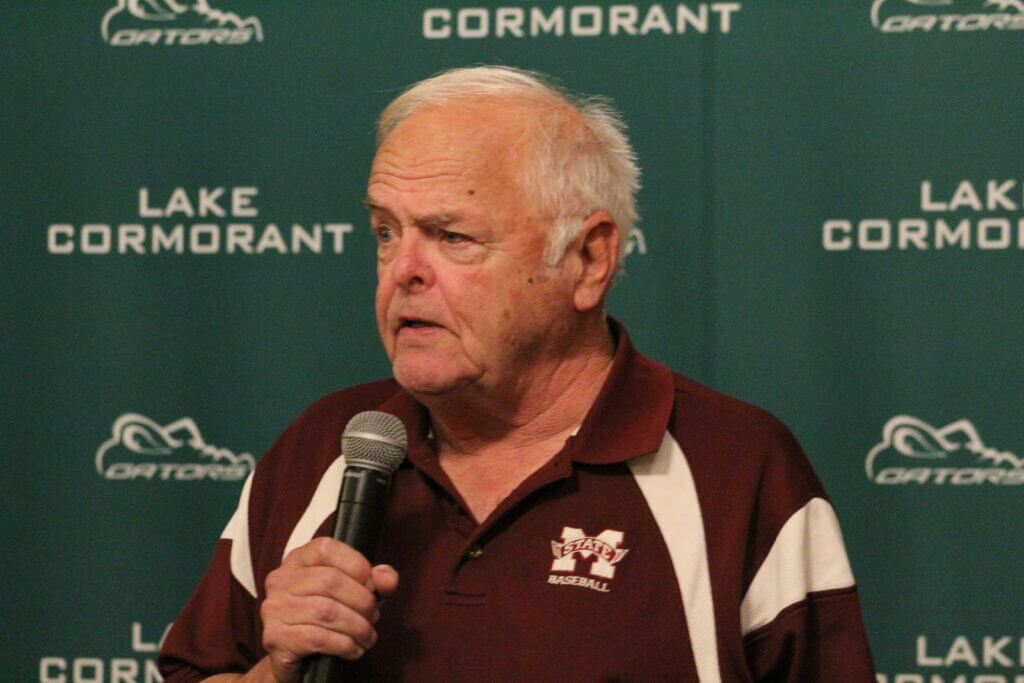 Lake Cormorant coach Brian Lewis hoped his players were closely listening to what the legendary coach had to say.
"I'd like them to understand the lesson that they can accomplish great things coming from nothing," Lewis said. "They should understand that they can make a difference in the community and the school building as well as the baseball field."
Polk is now a Special Assistant to the Athletic Director at Mississippi State, where he's been since 2020. He was a volunteer assistant coach at Alabama-Birmingham for 11 years before that.
He's also an author, having written "The Baseball Playbook," copies of which Polk had available for sale during the evening.
Lewis is looking forward to the start of the baseball season, which is less than four weeks away for his youthful team, and he expects his team to be a factor in a new Region 2-5A.
"We've never played Greenville and we played Cleveland Central last year and twice the year before," Lewis explained. "Lafayette's going to be a really good ball club but we've had a few good battles with them. I think we're going to compete well and I look forward to it. Hopefully we'll make a good run in the playoffs."