Witherspoon wins County Spelling Bee
Photo: From left, Sarah Louise Manley of Northpoint Christian School, Spelling Bee recorder Van Alexander, and Gabriella Witherspoon of Overpark Elementary School. Witherspoon won the DeSoto County Spelling Bee and Manley was runner up. (Bob Bakken/DeSoto County News)
A fifth grader from Overpark Elementary School can stake the claim to be DeSoto County's best young speller. Gabriella Witherspoon Saturday won the DeSoto County Spelling Bee, held at the Hernando Performing Arts Center.
There were 41 youngsters at the annual event, the 17th annual DeSoto County competition. They ranged from fourth-through-eighth grade and represented DeSoto County Schools (DCS), Northpoint Christian School and Sacred Heart School.
The words they were given to spell are provided by the media corporation Scripps and pronouncer Dr. Jerry Wayne Floate, Hernando Middle School principal, strictly goes down the list as is provided.
Scripps each year has held the Scripps National Spelling Bee, although last year's spelling bee was canceled because of the COVID-19 pandemic.
The pandemic was addressed in Saturday's county spelling bee, as competitors were spaced apart, everyone was required to wear masks, and spellers could only remove them briefly when they reached the microphone to spell their given word.
Spectators were also spaced at a required distance and seated in every other row of the center. The spelling bee in the past has been held at the district Central Services Board of Education room but was moved to the Performing Arts Center this year to provide more space and follow CDC guidelines.
DCS associate superintendent Van Alexander, who served as master of ceremonies and recorder, and Floate, both said the word list from Scripps this year was among the most difficult they had encountered in the years they had been a part of the event.
It showed in the first round, as the 41 initially in the bee were quickly reduced to 11 spellers. The 11 were diminished to five spellers in the next round. The same five remained through another round, but the following round culled the group down to only Witherspoon and Northpoint Christian School's Sara Louise Manley, a seventh grader.
Manley missed her word but Witherspoon spelled hers correctly, which gave her the championship.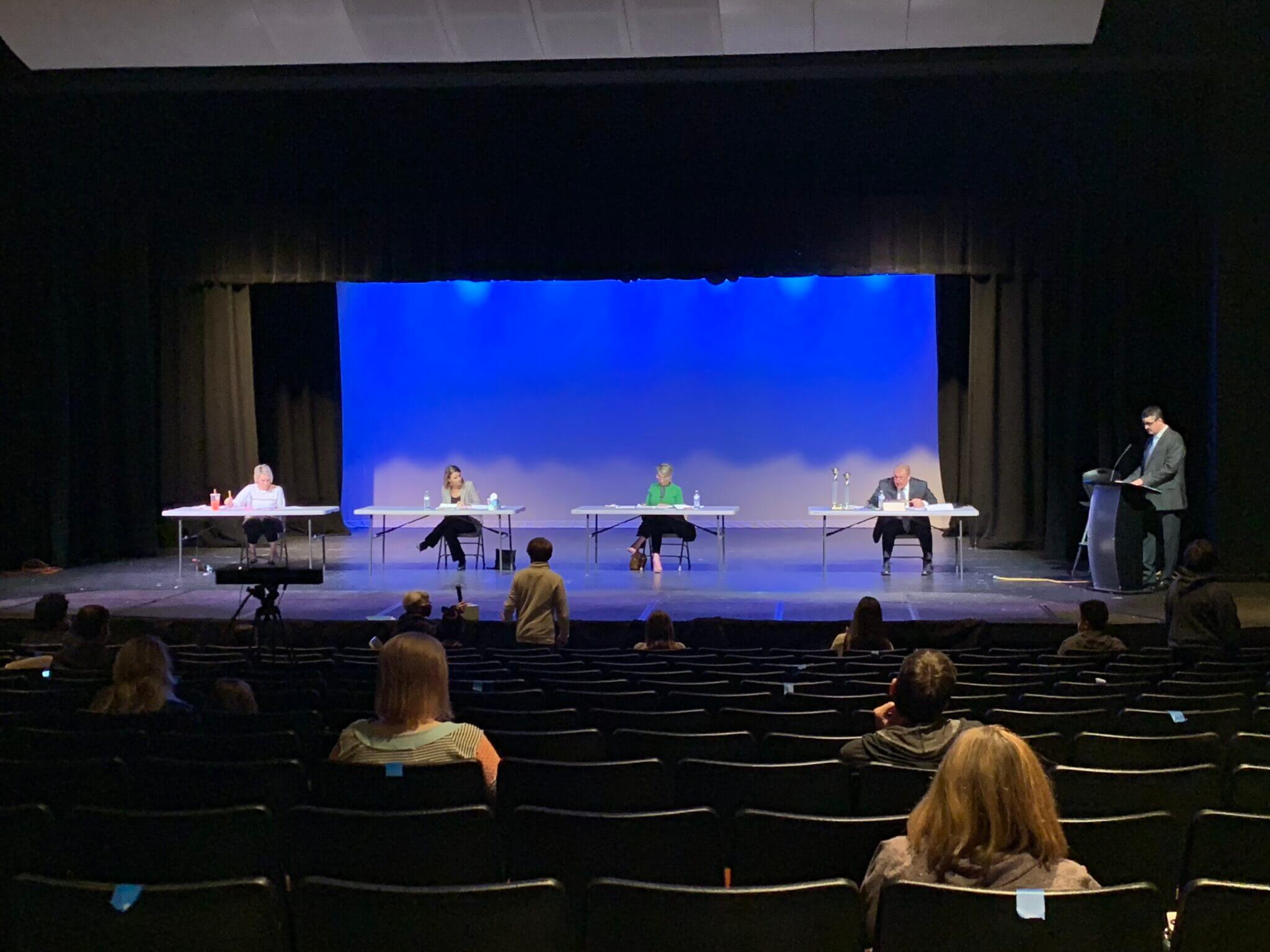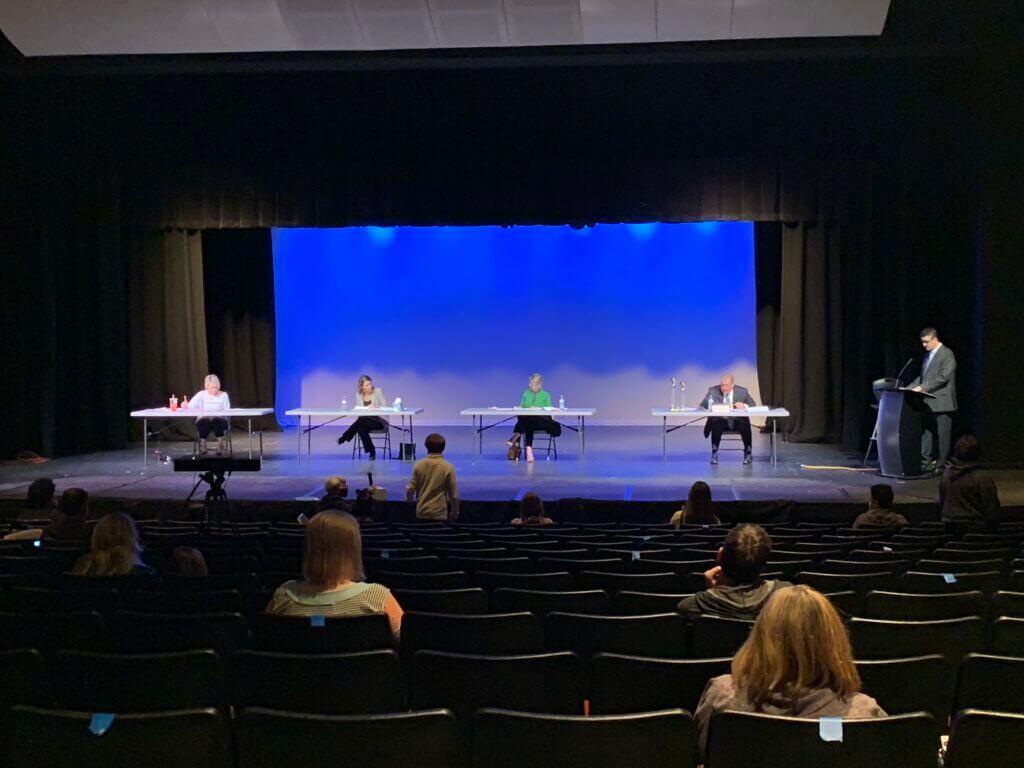 Witherspoon said she takes good spelling seriously.
"Every single day when I get home from school I just study all of the time and my mom just tests me," Gabriella said. "So, I thank my mom for helping me win this spelling bee. She put a lot of confidence in me."
By virtue of her winning the county spelling bee, Witherspoon is now eligible to compete in the Mississippi State Spelling Bee on March 24 at Mississippi Public Broadcasting in Jackson. Manley would be eligible to go if Witherspoon chooses not to compete.
Along with Alexander's and Floate's roles with the spelling bee, three judges were on hand to oversee the event. They were Horn Lake Elementary principal Carrie Speck, Lewisburg Elementary School principal Sherry Anderson, and Hernando Hills Elementary School principal Wendy Michael.  
A video recording of the Spelling Bee is found on the DCS Community YouTube channel:
https://youtube.com/playlist?list=PLAXLt3wrM5D4WVr-E8ktcaEOid0EHe5nn