Trio caught in Olive Branch after chase
Three men from Memphis have been arrested in DeSoto County as part of a chase for a stolen vehicle that ended up with stolen guns also being recovered.
According to information from the DeSoto County Sheriff's Department, Olive Branch police officers were in pursuit of a stolen vehicle that entered the city limits late Monday morning.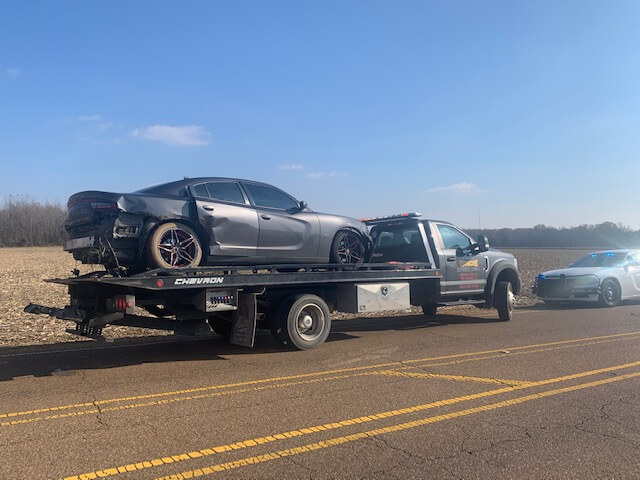 Deputies picked up and continued the pursuit on state Highway 305 near Sandidge Road until they were able to stop the vehicle near the intersection of College and Craft roads, by using what the Sheriff's Department termed a "tactical vehicle intervention," or TVI.
The pursuit maneuver is used to stop a vehicle by means of coming in contact with the rear quarter panel of the vehicle being pursued to cause that vehicle to spin 180 degrees and thus keep it from continuing to flee down the roadway.
Once the vehicle was stopped, three Black males, two of them armed, fled the scene on foot. The trio was apprehended a few hundred yards away from the scene.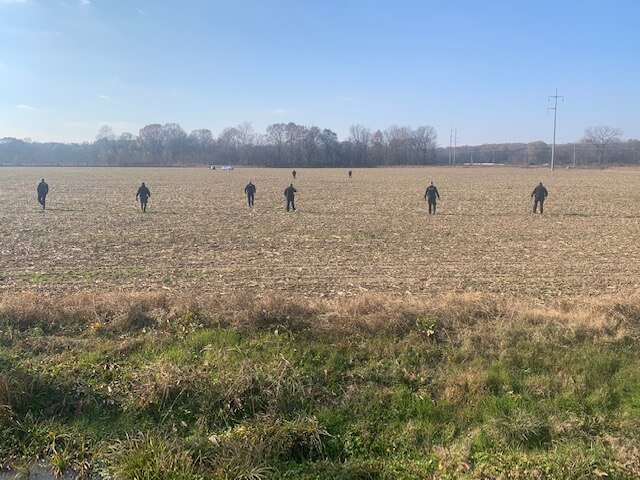 The Sheriff's Department report indicated three firearms were recovered, one in the suspects' car. The other two were found in a field.
The stolen firearms included an AR-15 with armored piercing bullets that would penetrate a bulletproof vest.
No one was hurt in the incident and the suspects' identities have not been released yet.
(Photos courtesy DeSoto County Sheriff's Department)