Toilet paper set on fire inside Walmart restroom
UPDATE: Hernando Police Chief Shane Ellis reported in an email at 4:30 p.m. that the suspect in the case had turned himself in to the police department and that the suspect is a juvenile.
ORIGINAL STORY
Hernando police are searching for a suspect from a morning fire set inside the Walmart Supercenter.
According to Police Chief Shane Ellis, a man entered a restroom inside the Walmart Supercenter, 2600 McIngvale Road, and set toilet paper on fire inside the bathroom stall.
There were no injuries reported and the only damage sustained was in the bathroom stall area.
Police are now looking for the suspect in connection with the fire and video surveillance images of the suspect and the vehicle used to leave the area are found here.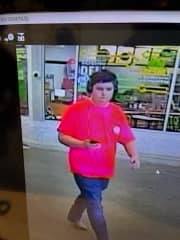 Anyone with information is asked to contact the Hernando Police Department regarding the fire.