Time to take flight as Civil Air Patrol holds an open house
Photo: Civil Air Patrol Cadet Hatleigh Holladay of Hernando answers questions during Monday evening's Open House. (Bob Bakken/DeSoto County News)
The civilian auxiliary of the United States Air Force has been in existence since one week before Pearl Harbor and it continues to be a great service to the country.
The Civil Air Patrol (CAP) first was a coastal patrol in defense of the nation during World War II but today it assists in search and rescue operations while introducing youthful aviators to flight.
Monday night, the DeSoto Squadron of the CAP held an Open House at Friendship Church of Christ on Pleasant Hill Road in Olive Branch, where the squadron meets on a weekly basis.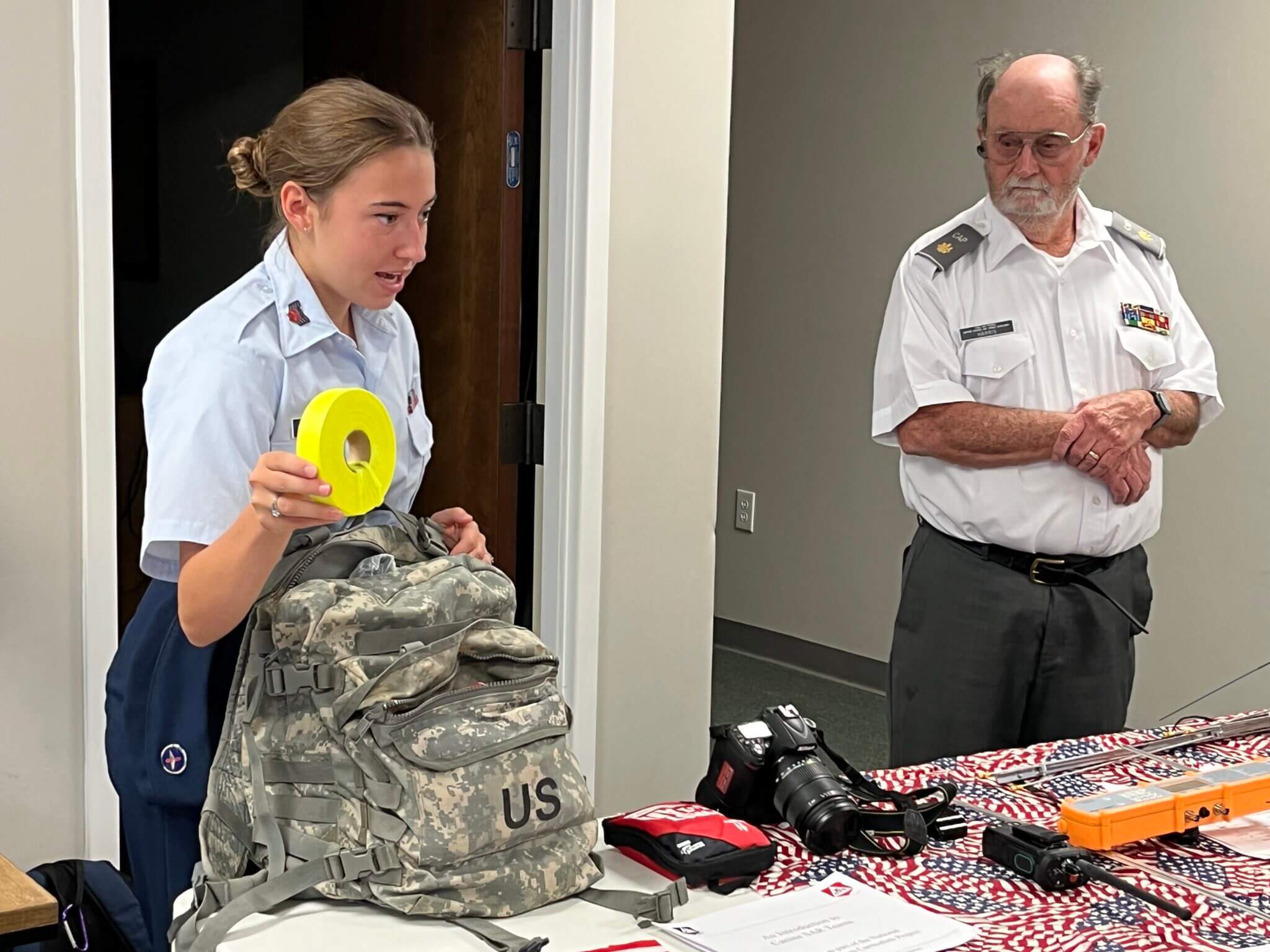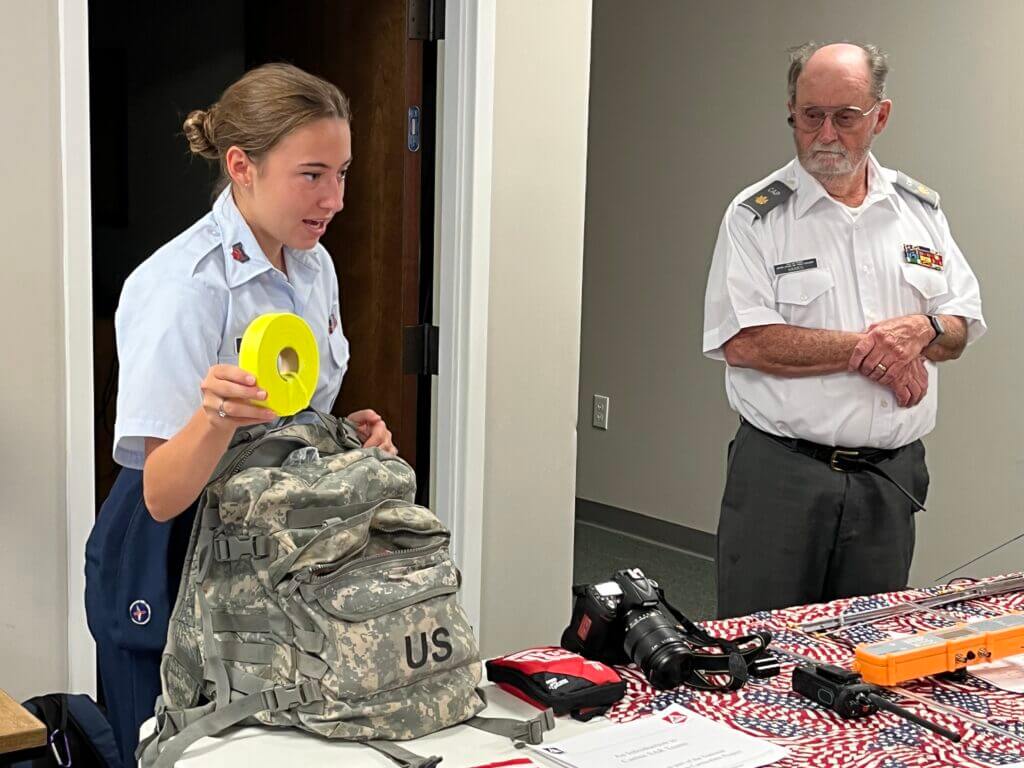 There, cadets showed interested youngsters and families what they do, including the materials and equipment used for search and rescue.
"I do search and rescue work, that's the path that I've chosen to take as opposed to piloting or anything else, so I'm training to go out and do groundwork for search and rescue," said cadet Olivia Van Steenburg, who is a sophomore at St. George's Independent School in Collierville, Tennessee. "I've been in the Civil Air Patrol for about a year now and I've basically enjoyed every second of it. I've had a lot of opportunities I wouldn't have had otherwise."
While the Civil Air Patrol is involved in flying missions for the Air Force, such as finding missing planes or missing people, flights like that help in teaching aviation and life skills, said administrative officer Major Jim Harris.
"That's our main goal, our cadets," Harris said. "They are 12-18 years old, and we teach them about aviation, search and rescue, leadership skills, and character development. They grow up to be some young, fine Americans. They are really dedicated to what they do."
There are currently 29 cadets who make up the DeSoto Squadron and Harris said it's not unusual for cadets to travel a distance to be a part of the program.
"We've got folks from Collierville, from Hernando, Memphis, we even had one that drove in from Corinth to be part of the squadron," said Harris.
The distance is worthwhile for Van Steenburg to come to meetings, she said.
"I really like the military aspect of it and the discipline it offers," Van Steenburg said. "I want to go into the military when I graduate high school, so I like the opportunity here because my school doesn't offer JROTC. I'm planning on going to West Point and then after that becoming a paratrooper."
"They have a desire either to go into the military or be a part of aviation," Harris added. "Some of them want to be pilots. Most of them that join want a career in aviation, some of them pilots, some of them in mechanics. We have three of our cadets at the Air Force Academy right now and one at the Naval Academy."
In addition to the 29 cadets, the squadron has about 50 senior members, adults who assist in mentoring the cadets in activities, such as learning to fly, moving into leadership roles and things like that.
More information about the DeSoto Squadron can be found online on the squadron website. Information in general about Civil Air Patrol is available at the Civil Air Patrol website.
The squadron meets each Monday night at the church, while Senior members meet on the first and third Thursdays each month at the Olive Branch Airport.