Survey expelled from middle school
Questions arise about sexual preference questions to Hernando sixth graders
The Centers for Disease Control has been doing much more than tackling COVID-19 lately and it's been one of those projects of the CDC has that brought out a strong parental backlash and action from local school officials.  
The CDC has what is called its National Youth Tobacco Survey, and according to the CDC website, the survey has been done on an annual basis with the goal of gathering information about adolescent tobacco use.
However, when Hernando Middle School sixth grade students were asked to take the survey, they were faced with some demographic questions that angered parents, specifically about the students' "sexual preference." The options to answer included "heterosexual," "gay or lesbian," "bisexual," or "not sure."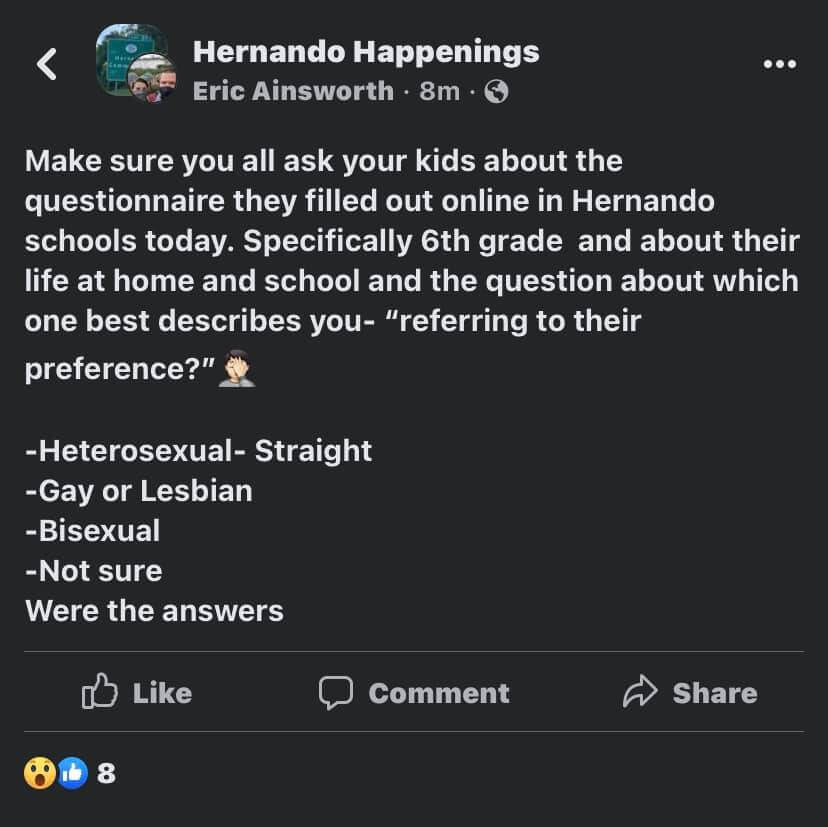 The CDC said its survey "serves as a baseline for comparing progress toward meeting selected Healthy People 2030 goals for reducing tobacco use among youth."
DeSoto County Schools officials pointed out that two schools in DeSoto County were chosen to take the survey this year, which is normally done on paper. Hernando Middle School is one of the schools and the other has not immediately been identified.
The survey was quickly stopped when it was learned what was being asked.
"When school officials were alerted to questionable topics, the online survey was not administered to any other students at the school," according to a statement from DeSoto County Schools.
Following up on the district statement, Supt. Cory Uselton said the district won't be involved in the CDC questionnaire going forward.
"The principal (Dr. Jerry Floate) and I both share the same concerns as the parents regarding the material in the survey," Uselton said. "We must be vigilant when it comes to our children, and these topics have nothing to do with tobacco use. I will be notifying the CDC that DeSoto County students will not be participating in their survey."