Olive Branch coach Thompson reaches 500 victories
When you're around Olive Branch High School girls' basketball coach Jason Thompson, you always have a feeling a victory is coming.
On Tuesday, Jan. 18, Thompson's Lady Quistors won again, bouncing Holly Springs High to the tune of 68-28.
It was significant because the result marked 500 victories in a 20-year career that has seen many "Gold Ball" state title trophies taken home from Jackson by Thompson and his team.
Ten state championships to be exact, six with H.W. Byers and four at Olive Branch since he arrived in June of 2016. The program has won the past three state championships, one in MHSAA 5A and the last two in 6A.
Since Tuesday, the past week has had Thompson receive congratulatory messages and phone calls from many former players, their parents, and others.
"It's been something that I never anticipated or expected when I first started," Thompson said Wednesday after the Holly Springs game, "But it's truly been an honor and a blessing to have it occur. I'm overjoyed, elated and just glad, but now I'm looking for 501," which Olive Branch gave him Friday night in a 65-32 victory over Lewisburg.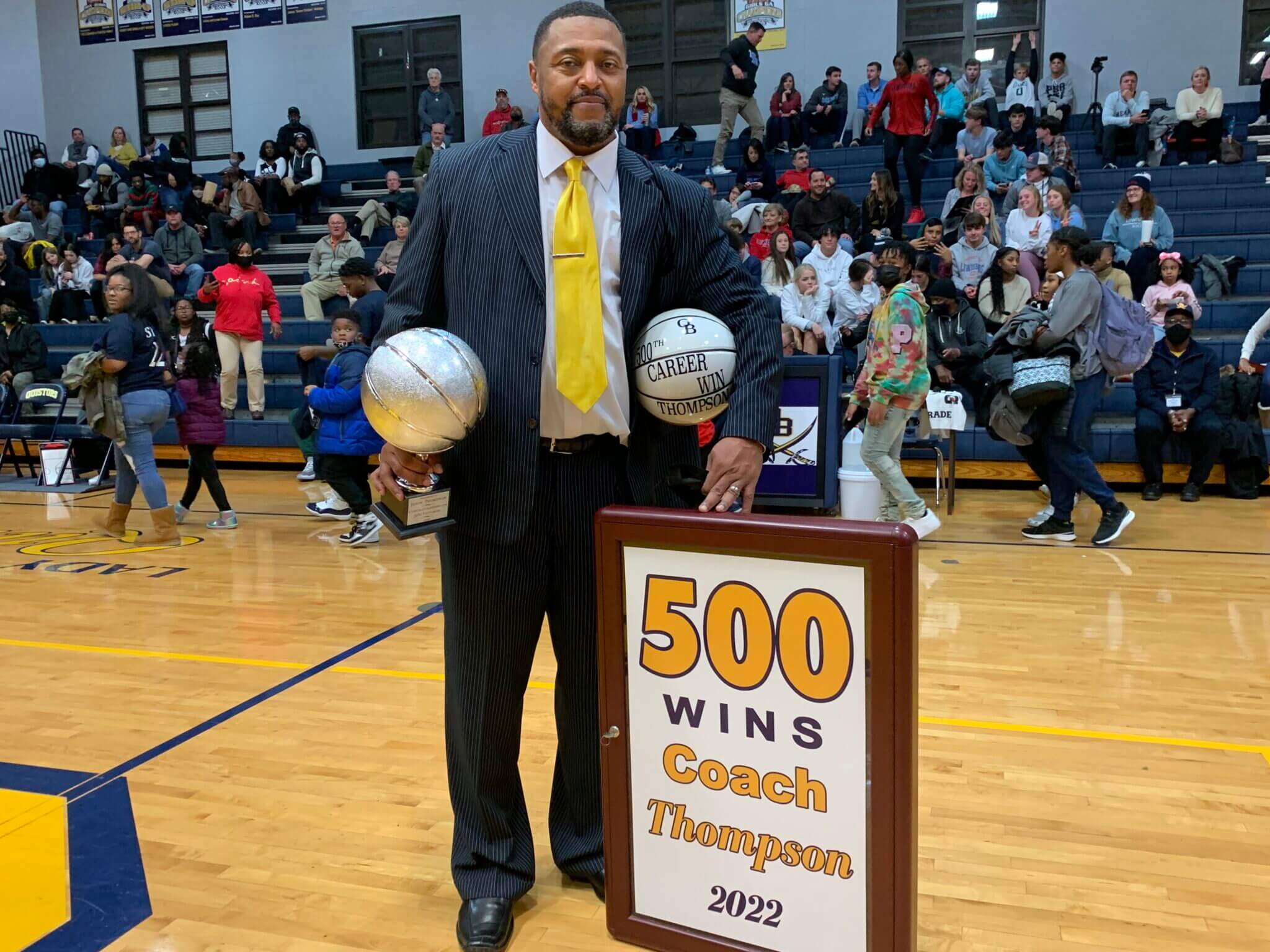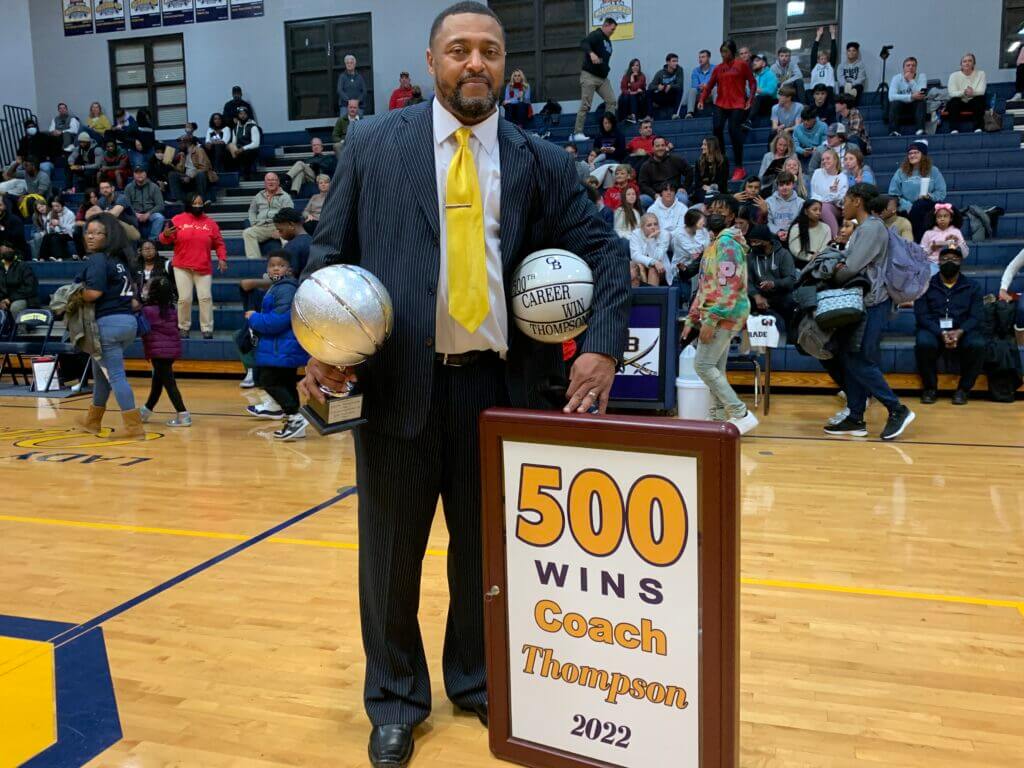 When Thompson replaced now-Hernando girls basketball coach Blake Jones at Olive Branch after the 2015-16 season, his Byers' team had won 353 games and claimed six state titles. Since arriving at Olive Branch, the successful program Jones had built just kept being successful under Thompson, now with 148 victories and the four Gold Balls.
Thompson credits the players and others who have supported his program over the years, the parents, school personnel and others around his team.
"It takes all of those for that to happen," Thompson said. "It's about the players, it's not about me. I've just been fortunate to be called a coach that could actually oversee the operation, but it's the kids who've done a phenomenal job making it all transpire and come to fruition."
He is described as humble and not wanting the spotlight placed on him, but Thompson is not quiet when he's coaching on the sidelines and directing his team on the floor. You will see him demonstrative and vocal from the bench as he pushes his squad to success, almost playing the game himself, but just doing so from the sideline.
Whatever his system is, it works and his fellow Olive Branch coach Eric Rombaugh, who leads the boys' program, takes note.
"He's having a chance for a state championship every year," said Rombaugh. "For that to take place, as hard as this game is to coach and to get kids to buy in, 500 wins means there's been 500 times he's had his teams buy in. He's not going to pat himself on the back but I'll pat him on the back because of what he did. It's an honor to be here with him and I'm just glad DeSoto County has got him too."
Calling him a "definite Hall of Famer," Rombaugh said Thompson has "figured out girls' basketball."
"He's got a system of what works and what doesn't work, so it's as simple as telling his girls, 'I know what works and if you buy in we're going to have a chance to win it all,'" Rombaugh said. "His girls buy in. It's him sticking to what he knows, him sticking to his system, sticking to his values and the girls buying in. It's a recipe for success."
Rombaugh also feels fortunate that he can be in the same gymnasium as Thompson and learn by watching Thompson work his team in practice and playing on game night.
"I learn things from him all of the time," Rombaugh noted. "I think some of these young coaches coming into the game would be well off if they just sat down and picked his brain for a little while because he's got so much information."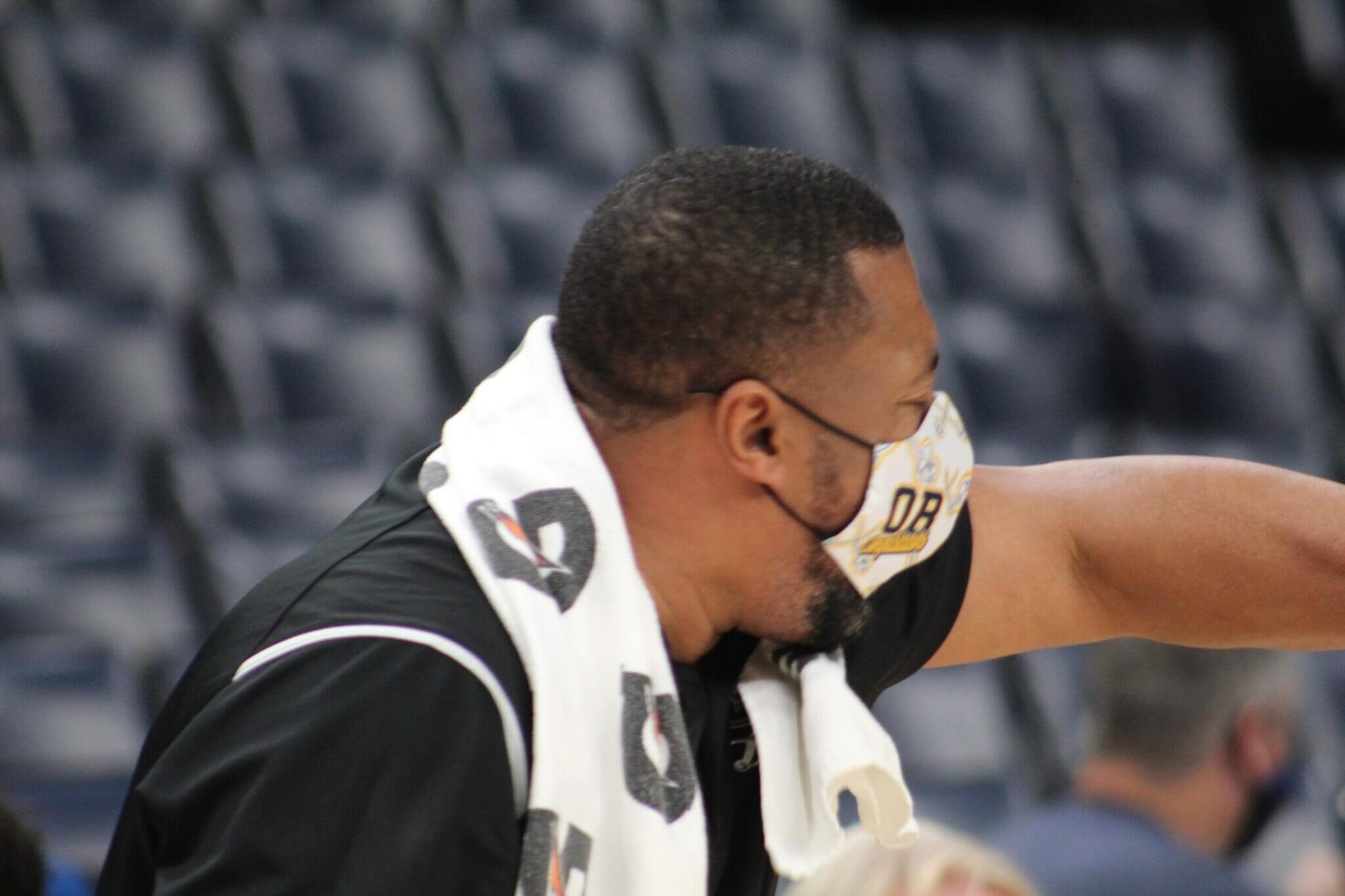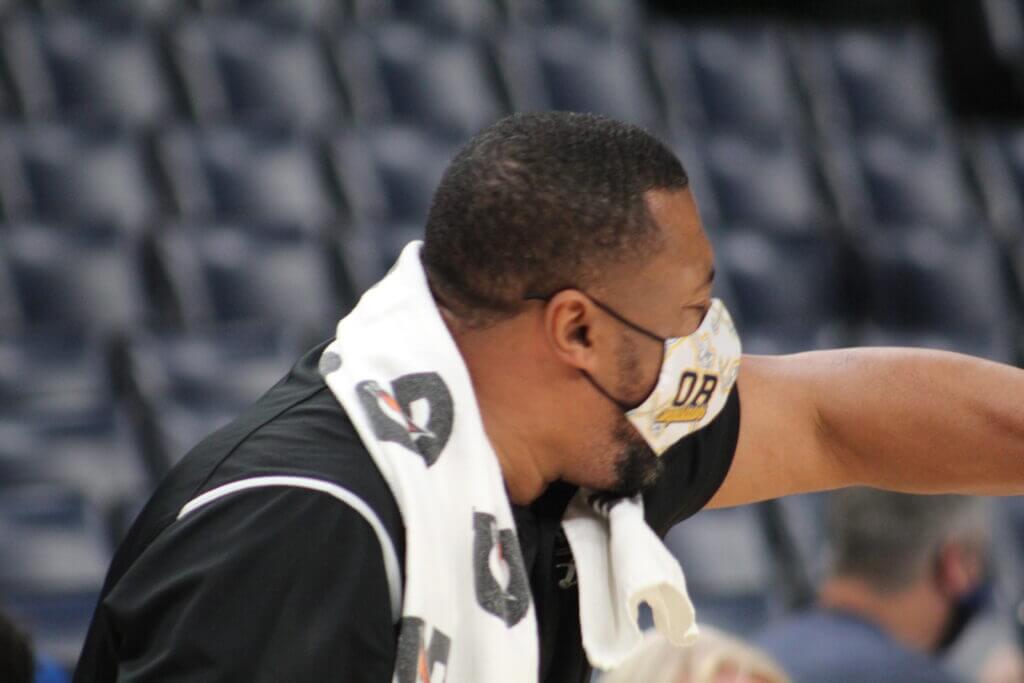 Other coaches, like Jan Sojourner of Jackson Academy with more than 1,000 wins over 42 seasons, may be further along on the coaching victory ladder, but Thompson and his 500 victories in 20 seasons puts him even further into that elite category. Right now, Jason just wants to win the next game ahead for his team.
"It'll probably take me finishing up and completing my career before I actually let it dawn on me enough to really absorb and understand, but just right now in the midst of the moment it's been pretty special for me," Thompson noted.
"What he's been able to accomplish is pretty huge and not just as far as the state of Mississippi is concerned," Rombaugh added. "To have a coach like that in this county is big."
Jason Thompson… always a winner.