Supervisor Lee plans sheriff's election run
Photo: Current Supervisor Michael Lee in his Town Square Haircuts barber shop in Hernando. Lee has made public his plans to run for County Sheriff in 2023. (Bob Bakken/DeSoto County News)
The 2023 state and county-level elections are still a ways off, but we're starting to get indications that after the Nov. 7, 2023 vote is complete, one thing has become clear: DeSoto County will have a new sheriff in town. 
With the apparent indications that current Sheriff Bill Rasco is planning not to run for re-election when his term expires, there are thoughts on the streets about who might be campaigning to take his place.
In the case of one candidate, it's not about thoughts. He's actually doing it.
Current District 5 Supervisor Michael Lee has made public his decision not to run for re-election as supervisor in the 2023 elections, but instead has decided to run for county sheriff.
If elected, it would bring Lee back to a career path he had been on before he was appointed to the supervisor's seat in 2014 with the passing of his brother, then-County Supervisor Harvey Lee. Michael was elected to the post in 2015 and re-elected in 2019.
Lee's law enforcement background had been as a 20-year veteran of the Sheriff's Department, moving up the ladder from patrolman to Assistant Chief Deputy. He also was the commander of the narcotics division, jail administrator, and was Chief Investigator.  
Lee's background also includes time as a bodyguard to music legend Jerry Lee Lewis and was a professional wrestler. Now, when he's not doing county business, Lee is cutting hair at his Town Square Haircuts, a barber shop across the street from the County Administration Building in Hernando.
He said it was cutting hair that actually got him started in law enforcement.  
"Sheriff (Jim) Riley, I was cutting his hair, and then they'd bring me over (to the jail) when inmates had to go to court," Lee said. "I'd clean them up and Riley would pay me for cutting their hair. One day, they said I needed to come over and go to work. I'd cut hair in the daytime and patrol at night."
Ironically, Lee actually ran against Riley and Jim Harris Sr. in the 2003 Republican primary for sheriff, a race Riley would win with Lee finishing second in the balloting.
Lee started work as a reserve officer in 1986, graduated from the Mississippi Law Enforcement Academy a year later and turned to law enforcement as a full-time career at the time. He left the department and returned to the barbershop when Rasco was elected sheriff.  
During his time with the Sheriff's Department, Lee started the motorcycle division, writing the specifications for the motorcycles the deputies operate. He also started the SWAT team and was involved in what was called the "Be A Winner" program, similar to the DARE program other departments do.
Lee believes he has a well-rounded background to be sheriff, having been in law enforcement before but also now in his current position as a supervisor, having oversight of all of the different departments, including the sheriff's department.
"Right now, you're pretty close to a $27 million budget," Lee said. "The county hasn't grown but the population has grown, especially in the unincorporated area."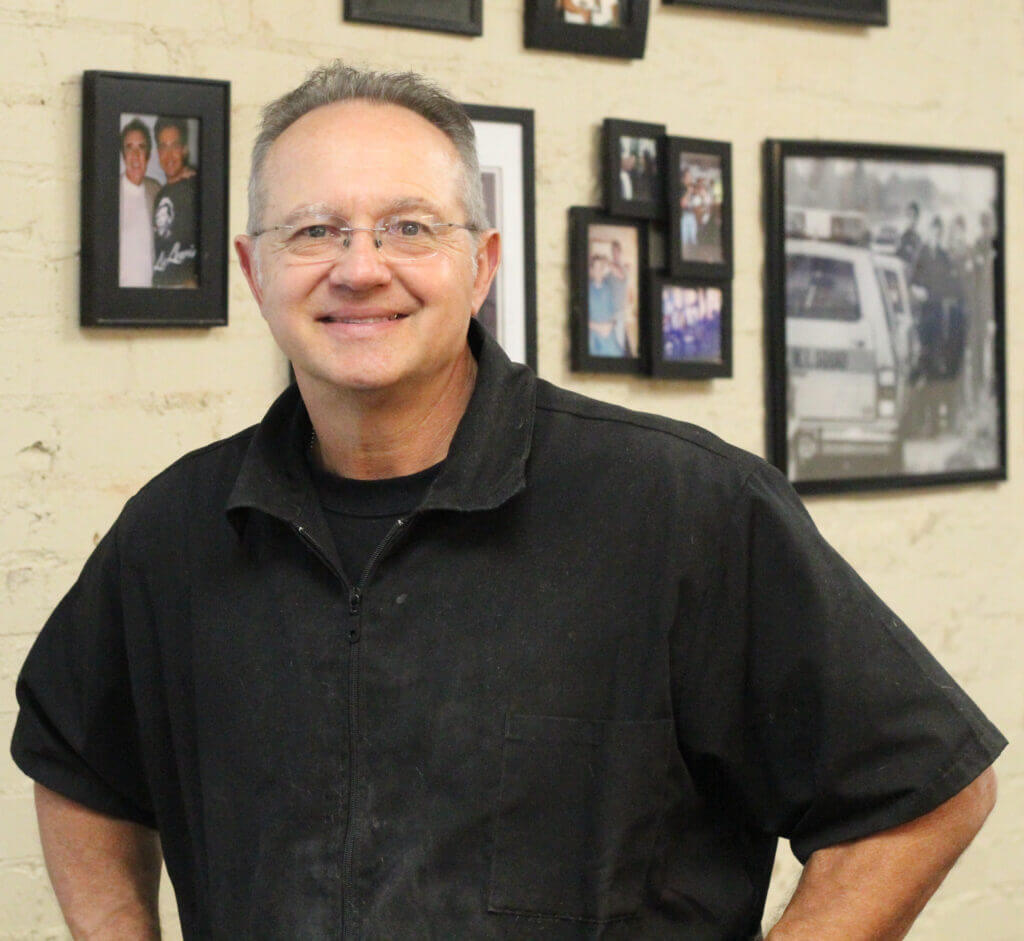 In many areas of the nation, law enforcement is not well thought of, so Lee said he'd like to see more efforts made to connect with county residents.
"There's been a bad rap on law enforcement, although maybe not here," Lee said. "All over the country, they're saying 'defund the police,' but we all need each other. I want you to know who your deputies are in your neighborhood. I want residents to be able to communicate and not be afraid of our deputies. I never want people to say they've never seen a patrol car in my neighborhood."
Lee said running for sheriff returns him back to something he feels called to do and he is taking the announcement step now to let voters know his "hat is in the ring" for the post.
"Law enforcement is mostly common sense," Lee said. "It's knowing what is right and wrong and it's common sense. Law enforcement is in my blood."
And while Lee has admirably served the people of District 5 well as a county supervisor since assuming the role in 2014, he feels it's time for him to become the new sheriff in town.
Of course, that would mean there'd be a new supervisor in town, as well.