Lee outlines a "proactive sheriff's department" to supporters
Photo: County sheriff candidate Michael Lee outlines some of his ideas during a gathering at Cedar Hill Farm near Hernando Saturday evening. (Bob Bakken/desotocountynews.com)
DeSoto County sheriff's candidate Michael Lee said he would provide a proactive department to protect county residents from the threat of crime from outside the county. At the same time, the current county supervisor said his department would get communities to work cooperatively to renew neighborhood watch groups and community outreach.
Supporters of Lee's candidacy for sheriff in the August 2023 Republican primary election crowded into the Barn Restaurant at Cedar Hill Farm near Hernando Saturday evening. That is where they heard Lee talk about his candidacy and accomplishments, working previously in the Sheriff's Department, in county government as a supervisor, and in small business as a barber in Hernando.
Lee is facing retired Mississippi Highway Patrol Lt. Col. Thomas Tuggle II in the August 2023 primary and both candidates have now stepped forward with early position statements for their supporters.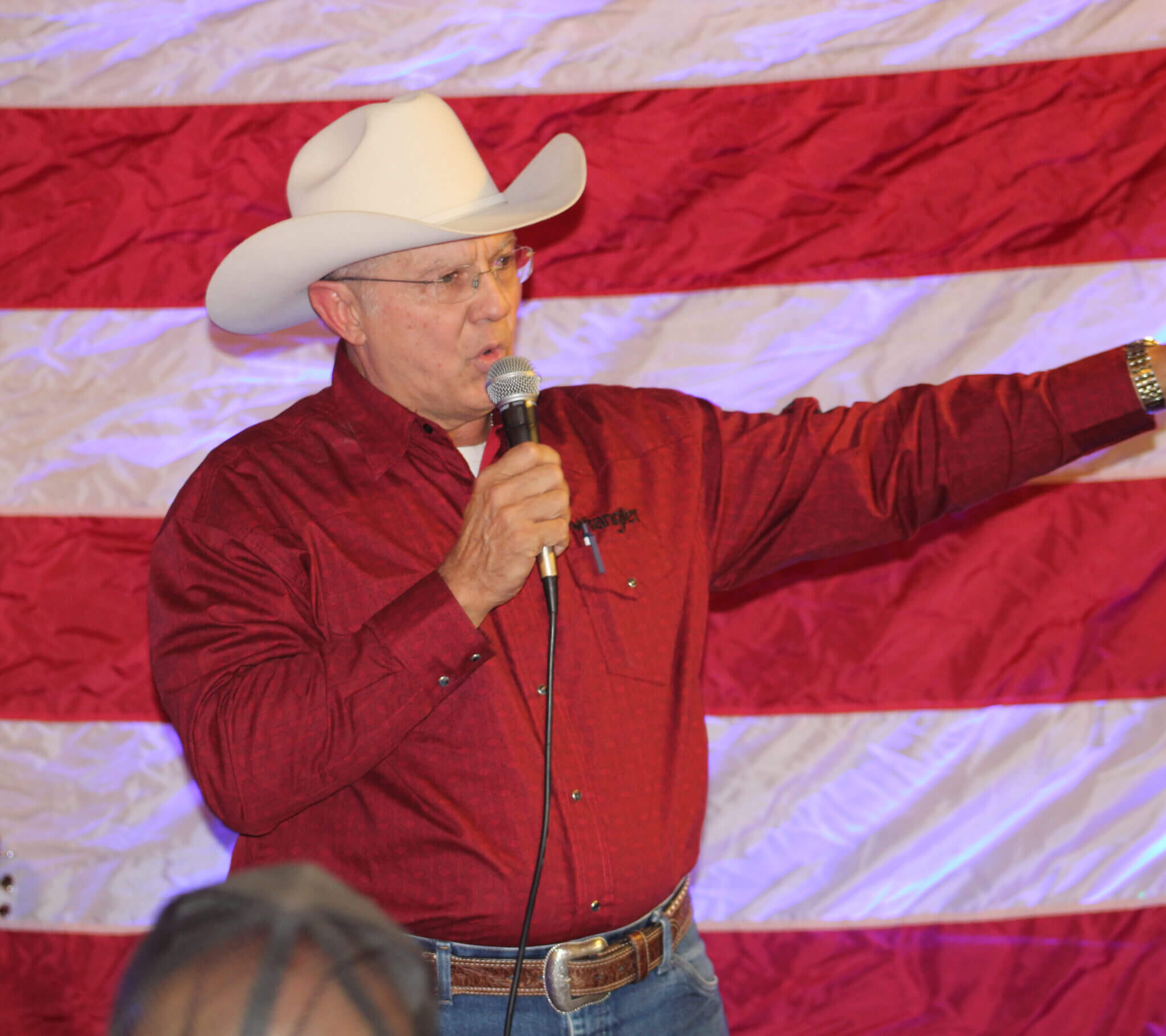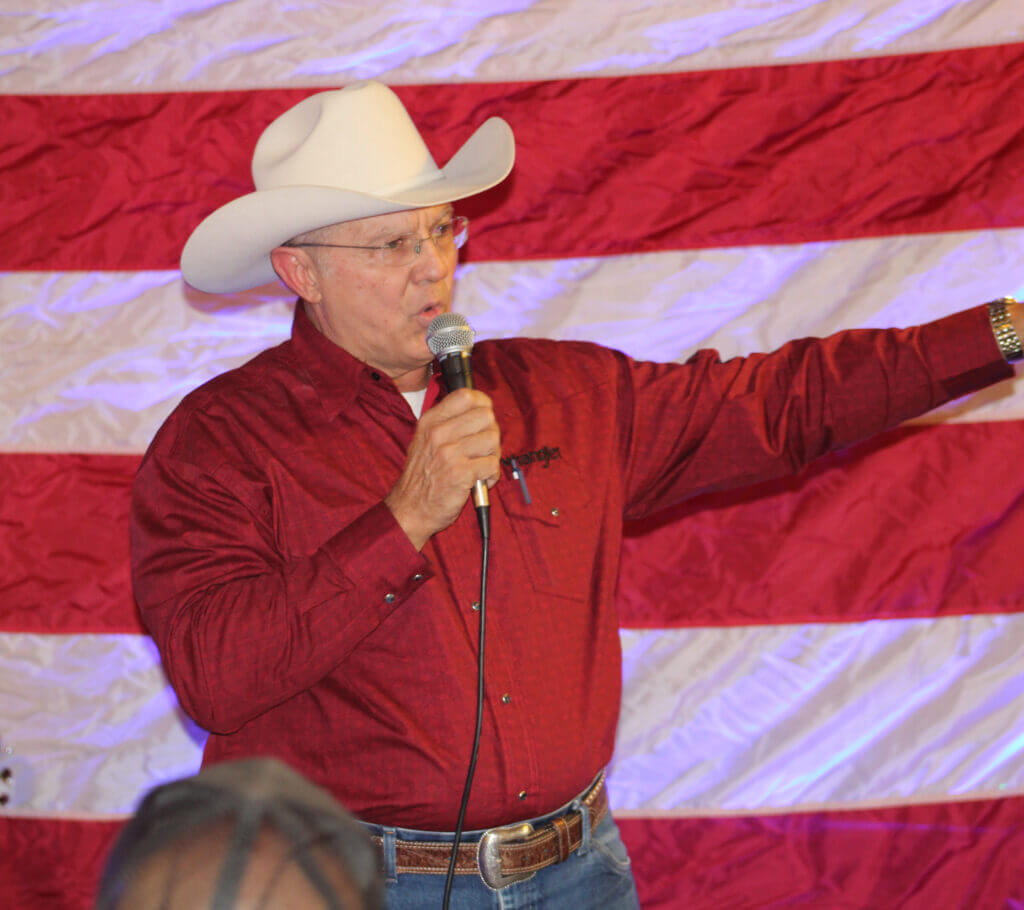 Lee made mention of the rise in crime growing in nearby Memphis and warned law breakers that DeSoto County won't be a place they can successfully expand their activities.
"I'm going to call it a perimeter patrol division and if you make it down to DeSoto County, God bless you if you can make it back to Memphis in time," Lee said. "That's all I can tell you."
He also mentioned the growing threat of drugs and said the county is on track to see a similar number of drug overdose deaths this year, compared to last year.
"Last year, we had 58 overdose deaths through fentanyl and heroin and other drugs," Lee said. "This year, we're shooting for the same number of deaths. We have got to stop these drugs from coming into our county."
At the same time, the candidate said there must be ways developed to work in neighborhoods and communities to make illegal drugs less attractive. He'd like to see a means of working with churches to reach out into the areas the churches are a part of.
"We're going to give them that opportunity because right now we're raising them up to lock them up," Lee said. "The only way you can curtail that is start getting into these neighborhoods and show these kids that there's more to life than standing on a corner and selling drugs."
He noted that DeSoto County had 117 active Neighborhood Watch groups when he left the Sheriff's Department in 2008.
"Today we don't have any. Who better knows what's going on in your neighborhood except you?" Lee said.
During his remarks, Lee also stressed his experience has been in more than just law enforcement.
"I'm a small business owner," Lee said. "I've been in county government the last eight years and we haven't raised your taxes in DeSoto County the last 19 years. Right now, your county is in the best shape it's been in a long, long time."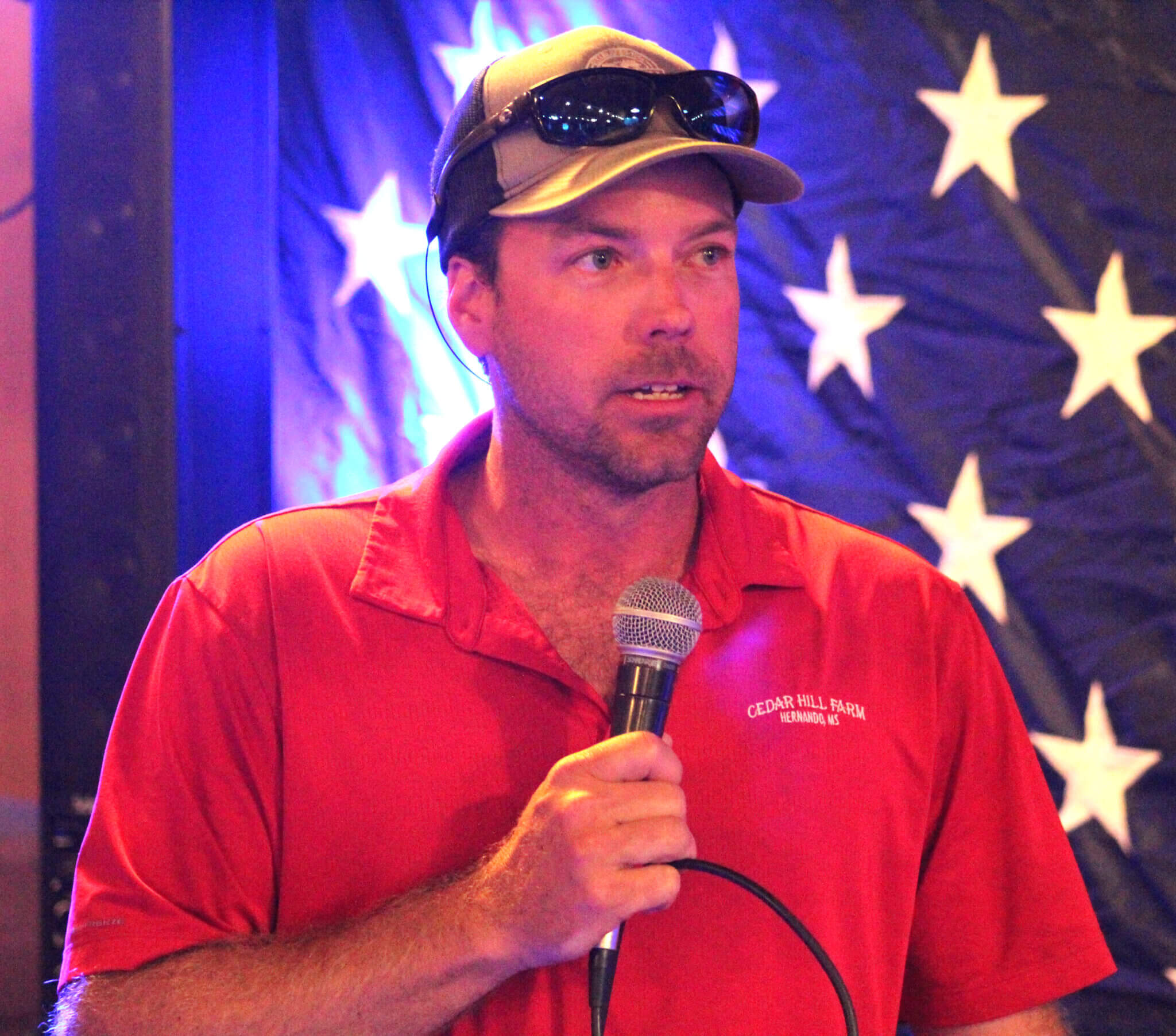 Robert Foster, owner of Cedar Hill Farm, former state legislator and gubernatorial candidate, supported the county supervisor's candidacy for sheriff.
"We need to make sure that we have a sheriff that not only understands the law enforcement side of things, which is very important," Foster said. "But we also need a balanced sheriff that understands the citizen viewpoint and the business viewpoint. If you only have the police mentality or the citizens' mentality, and don't understand both sides of that equation, that can lead to a bad situation."
Lee spent 19 years in law enforcement with the Hernando Police Department and the Sheriff's Department, creating the county's first SWAT team and motorcycle patrol unit. Lee was also jail administrator and became supervisor when his brother Harvey Lee died in a 2014 ATV accident. He was elected to a full term in 2015 and was re-elected without opposition in 2019.